For Gina Charbonnet, New Orleans is more than just a bustling city, with good music and great food. For her, it's home, and the place where she's put in major work over the last 20 years.
As founder of GeChar Inc., Gina has worked with some of the biggest names and brands in the entertainment industry. Her lengthy resume features credits from critically-acclaimed films like Eve's Bayou, and she's also known for curating unforgettable events and experiences. One of the biggest events being the "party with a purpose," also known as the ESSENCE Festival, where Gina serves as Executive Producer over the Empowerment Experience.
Her Agenda spoke with the industry vet and visionary producer about the key to succeeding in the industry, how to keep going on tough days, and the unexpected place she learned her best business lessons.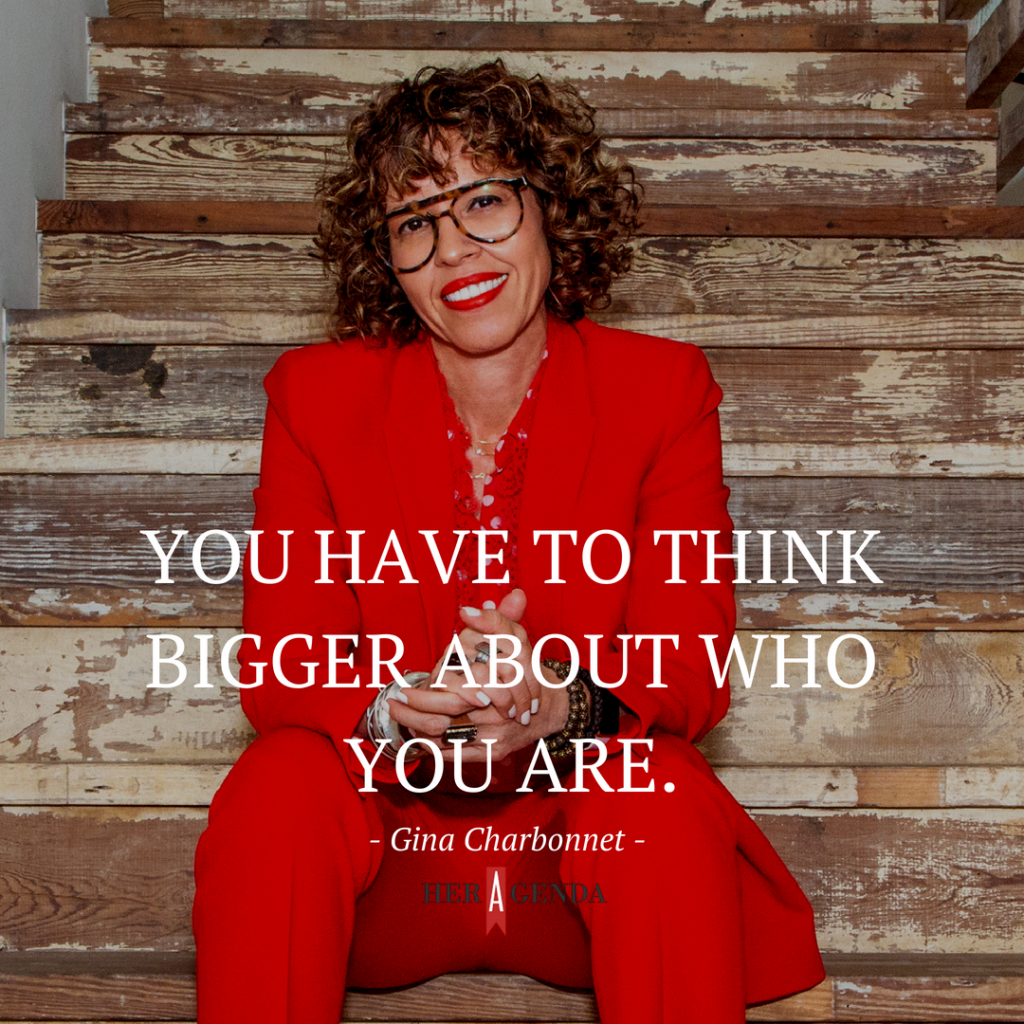 Article continues below advertisement
Her Agenda: So, tell me a little bit about your background. What inspired you to pursue this career path?
Gina Charbonnet: My family, the Charbonnet's have owned a funeral home in Tremé, Louisiana [a neighborhood in New Orleans] for about 140 years. Growing up I spent a lot of time watching my dad and grandpa, who ran the funeral home and saw what they did with families, meeting with them and talking about how they want their loved ones to be remembered, how they wanted everything to feel and look. It was really inspiring to watch them put together these elaborate funerals and that sparked my interest in producing and telling stories through events.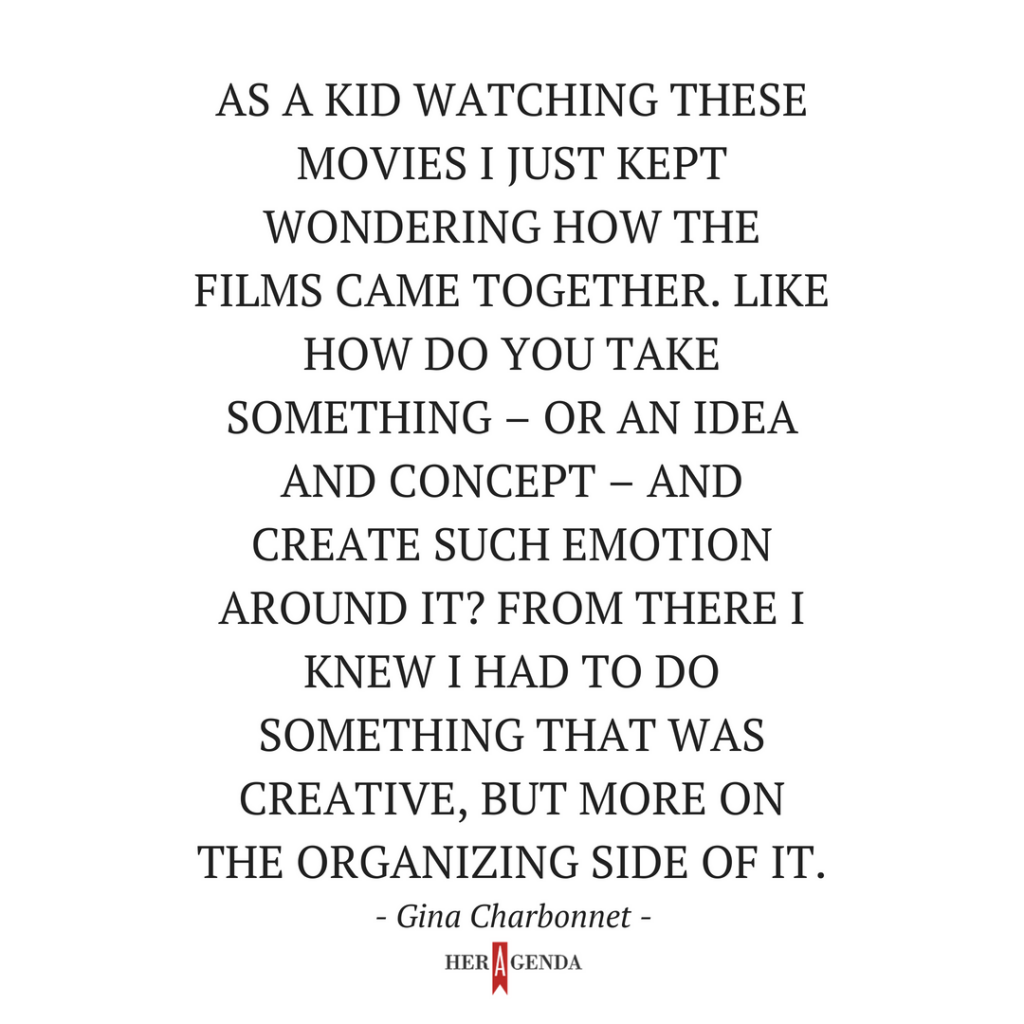 Article continues below advertisement
In addition to that my grandmother on my mom's side, always used to watch these movies that came on every day at 3:00 on channel six, or NBC. As a kid watching these movies with her I just kept wondering how the films came together. Like how do you take something – or an idea and concept – and create such emotion around it? From there I knew I had to do something that was creative, but more on the organizing side of it.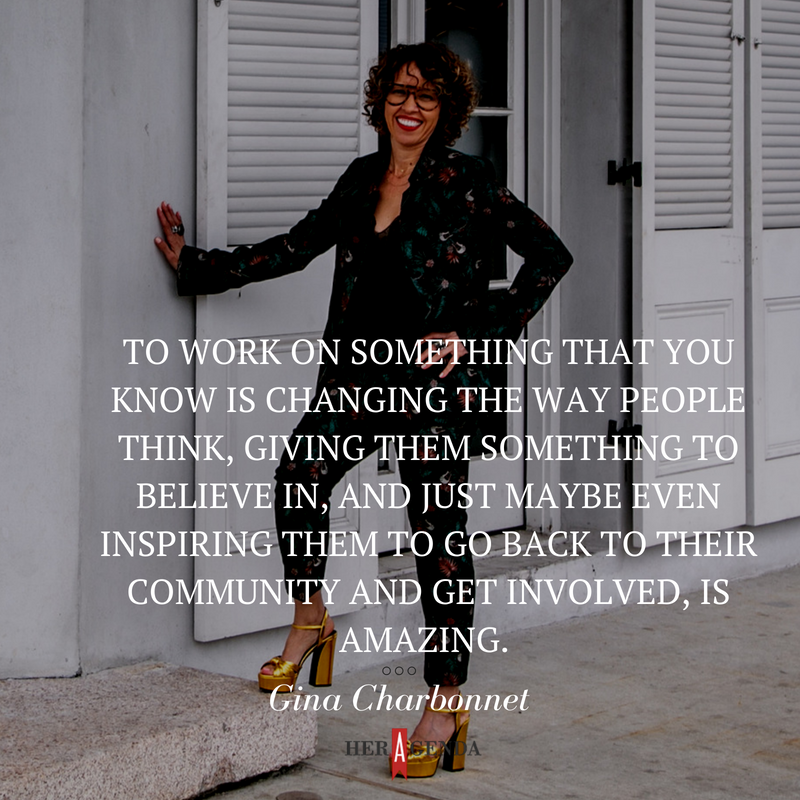 Article continues below advertisement
Her Agenda: So, over the years you've worked as Executive Producer for the ESSENCE Festival Empowerment Experience, in addition to producing other large events like Black Girls Rock. What has it been working with and curating events that feature so many amazing people of color?
Gina Charbonnet: It's very empowering. It's so crazy how the media sometimes portrays people of color, brown and Black people. But when you get in these spaces and get to see people like Angela Rye and Auntie Maxine [Waters], it's really an incredible feeling. To work on something that you know is changing the way people think, giving them something to believe in, and just maybe even inspiring them to go back to their community and get involved, is amazing. In that moment, at that time, seeing those men and women speak on stage you really see how powerful we are as a culture.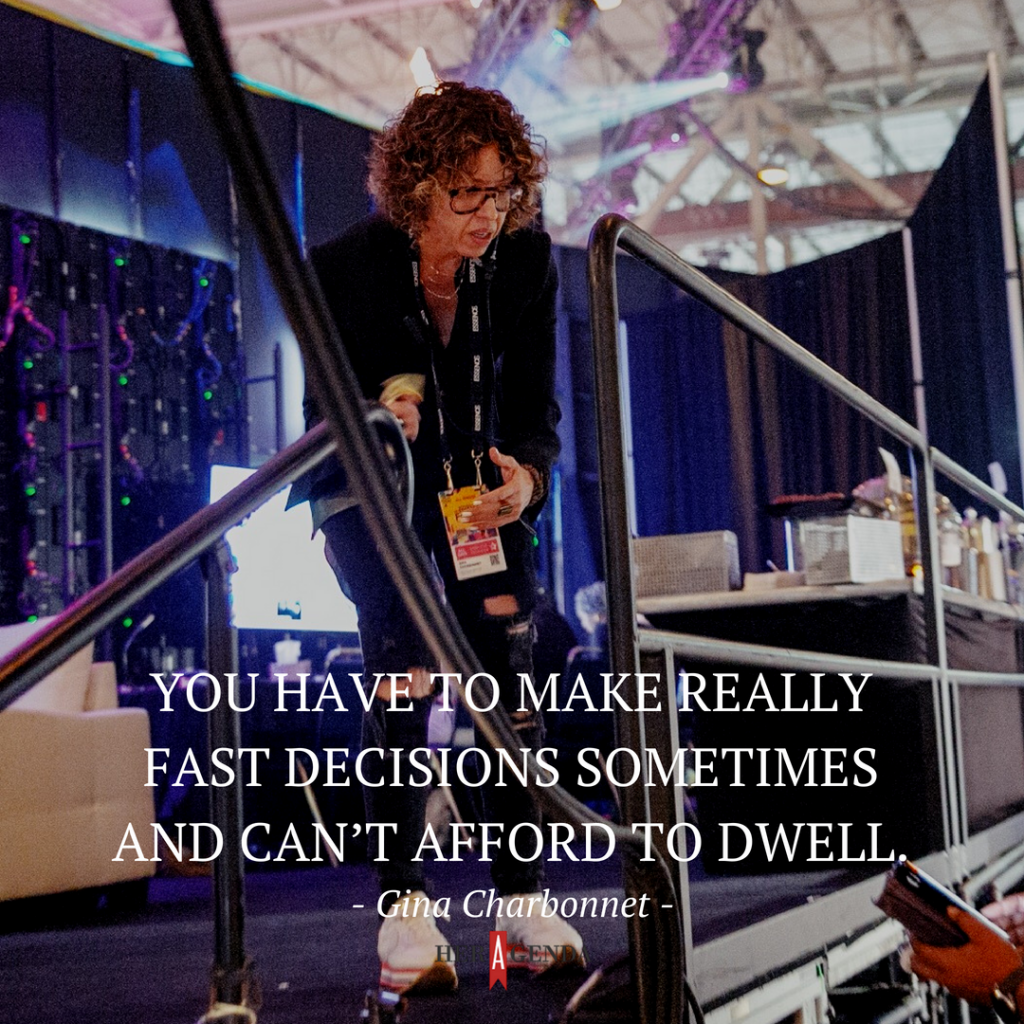 Article continues below advertisement
Her Agenda: Speaking of ESSENCE Festival – when it comes to events of that scale, many of us just see the end result, not really the amount of work – both physically and mentally – that goes into putting it together. How do you stay focused and push yourself on the days that might be a little harder?
Gina Charbonnet: I think for me the last couple of years have really been about grounding myself. I kind of have to get all the noise out of my head and not talk a lot about what I'm doing to other people or listen to opinions on what I should be doing. Instead it's been about meditating, writing, and in moments of frustration taking a deep breath and stepping away for a moment if I need to. When situations arise I always challenge myself to look at it a different way, so it's not stressful and I'm not angry. I do this because I'm not going to let a situation that I know is temporary get to me because everything that we do in this industry and in life is. You have to make really fast decisions sometimes and can't afford to dwell.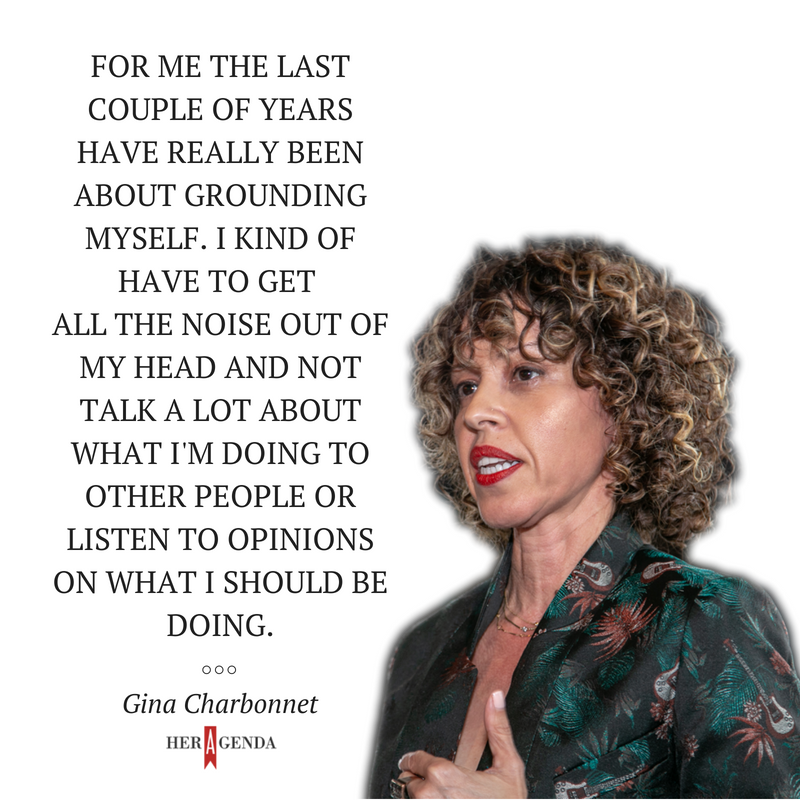 Article continues below advertisement
Her Agenda: Out of all the projects you've worked on over the years, what's one in particular that really sticks out?
Gina Charbonnet: After Hurricane Katrina, I worked on a documentary called Faubourg Tremé: The Untold Story of Black New Orleans with Lolis Eric Elie and Dawn Logsdon. It's about the Creole community and the free people of color who were the first inhabitants of Tremé, the oldest African American neighborhood in the country. It was an amazing experience for me because my family, of course, is from Tremé and also because I really got to learn the history behind that neighborhood and what it represented for so many families.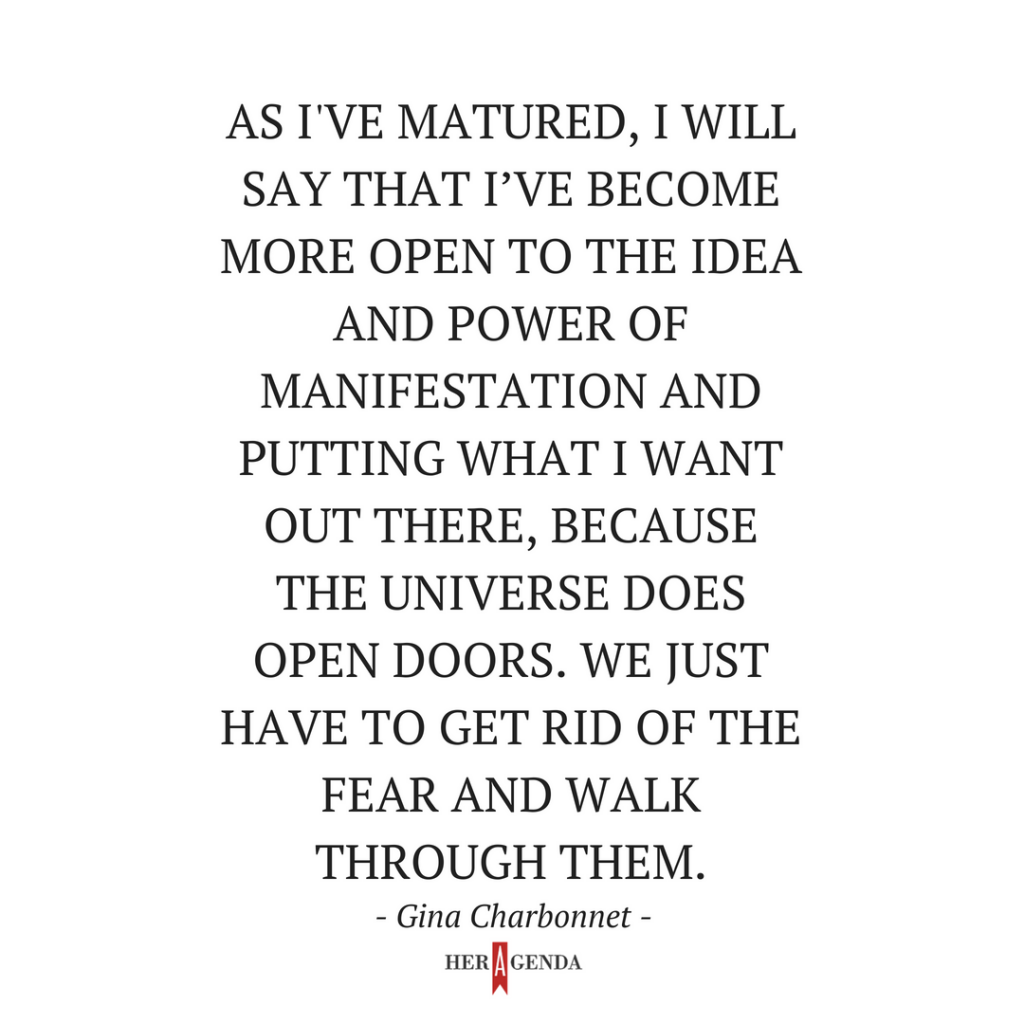 Article continues below advertisement
Her Agenda: Overall, what would you say is the key in being a really great producer?
Gina Charbonnet: You have to know how to stay calm in crazy situations because that's why your client hired you. They didn't hire you because you're frantic. No one wants to deal with a vendor or a partner who's not going to be steady on their feet. When you're doing this kind of work, like 12 things can go wrong, literally in an hour. This is a stressful industry, but you don't have to be stressful in it. That's why it's so important to incorporate certain practices and rituals into your everyday life that really do keep you on an even keel.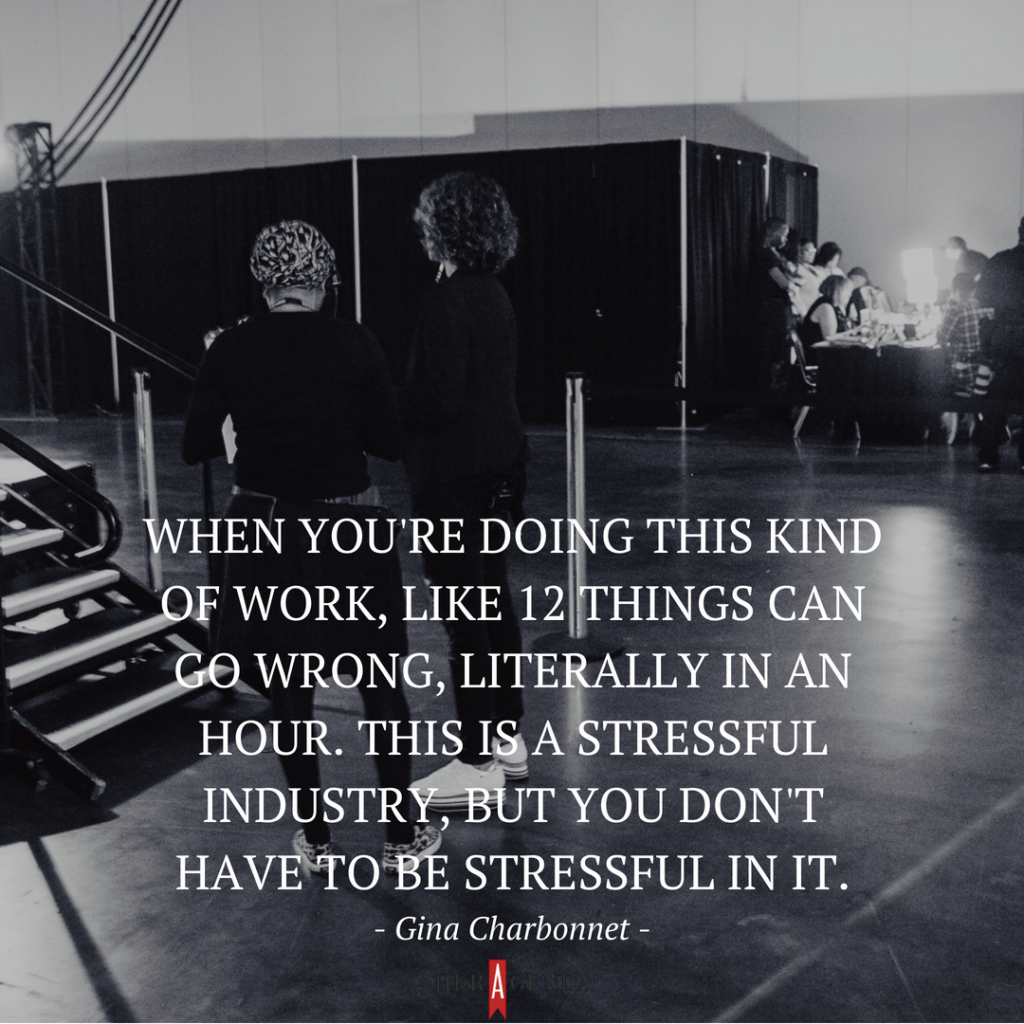 Article continues below advertisement
Her Agenda: Let's talk networking. In an industry like entertainment where connections are crucial, how do you go about approaching people?
Gina Charbonnet: Doing that is definitely not easy. But when approaching someone you admire or want to get advice from you have to really be in tune with your intuition. It will guide you on how much you should say or do when opportunities to make connections arise. Look around at where you are. If the opportunity feels right, go for it. If not, don't do it, because people quickly can get annoyed. If you're nervous at the time, don't do it. In that moment you may come across a little out there or stalker-ish. Wait until a moment when you can express who you are and what you want confidently and clearly.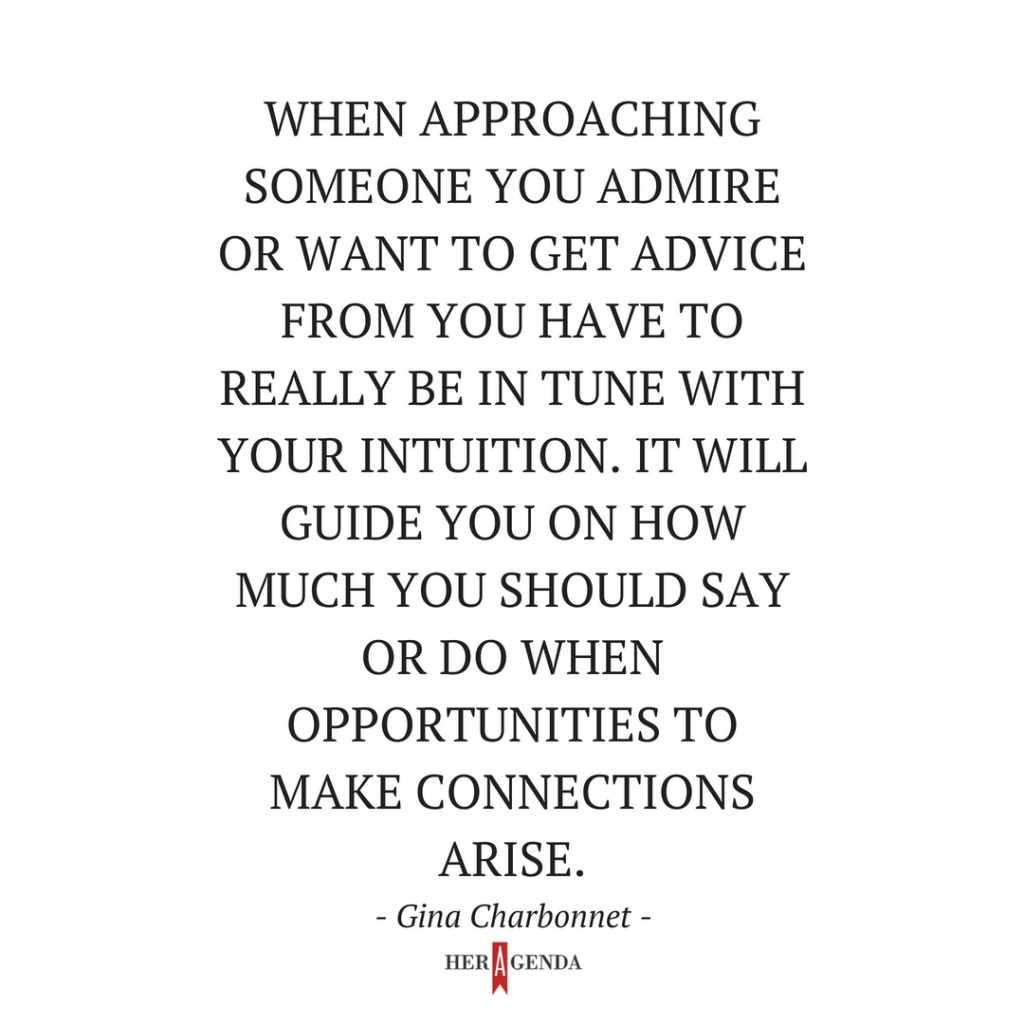 Article continues below advertisement
Her Agenda: What advice would you give to those aspiring to work in the industry, or really just anyone feeling stagnant and wanting to chase a dream career?
Gina Charbonnet: You have to change the way you think in order to achieve and accomplish the goals you want to accomplish. You have to think bigger about who you are. My grandmother would always tell me to watch your tongue or what you say because it always comes true. At the time I said 'grandma, that's not true.' But it is. As I've matured, I will say that I've become more open to the idea and power of manifestation and putting what I want out there, because the universe does open doors. We just have to get rid of the fear and walk through them.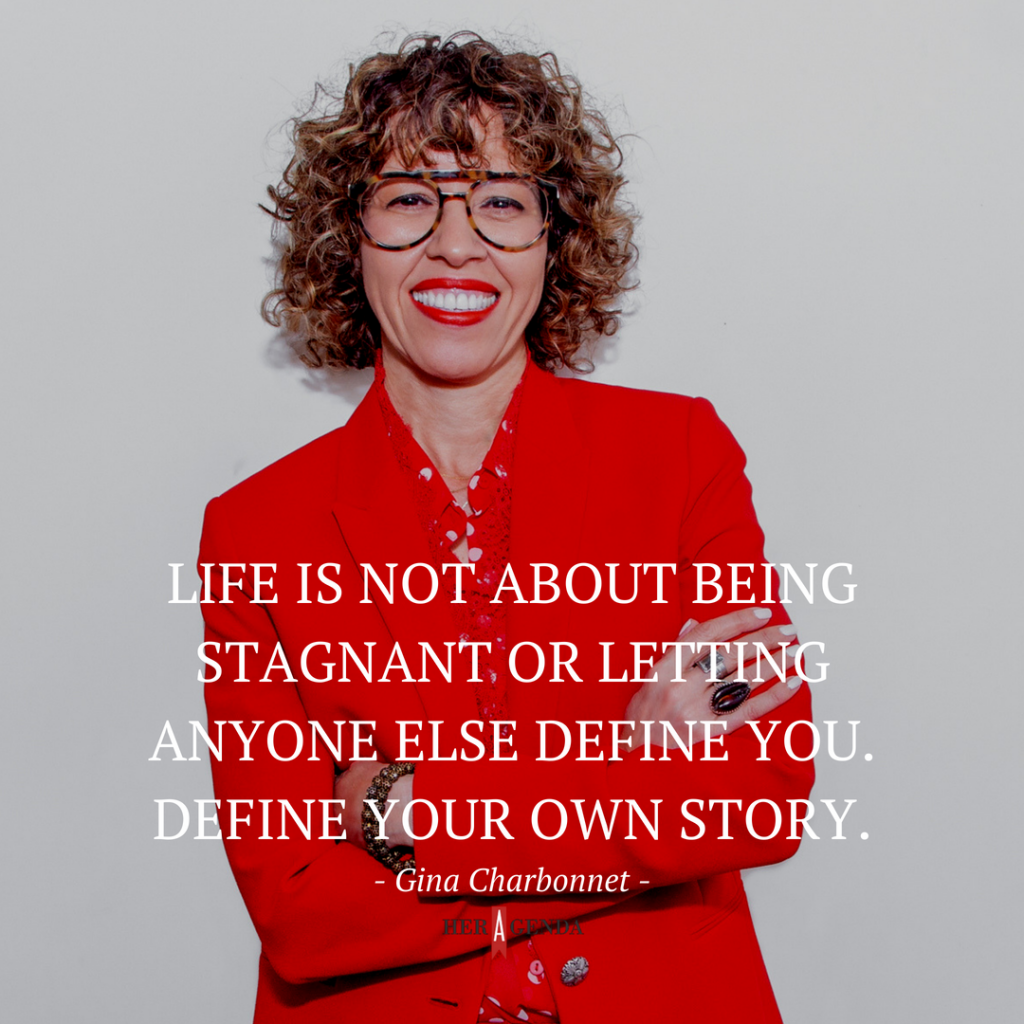 Her Agenda: What's a motto, or mantra you live by?
Gina Charbonnet: "I want to be a verb. I don't want to be a noun." I want my life to be in action. I always want to be growing and constantly seeing life differently. I always want to be inquisitive and curious, almost like a child and be learning all the time. Life is not about being stagnant or letting anyone else define you. Define your own story. I'm at the point where I'm focused on continuing to transcend and transform my life, so I can live it to the fullest. So, when I do close my eyes I can say that I've had the best life that I could live.
[Editor's note: This interview published on August 13th, 2018. It has been edited for length and clarity.]