Johnica's career and life blends into a fusion of jet-setting, trend spotting and cool hunting. She's successfully managed to turn a personal venture into a lifestyle brand curating global experiences and capitlizing on her knowledge of social media tech and business in her role as VP of Engagement at Buzz Marketing Group. Perhaps the epitome of the phrase– "hardly home but always reppin'"– you can usually find Ms. Reed on a plane flying anywhere from China to Haiti. A trusted voice in travel, she frequently contributes to Jetsetter, The Huffington Post, and branded content sites launched by American Airlines and Wyndham Hotels. How does she do it? Take a peek inside the agenda of this risk taker and entrepreneur.
What is a typical day like for you?
A typical day for me is a mashup up of work, life maintenance, meetings and events. I usually wake up at 7AM in whatever time zone I'm in, meditate for at least 10 minutes, scroll through emails on my iPhone, then head to the gym.
I want to climb Machu Pichu this year, so I need to get in shape. After my workout I head home or back to my hotel to get ready for the day and head into my "office," which is usually a coworking space or hotel lobby. This week I'll be in New York for Internet Week and a few client events, so I'll probably set up shop at Ace for "office hours."
Throughout the day I'll hop on client calls, work on new business pitches, iron out details and guest lists for upcoming influencer events, squeeze in a lunchtime manicure or facial, identify conferences and events I'm interested in attending, book travel arrangements for upcoming jaunts and hit up an evening reception or dinner event.
What is a not so typical day like for you?
Boarding a 17 hour flight from Bangkok to LAX, 18 hours on the ground in LA for a pitch meeting and social media bootcamp, then boarding a 15 hour flight to HKG, heading back to Asia for a media trip to Macau.
What is first on the agenda?
Article continues below advertisement
I take each day as it comes and prioritize based on what's on my plate for the week. I start each day with a meditation period to get focused and use Asana and Evernote to keep everything I have going on organized.
Do you have a motto that you live by?
I live by this question posed by Mary Oliver in her poem The Summer Day — "Tell me, what is it you plan to do with your one wild and precious life?"
When did you discover what you wanted to be in life and how old were you?
It was early on in elementary school that I knew I wanted to get out of Texas, be a citizen of the world, travel and work in media, business and technology. My career path has been a bit "messy" in the sense that I've refused to stay in one lane, studied topics that aren't visibly connected to the average eye, worked in the public and private sectors, and traveled across six continents to expose myself to different ideas and lifestyles. I can't tell you what I'll be doing ten years from now, because what I'll be working on probably doesn't exist today.
Article continues below advertisement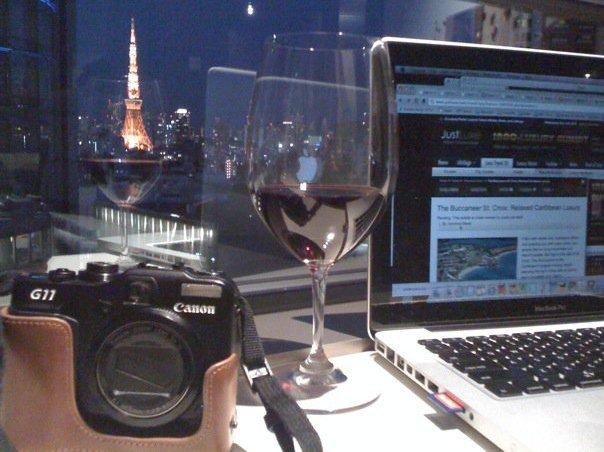 I'm obsessed with people who have an interesting story and risk takers who aren't afraid of a good life remix, especially when it comes to career moves. Bevy Smith, Jodie Patterson and Tamu McPherson are just a few of the women who inspire me.
What is one myth of success?
That it happens overnight. Every breath, every hour, every decision has come to this.
What's on your agenda for 2012?
Next week I'm Montreal bound for C2MTL, then I'm headed to Bonnaroo for clients activiations and Europe for LeWeb London, documenta 13 and MLOVE. Once I'm back Stateside it's off to Portland for the World Domination Summit. I spend a lot of time at confabs networking, soaking up knowledge and ideating.