In an industry traditionally dominated by men, Laureen E. Seeger has found a way to make her presence felt as both a powerful business executive and as a woman. Currently serving as Executive Vice President and General Counsel at American Express, Seeger recently spoke with Her Agenda and detailed her journey to success.
Ever since women entered the workforce into positions that had been occupied by men (CEOs, founders, senior executives), not only has their professional ability been questioned, but also their ability to successfully balance their work and personal lives. Women for years have been told that they had to either choose their career or their family, and that there wasn't a way to be successful at balancing both. But if you read Her Agenda, you know that no one ever slows our agendas, so this is simply not true!
Read on for some insight into what keeps Laureen motivated in her career and what she thinks women should do to combat society's pressure of "having it all."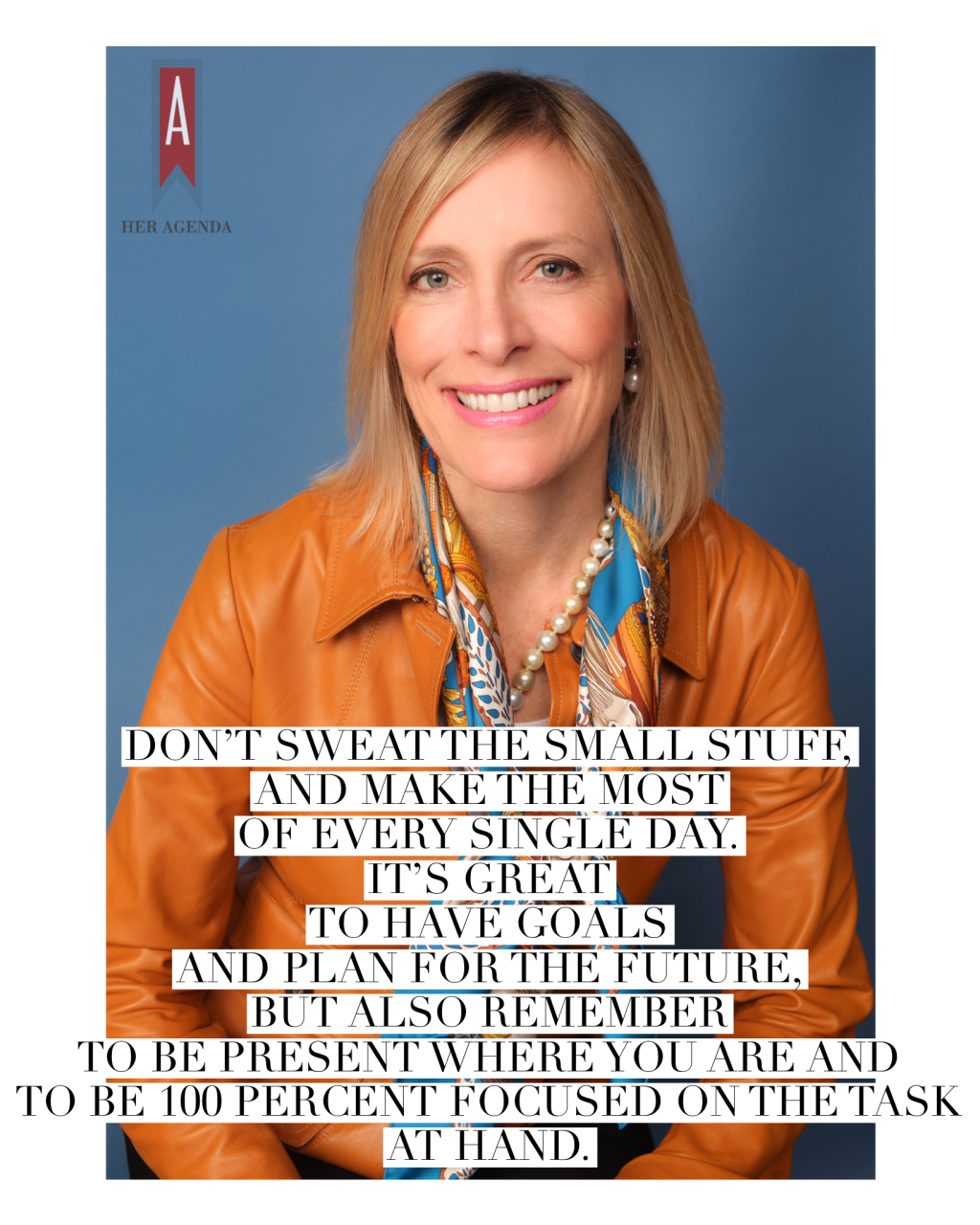 Article continues below advertisement
Her Agenda: To start, what initially drew you towards a career in law?
Laureen E. Seeger: Very early in my life I had an interest in law. At 16, I thought it was something I might enjoy, and so to test that premise, I worked at a law firm. I decided I loved it. From there I went to college for business. In college, I discovered I had a really competitive side, since in addition to studying business, I became an All-American track and field athlete. After graduating from college, then law school, I decided that being a trial lawyer was definitely the field for me given my competitive nature.
Her Agenda: What were plans and goals from there? Where were you envisioning your career heading?
Laureen E. Seeger: Well, as a trial lawyer, my days were long and my schedule was intense. I was traveling a lot, all around the world, and I didn't really have much time for anything else. But I loved the competition and the fast pace. I got to meet all kinds of people, and I was able to build my professional resume. Although I loved what I was doing, I'm one to always challenge and re-evaluate my goals, so I was open to anything.
Her Agenda: What made you make the transition from trial lawyer to working for a corporation?
Article continues below advertisement
Laureen E. Seeger: Life. I got married, had children, and I needed a job that would allow me to spend time with my family. The long hours and long absences prevented that. It wasn't an easy transition, but working for a corporation allowed me to not only hone my legal skills, but to learn new and different skills.
Her Agenda: Aside from the technicalities of your job, what goes into your role at American Express?
Laureen E. Seeger: On the technical side, I oversee law, compliance, government affairs, and the Ombuds Office. I also sit on the operating committee of American Express and am involved in a number of legal, regulatory and strategic matters. I am surrounded by a stellar management team and enjoy working in a company with a very strong culture of service, excellence and inclusiveness. American Express is always evolving, including with respect to digital payments, and the opportunities there are nearly endless.
Her Agenda: What is it like being a woman in a male-dominated field (law?)
Article continues below advertisement
Laureen E. Seeger: Well actually, 60 percent of the employees at American Express are women, and the environment is very supportive of women. American Express has a women's network for employees where we can come together and support each other, and we also host development and networking events. The company genuinely strives for diversity and currently has 16 special interest groups supporting our diverse employee population.
Her Agenda: What types of skills have you gained from this experience?
Laureen E. Seeger: I have learned about the ways that law plays an important role in corporations and business that'd I'd never considered before. I've learned that the law doesn't stands still. It's constantly evolving and challenging you. Law changes in tandem with society to meet the needs of the people it's built to serve. I have learned to focus on long-term tasks, and that it's important to constantly challenge and re-evaluate your goals.
Article continues below advertisement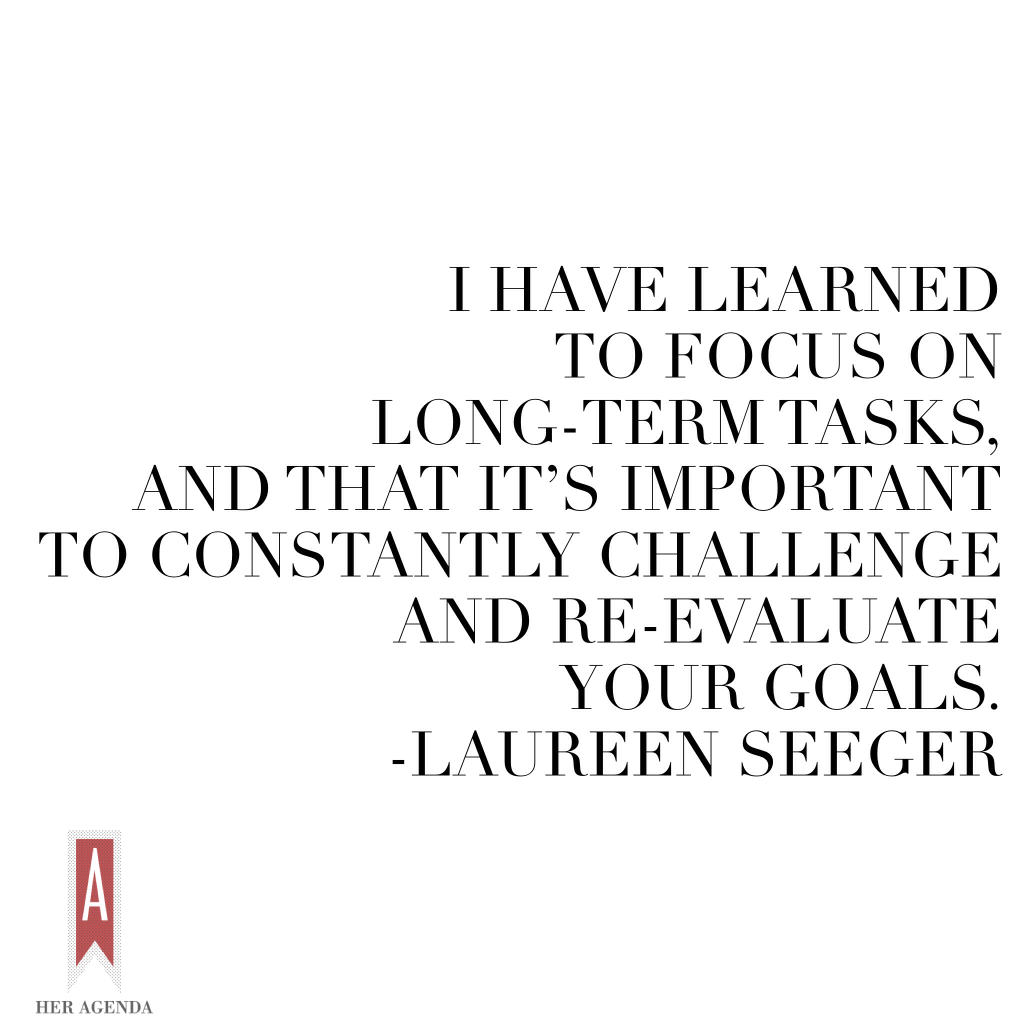 Her Agenda: What's your advice for women just starting off in their career, or starting off in a corporate setting?
Laureen E. Seeger: Don't sweat the small stuff, and make the most of every single day. It's great to have goals and plan for the future, but also remember to be present where you are and to be 100 percent focused on the task at hand. It's also important to surround yourself with encouraging people.
Most importantly, I would say that it's critical to speak up—to let your ambitions and priorities be known in a polite but firm way. It's important to demonstrate your interests and your career plans.
Article continues below advertisement
I've learned that you can't accomplish everything alone. It's important to listen to others and to recognize their strengths. Other people have valuable insights that can help you. Be open to that and apply their advice. Also, as a working woman, I know that it's easy to get caught up in a cycle of worry about whether we're doing well enough in both your personal life and your work life. Women are conditioned to feel pressure to be excellent at both. Just know that it is possible to do both well but also recognize that it's impossible do either perfectly.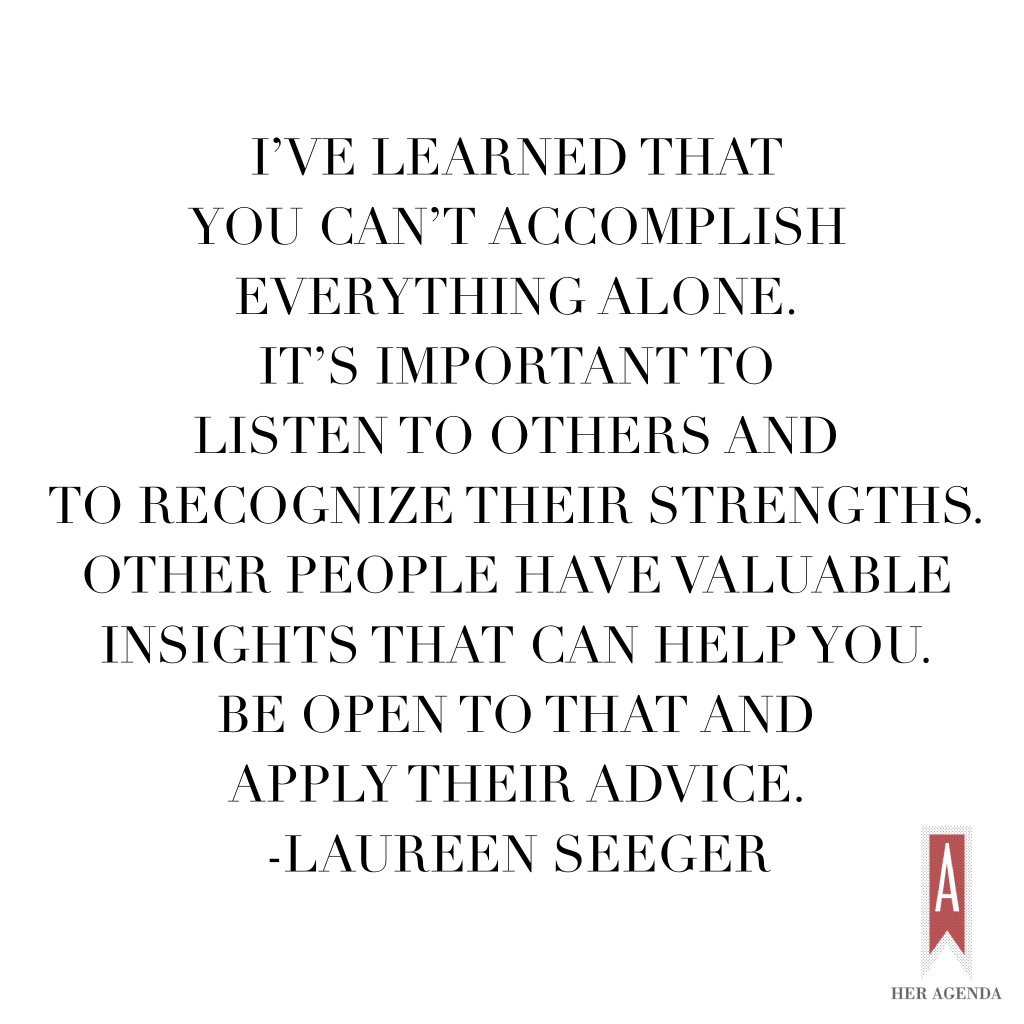 Her Agenda: You've had a tremendous amount of success in your career. What do you attribute that to?
Laureen E. Seeger: It's been a long journey, but I definitely think it's taken a bit of resilience to grow and adapt throughout a career that's spanned 30 years. There's been tremendous luck involved and dedication to the work that I do. I think for me, wanting to accomplish goals not only for myself, but also for my clients has helped me maintain longevity. I have never been afraid to take on a new role, even when I wasn't 100 percent ready. And because of that I have been given tremendous opportunities.