After a successful international modeling career, Lauren Maillian Bias stepped out on faith and launched her own company. She started a winery at the age of 19, sold it, and re-invented herself through Luxury Market Branding, a strategic marketing and branding consultancy. But she didn't stop there. She went on to become a founding partner at Gen Y Capital, an early stage venture firm.
In her new book, "The Path Redefined: Getting to the Top on Your Own Terms" Bias shares her own blueprint to success complete with advice on how to embrace failure, learn from your mistakes and achieve goals by tapping "into the essence of what makes you unique." Recognized at the White House by the Kauffman Foundation as an Empact100 Award Honoree, and with recognition from national publications including Essence Magazine, Forbes, American Express OPEN Forum, UPTOWN Magazine, and Black Enterprise it's clear Bias' career feats are nothing less than extraordinary.
At a glance, one may wonder how one woman could skyrocket to the top of three different industries before the age of 30. A mother of two, a former winery owner, marketing expert, venture capitalist, start-up advisor and now author, Lauren Maillian Bias' career was truly an evolution. In our interview, she shares with us how she achieved her goals on her own terms while overcoming stereotypes, avoiding pigeon-holes, and embracing the lessons from her failures.
Article continues below advertisement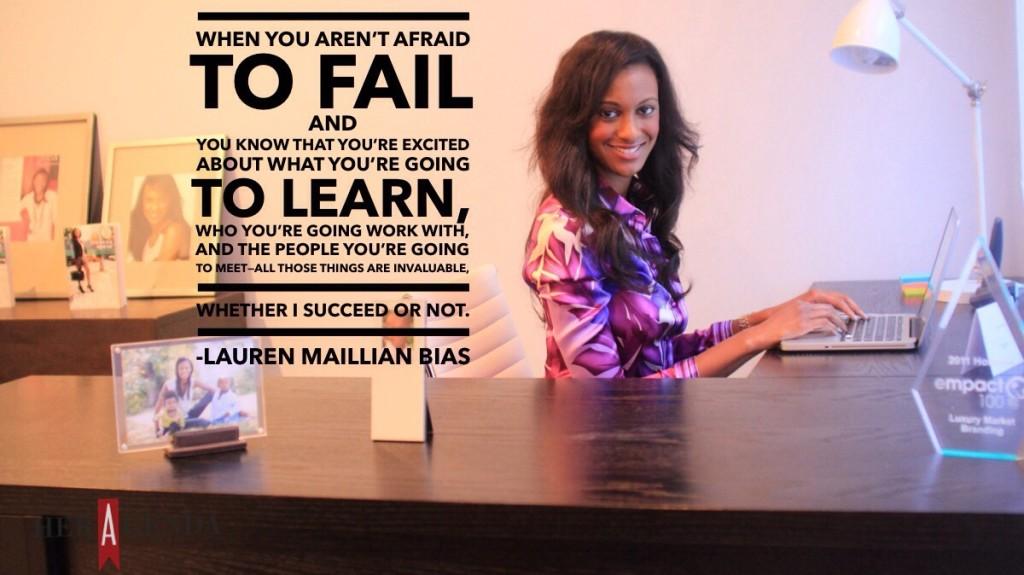 Her Agenda: You're a mom of two, a startup advisor, an investor, etc. How did you find the time to write this book?
Lauren: I didn't necessarily find the time; I literally made the time, and I cut back on doing a bunch of other things to make it happen.
Her Agenda: At the age of nineteen, you became a vineyard owner and then went on to create your own winery! How did you manage to pull that off in the United States?
Article continues below advertisement
Lauren: They can say that you're not old enough to consume the product, but they can't stop you from owning a facility. They can say you can't consume the product. When I started Sugarleaf [Vineyards], I was 19 and at that point, it was a vineyard, and that was eventually turned into a winery. I was a vineyard owner and a grape grower for the first two years, and then, I was overseeing the construction project from year one to two, literally from the ground up- pouring concrete, building walls- everything. By the time it was finished, I was twenty-one, and we were licensed both federally and on the state level.
Her Agenda: What sparked your interest in that? What made you want to create your own winery?
Lauren: I talk about this in the book, but it was a real estate purchase that turned into an agricultural tax deduction, that then I turned into a great wine brand that people really liked. We were making different wines across seven varietals, and we had a 90% direct consumer business, which was how we were able to do really well. The tasting room did incredibly well, and we have a really strong wine club online.
Her Agenda: Did you always know that you wanted to be an entrepreneur?
Article continues below advertisement
Lauren: I always knew I wanted to carve my own niche, and I always knew that I wanted to own my own destiny. There was no other way for me to have that level of autonomy and gain that level of expertise so quickly and that experience so quickly to allow me to be able to command the sort of opportunities that I've been able to embrace and accept.
Her Agenda: In the book, you specifically share principles to define success on your own terms. Can you give us a taste as to what those principles are and how you came up with them?
Lauren: Some of them have to do with how you accept opportunities and what you do when they come to you. A lot of people have an amazing opportunity and they're like, 'I want it, but I just wish it wasn't coming right now.' I hear it all the time- maybe it's because you're in school, you have a personal issue, or you have too many things on your plate. That's never been my response. I've always looked at them as, 'Oh my god, this is amazing. I'm excited about it, and I can't wait to get started. I don't necessarily know when I'm going to make the time, but I'm certainly going to make it a priority to look at my calendar and figure out which things to decline or move around to make it work.'
Article continues below advertisement
There's a mental endurance that you have to have in order to be comfortable with what you define for yourself. People often say, "What would you do if you weren't afraid?" My twist on that is, "Is it worth it even if I fail?" If it's a resounding yes, then I move forward very comfortably. There's so much to learn.
When you aren't afraid to fail and you know that you're excited about what you're going to learn, who you're going work with, and the people you're going to meet— all those things are invaluable, whether I succeed or not.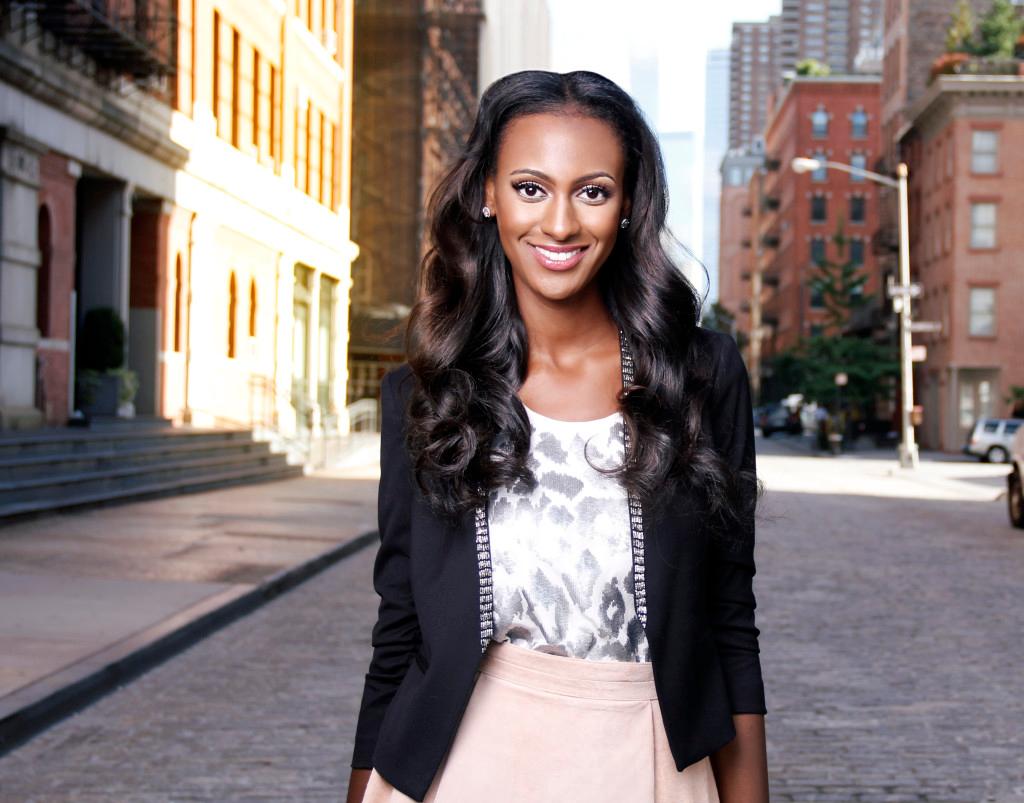 Article continues below advertisement
Her Agenda: One of my favorite quotes about success is by Robert Collier, that the definition of success is "the sum of small efforts repeated day in and day out" what's one small effort you do each day to ensure your success?
Lauren: I maintain peace of mind. My emotional happiness and my mental sanity come first.
Her Agenda: What does that look like? What do you do to achieve it?
Lauren: I don't think there's one consistent thing that I do to achieve peace of mind. Every day is different, and we're all humans so we wake up feeling different ways.
I've learned to deliver what I want and what I need in a way that I think is going to be best received by whoever my particular audience is. I try not to have a lot of frustration in my day. If that means that I have to take a different approach or reschedule something until I have a better approach or until the circumstances are different, then that's what I do. Some of it's just taking care of me, because I do believe that while there's no such thing as work-life balance, there is work-life integration. Especially for myself and a lot of successful entrepreneurs and executives, it's very difficult when you have such a large responsibility; it's hard to separate your professional happiness from your personal happiness. I think it's important that everyone maintains a certain level of equilibrium that allows them to be a good professional contributor everyday.
Article continues below advertisement
It could be meditating (which I don't do everyday), prayer, or talking through something to better understand it, but it's having an unshakeable approach to just about everything I do.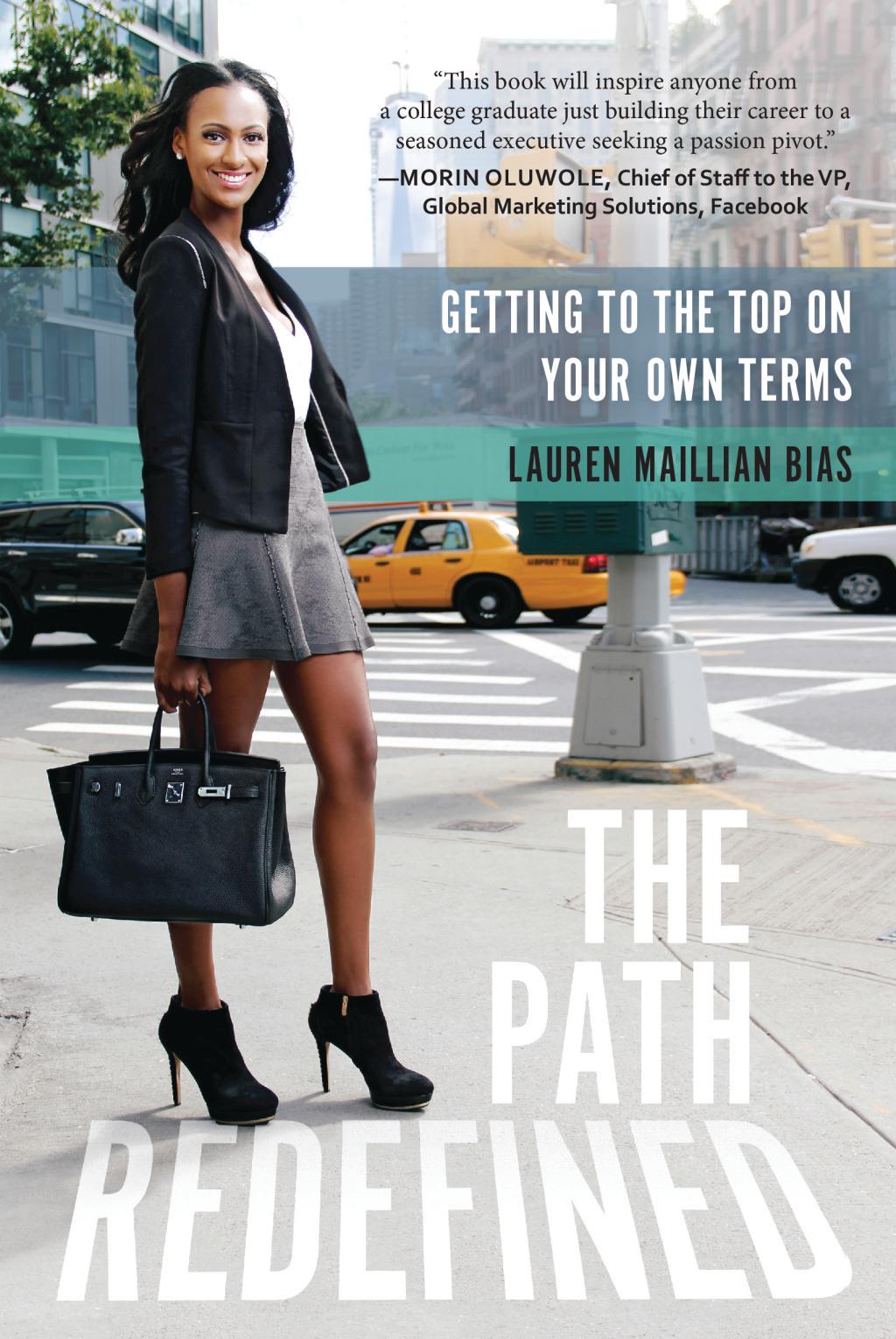 Article continues below advertisement
[Editor's note: This contest is now closed. This feature was published on May 19th, 2014]
Her Agenda: Why did you want to create your own path versus going down the beaten path?
Her Agenda: Why did you want to create your own path versus going down the beaten path?
Lauren: I wasn't wired to want to be anything else. And when I say, "create your own path," it's not just that I work for myself. It's that I define what I want to do.
How many people are like, 'I'm looking for a job.' Okay, what do you want to do? [And they say something like] 'let me know if you hear of anything.' What!? (*laughs in disbelief*)
It was ingrained in who I was, because I've always had a lot of responsibility. I have always enjoyed having a lot of responsibility and I've always thrived on working hard, and being able to take ownership for having created something, and then making it successful. That can come in many forms, it can come in the form of being an entrepreneur, it can come in the form of a C-level executive, or growing a company from 10 million to 100 million.
Article continues below advertisement
I recognized at a very early age that I was better equipped to create my own path and make my own contributions to a variety of different things that interested me. Over a fairly short period of time, that enabled me to control how quickly I was able to grow and how much I was able to grow in that period of time, which directly impacted how I was able to accelerate my career. I like having that control. I like that feast or famine mentality. If I was an employee, I would have been an employee of a commission based business. I don't think there was [any other] way for me to accelerate my skills and accomplishments if I hadn't created my own way.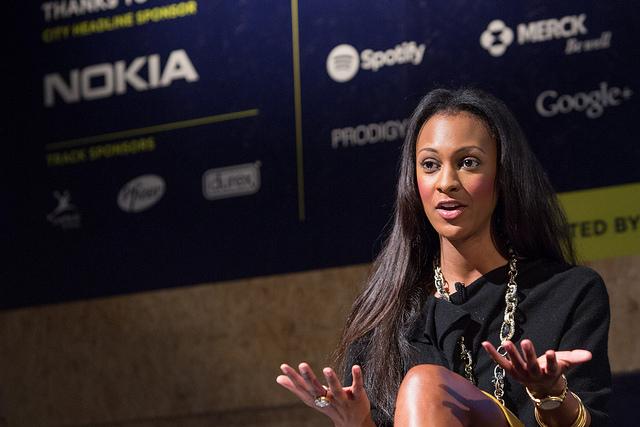 Article continues below advertisement
Her Agenda: You once said, "Be hungry to succeed, not thirsty for attention." How did you come to realize that concept?
Lauren: A lot of people think that "shine" equals success, and it doesn't. I would love for this book to do incredibly well, not because I want the shine, but because I want to see millions of other women redefine their path, get to the top on their own terms, to be comfortable in who they are, own what makes them unique, and find a way to leverage that to become successful.
If I had an opportunity to do something that I was incredibly successful but wasn't public-facing or consumer-facing, that wouldn't stop me from doing it.
When I was starting the [Gen Y] fund, I was sleeping four hours a night for a year and a half. I'd be on email with my partners, closing investors into the fund, sending off documents at two in the morning. Talking to people in Hong Kong and London at odd hours, because it suited their schedule while also doing my other work, and running Luxury Market Branding, speaking, raising my children, and doing everything else. Sleeping from 3 a.m. to 7 a.m. and waking up and going to the gym and taking the kids to school. But, I thrived on that excitement. It was to the point for me where I couldn't even sleep straight through every night for those four hours because my mind was still racing even though my body wanted to sleep. I would literally sleep with a notepad by my bed.
Article continues below advertisement
Her Agenda: What time management tips do you have?
Lauren: Other, than the auto-reply? (*laughs*) A very very nice auto-reply, telling people that I'm coming back from out of town a day or two later than I actually am, so I'm not bombarded with an avalanche of emails when I return. Other than that, no. I don't have any other time management plans or skills, because it's always evolving. I'm guilty of the same imperfections in both time management and productivity as everybody else. I pride myself on being a very good communicator, so that also translates in my everyday life as not being as productive as I could or should be. But I also think that's what people appreciate about me. I'm always on, I'm always avail. I'm always dedicated, I'm not one of those 'oh it's 9-5; it's 5:30 see you tomorrow.' they know that I'm always available and dedicated. My tip for productivity would be to start working with people that you really like so that your personal life and your professional life have more overlap.
Article continues below advertisement
Her Agenda: Do you have a large team or a small team?
Lauren: I have a small team of four people, but I like them and I like that other people that I end up working with. [To an outsider] me grabbing dinner and drinks with a co-worker may appear as being purely social, but it's also productive. The most powerful productivity [tip] is to create a life that's serendipitous by design that allows you to start liking the people that you work with. I think that it's definitely a shift in culture, and it's very different than the way that I grew up. My parents are enamored by the fact that I would end up working with a lot of people who I also call friends, or I end of becoming friends with the people that I work with.
Her Agenda: There's definitely a fine line between friendship and business. Do you have any advice for navigating that?
Lauren: It's almost similar advice you would give to someone who's considering an inter-office romance. You have to know how to turn it on and turn it off. There's a time and a place. As long as you understand that, you're okay. Just because I'm friendly with just about everyone I work with doesn't mean that I don't get my work in on time, that it's not the best caliber of product, it doesn't mean that I'm late. It doesn't mean that I think I can be laissez-faire, it means none of that. I may text an individual and say, "Can't wait to see you this evening," but if we have an email exchange or conference call, it's all about business. It's definitely a skill.
Article continues below advertisement
Her Agenda: What has been your biggest failure? What did you learn from it?
Lauren: My biggest failure so far has been personal. It was when my marriage fell apart. It was a hard lesson for me to learn, that there are some things that you just can't change. There are some things that your actions, your words, your care, your commitment, your concern just won't change the outcome. That was a really hard pill to swallow.
It was both a valuable lesson and wake up call for me to learn to let things go and to be secure in who I am and what I represent absent from the title of wife, mother, daughter, entrepreneur, CEO, marketer, philanthropist or whatever. What it taught me the most was that when people show you their true colors, believe them. It didn't hit me right away. It took me a year to realize that this was a lesson that God wanted me to learn.
Article continues below advertisement
Oftentimes, we so badly want the outcome to be different that we want to see a change in people that they're not willing to make. It was a defining moment in my life that told me that life keeps going, and I must keep moving. [And there are times] where you're forced to accept things the way that they are and make the best of it. It made me value qualities that aren't teachable skills. It made me really value and appreciate honesty, integrity, morality, communication, things that long-standing good relationships are based on. Ultimately, it made me a very good judge of character, and that lesson I take with me into everything.
Her Agenda: How did becoming a mom impact your career?
Lauren: Being a mom is an amazing blessing. Becoming a mom has impacted my career because it has inspired me to want to be their role model. I struggled with this for a long time, especially after the winery. I started asking myself, 'Do I want to be a stay at home mom and give them my all?,' because I've been busy doing so many things, or 'do I want to go on and start Luxury Market Branding?' I asked myself the same questions when I was starting Gen Y capital, and when presented with the opportunity to write this book.
Article continues below advertisement
I was grappling with the fact that you don't get these moments back, before I know it, they're going to be 18 and going off to college. But I was equal parts, 'I'm not going to get these moments back' with 'but these are really great opportunities that I may not see again.' Luckily, it happened at a time when both of my children were able to be vocal about how they felt. My son and my daughter both started showing me that they respected and were inspired by me as their mom, and that was my other signal and sign from God, and from them and from life, that I was making the right decision. Over the last couple years, it has given me an increased sense of worthiness and confidence in the decisions I make everyday, knowing that my children sincerely look up to me as their mom. When they say who they want to be when they grow up, my daughter wants to be me, she wants to be like her mommy. She wants to do everything like her mommy, her version of dress up involves what she takes as a phone and she's on a conference call going to the airport. My son's version is he wants to run my business, and negotiate everything. That's been really humbling for me.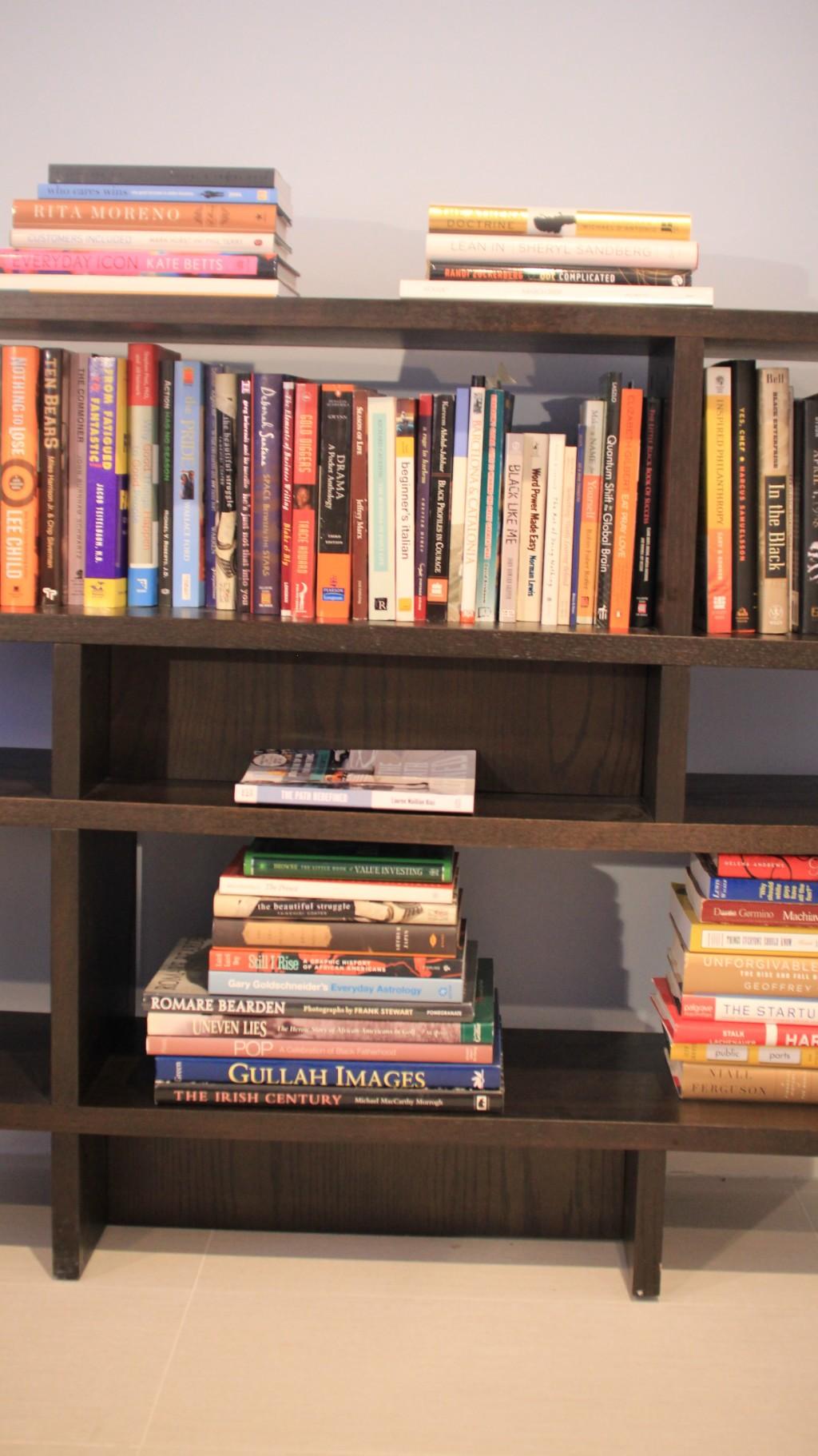 Article continues below advertisement
Her Agenda: Do you have any personal mottos that you live by?
Lauren: Run your own race. A lot of people are so concerned with what everyone else is doing. Just do you. Other than that: "is it worth it even if I fail?"
And there is one other thing I can't really claim that is mine. It's the Boy Scout's motto. It's something I've always done and probably not always verbalized. It was something Mellody Hobson said to me in one of our many phone calls it's "Be Prepared." It's so simple, it's two words, but that defines her career, that's what defines who she is, and she's always prepared to out-work everyone. She always works really hard. I live by that everyday. I have no idea what exactly tomorrow holds for me but I'm always prepared.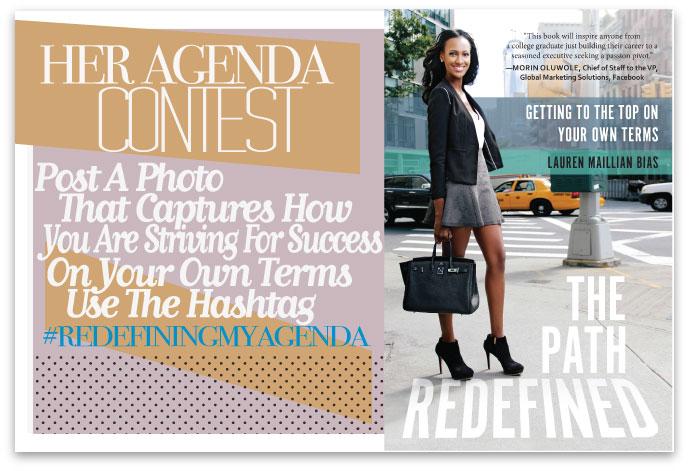 What unique traits are you utilizing to help you craft your career goals and define your own path to success? Show us! Upload a photo and hashtag it #redefiningmyagenda. For full contest details, click here.
[Editor's note: This contest is now closed. This feature was published on May 19th, 2014]