It's been said that necessity is the mother of invention and CRWN Magazine is no different. After noticing the lack of Black women with natural hair in mainstream media, Lindsey Day, a digital marketing strategist by trade, decided to do something about it and, thus, CRWN was born.
A quarterly print publication about natural hair and the women who wear it, CRWN debuted their first issue this summer at the AfroPunk Festival in Brooklyn to an overwhelming response. Through CRWN, Day and co-founder Nkrumah Farrar seek to immortalize the hair story of Black women in print, shifting the standard of beauty for women of color — for good.
Here's what Day had to share with Her Agenda readers:
Her Agenda: How did CRWN come about? What was your inspiration?
Lindsey Day: In the beginning it all started with a casual conversation between friends. My business partner [Nkrumah Farrar] was in town and we were on my rooftop, having a drink and hanging out. We were both gearing up for the next big thing, our next project and he had this general idea for a natural hair magazine and he even had the name. Funny enough, looking back we were on a rooftop in Crown Heights of all places, so it was meant to be. He noticed how much activity was happening in the digital space around natural hair, but there wasn't a publication immortalizing this story. He made the case for doing it in a constructive way, in a way that used digital tools. It was really print born in a digital age.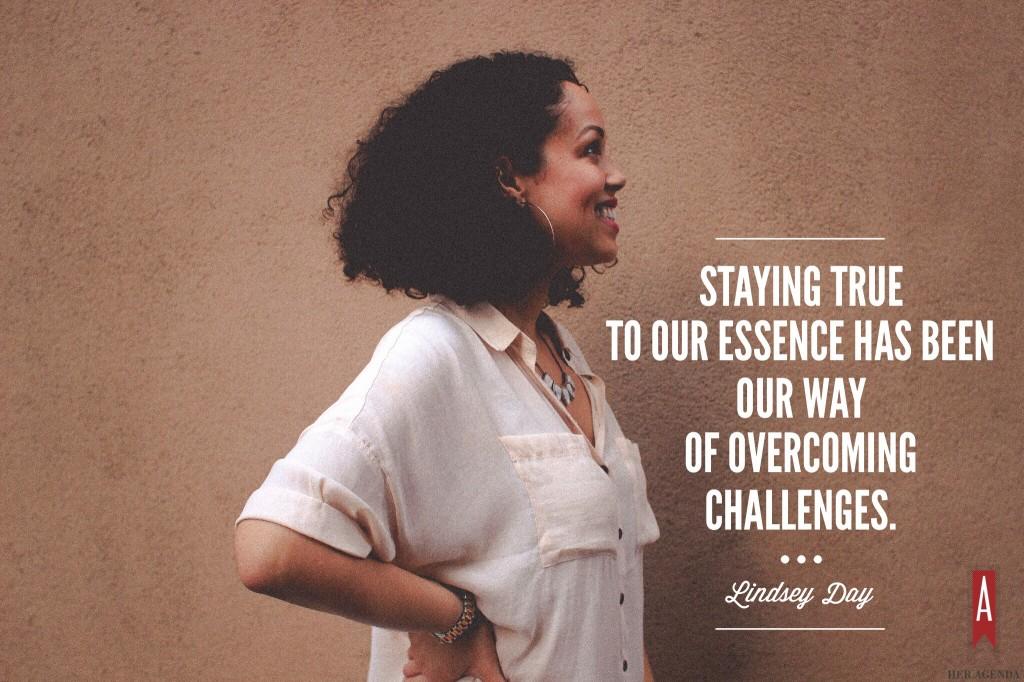 Article continues below advertisement
Her Agenda: Can you tell us a little bit about your personal hair journey?
Lindsey Day: I straightened my hair for over a decade just out of ease and we didn't really have products then. And looking at all of my college friends, we all had straight hair in college. My mom transitioned after being diagnosed with breast cancer and it was a huge lifestyle and health change for her. She cut sugar out of her diet, she stopped relaxing her hair, she did the Big Chop. So as Nkrumah was talking about the magazine, I could visualize it from the aesthetic perspective, but then it just hit home so deeply because while I don't know everything about hair, I knew that hair is so much deeper than hair for us.
Her Agenda: What were some of the setbacks and challenges you faced while creating CRWN and how did you overcome them?
Article continues below advertisement
Lindsey Day: There were definitely setbacks. As the David, or the little guy, there's always going to be a Goliath or the big brands that have more resources and can activate things more quickly. A lot of times, big brands don't have cultural intelligence, so they'll have conversations with you and pick your brain, essentially. And then they'll go and try to recreate what you've done and of course they can't do it. No two people are going to have the same perspective. Having those things happen early on was frustrating, but it taught us that we had to adapt very quickly and be nimble. We worked with independent, small brands that really understood the value and the alignment. That was our way of shifting gears and really it's part of our brand pillars as a company anyway to build ownership in our community and owning our narrative. Our retailers are all Black-owned businesses in DC, Crown Heights and Sacramento. Staying true to our essence has been our way of overcoming challenges. We're dedicating our time, talent and resources to serving our people and that is a win.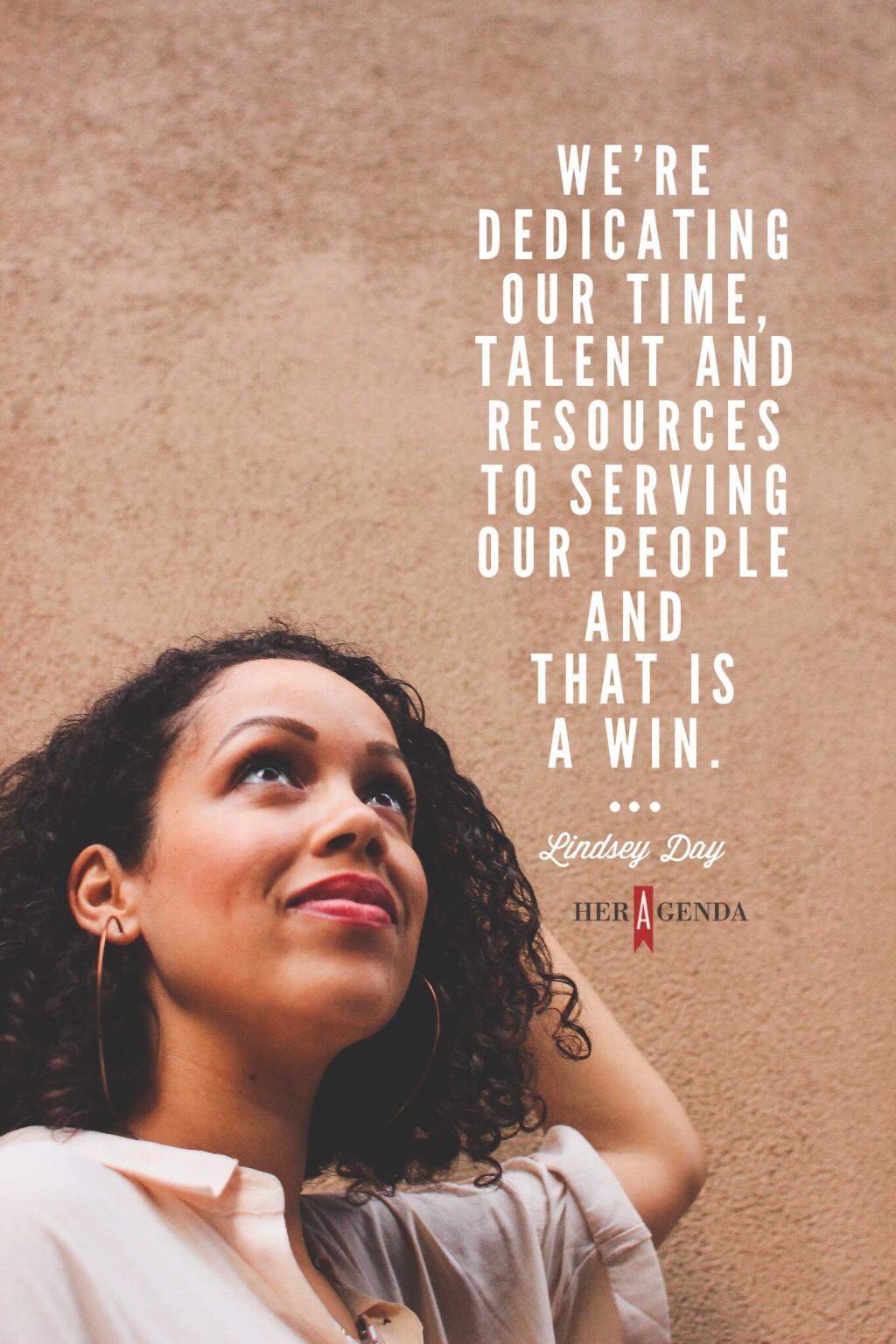 Article continues below advertisement
Her Agenda: What is your overarching goal for CRWN?
Lindsey Day: The magazine is geared toward hair, but it's really meant to celebrate, edify, and build up Black women in a way that we didn't see other publications [doing]. It's beyond hair. We see hair though as a starting point to really address this woman and what really matters to her right now, especially given the political climate and how uncertain things are. It's more important than ever before to band together with our sisters, our brothers across the diaspora, across the continent. If we aren't telling our stories and we aren't creating the platform, people will take our intelligence and profit from it and we'll again be left with nothing.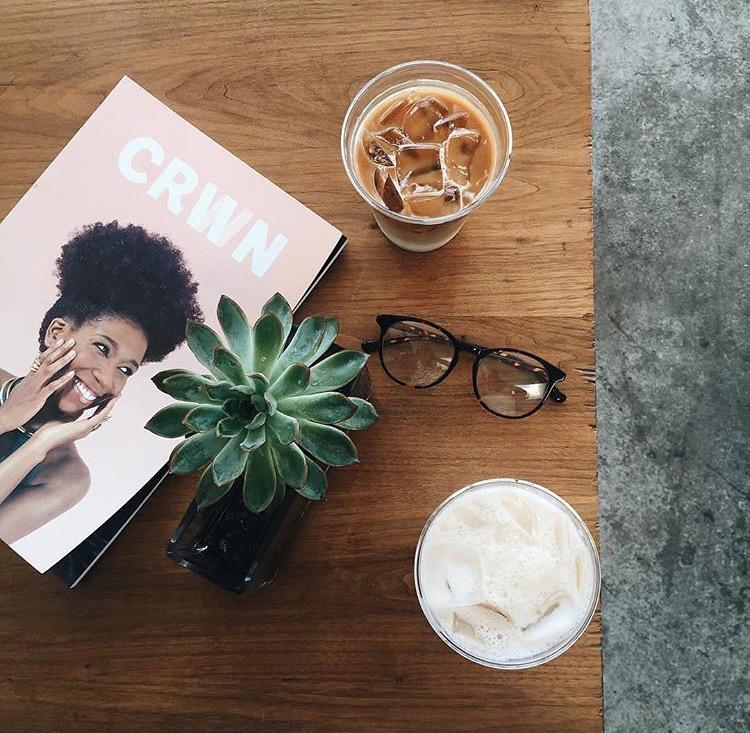 Article continues below advertisement
Her Agenda: What do you do when you're not busy building a media empire?
Lindsey Day: Slightly less exciting. This last year has been a serious grind. So to be honest, I haven't had a huge life outside of it. When I was in corporate, I could go to the job and come home and shut it off. I think there's the realization that there is no cutoff for this and I'm fine with that. I think it works for me; it's part of my lifestyle. A couple of weeks ago, I went to this Essence party and that's work, but I'm surrounded by people who inspire me on such a deep level and people who are doing such great work and I genuinely respect as humans. Now that I've created work that's so in line with my purpose, I've found that role for myself, or that role has found me, I suppose –it's like I can't stop talking about it. It has become a lot of my life, but in a way that there's no way to separate it from myself because it's so much bigger than myself.
Article continues below advertisement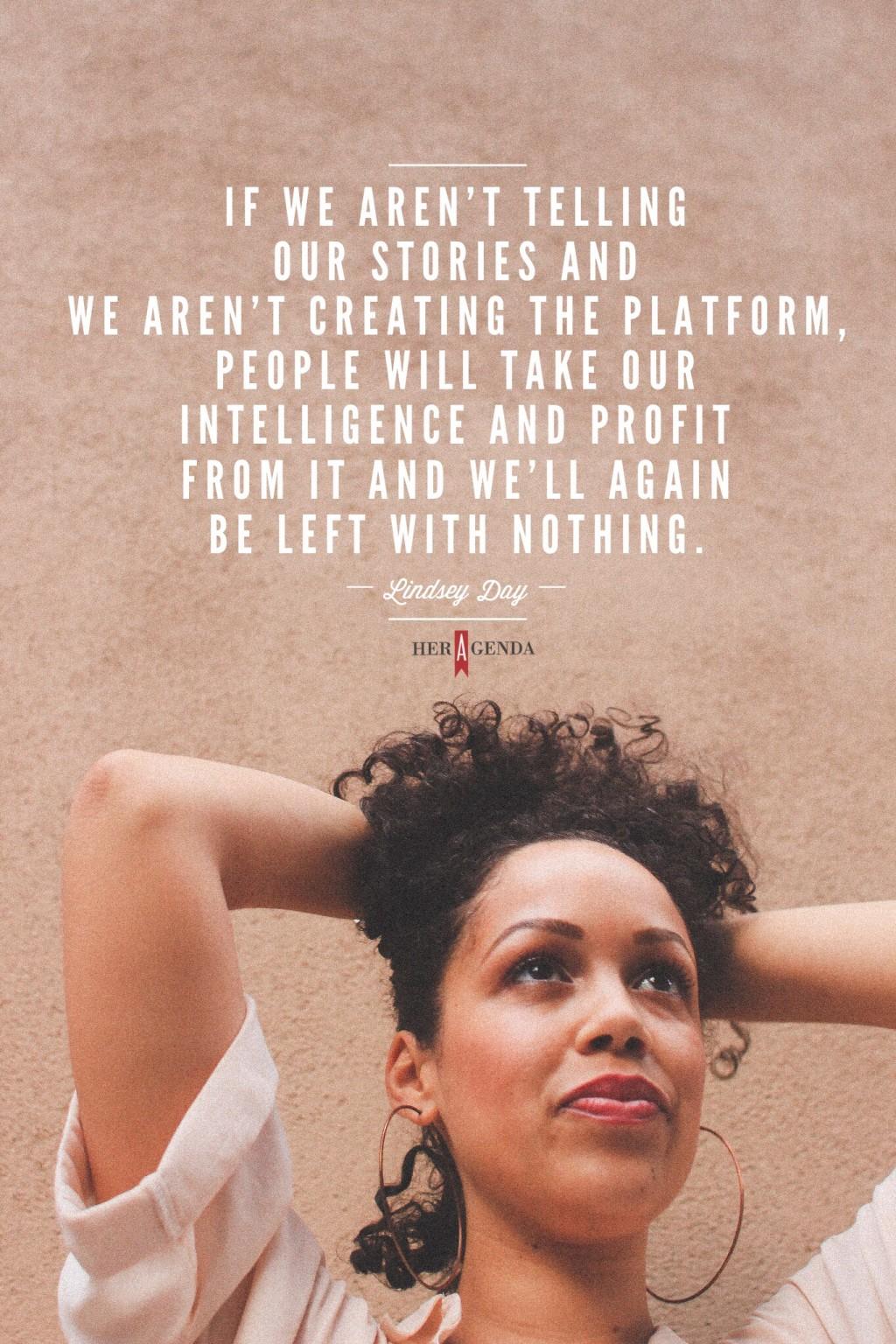 Her Agenda: I love what you said about finding your role, or rather the role finding you. What advice do you have for our readers who aren't sure how to pursue their passion?
Article continues below advertisement
Lindsey Day: Be patient with yourself. We live in this time that everything is instant and expect everything to be instant. I graduated from college and I'm going to be the next [Mark] Zuckerberg. These things are idolized and glamorized, but we are not all Zuckerberg. Don't stress yourself because everything takes time. Going forward everything looks like a hot mess, but the past is clear looking back. You don't have to be on every 30 Under 30 list. That's for some people and that's great. And maybe that's for you, too, but maybe it's not and that's perfectly fine, too. Everyone has to walk their path and you don't always know your path. Sometimes you find yourself not exactly where you wanted to be and you have to throw all those expectations out the window. It's not my job to know the next step. I just have to show up. Where I feel that I've been led by my Creator, I have to show up and I have to do the work that I've been called to do. Everybody wants to be the CEO, but just do good work. If I could touch one person a day and have them think differently about their place in this world and what they can offer, if I encourage them to own something, to me, that's enough. You touch the world by touching individuals.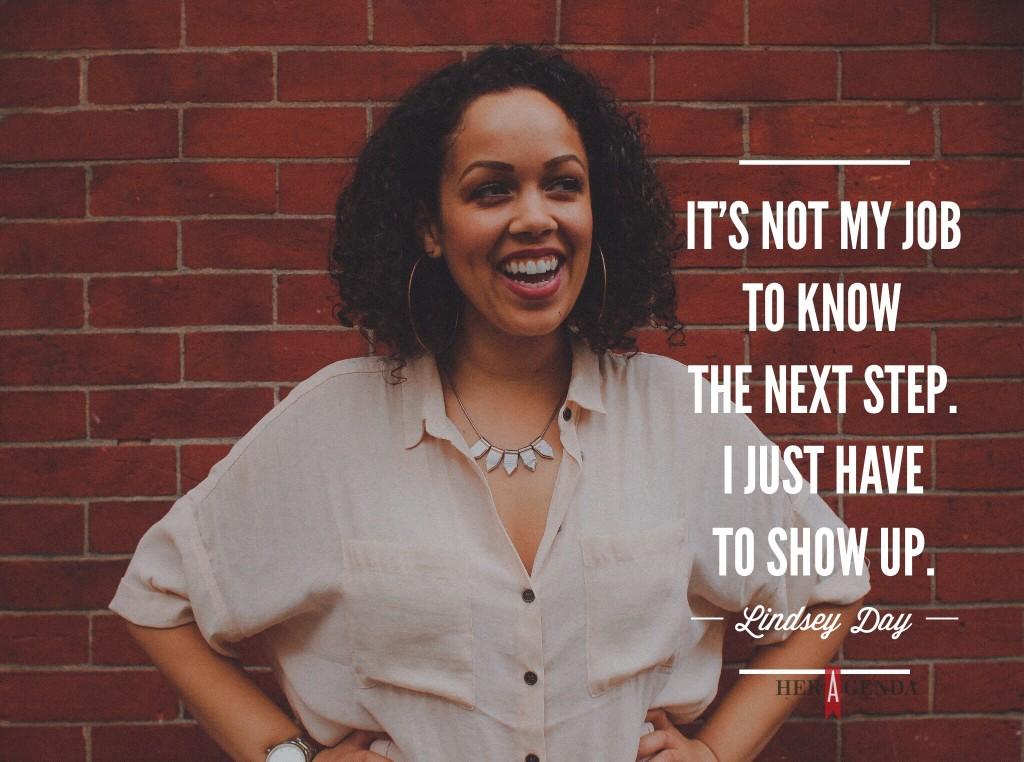 [Editor's note: This interview has been edited for length and clarity. It published on December 12th. Lindsey Day photos credit to: Michelene J.]