Lizzy Okoro lives by the mantra, 'She who dares, wins.' After living in New York and working full-time while attending graduate school, Lizzy decided it was time to take a big risk and live out her passion for writing and magazines.
Since 2012, as the Editor-in-Chief of BUNCH Magazine, Lizzy tells the stories of daring creatives. She focuses on those who are breaking the mold and straying away from "safe" and "reliable" careers and who are doing what they love, instead of what society tells them to do.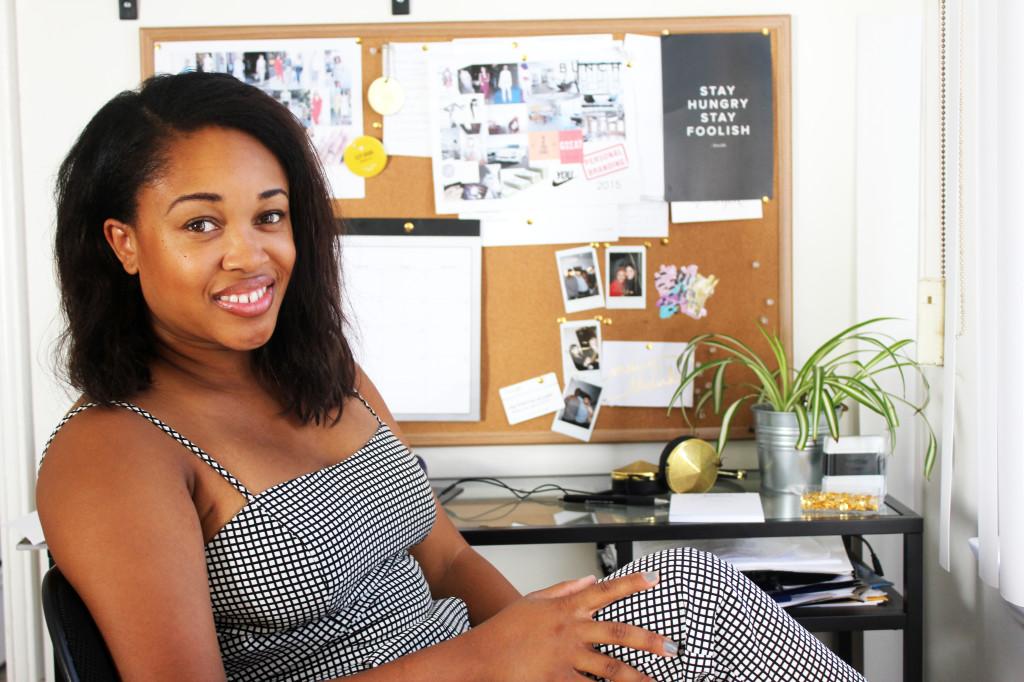 Her Agenda: How did BUNCH magazine come to be?
Lizzy Okoro: Since I was a little girl, I was always obsessed with magazines. I've always wanted one. I attempted to start one in the past, so I knew that was something that I was passionate about.
When I was thinking about the subject I was just very inspired by the creative class that I was interacting with. I could see that upward trend of people leaving their corporate jobs and pursuing something, either starting it on their own and being an entrepreneur, or joining this 'rag tag,' crew of badass artisans who were also professionals at the same time.
Her Agenda: Why did you decide to name your magazine, BUNCH Magazine?
Article continues below advertisement
Lizzy Okoro: I had a really terrible name for it originally. I called it Communitas, which is Latin for community. I didn't want it to be like other publications where you read it and you feel completely out of touch with it. I wanted people to feel like they could be in this magazine and relate to what's going on in it. So at the end of the day, it's all about community.
I realized later on that Communitas wasn't catchy. I kept saying that I wanted people to feel community; I wanted them to feel like they're a part of something, like one of these bunches, or something. I was like, 'Yeah, bunch!' It was one of those things that just kind of stuck.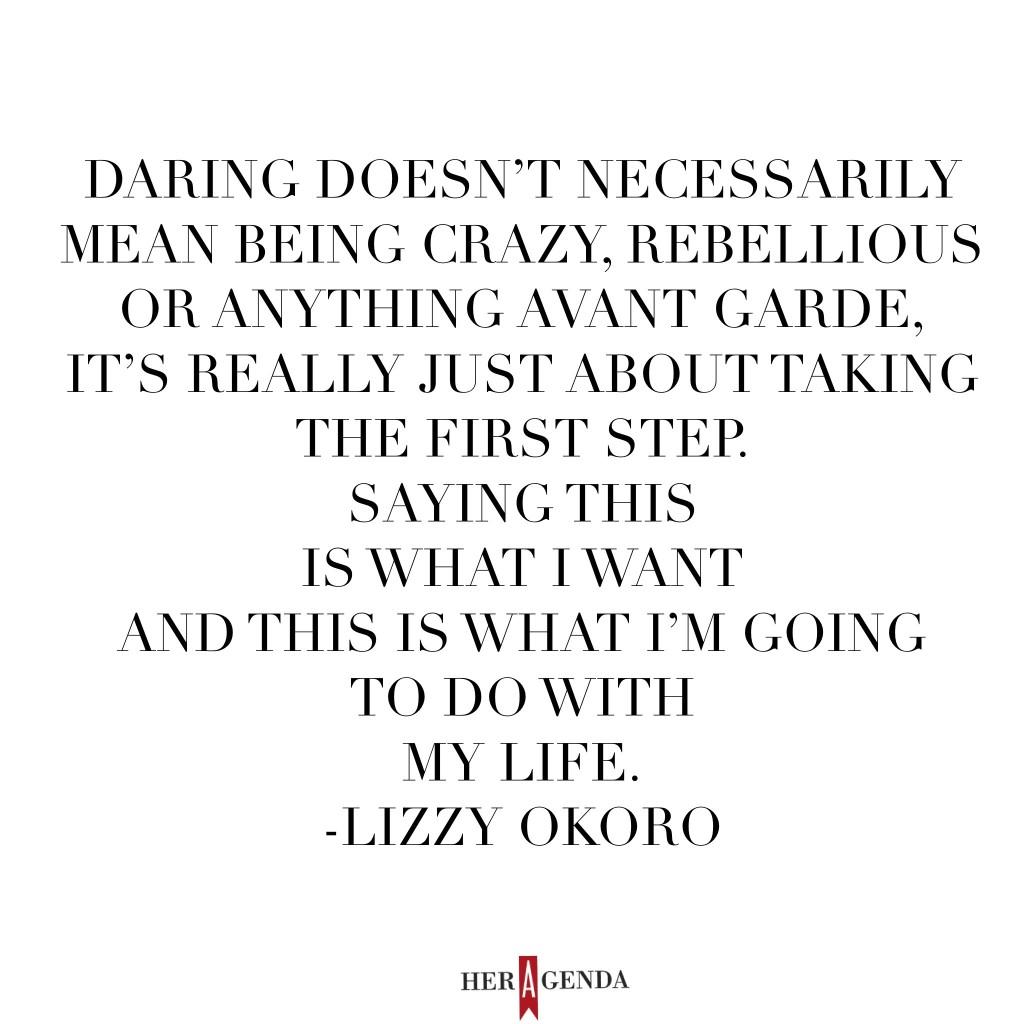 Article continues below advertisement
Her Agenda: Why did you decide to create a magazine for the "daring creative"?
Lizzy Okoro: Anyone who is creative is daring; we really wanted to underscore this idea that these people are risk takers, but you can be a risk taker too. Daring doesn't necessarily mean being crazy, rebellious or anything avant garde, it's really just about taking the first step. [It's about] saying this is what I want and this is what I'm going to do with my life. I do think that most people have the ability to be daring, but they don't necessarily do that or know how to do it.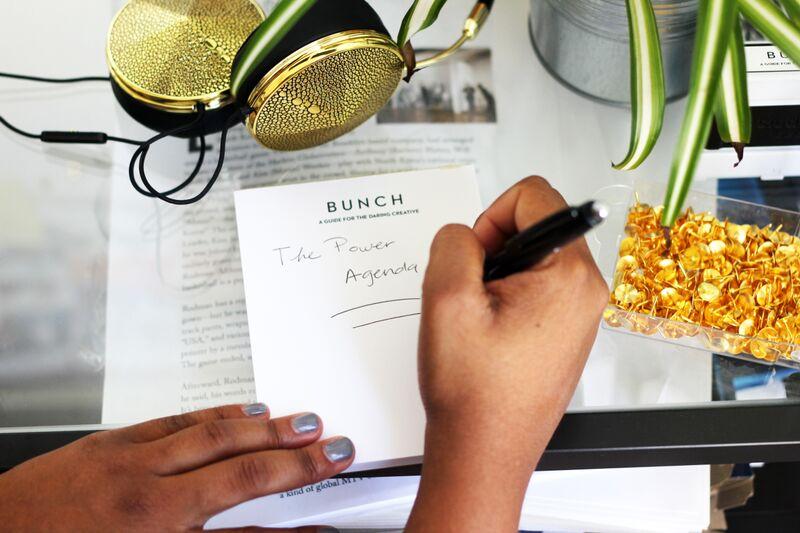 Article continues below advertisement
Her Agenda: How did you go about launching the magazine and getting your team?
Lizzy Okoro: I started it while living in New York. I called up two friends who both lived in California, and I asked them. I said: 'It's really important to me that we capture stories on both coasts,' because I didn't want it to be just a local magazine, 'Would you be down to help out with the layout of the magazine and west coast operations?' They both graciously offered their time and energy for free, essentially, because they believed in what I was trying to do.
I don't come from a true journalism background, it's not like I studied it. I just Googled, asked, and figured it out. I put up an ad on Craigslist for writers and photographers and tons of people responded. A lot of it was trial and error and just trying to do it.
Her Agenda: What is your creative process?
Lizzy Okoro: I'm a huge researcher. I'm always trying to learn about new people, new places, new businesses, products, so I'm always researching. I will literally go to stands and collect all the magazines and study them. What are other people doing? What kinds of things can we do to make our magazine bigger and more robust?
Her Agenda: How do you feel about the growing spaces, especially in digital, for creatives today?
Article continues below advertisement
Lizzy Okoro: I think it's great! There's so many publications now, print publications and blogs, and all these things are really catering to the creative community. I started this in 2012 and people were starting to use the term creatives to describe what was going on with this creative professions community.
I'm super happy that there's so many people focusing on this because it means that there's going to be more artisans, and more creatives and more people that feel that they can pursue their actual passions and not do something only because they think it's safe.
Her Agenda: Do you think you'll ever take BUNCH from print to digital?
Lizzy Okoro: No. But part of the reason why it's important to me to launch this print magazine was because, at that time, no one was really focusing on creatives. I wanted it to feel timeless. Sometimes, things online feel very fleeting, here today, gone tomorrow, and I felt like it was really important to tell these stories. The print medium is really important for this particular message.
Article continues below advertisement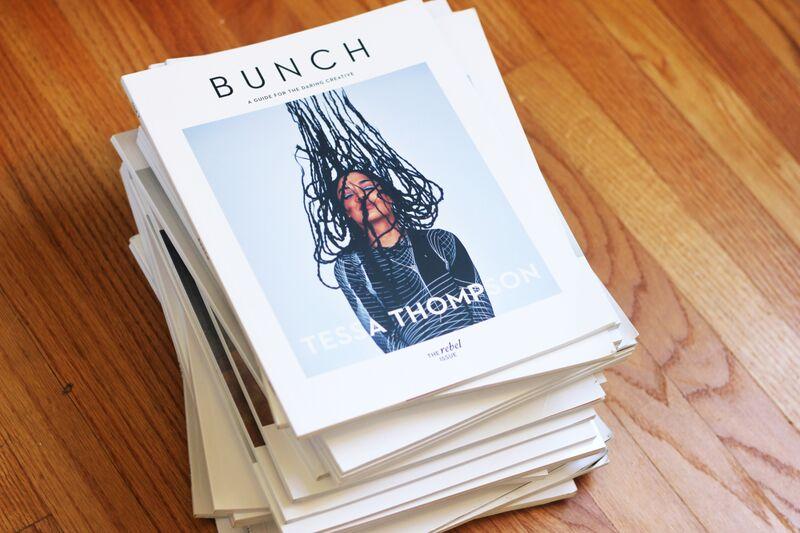 Her Agenda: Is there anyone who inspires you creatively?
Lizzy Okoro: My boyfriend definitely inspires me creatively. He's a creative himself; he's an actor, writer and director, so he's constantly chewing out projects. He's always positive, always giving me great feedback. He's always studying. For him to stay positive when he's getting criticized on a daily basis, for me to see that, I definitely think he's number one in terms of inspiration.
Her Agenda: Is there a quote or mantra that you live by?
Article continues below advertisement
Lizzy Okoro: It's in my bio on Instagram, and it's 'She who dares, wins.' I really take that to heart, and I really tried to implement that this entire year. Whatever it is that I want to do, I just have to dare to do it. It doesn't matter if everything is perfect, or if I don't have all the money or all the knowledge, if I just try to do it, I will win.
Her Agenda: If you could give any advice to creatives, what would it be?
Lizzy Okoro: I would say to just take the first step, and just try. The first step is literally the hardest. Take the first step no matter what and everything else will fall into place.
Her Agenda: Your latest issue of BUNCH Magazine features actress, Tessa Thompson, why did you choose her? Are there certain types of people you choose to be featured for your cover stories?
Lizzy Okoro: We have a theme for each issue, so we definitely try to think about what the story is first, and then choose someone. We think of a theme; we think of a story and then we try to find someone who fits that. We're not looking for celebrities. We're not looking for people who just need publicity. We look for someone who embodies the essence of that particular theme, and that person may not be very well known.
Article continues below advertisement
As far as Tessa is concerned, I've been thinking about the rebel issue for a very long time. I happened to see Dear White People and I was like, 'Who is this girl?' I knew who she was but I couldn't necessarily tell you her whole IMDb credit list. I thought she was phenomenal and a force to be reckoned with. I felt like she took a role that could've been controversial and killed it.
Her Agenda: Where do you see BUNCH Magazine going in the future?
Lizzy Okoro: I have some huge plans for BUNCH. We're definitely going to be rolling out more digital content. We're going to start printing more frequently. So this year we were quarterly, but in 2016, we'll be moving to bi-monthly. In terms of digital content, definitely adding more visuals and short films. On the other side of that, we're adding a creative agency and we're also adding more events and workshops in multiple cities.