When Mara Schiavocampo found herself unsatisfied with her job and ready for something more, she did what most would not– she took a big leap of faith. She invested in her dream of becoming an international reporter, bought some used equipment, and hopped on a plane as an independent freelance video journalist. Little did she know just how far that leap would take her.
From shooting and editing video to blogging and reporting Mara Schiavocampo does it all. She's one of the first digital journalist of her kind to work for network television. And she can move between foreign countries and languages just as easily as she moves from platform to platform.
Now as a correspondent for NBC News she files stories for all the network's news programs from Today Show to Nightly News. Known for her international niche, she files reports from countries spanning from Japan to Haiti and speaks fluent Italian, functional Spanish and French, and some Arabic.
Mara doesn't stick to just one platform, you can catch her byline in publications like Ebony and Essence magazines and she even worked as a correspondent for The Oprah Winfrey Show. She's what one might call the ultimate multiplatform journalist.
Read on to take a peek inside the agenda of Emmy award winning journalist Mara Schiavocampo.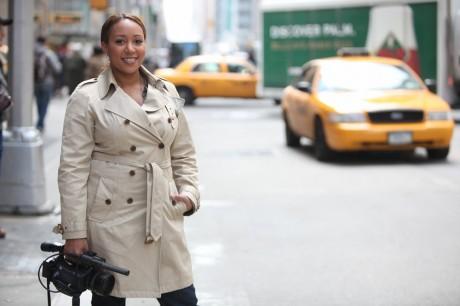 Article continues below advertisement
Since you work in news, I know this question is a bit hard to answer, but what is a typical day like for you?
There's no such thing as a typical day! My days are divided into tasks, more than routine: reading the news, submitting pitches, doing research, setting up shoots, going on shoots, logging tape, writing scripts, doing live hits on-set.
How do you prioritize things? What is first on your agenda?
They're prioritized by deadline! Whatever has a deadline always comes first. Then it's a matter of which is the next most pressing thing.
Your story of how you transitioned into becoming the first digital correspondent at NBC is fascinating. You dropped everything to travel the world and take a chance on your dream. How did you come up with that plan and how did you find the courage to put that into action?
It was a matter of asking myself what my wildest dream was. The answer was that I wanted to travel and do international reporting. I finally decided to make the leap when I realized that it would never get easier to take that risk; it would always be scary. So I just decided to go for it.
Article continues below advertisement
What was your early "defining" career moment– that moment when it all clicked, and you knew you were on the right path?
Probably when I did start traveling as a freelancer. That was when I really started to feel like a "journalist," that I was telling real stories and contributing something to the world.
How do you overcome doubt?
I draw inspiration from others…it can be anyone, a colleague, someone famous, a family member. I look at the obstacles that others have overcome and I think "why not me?"
Do you have a motto that you live by?
If you stay ready, you don't have to get ready.
What is something that you feel women today still need to overcome?
Article continues below advertisement
I feel like men tend to have a little more confidence in themselves, generally speaking. They're quicker to try new things, to take risks. That's something I think more women, including me, could use more of.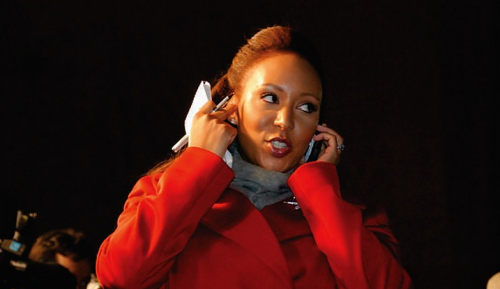 I'm inspired by my Mom, who had a challenging upbringing but didn't let that stop her from pursuing and accomplishing her goals. I'm inspired by Beyonce who is so amazingly talented and hard-working and fearless. And I'm inspired by people I meet who overcome challenges with dignity and courage.
What is one myth of success?
That you'll ever be satisfied. I don't think ambitious people are ever satisfied. I think we're always looking for the next challenge.
What's on your agenda for the rest of 2012?
Some election coverage, celebrating my daughter's first birthday, and hopefully a mild winter!
For more on Mara, you can watch an NBC produced video profile of her below.