Ask for forgiveness, not permission. That's the approach Michelle Madhok takes with her company SheFinds Media. This confidence and willingness to take a chance led her to a million dollar opportunity.
In 2007, Madhok pitched her company at a CountMeIn.org Make Mine a Million Business event. She was spotted by an Inc. Magazine writer who featured her in the magazine a few months later. That feature led to a million dollar chance. An investor from Vancouver happened to read the article on a flight and called Madhok when he landed to inquire about investing. A couple of months after that call, she received an investment worth a little over one million dollars. And last year, Madhok was able to buy out the investors, making her company now 100% hers.
SHEFINDS MEDIA consists of SheFinds.com, Bridefinds.com and MomFinds.com. The goal of each of these platforms is to help busy women shop for the latest in fashion and style finds. Before launching her own company, Madhok was the Director of Entertainment Marketing for CBS Broadcasting New Media and following that held a position as the Group Director of Editorial Products for women at AOL.
Read on to get a peek inside Michelle Madhok's million dollar agenda.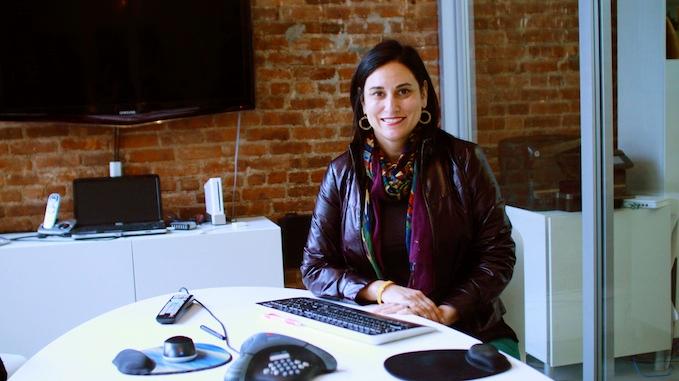 Article continues below advertisement
Her Agenda: What's your personal motto?
Michelle Madhok: Well I tell everybody here ask for forgiveness not permission. So, whenever we are trying to do something and someone says 'oh, we've always done it this way,' or 'we can't,' I'm like — well, who says? So, we always try to do that. We are always trying to look for solutions to make things easier and better.
Her Agenda: What inspired you to launch your company?
Michelle Madhok: I worked for AOL for five years. I oversaw women's content. At that time AOL was huge. The internet was AOL and I saw that women were really relating to fashion content and there were no sites really doing it. All the magazines were online with no click to buy, so it was kind of a pain, you had to go and look for things. I really wanted to do content and commerce.
I left AOL and I went to Conde Nast and I said, I want to do a content and commerce [site] maybe with Lucky or something and they said, 'We think you're a marketing person trying to be a content person and it doesn't cut it here at Conde Nast.' So then I went to Hearst and they were launching Shop Etc. and the editor there told me that she hated the internet. So I went home and with my little self and my little computer I found a guy on Craigslist who was in the Ukraine and made my first site. We really were one of the first shopping content sites out there.
HA: You launched in 2004, when not many people thought the internet was anything to be taken seriously. Did you leave your full-time job right away?
Article continues below advertisement
Michelle: I started working on it a little when I was there. The thing I always tell people, which my aunt who is a very successful entrepreneur in India [told me]: 'make your mistakes on someone else's dime.' If you're going to be at a big company, try to get experience in the things you want to do. So, at AOL I started a column called Ms. M and what we did is recommend beauty products every week. There were 35 million people on AOL, so we would recommend these beauty products and they would sell out– and it was amazing.
In a past interview, you said that a woman named Heather Perram Frank changed your life for the better when she taught you about 'quiet diplomacy.' Previously, you used to come with "guns blazing" to get your way. Can you talk a bit about what you mean by quiet diplomacy and how that's helped you in your professional life?
You have to think about do I want to win this argument or do I want to get what I want? So I try to get more and more into what's motivating the other person. What's the real issue? Is this really an emotional issue? How can we get it together? I study a lot of management skills and how to get people to feel engaged and involved and make sure all sides feel like they're winning.
What's at the root of it? Is it taking the emotion out of what you are saying?
Article continues below advertisement
I think so. I think it's also trying to put yourself in other people's mind. Where are they coming at with this? Why don't they want to do it? Now that I am a CEO and running my own budgets and all of these things, I have so much more respect for bosses than I did at the time. You're just like 'oh they never let me do anything.' But now that I know — I'm usually like 'what is the return on the investment on this going to be.'
Do you feel like gender comes into the whole concept of quiet diplomacy at all?
There's a great book I always tell women to read. It's called "Play Like a Man, Win Like a Woman." It's by the woman who is the head of CNN. She [says] that guys can get more into these heated battles and arguments and walk out a lot happier and women don't. We take things much more into our heads and into ourselves and spin it. Like [asking ourselves] 'why did they do that?', and all of these things [go through our minds]. I think we need to realize unfortunately it's still a man's world and if we are going to win at it, we are going to have to play like them.
Article continues below advertisement
I read some quote in the New York Times about marriage and it was like, you shouldn't try to push your agenda you just need to observe and subvert. So you have to figure out what's my plan here? Because if you push the other person will push back.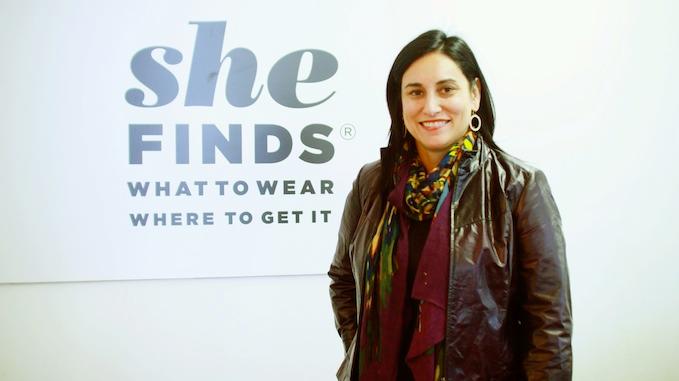 Article continues below advertisement
We operate in a digital 24/7 world; how do you balance having a constant online presence with your workload?
I'm very efficient. When you hire people you want to hire people who are better than you. We have a saying here, 'we only hire A players.' So if you are a B player or lower, you have to go. We are very strict and it's very good because the A players don't want to be with B players, so they will usually rat them out. We have a really strong team who is very supportive and I can trust them like crazy.
I don't micromanage. I believe really smart people want autonomy. So we give them goals and I basically am a coach. When it comes to little stuff, I really like using some of the online tools that are out there. I use FancyHands.com like crazy. They're online personal assistants that do all these things. Right now I am having them call UPS to find out why my billing is messed up.
Did you have a moment when it all clicked and you knew this was the right thing to do?
Article continues below advertisement
Everybody always thinks you are going to get to the top of the hill, and the top of the hill keeps moving. I don't think I've even gotten there yet. Things have gotten better. One of the people I really respect, her name is Heidi Messer and she ran Linkshare.com (she sold it for like 400 million dollars) and she said something to me once when I was scared about how [I was] going to hire–she said it's easier to run a big company than a small company. That's always been in my head. You want more people. When you bring more people they can help you, and they can help things grow because you can't do so much when you're in the weeds.
We raised a million three [dollars], I think that was in 2008 and we ended up buying the company back last year. So both of those were huge events. We've been very careful with watching metrics and not blowing a lot of money on things and really being careful and getting the return on our investment.
When you pitched at the Count Me In event did you feel you were ready?
Article continues below advertisement
Count Me In helps you train for the events. You have a three minute elevator pitch on stage and people vote on who they like. I was one of the winners. It's about preparation. Oprah says, "Luck is when preparation meets opportunity." So when [the VC] called, I had my deck because I had been going around to New York venture capitalists. At that time, I only wanted to raise $1 million 5 and they only wanted to give like 10 million dollars to companies. I wasn't big enough. So now, it's different, now they're doing those smaller rounds. That's why I was ready. I had been through the pitch and I had a lot of the documents.
What's one lesson you learned as a woman when approaching investors?
I do believe there is a boys network, there definitely is. I had to go to Vancouver Canada to finally raise the money. I do think that there were some very sexist things happening when I was round pitching.
Article continues below advertisement
[A] lesson [I learned is]: how to fake it until you make it. I am very honest, and we had to do all these projections for the VC's. I had to make projections like in 10 years I am going to be making like 50 million dollars a year, and I was like how am I going to do that? And someone said, it doesn't matter once you get the money, it's not like you're forced to hit those. Everything will change once you get the money. I'm someone with a lot of integrity. When I say I am going to do something I want to do it. But I think it [takes] a little bit more bravado when you are going in there [to pitch]. Women sometimes we undersell ourselves.
Definitely Martha and Oprah, those are the two queens. And then, I have an aunt in India who is a big entrepreneur. She made a clothing line and a factory where they supply the sort of Walmarts of Europe. I always thought it seemed so cool to own your own business, and she always stayed pretty calm all the time.
Did you always have that mindset of being an entrepreneur?
Article continues below advertisement
Not really, but I don't do well with authority (laughs). I had 12 bosses in five years, and it was so crazy, it kind of just broke me. One of my last ones, for my review, I thought everything was good. I was doing great, my numbers were better than most, I think I was like one of the top. And he was like, 'um so you're arrogant and people don't like you.' And I was like that's a review? This is the first time I am hearing of any problem and it was really bizarre to me.
Do you feel like if you were a man you would have been perceived that way?
Definitely not, he was probably one of the most arrogant people I've ever seen. [He] walked around in his Prada and Hermes and everything. That's when I was done. No one is going to say that to me. So I asked for a 360 review, which is when they anonymously survey your boss, your coworkers and your staff. I had two bosses, both were a little nutty and both gave me bad marks. One got fired three months after she started there. My coworkers all liked me because I made decisions and I was clear and same thing with my staffers. I gave them opportunities and made decisions and was clear. I was very direct, I don't beat around the bush. If I don't think you're doing something good I'll tell you or I'll ask you — why isn't this done? What's happening? What's impeding you from doing it?
What's your advice for young women who want to become entrepreneurs?
Make your mistakes on someone else's dime is a big one I always tell people. Figure out what your revenue model is going to be because a lot of people just have an idea and then there's no way to make money off it. For me, I made money from the beginning, even when I started I continued consulting for other companies because I knew I could make more consulting than I could at this business when I started. I hired someone else to write the site while I consulted for Pfizer. I think you can tiptoe your way into it. I also say, think bigger. A lot of women get stuck with it just being only them or them and an assistant or something like that but you can have more of a work life balance if you have good people.