Community Builder. Advocate. Philanthropist.
The President and CEO of the New York Women's Foundation, Ana Oliveira, is an exemplary leader of one of the largest women's philanthropic organizations in the country. With a decades-long career in community development and public service, Ana holds an unapologetic stance on the role philanthropy should play in underserved communities: invest in the people and their grassroots leaders.
In Oliveira's words, "these women, the grassroots leaders, are our first responders." They know what their communities need and they have the resilience to see that it comes to fruition. By investing in them, you invest in their communities.
Her Agenda had the opportunity to chat with Oliveira about philanthropy, community development, and women investors. Check out what she had to say about how philanthropy works and how millennial women can get involved.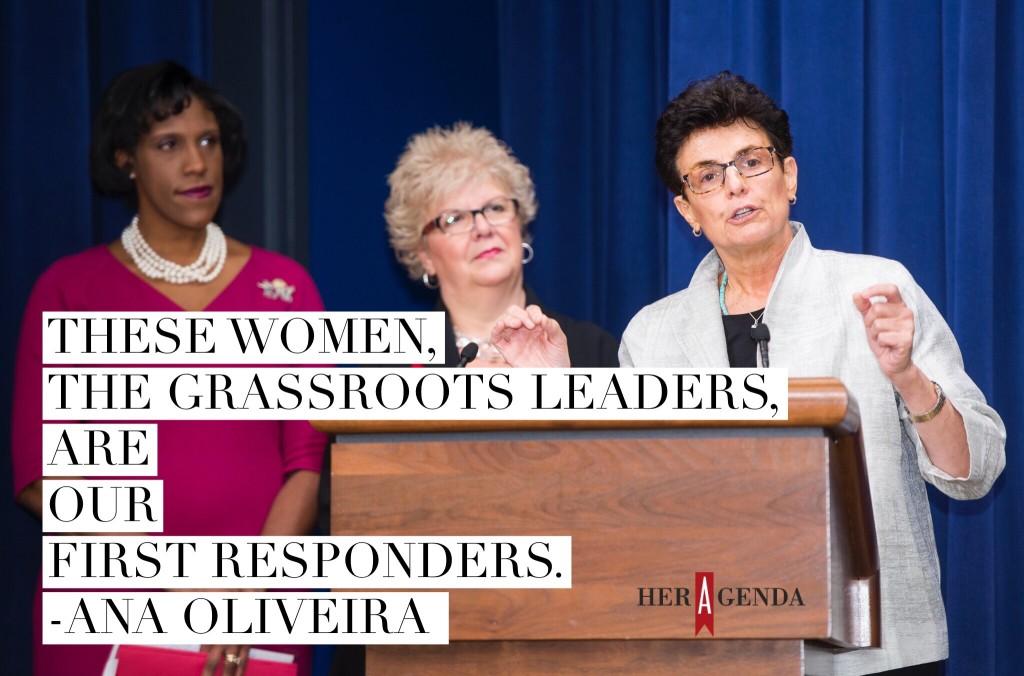 Article continues below advertisement
Her Agenda: What led you to the philanthropy sector?
Ana Oliveira: I worked in substance abuse and HIV/AIDS prevention for two decades. Some of these issues were impacting and consequently, devastating entire communities. I realized I wanted to help people by investing in them versus combatting one particular issue. When the opportunity presented itself, I decided it was time for me to transition into community building work.
Her Agenda: What do you love most about the New York Women's Foundation (NYWF)?
Ana Oliveira: We practice grassroots philanthropy. We work very closely with our grantee partners and community. I enjoy the authenticity of the work.
We were founded 28 years ago as a cross-cultural alliance of women. These women were from all over the city and represented many communities. These women are our first responders. They are the community leaders we listen to when there are problems on the ground. We don't tell them what to do. We don't create the programs. We listen to these women leaders because the constituents go to them. It's a privilege to be able to work with such resilient visionaries.
Article continues below advertisement
Ana Oliveira: Philanthropy is a wonderful thing but it is also a product of inequality. Thus, we have to be very responsible with the wealth we are given to redistribute. We are funding extraordinary organizations and leaders in order to remove the obstacles in their lives and in their communities. Yet, we have not been able to reduce the trends of violence and poverty in New York. This means we need to do something differently.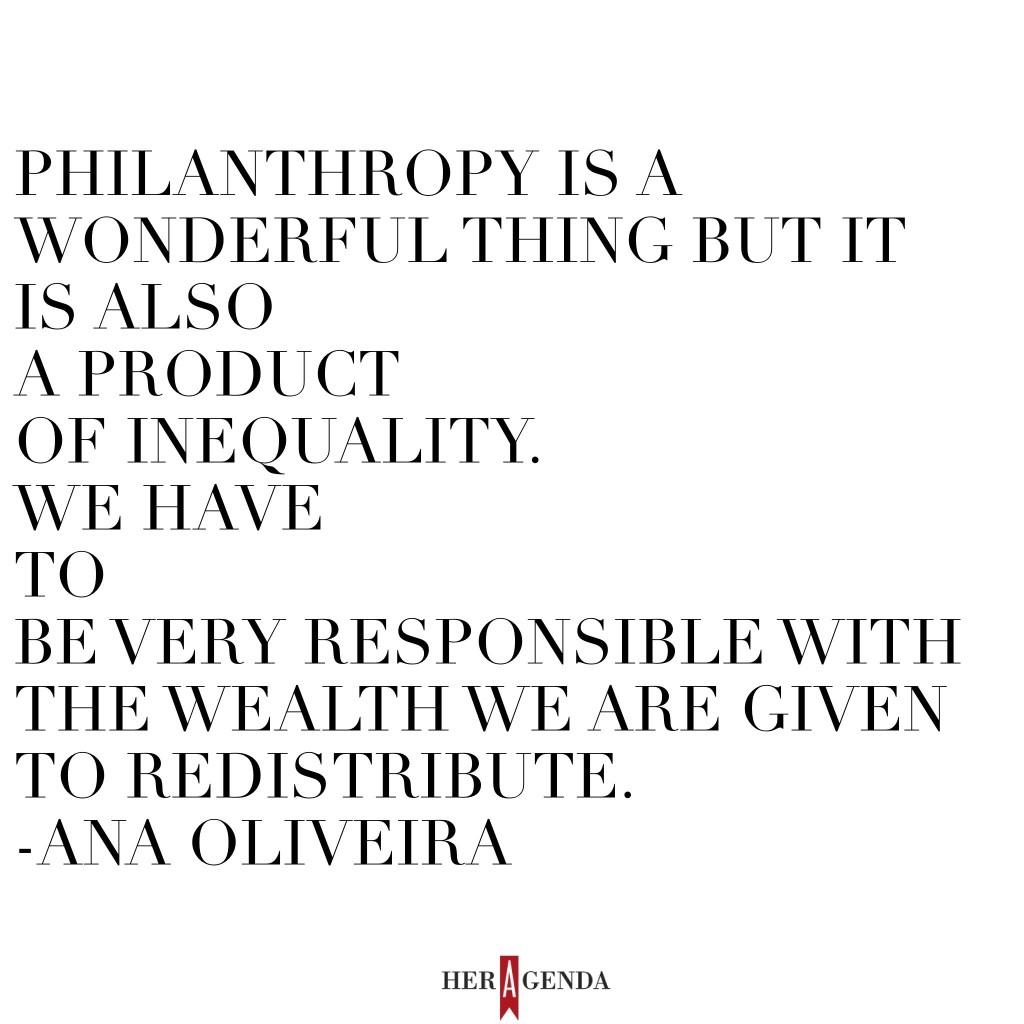 Article continues below advertisement
We looked at the data and found that there are achievement and lifespan gaps for girls of color in NYC. We worked with our board to see what we could do to address these issues. We know we can't resolve them but we can create new partnerships, recruit new philanthropists, elevate the voices of girls and women and construct a new narrative. We want girls and women of color to tap into their talents so that they can lead productive and fulfilling lives.
Her Agenda: What led you to focus on girls and women of color?
Ana Oliveira: The data led us there. Black and brown girls do worse than any other groups. They drop out of school. They're pushed out because of school discipline policies. They have low health indicators. They live in high poverty areas. They have the highest incarceration rates. They are exposed to and experience domestic violence, sexual assault, and police brutality. All of this was data driven.
Her Agenda: What roles do women and girls of color play in this work?
Ana Oliveira: They shape the narrative. They are at the table. They are our best problem solvers and partners in this effort. They are carrying the message forward.
Article continues below advertisement
Her Agenda: A recent study out of the Women's Philanthropy Institute at Indiana University confirmed previous findings that single women give more than single men. They also found that education matters less than they previously thought and that husbands' incomes matter more. What are your thoughts on these findings?
Ana Oliveira: Typically, women invest in the same organizations as their partners. Women are just now learning the power they have in philanthropy. We must invest in ourselves, our communities, and in other women. I suggest women identify what's most important to them and then invest in that. Philanthropy shapes the world and when women invest, we make an enormous difference.
Article continues below advertisement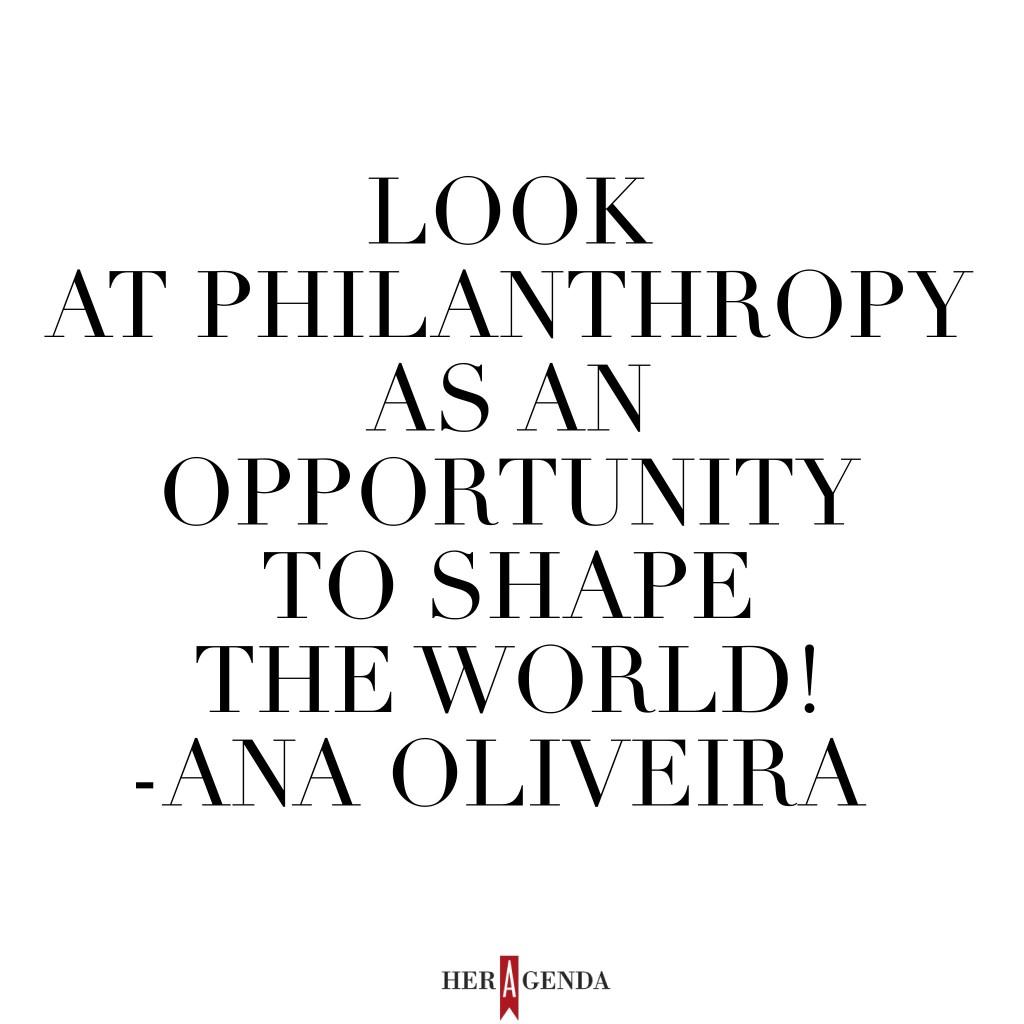 Her Agenda: Finally, what advice do you have for young women interested in this profession?
Ana Oliveira: Identify your passions and then identify organizations that do the work! Visit the organizations and if you have time, volunteer! Also, come to NYWF and check us out. We have a volunteer program for aspiring philanthropists. Through the program, you receive training, conduct site visits, and then provide recommendations to the board. Go experiment! Look at philanthropy as an opportunity to shape the world!