Roberta Annan is an impact investor, philanthropist, and a force to be reckoned with. A global business powerhouse, the Ghanaian-born Annan's personal mandate is to create business opportunities that improve lives. Through her consulting firm, Roberta Annan Consulting, Annan is working to create sustainable development throughout Africa and the Middle East with partners from across the world.
Starting her career with one of the world's most powerful organizations, the United Nations, Annan quickly learned the value of relationships and partnership. She has worked across sectors including aviation, entertainment, banking, oil & gas, and real estate, but has found her personal passion in the empowerment of women and in highlighting the culture and craftsmanship of African fashion designers as the founder of Frallain and the African Fashion Fund.
Her Agenda had the opportunity to chat with Roberta about her work and inspiration along with the successes, the challenges, and the practical advice she has for every woman looking to design and manage her own life and career. Grab a pen and paper, you'll want to take notes!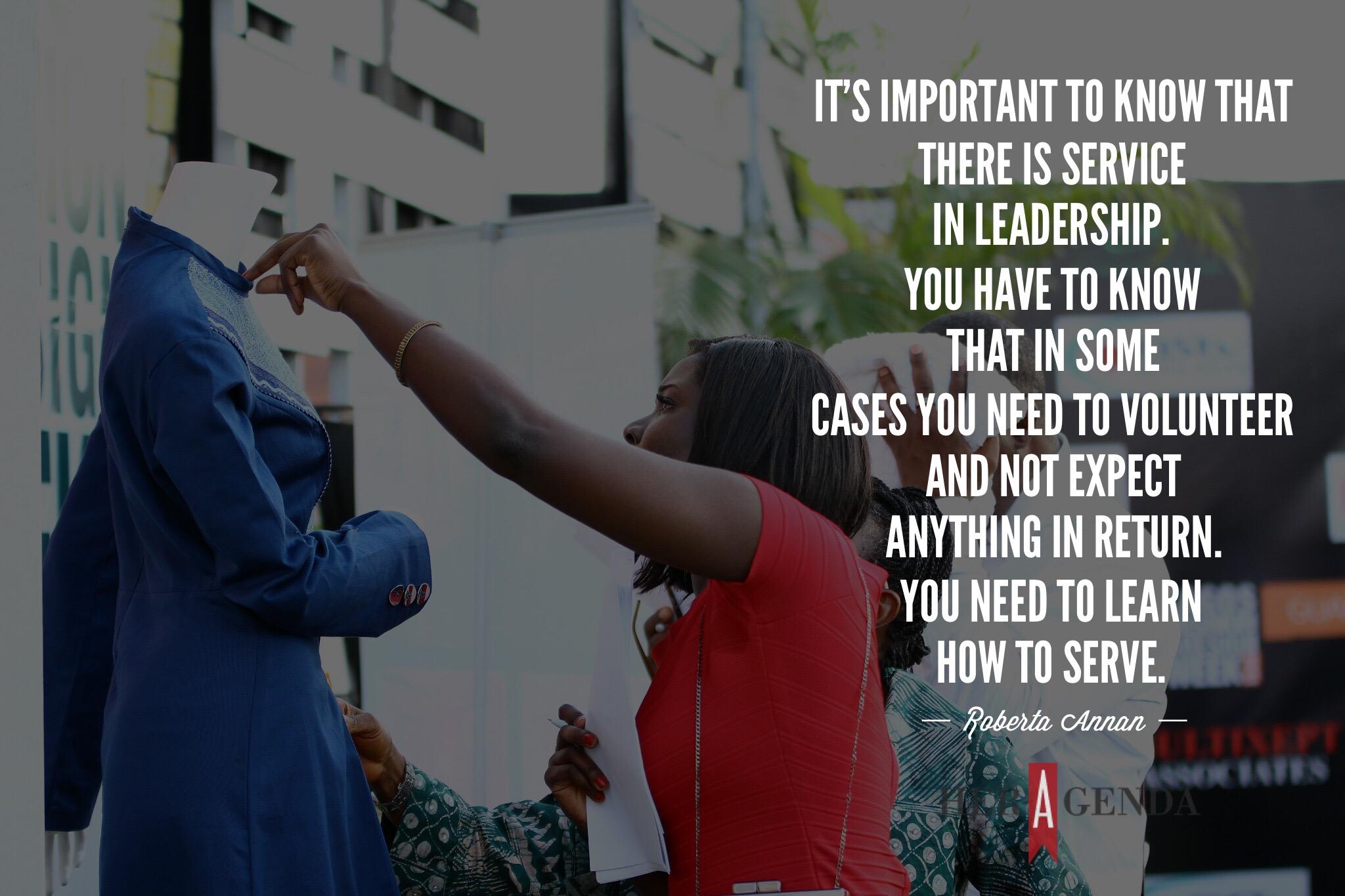 Article continues below advertisement
Her Agenda: How do you describe your work, and where did you begin your career?
Roberta Annan: I am an impact investor dealing in global business development and I am also a philanthropist.
I started my career at the UN in resource mobilization; raising money for UN projects. I worked on many different projects from climate change to women's empowerment. I did a lot of work with developing countries, specifically with a focus on Africa. I'm originally from Ghana and I've always had a deep passion for promoting economic development on the continent.
I left the UN in 2012. My last position was in business development for the media platform South-South News. Every year I would host the South-South Awards; it's been called the Grammy's of the UN. We would have about 20 Head's of State from different African countries attending. That's where I began to build strong connections on the continent.
I left with my network and started my own consulting firm, Roberta Annan Consulting. We play the role of the middleman in bringing investors to projects in Africa.
Article continues below advertisement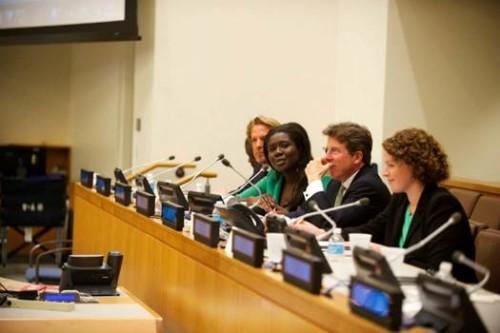 Her Agenda: You've focused in on the intersection between fashion and development, can you tell me about your work there?
Roberta Annan: While at the UN, I served as the Africa chair for the UN Fashion for Development committee. There, I really developed a deep connection to fashion, luxury, and what's happening on the continent. African designers don't always get a place within the global fashion industry. There can be many hurdles, so I launched Frallain and the African Fashion Fund to address some of these challenges and invest to in local talent. We are trying to promote the global footprint of African luxury brands. We are also helping designers to gain exposure in large markets such as New York, London, and Paris.
Her Agenda: What is your vision for your work with your agency?
Article continues below advertisement
Roberta Annan: I want to build my firm into a platform that is not only brokering relationships but investing private equity in Africa. We (RAC) are really looking at socially responsible investing and identifying the triple bottom line. We have to think about how we are going to improve livelihoods. I want to develop a social impact fund that is unique, and with a proper metric system to track impact.
I'm also looking for ways to support women. It can be difficult for women entrepreneurs to make it. I want to provide them with the tools needed so that they can build their businesses and likewise so that the economy can be empowered.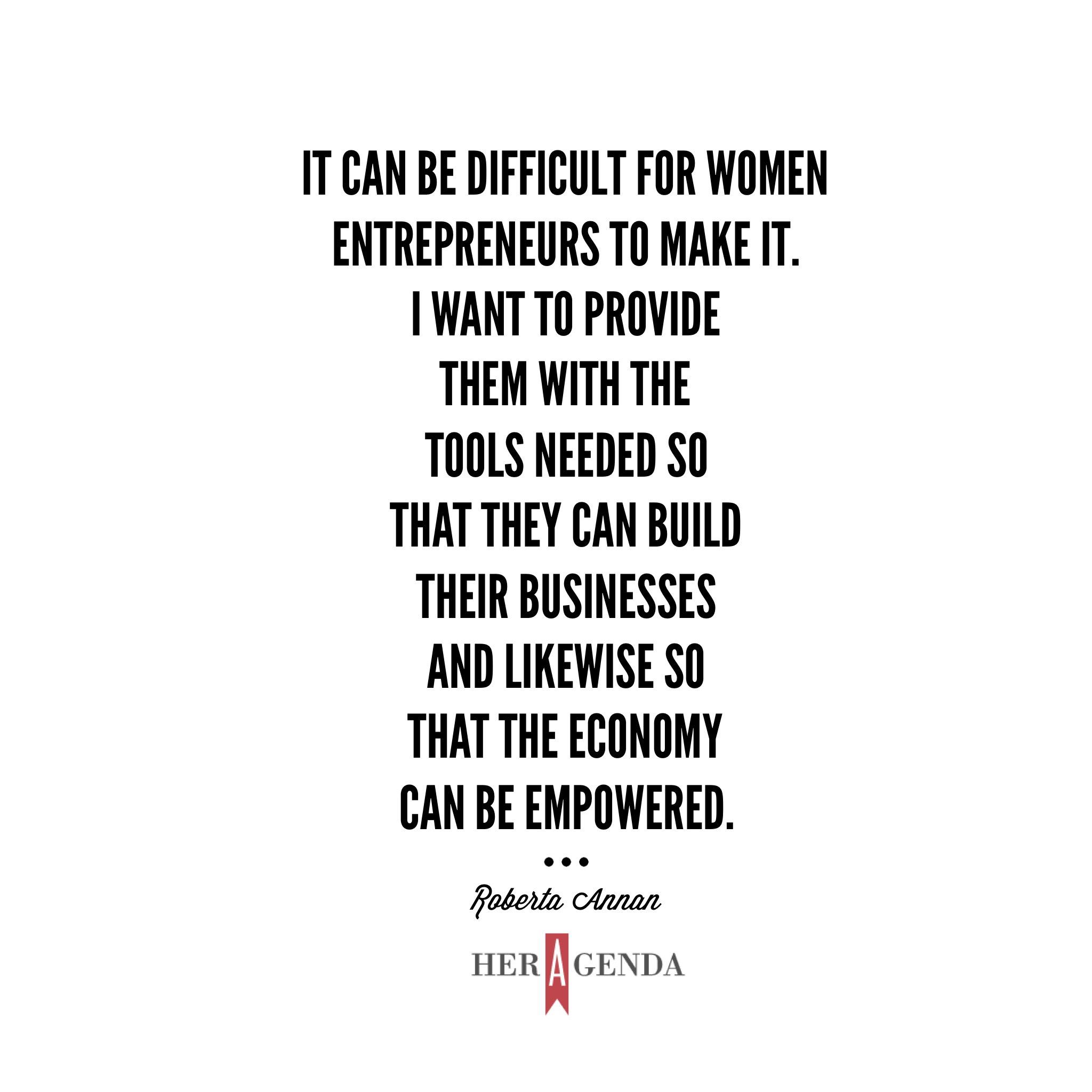 Article continues below advertisement
Her Agenda: When did you decide that this is the path you wanted to pursue?
Roberta Annan: My mother was my first mentor. She held powerful positions in government but she also worked for women's empowerment. I saw the impact that her work made in the lives of children and women in Ghana. I've always admired her.
I've also always wanted to be number one and I've always wanted to engage with different people. I saw that I had an opportunity to make a difference. I don't want to call it a calling, but it is (laughs).
Her Agenda: When did you feel the inspiration to step out and start your business?
Roberta Annan: I've always had an entrepreneurial drive. Even at the UN, I always had creative ideas, but they weren't always approved. I knew I had to get out there to make a real difference. I've always understood that policies have to be made at the top level, but who is going to implement these policies? You have to be on the ground to make a real difference.
I was also advised by a mentor, a former Head of State of Nigeria, to look into becoming an entrepreneur. He thought I had the drive. So, one, having the right mentors and two, having the desire to make a difference.
Article continues below advertisement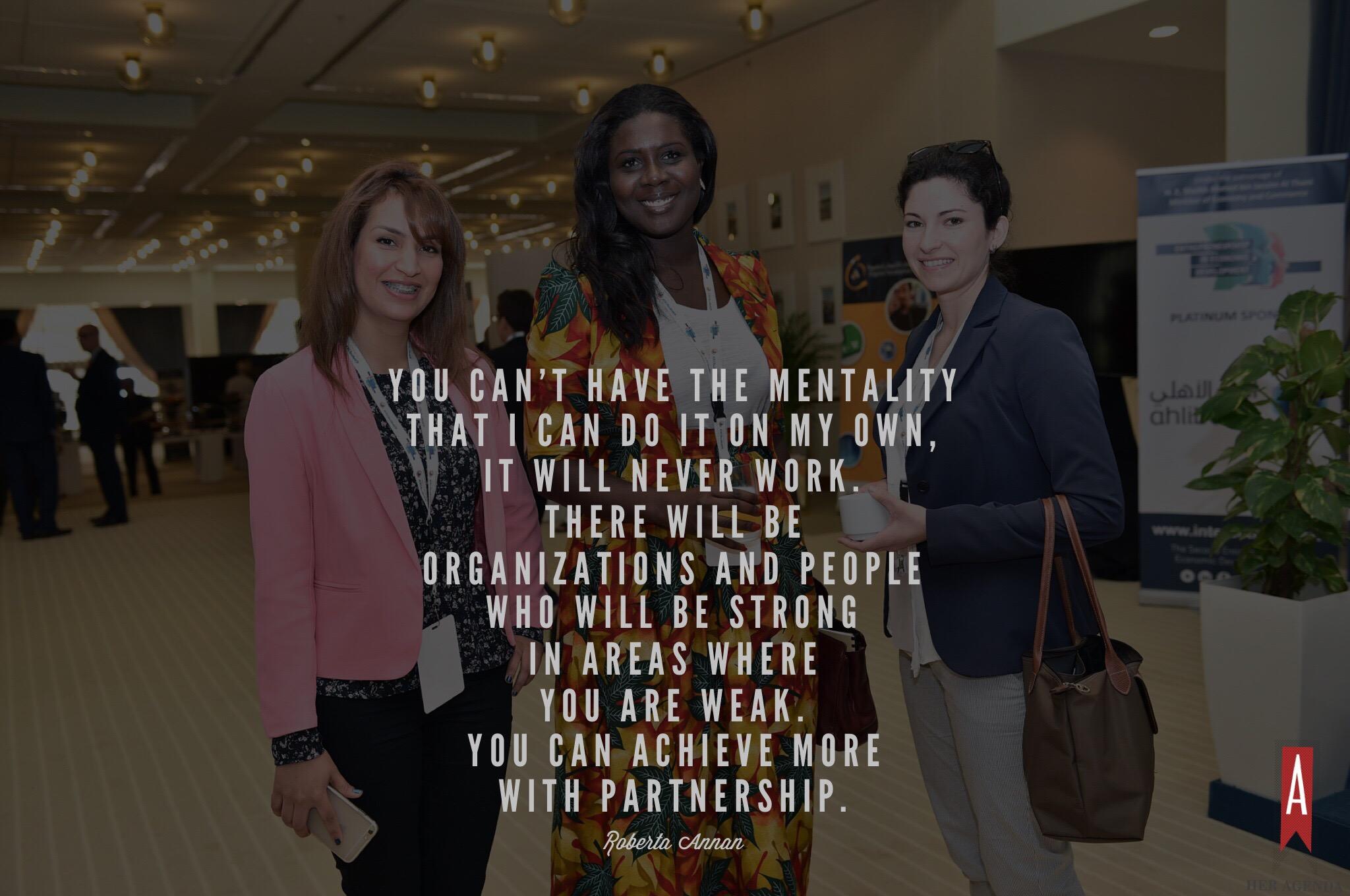 Her Agenda: You've zeroed in on partnership as the key to your work and development, why is that?
Roberta Annan: Not just partnership, but strategic and sustainable partnership. You can't have the mentality that "I can do it on my own," it will never work. There will be organizations and people who will be strong in areas where you are weak. You can achieve more with partnership. In my latest venture working between London and the Middle East, it's really important to me. You have to work with someone who has done business in a particular market; you need to local find partners, local knowledge. Without that, it's difficult to survive.
Article continues below advertisement
We also need to look at partnership between government, private sector, and civil society; all stakeholders. You can make rules and regulations that affect the private sector without involving them. It just doesn't work. So in every area, strategic and sustainable partnerships are very important to be successful in business.
Her Agenda: What is your personal motto?
Roberta Annan: Integrity. A dear friend gave me the advice – All you have is your name, so you need to leave a clean slate wherever you go. My business model for RAC is all about relationships and relationship management. I want to leave people with the feeling that they want to work with me again. Referrals grew my business. It's all based on referrals and integrity, these have become my guiding values.
Also, it's important to know that there is service in leadership. You have to know that in some cases you need to volunteer and not expect anything in return. You need to learn how to serve. Being a leader doesn't mean you're making all the decisions. In serving, you build trust and credibility. Then when you are rewarded financially, it's even bigger than what you could imagine.
Article continues below advertisement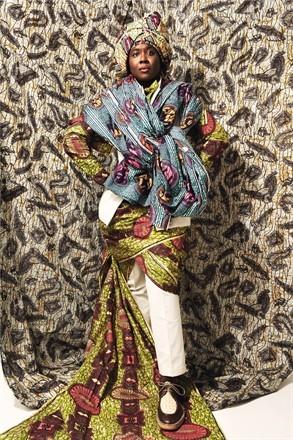 Her Agenda: How do you go about building authentic relationships and a viable network around those relationships?
Roberta Annan: One, intuition. I always knew the people that I needed to build relationships with, so I would spend my time and energy trying to get to know the right people. It's something you can learn.
And two, being a strategist. It's not just about you taking from a person, it's about giving. But it's also important to have a strategy for how that person could be helpful to you in the future.
All of the relationships you build should be meaningful and mutually beneficial.
Her Agenda: What's challenging about your work or a challenge that you have faced?
Article continues below advertisement
Roberta Annan: I'm an African woman. Being in the area of finance, private equity, and investing can be difficult for women. I've faced a lot of challenges, especially in Africa and the Middle East where many of the major decisions are made by men. It's never a level playing field, you need to be aware of that. You have to know when to be firm, and remember why you are at the table.
You also have to know when to step back a little and ask for support. If you manage this, you will be successful.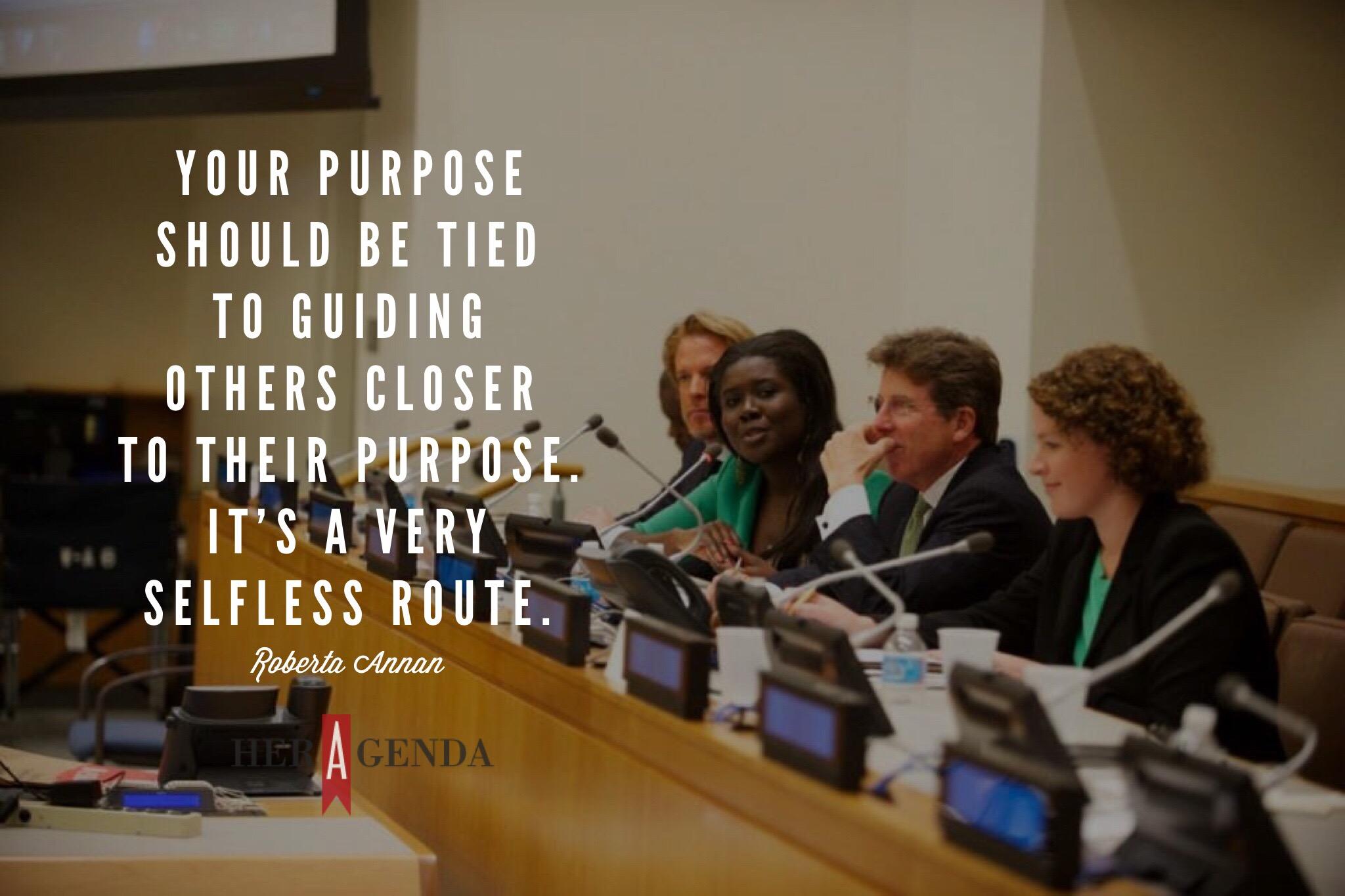 Article continues below advertisement
Her Agenda: The spotlight is shining on Africa right now. There are different narratives popping up that show the reality of how exciting culture is on the continent. What have you seen that you're excited about?
Roberta Annan: In West Africa, you see there is a rise in the middle class. It's cultural but modern, and it's beautiful to see. There is fashion, lifestyle, travel, and food. Because I left at 14, I've really seen the difference. People are taking holidays in other African countries, we are developing a deeper appreciation for what's on the continent. In the past you would see African's leaving, going to London or Paris to shop, but now, luxury brands are opening stores in Lagos and other major cities.
As Africans we need to retain our culture and heritage, we can't lose that. It is unique, it is rare. We need to recognize the value that we bring to the table. People see the opportunities we have to offer. We need to have better leverage when it comes to making decisions on who we want to partner with. This is our time!
Her Agenda: How do you define success?
Roberta Annan: Success is when you know your purpose in life and when you are working towards achieving it. And as you work towards that goal, you also improve the lives of others. Your purpose should be tied to guiding others closer to their purpose. It's a very selfless route.
Article continues below advertisement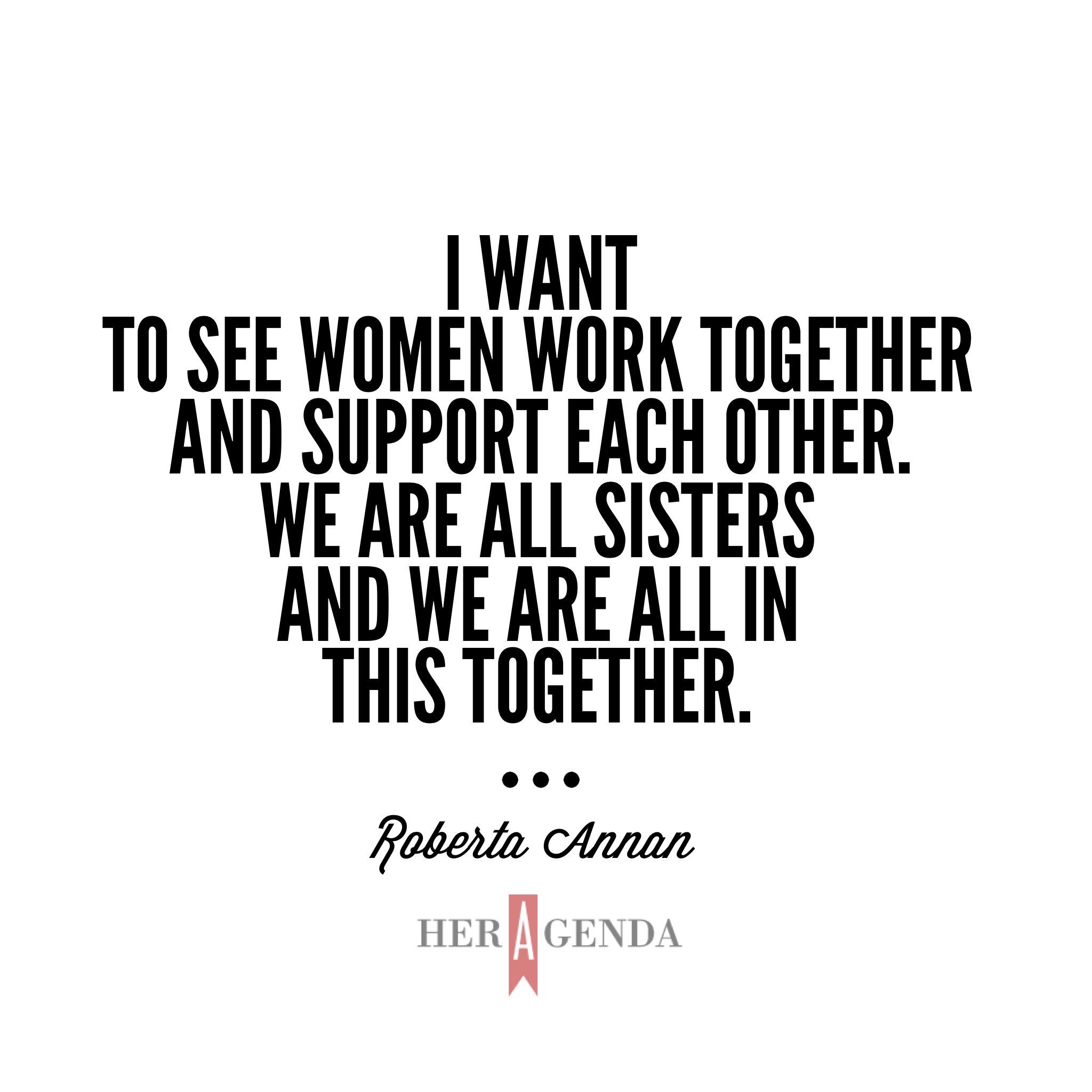 Her Agenda: What's your big ask for all of the readers of this interview?
Roberta Annan: I want to see women work together and support each other. We are all sisters and we are all in this together.