Saran Kaba Jones did what most people would not do. She quit her nine-to-five job to start and run a non-profit without pay. When she found herself working two jobs, Saran put in her two weeks notice to follow her dream of helping her native country of Liberia and answer what she said was her "calling" with FACE Africa.
She had no idea FACE Africa would be the success that it is today. With celebrity supporters like the Whitney Port, Dikembe Mutombo, and generous donors, Saran has been able to complete over ten hand-dug wells, hand pumps, and communal latrines in Liberia that have benefit hundreds of people in Liberia.
Saran isn't just about her own organization. You can catch her supporting numerous nonprofit organizations and read about her everywhere from Forbes.com to The Huffington Post. She's doing anything and everything to spread the message of her organization and fulfill the mission of providing clean water to rural communities in Liberia– a place where a majority of the population lack access to clean drinking water and adequate sanitation facilities.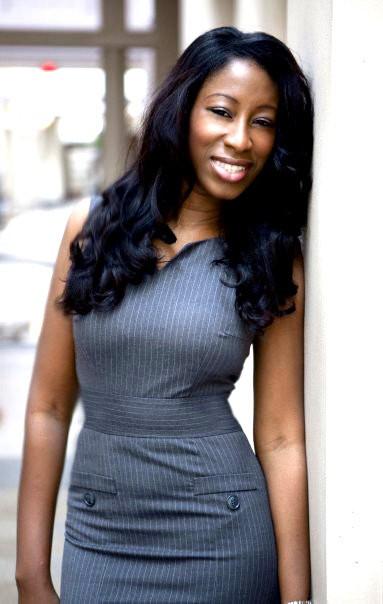 Article continues below advertisement
HerAgenda: How has the role of women changed over the years in Africa?
Saran Kaba Jones: Liberia is a perfect example of how the roles of women have changed. Look at our leader, Ellen Johnson Sirleaf. She's an amazing role model and leader for young girls and women in Liberia and all across Africa and around the world. Many Western countries have not even elected a female head of state yet so Liberia is a prime example of the changing roles of women in Africa. But let's be honest, while the roles of women have changed for the better overtime, there are definitely still cultural stereotypes that persist, but I think even those are starting to disappear when you see people like Ellen Johnson Sirleaf, Alima Sally and the new head of the Africa Union in such high level positions. I think those types of examples that young girls have to look up to will set the stage for what's to come in the future for the roles of women.
Article continues below advertisement
HerAgenda: You left your position working for the private equity arm of the Singapore Government's Economic Development Board in 2010, tell me more about that.
Saran Kaba Jones: It was a tough decision. I look back and ask myself how and why did I make that decision (laughs). Running your own organization or company or starting anything from scratch without funding is extremely hard.
Starting it is actually the easy part, but how do you grow it? How do you maintain that growth momentum, while also staying focused and true to your mission. That has been one of my biggest challenges. Growing the organization to the point where I no longer have to be 100% involved and it can sustain itself. Leaving a good-paying job in the private sector and going months without having a steady source of income was a tough decision. I have no regrets because this is something that I'm very passionate about and I see the impact the work has on the lives of people in Liberia. In that regards, I have no regrets, but it's been a difficult and challenging ride.
Article continues below advertisement
The way I've been able to deal with that is having an incredible support system through my husband, friends and supporters who have all been there from the beginning. There have been many times when I questioned myself and my ability to do a successful job running FACE Africa but everyone has been so great at pushing me and encouraging me to continue. I think having that support system, having people around you who can motivate you and push you with what you initially started out to do is very critical.
Article continues below advertisement
HA: What was that moment for you when you decided to put in your two weeks notice and focus solely on FACE Africa?
SKJ: FACE Africa was just a project I started to give back-to sponsor kids with education. When I went back to visit that is when I saw that there were more pressing issues that needed to be tackled like access to safe water. Not having clean drinking water was something that stuck out to me because it's such a necessity. Water is life; children cannot attend school if they are sick from dirty water, and adults suffering from water-borne illnesses overwhelm hospitals and cannot go to work. Hours spent looking for and collecting clean water mean hours not spent adding to a family's economic well-being.
After traveling to Liberia a few times to complete projects in rural areas, FACE Africa started to grow and support started coming from everywhere. We did a few high profile events to gain some visibility and attract more supporters and it worked. But once people start to support your organization and money starts coming in, you have to be accountable and let donors know where their money is going. It became almost like a second job. I was taking time off work to travel to Liberia to work on projects and eventually ran out of vacation days. That's when I had to make a decision to step down from job and focus on the organization.
Article continues below advertisement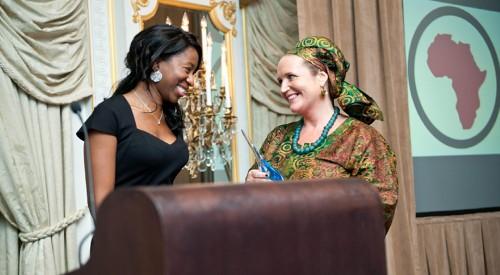 HA: How do you overcome doubts?
SKJ: I'm a firm believer in that if you set a goal and work hard enough you can achieve that goal. People will always doubt you and undermine you, but if your heart is in the right place, you will succeed. You just have to do whatever is important to you in your life, even if it means sometimes you are scared and standing alone. And more importantly, surround yourself with people who see the greatness within you, even when you don't see it yourself.
HA: What's a day like for you now as the CEO of FACE Africa?
Article continues below advertisement
SKJ: When I wake up, I'm replying to emails, connecting with people I've met in the nonprofit world, identifying sources of funding, and communication with my Program Coordinator in Liberia among other things. I also travel quite bit, and I speak at different events raising awareness and profile for the work I'm doing. In short, I spend a lot of time working on development items to increase visibility and organizational awareness and ultimately funding.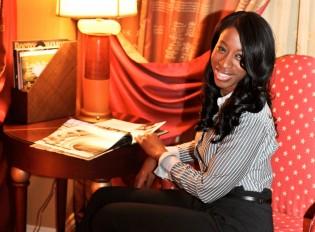 Article continues below advertisement
HA: What is on your agenda for now and 2013?
SKJ: Right now I want to continue to work on FACE Africa and grow it into a sustainable organization. We have a new initiative coming up which aims to provide clean water coverage to the entire county of River Cess, one of the poorest and least developed counties in Liberia. The initiative known as 'CbC' or 'County by County' Commitment will seek to construct 250 wells and hand-pumps in Rivercess County by will provide complete water coverage to over 60,000 residents. This will begin in early 2013. I'm also looking to scale down my role at FACE Africa and focus on starting a family.
HA: Do you have a motto you live by?
SKJ: I have so many! But one is dream so big that your dreams scare you but also be realistic about how you achieve those dreams. If you set your mind to something, do everything in your power to accomplish those goals. Another favorite is from Maya Angelou "Love life. Engage in it. Give it all you've got. Love it with a passion because life truly does give back, many times over, what you put into it."
HA: What is a big challenge women face obtaining leadership roles?
SKJ: Not having access to other women leaders and mentors. I think it's important for women, especially young women to have great mentors who can groom and help them accelerate to leadership roles. We need to work hard to foster a better sense of sisterhood to motivate, support and celebrate each other.