When Tia Williams began blogging in April of 2005, she had no idea that her fashionable musings would catapult her into beauty blogging superstardom. The blog entitled, "Shake Your Beauty" not only helped revolutionize her career but went on to become listed as Women's Wear Daily's Top Ten Beauty Blogs of 2008, as well as About.com's top 20 of 2008. However, even back than, Tia was no stranger to beauty industry success.
In 1997, after graduating from University of Virginia, Tia Amtrak'ed it to New York City and landed a position at YM as Beauty Assistant. Soon enough she was working for companies like Elle, Glamour, Lucky and Teen People. In 2004 she penned her first novel, The Accidental Diva which received accolades from outlets including Allure, Today's Black Woman, Publisher's Weekly, The New York Times, and The New York Daily News.
Since then, Tia has gone on to work for Cosmo Radio's morning show, In Touch Weekly and Essence Magazine. These days, Tia is Copy Director at the global hair care brand, Bumble and Bumble, and just debuted her fourth novel, The Perfect Find.
Read our interview with Tia for more insight from her life and career.
Her Agenda: Tell us a little about how you got your start? Did you always know you wanted to work in beauty?
Tia Williams: I was always a beauty junkie. Like, from the womb. I was the girl at the slumber parties, giving everybody makeovers from the makeup sample cards you used to get from magazines. I used to hoard my mom and grandmother's makeup products. I just loved glamour, in a really intense way. And from the time I could read, I was a writer. It was the way I made sense of the world. By junior high, I'd decided I was going to be a novelist – hopefully in the big, juicy, glamorous vein of Jackie Collins and Judith Krantz! But I also wanted to be a magazine beauty editor, spinning my two great loves – beauty and writing – into a career. It's been such a dream to be able to do both.
Article continues below advertisement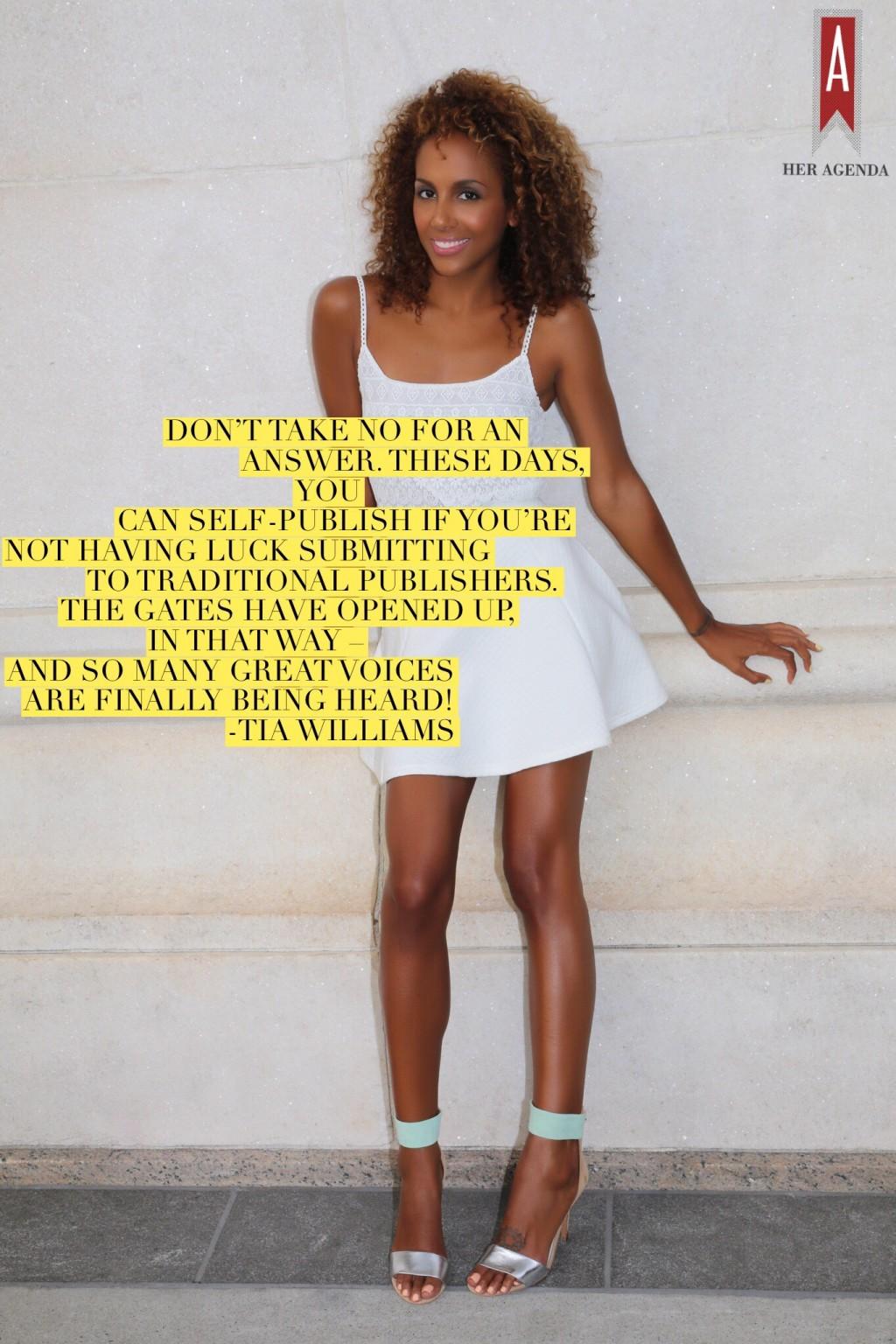 Her Agenda: What was your first "big gig" and how did that shape your perception of the role you'd play in the beauty industry?
Tia Williams: My first job was at YM magazine (remember YM?) as beauty assistant. I was instantly hooked. I couldn't believe I was being paid (poorly, mind you – this was 1998, editorial assistants made $19K a year) to go to beauty events, try out new makeup, skincare, and haircare products, travel around the world on photo shoots, and write gushy essays on, like, Britney Spears' and Aaliyah's skincare regimens. I went on to climb up the mastheads at Elle, Glamour, Lucky, Teen People, and Essence.com, and the beauty thing never got old to me. After all these years, I still get giddy when I see a new Urban Decay Naked palette, or when I sharpen my Nars Dragon Girl red lip pencil, and it's all shiny and saucy and new.
Article continues below advertisement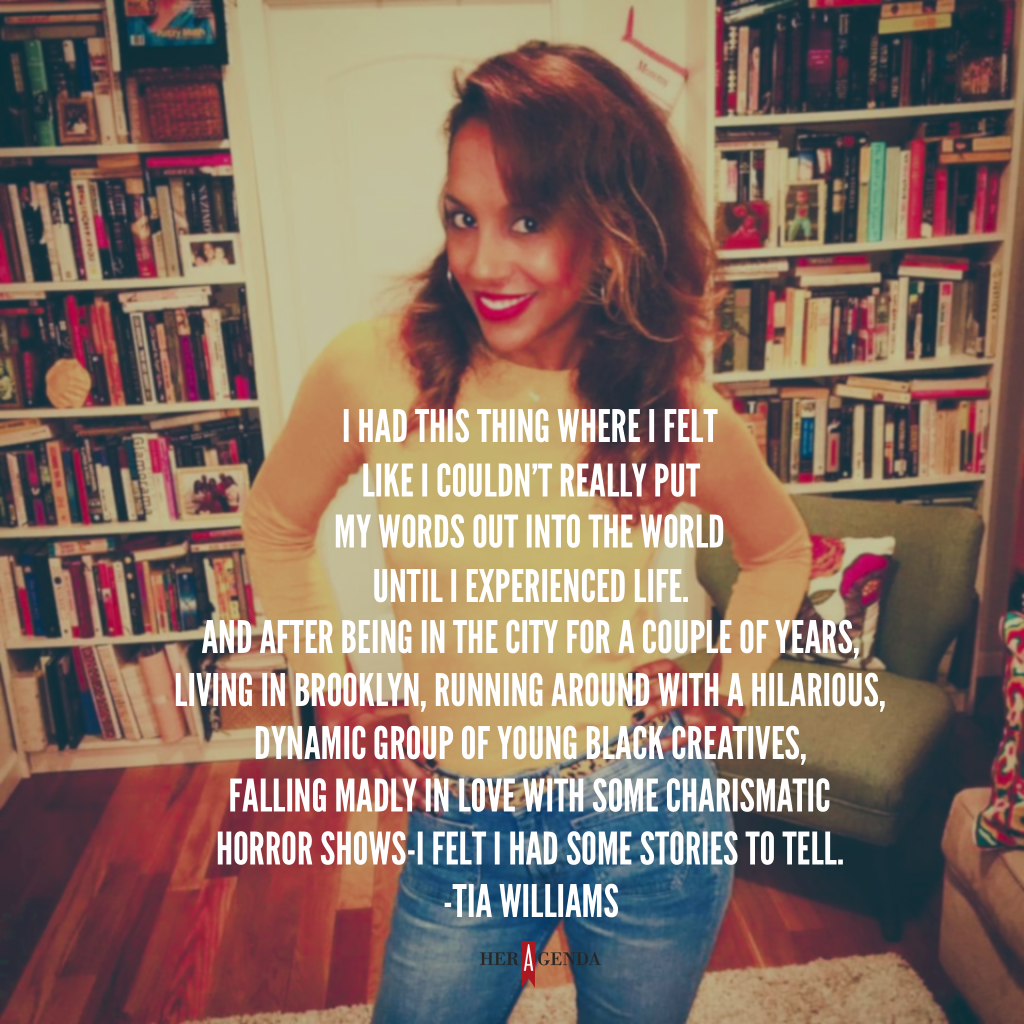 Her Agenda: Since you had experience writing for so many taste-making brands, was it easy to transition to an author?
Tia Williams: The funny thing is, I didn't think of it as a true transition, because I've always written fiction. I just hadn't published anything until my mid-twenties, when my first novel, The Accidental Diva, debuted. I had this thing where, I felt like I couldn't really put my words out into the world until I'd really experienced life. And after being in the city for a couple of years – living in Brooklyn, running around with a hilarious, dynamic group of young black creatives, falling madly in love with some charismatic horror shows – I felt like I had some stories to tell.
Article continues below advertisement
Her Agenda: Whether it's blogging, writing an article or penning a novel, do you have a preferred method of expressing yourself when it comes to writing?
Tia Williams: I think, for me, it'll always be writing fiction. I love that you can take your own personal tragedies, your disappointments, hot messes, heartbreaks, and silly missteps, and elevate them – making them funny, epic, inspirational. Everyone has moments you wish you could do over. Relationships you wish hadn't ended. One-liners you wished you'd dropped in conversation (that you thought of later, after the fact, on the train ride home). I love taking those moments, remixing them, and turning them into fictional gold. It's a chance to make life look exactly the way you want it to look. I can't think of anything more thrilling.
Her Agenda: Your new novel, The Perfect Find, what was the inspiration?
Tia Williams: I was going through a tough moment when I wrote it. I had the life I always thought I wanted – the career, the house, the marriage, all of it – and then, in my late thirties, I got divorced, and laid off, and very sick (for a very long time). I invented Jenna Jones so I could live vicariously through her fight to reinvent herself and come back, stronger than ever. In the book, she's a 40-year-old former fashion editor superstar, who loses it all, and then finds herself a clueless rookie at on online fashion zine (she's a magazine person, digital stuff makes no sense to her — she never taken a selfie or hashtagged a day in her life). Plus, she's working for her evil rival from the '90s – and somehow gets entangled in a wildly lusty, very secret romance with a co-worker half her age. It was so fun creating all these insane roadblocks for Jenna, and figuring out how she was going to handle it all!
Article continues below advertisement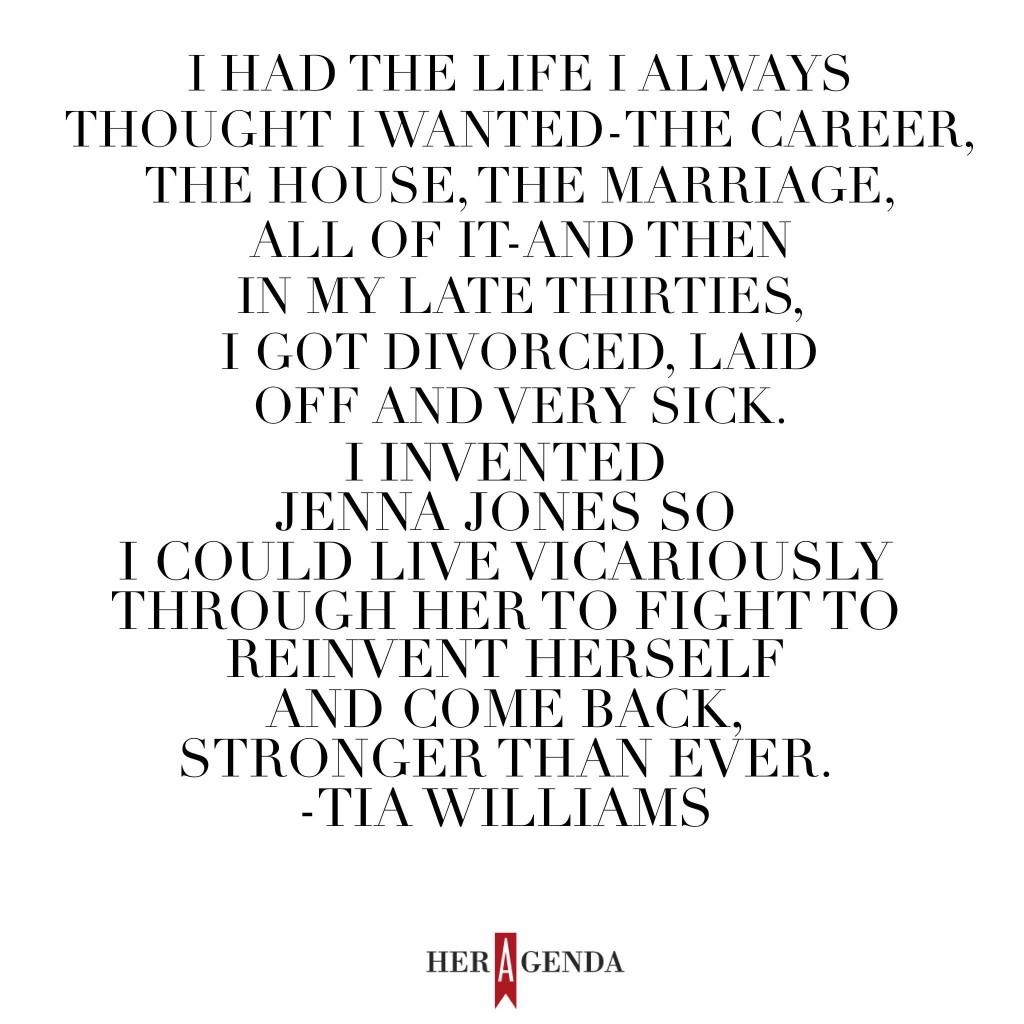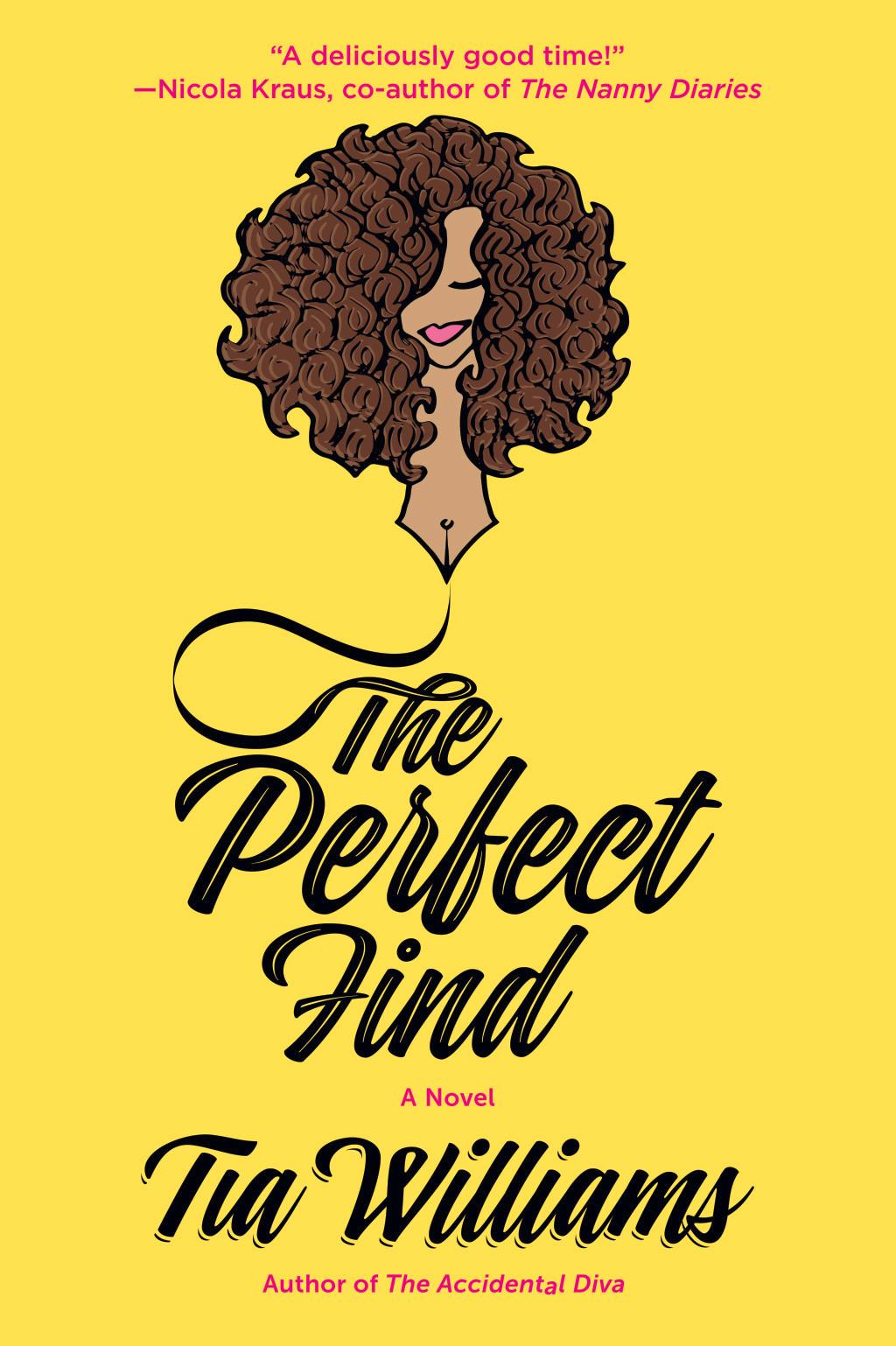 Article continues below advertisement
Her Agenda: What are some things you'd like our readers to take away from "The Perfect Find?"
Tia Williams: I think the takeaway is that, sometimes things fall apart so they can come together and create something better. And also, our soulmates don't always come in the package we're expecting! Go for it, anyway.
Her Agenda: Do you have a personal mantra (or motto), if so what is it
Tia Williams: I'm an Elizabeth Taylor stan, and I love this quote of hers: "Pour yourself a drink, put on some lipstick, and pull yourself together."
Article continues below advertisement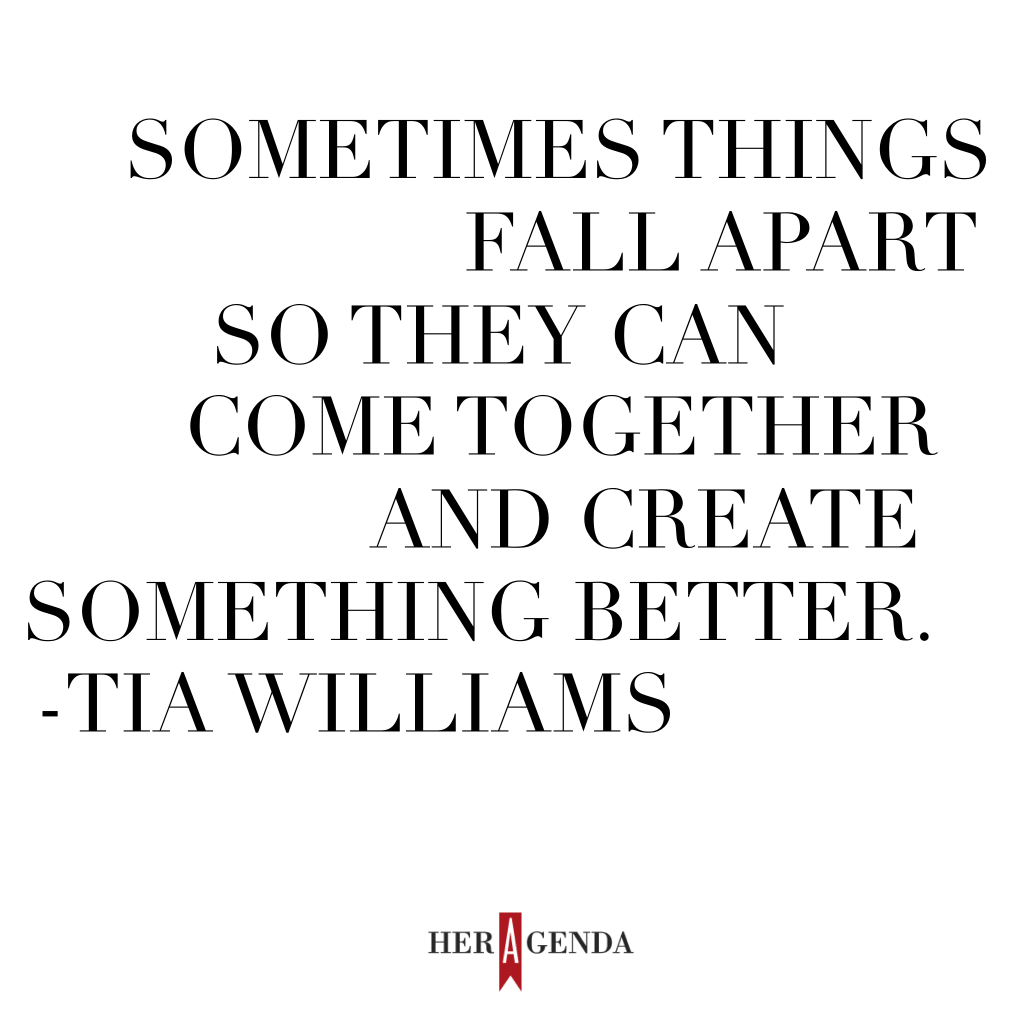 Her Agenda: Is there any advice you would give someone hoping to follow in your footsteps?
Tia Williams: If you want to be a novelist, be a novelist. Learn the craft. Take classes. Read everything, all the time, whatever's in front of you — even the back of cereal boxes. Study language. Memorize the ways in which your favorite authors tackle storytelling. And write, constantly. All day long, in my head, I'm rewriting scenes that happened to me during the day! Always be lusting for words. And don't take no for an answer. These days, you can self-publish if you're not having luck submitting to traditional publishers. The gates have opened up, in that way – and so many great voices are finally being heard!