When asked what personal mantra has helped her get this far, Tori Nichel replies "I remind myself every day I have one of the best creative jobs in the world, and to have fun with it. It's a blessing that I get paid for what I do." That kind of affirmation is what helps her keep things light.
And with a jam-packed life like hers there's no wonder she likes to keep things light when she can. Since graduating from Michigan State in 1998 Tori Nichel has worked for the likes of Dana Buchman, Kenneth Cole, and Tibi. Since leaving her position as Design Director of Contemporary Women's Brands at Kmart, she's launched her own fashion line. Most recently Tori Nichel participated as a contestant on NBC's reality hit, Fashion Star where she competed against other talented designers for a chance to win a capsule collection worth $6 million at Saks Fifth Avenue, Macy's or Express. With a jam packed resume and a new spotlight on her after her moment on a reality TV program it seems Tori Nichel is not the type to ever take a break. But she did take a brief moment to speak with us about everything from inspiration and family, to social media and brand building.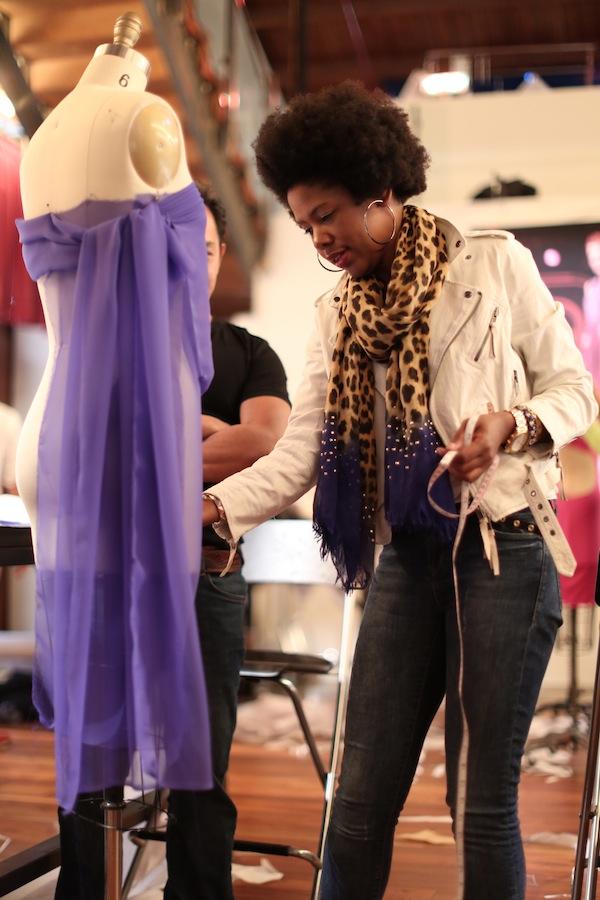 Article continues below advertisement
Her Agenda: Dana Buchman, Kenneth Cole, and Tibi make for a very impressive resume! These are three very different brands, what specific knowledge and experiences did you get from working with each of them?
Tori Nichel: Working with Dana Buchman was an interesting experience, I did all of the fabric development. Dana only used European fabric and I got to be very hands on in the sample room. It set the bar high for me. I got the exposure I needed and it enabled me to grow really fast at Kenneth Cole. The solid foundation I received being so hands on allowed me to be a little bit more independent. When I started at Kenneth Cole they were just branching into women's sportswear. At that point I knew I eventually wanted my own line so I asked for opportunities to shadow different departments to get an in depth look into how a brand was fully executed. After working at those two places I took a step back and tried to analyze what I really needed, and then it occurred to me that it would be beneficial to work at a smaller company that didn't have a corporate machine behind it. That's when the Tibi opportunity cropped up. It was small, there were only fifteen people there. They were in the process of rebranding and really pushing for Tibi to become a major player in the contemporary market. It was a very entrepreneurial, think outside the box atmosphere. [So] being a head designer for their first six of seven fashion shows was a fantastic experience.
Article continues below advertisement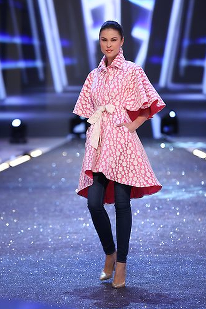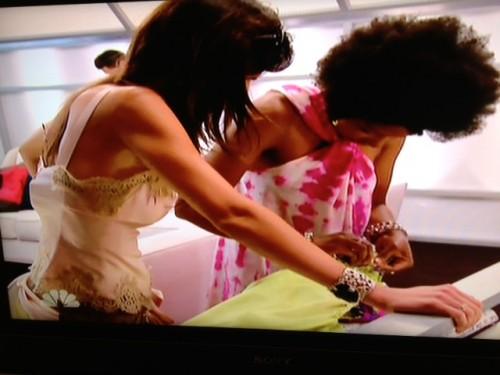 Article continues below advertisement
Her Agenda: It seems as though you went for opportunities with companies that were in the process of transition or growth, is that something you would recommend to young women seeking experience in the industry?
Tori Nichel: I think so, I definitely think we have to be open, especially if you want to be a leader or an executive in a creative field. You definitely have to, at some point in your career demonstrate that you're not afraid to push the envelope or switch things up a bit. Without being all over the map, you want to be able to show that you have a diverse range. That applies to every industry. Range and depth in a young woman is crucial. You may start working for a company you think is very steady and then they start shifting, and you want to be able to show fluidity and flexibility. Always be able to execute in those situations.
HA: It must take a lot of confidence to survive in the fashion industry, how did you cultivate your sense of worth?
Article continues below advertisement
TN: I have the most amazing support system, it really starts with my family. My feet are so firmly planted on the ground because of my upbringing and the unconditional support I've received from them. When you do fail, you know you have people to help pick you up. Knowing that I have that rock and foundation makes everything easier. I also have a great network of friends. In the end, I absolutely have to stay true to myself, which helps me stay true to my brand. And being on a show like Fashion Star in the age of social media, when anybody can critique you at any given time you have to have thick skin.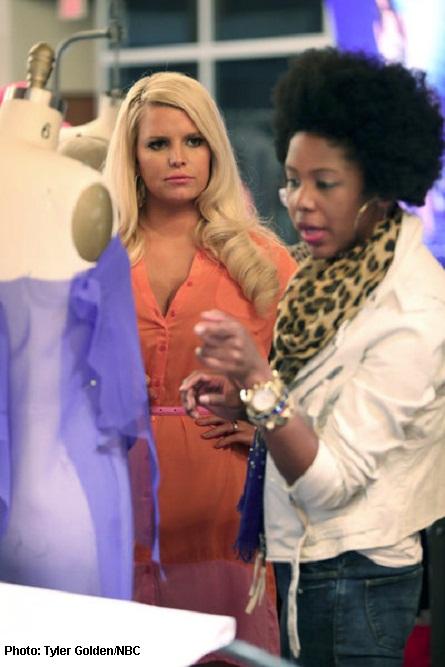 Article continues below advertisement
HA: What particular guidance do you have for young millennials trying to build their brand in such a fast paced, social media rich world?
TN: I think one of the main things about building a brand is owning who you are. There's so much out there and so much access to it. You want to see who your competition is, but you don't want to get obsessed, because once that happens, you run the risk of watering down or diluting who you are and your brand. You have to be aware and have a pulse on what your industry is and where its going, but not let it completely distract you from your point of view. Also, having a distinct point of view and showing consistency with that is very important. I'd also say to always make sure to keep the personal side personal, especially in this day in age, unless it contributes to that point of view try not to have everything entangled. Protect a little bit of you. I firmly believe that everyone has his or her timing. If you're delivering great content day after day, your time will always come.
Article continues below advertisement
HA: You obviously sport the most enviable tresses; do you have any natural hair tips?
TN: I'm always curious about new products, but really moisturizing is key. I moisturize at night and two strand twist. I love Olive Oil Root Stimulator lotion and it's one sixteenth of the price of the typical natural hair product.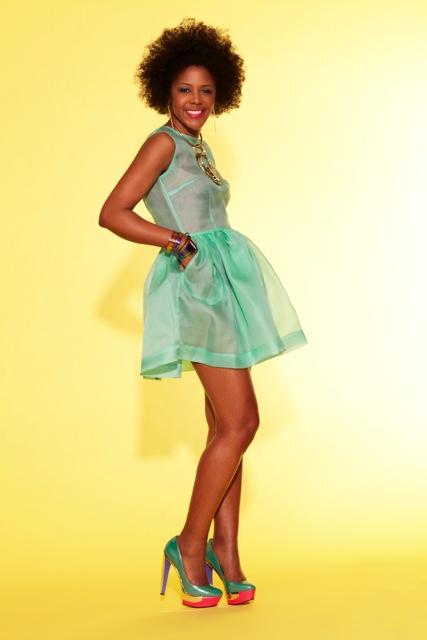 Article continues below advertisement
HA: So your final appearance on Fashion Star was this past Friday, what's next for you Tori Nichel?
TN: I really want to get out there that Tori Nichel is the go-to for dresses, so I'll be pushing my line in that direction. But what you'll also find from Tori Nichel in the future is a cartoon I've been working on for the last five years, so people get to see the versatility in my creativity. I've always loved writing, and always had a story to tell, so I'm really excited about focusing on that project. I feel like I'd be doing the younger generation a disservice if I didn't make it happen. I call it "fashion fantasy," and it's definitely a kind of reflection of my life. I also think it's something that wouldn't distract from the re-launch of the Tori Nichel brand and would be very complimentary to the whole vision.
Article continues below advertisement