Yael Cohen makes her mission clear: to educate and engage the youth about cancer, and how to prevent it. Just like the name of the organization, Cohen doesn't hold anything back when it comes to executing her mission. She travels across the country speaking to people of all ages about how most forms of cancer (90%) can be prevented if caught in stage one. Could you imagine a world where most cancer is stopped in its tracks, leaving hundreds of thousands of people to continue living healthy lives? Yael can, and it's what keeps her and her team motivated every day.
It all started with a simple desire to support her mother, who is now a cancer survivor. She never thought it would turn into a charity that could help other people. From social media campaigns to brand co-sponsorship and a website full of resources, Fuck Cancer offers an array of services to help educate generation Y about how to detect the early stages of cancer, and how to engage in conversation with their loved ones about the deadly disease.
Read our interview below to learn more about how she runs her business, the community she serves, and what keeps her motivated every day.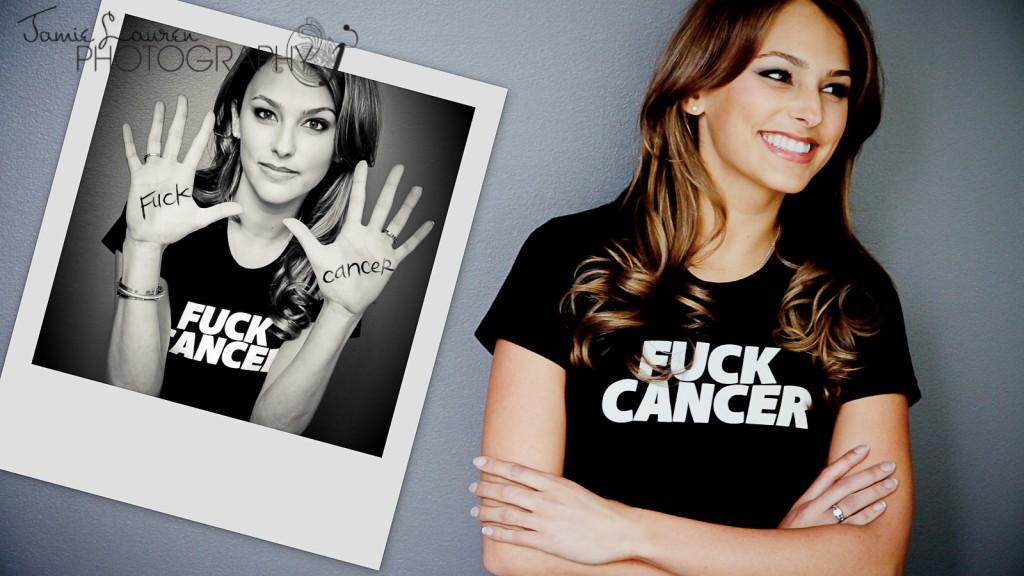 Article continues below advertisement
Her Agenda: Since F Cancer's founding in 2009, how have you witnessed Generation Y's perspective of cancer change?
Yael Cohen: We focus heavily on the youth, and it was not really a demographic that anyone was talking to cancer about. So first things first, just talking to the youth about cancer [can] help change perspective, but it also helped to engage them in a conversation that they weren't really being invited to. We're not in the highest risk demographic, we're not the largest donors so people weren't talking to us about cancer. We might not be in the highest demographic, or the largest donors, but our parents are. They're getting cancer and it's affecting us and we're really the generation that can make a huge impact. So I think our perspectives have changed in that our parents' generation is pretty obsessed with research, and research is important to us, but we also want to do something that's more instant and actionable. We want something we can do, and something we can see. So early detection plays a big role in our generation's view of cancer.
Article continues below advertisement
Her Agenda: As a young CEO of a non-profit organization, what's a typical day like for you?
Yael Cohen: Depends on the day…depends on the city! Anything from business development, to partnership, to writing, to talking with some of our community members, to approving graphics and copy for campaign. There's a lot of hats we all wear. In any small organization everybody is sort of a jack of all trades.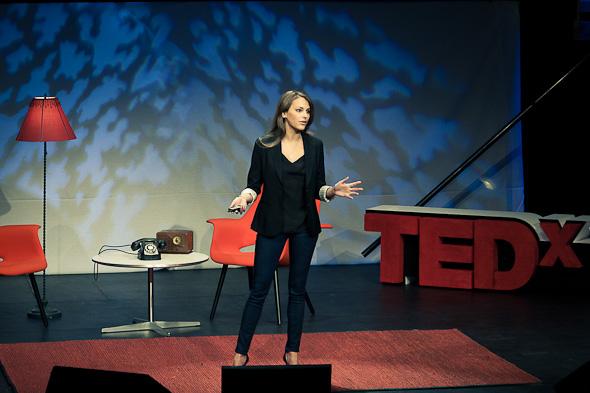 Article continues below advertisement
Her Agenda: What kind of challenges did you face in starting F Cancer and how did you deal with them?
Yael Cohen: There's a lot of challenges. As with any organization, some of the biggest ones are figuring out exactly what you want to do and why. And that sounds so simple, but we often have these really really big ideas, and the most critical thing to do would be to narrow it down and be really specific about where you're going to start and how you're going to do it. You know, helping people is great and its a really big task, but if you don't know exactly who you want to target and how you're going to help them, and why you're going to help them, then you're going to have a hard time not only executing anything, but getting anyone else to buy in and believe and help you build. You've got to be specific and everything has got to be actionable. That was hard lesson to learn; that surely you can do it all but you can't start with it all.
Article continues below advertisement
HA: How have you grown as a person and a business woman since 2009?
YC: All of a sudden I was a boss. I really didn't put any thought into it at the time, but what I've realized in the past few years is it's difficult to be a good leader and a good boss. It's not just about the traditional top down delegation model of setting the tone and the pace of an organization. Our generation does things differently. And we're not your traditional leaders. We're more meta leaders, and we're open to our communities' ideas. We know that we have an idea, but it wouldn't be a movement, it wouldn't be anything without the people who come on to build with us.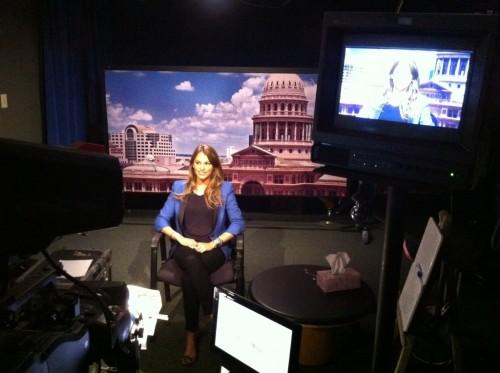 Article continues below advertisement
I've learned that I have to speak the language of every team member. That was actually the most interesting thing to learn. I'm pretty to the point, I can say it in a few words and I'm moving on. Where as some people need a little bit more love or a little bit more explanation. And some people can totally take the three words and run with it. I've also learned and I tell my team all of the time, I don't have the best answer. And again I think that's something our generation is really good at doing is admitting that we're not always right and we don't have all of the answers but together we can figure it out. And together we're going to figure out something that's so much better and stronger than any of us individually could.
HA: How important is it to take risks? Where has it brought you?
YC: We have a pretty risky name, and we run pretty risky campaigns. I think risks are really important. One of the things I work really hard at is making the whole team feel really safe and knowing that a mistake isn't a problem. Sometimes things are going to go wrong. We need everyone to feel safe enough to, and mature enough in their roles, that they're going to take those big risks and sometimes they work and sometimes they don't. But the only way that we really move forward and grow as an organization is if we take risks. We do things differently than most organizations. We do things differently than most charities. And that's because we were willing to take risks and do what we believe in, whether that's the status quo or not.
Article continues below advertisement
HA: What is one piece of advice you offer to young people, especially women, who are starting or looking to start their own business or non-profit?
YC: I think if you build from a foundation of authenticity, and honesty, and transparency, that's a really good foundation. Anything you're building on is going to be well positioned. Drink your own Kool-Aid! If you don't entirely believe in what you're doing, why should anyone else?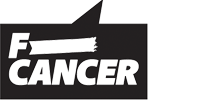 Article continues below advertisement
HA: What's next for you and for F Cancer?
YC: It's a big year of F Cancer. We've done a lot of the big co-branded campaigns with other brands and sponsors and this year we're gong to be building more assets for the communities because we always said we'd listen to the community and what they wanted, what they needed, and we've filled that and they have definitely spoken. How do you tell your mom you have cancer? What does a biopsy feel like? Not just what is it, but how do you support your best friend who has cancer? The tougher side, the stuff we don't really talk about. These are that the resources our communities really, really resonated with. So we're going to continue building on those this year. Building some assets and platforms that will hopefully help our communities through some of the toughest days of our lives.
Article continues below advertisement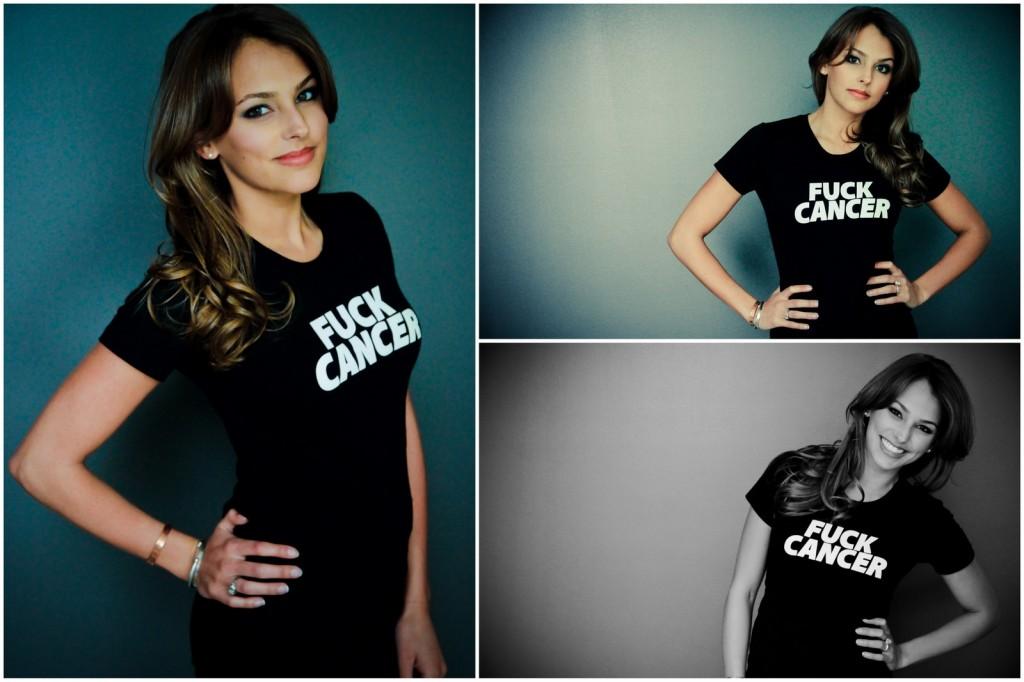 HA: What is your personal motto?
YC: Be the change that you want to see in the world. I think that's a pretty good starting point for any of us.