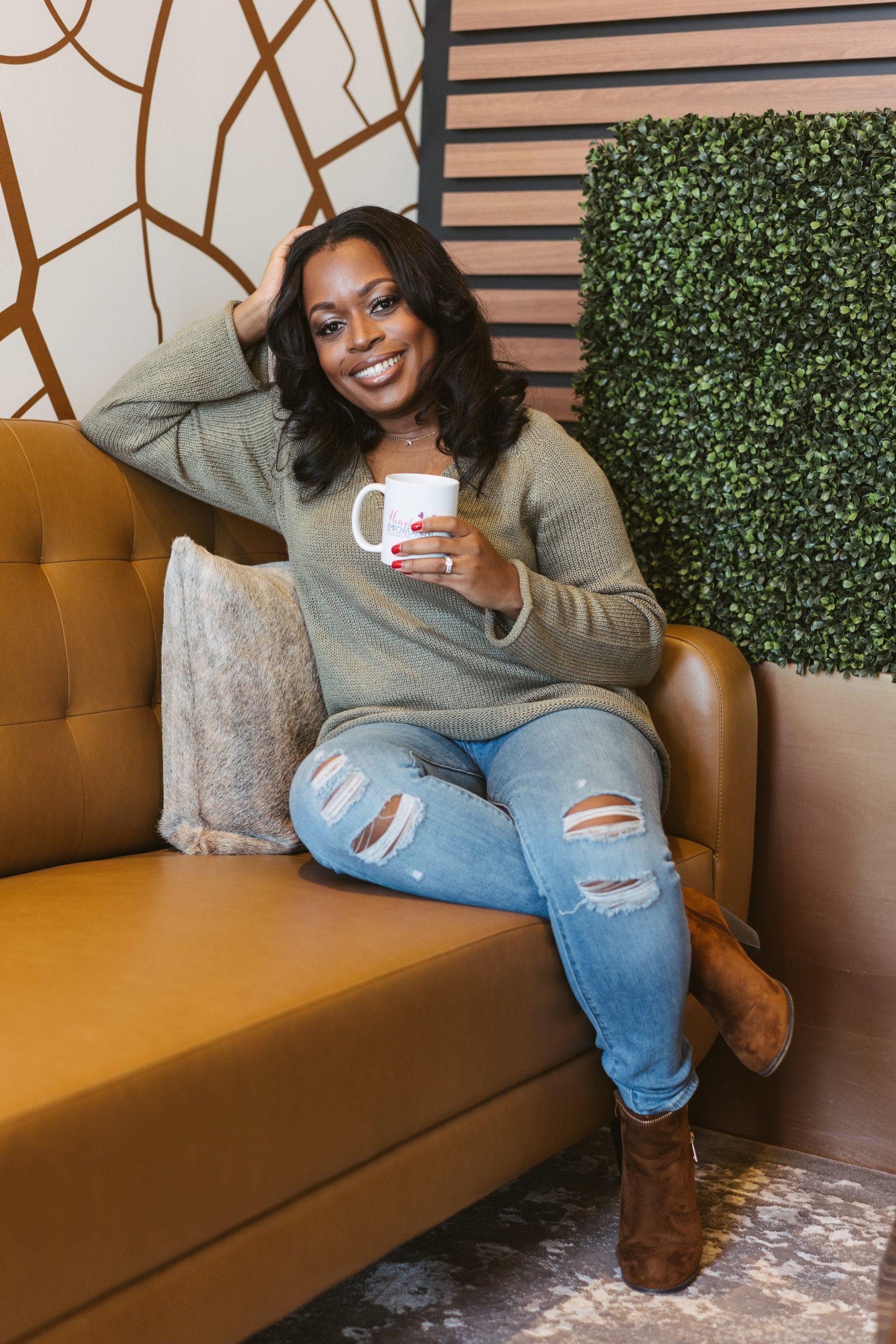 Marline Francois Madden
Marline Francois Madden is the licensed psychotherapist and owns Hearts Empowerment Counseling Center, phenomenal public speaker, and entrepreneur. With over 13 years of clinical experience, she has become a sought-after expert in mental health, trauma, self-care, and girls leadership. Marline has shared her expertise at dozens of universities, colleges, community organizations, churches and conferences— including the Congressional Black Caucus for Women and Girls. Her organization, Far More Precious, has awarded $2,500 in scholarships to minority girls since 2013 and continues to educate young women ages 14 - 19 to dream beyond the barriers they face to reach their fullest potential. She was named by the White House as a Nominated Changemaker at the State of the Women summit during the Obama administration. Her work has been featured on HuffPost, Hot 97, Fox5, Bustle, Psych Central and various media platforms.
Empowerment isn't what she does, it's who she is.
Driven by passion and purpose, Marline touches the lives of many through her work. She facilitated trauma-informed group and individual sessions for young women in Haiti who were sex trafficking survivors. Her commitment to youth development earned her an invite to speak to young global leaders from countries like Pakistan, Nigeria, Kenya, Israel, Bangladesh and more, about self-care. She also volunteered at a children's orphanage in Ghana.
Conscious of living what she teaches, Marline believes that everyone can live a life of service and be intentional about self-care -- the two are not mutually exclusive. She continues to be a pillar of leadership as a coach for mental health professionals who seek to expand their expertise, brand themselves, and diversify their income.
Marline has a Bachelor's degree in Psychology from Penn State University and Masters of Social Work degree from Rutgers University - Newark. She is the Chair of the National Association of Social Worker -Legislative and Social Action committee. She is currently licensed as a Licensed Clinical Social Worker in the state of New Jersey.
More From Marline Francois Madden