10 Reasons To Change Course In Your Career
There are many reasons why you might choose to leave a job. Maybe it was about pursuing a new passion, prioritizing your mental health, or simply realizing your position wasn't a great fit. Although the decision to leave a job behind can be stressful, it can also feel empowering to recognize that something isn't working — and take the necessary steps to course correct.
When you finally take those steps, your personal and professional life can change for the better. We asked members of the Thrive community to share the moments they knew they needed to walk away from their jobs — and what lessons they gained from choosing to move on. Many of these stories speak to the fact that we have to change the way we work in our culture. And all of them underscore the importance of finding meaning and support in your work.
There Are No Boundaries To Protect Your Time 
"'Well, Misti, there are 24 hours in a day.' That was what my boss said to me when I told her I was having difficulty getting all of my work completed. I was already working 12-15 hour days. My first thought was, 'How many of those hours do you think you own?' I knew then, that was it for me."
—Misti Patrella, business coach for entrepreneurs, Portland, OR
Article continues below advertisement
The Company Culture Isn't A Fit
"Within two months of being at a job, I knew it wasn't right for me because it wasn't a work-culture fit. I thrive on partnerships where there is open communication, positivity, support from colleagues and supervisors, and laughter. While the last criteria might not sound like a necessity, I strongly feel that a satisfying work culture is one where you can laugh and enjoy each others' company. I never realized how much I took that for granted until I no longer had it."
—Christine Denker, writer and English language arts teacher, Omaha, NE
You're Not Aligned With Your Company's Values
"I climbed the ladder from a registered nurse in the intensive care unit to the director of a retirement home. One of my main jobs was the admission of residents and evaluating if we could care for them or not. Many had advancing memory problems, safety concerns, or needed higher care than the lifestyle we could provide. They needed long-term care or even re-admission to a hospital. I was told time and time again that we needed to 'fill the beds' and not worry about their care. As I've transitioned out of nursing and become an entrepreneur, my values never changed: It's about people, not money. It's about service, not quotas. Quality over quantity, always."
—Lisa Pezik, business strategist and marketing expert, Ancaster Ontario, Canada
Article continues below advertisement
Management Doesn't Support Your Personal Or Professional Development
"I was completing my undergraduate degree while working full-time. My university was directly across the street from my job. I needed one class to graduate on time, and thus needed my schedule adjusted by two hours on Tuesday mornings. I was willing to work later to make up the difference. But, my manager said no. He told me he wasn't willing to make the adjustment — that's what vacation time was for. I was crushed. I was at a company that didn't want to see me succeed on a personal or professional level. That's when I knew I had to leave. I used all of my vacation time to graduate on time. By the time I was done, I only had one vacation day left for the rest of the year. But I had my B.A."
—Aycee Brown, entrepreneur, Washington, D.C.
Article continues below advertisement
You've Experienced A Shift In Passion 
"The moment I knew I had to leave my job was when I proposed a new job description I to help address corporate culture, and it could not be implemented. I realized then that my passion had truly shifted to do that kind of work, and I needed to leave the organization in order to find that opportunity. So often, we say to ourselves 'don't know what I want to do,' but we do know, we are afraid to admit it and take a leap of faith to step into our truth."
—Tosca DiMatteo, marketing and culture adviser, Brooklyn, NY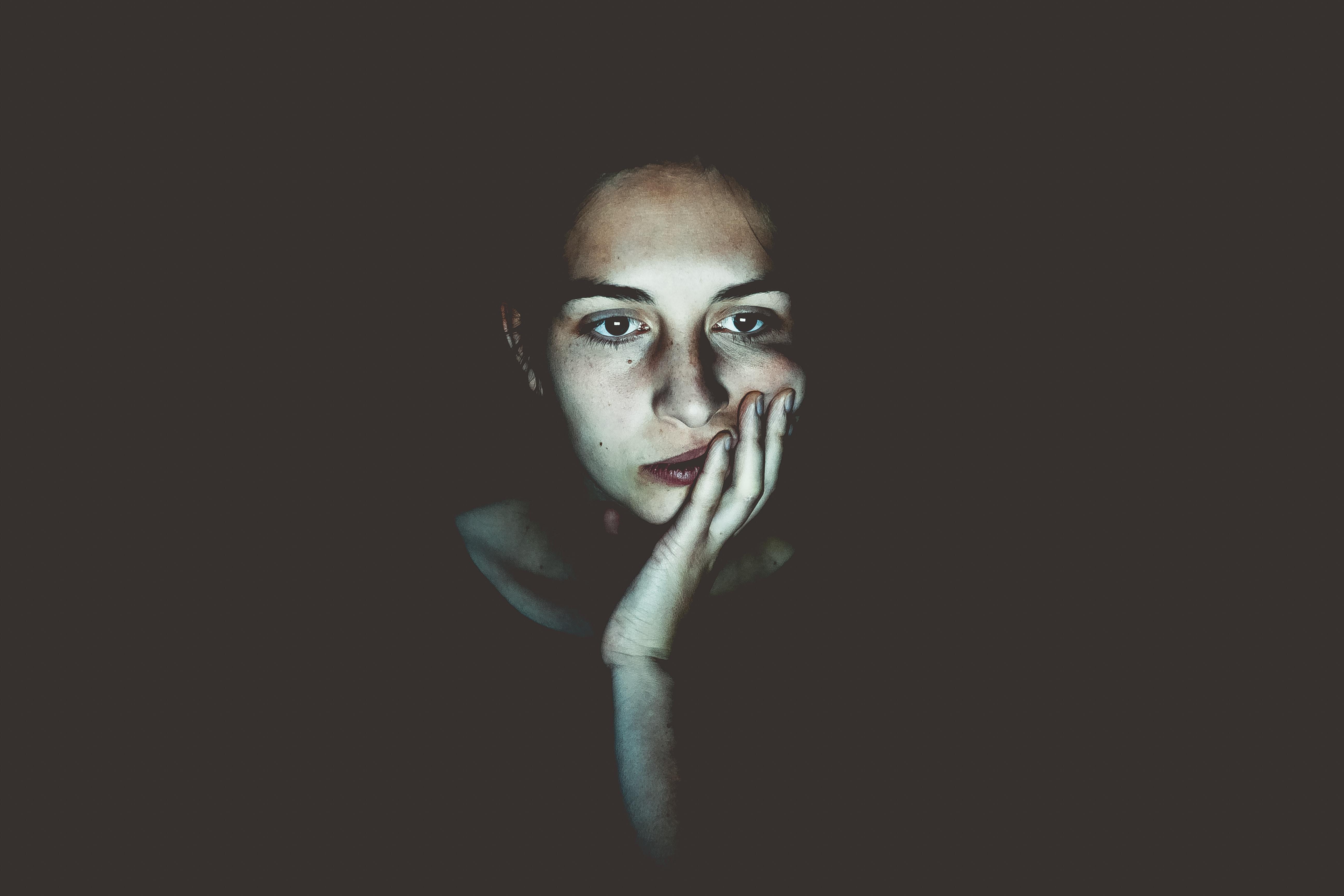 Article continues below advertisement
You're In An Emotionally Abusive Environment 
"The most challenging time of my 30 years in the entertainment industry was when I worked for an abusive executive producer. The turnover at her company was astounding. I stayed for two of the longest years of my life. The day I knew I had to leave was when I realized that I was always angry, tense, and depressed. The day she pushed me past my limit, I calmly walked out of the office, drove home, and typed up my letter of resignation before doing something rash and uncharacteristic of me: I went in the next day and handed her the letter. After about an hour of mutely tolerating her verbal abuse, I walked out and never looked back. It was the most freeing and empowering moment of my life. Since shortly after that day eight years ago, I've been at a job that I love, working for people who respect their employees."
—Estelle Atney, accountant, Los Angeles, CA
Article continues below advertisement
Chronic Stress Is Putting Your Health At Risk
"When I ended up in the hospital with a deadly infection brought on by chronic stress, I knew I had to quit my job. I was at the height of my career with a very demanding job, and pushed myself to excel even though signs of burnout were screaming 'slow down!' The pressure of corporate life and bosses' demands were going to kill me if I didn't leave. I quit and over the course of nine months, I became healthy, dug deep about what truly brings me joy, and reinvented myself with a career that I love. I control my schedule and help others one-on-one, instead of killing myself for a company that only cares about the bottom line. Now I'm energized, healthy, and fulfilled!"
—Paige Lewis, strategic coach, Los Angeles, CA
You Dread Going To Work On Mondays
"I contemplated leaving my job for about a year before I quit. I worked in a very high-stress environment. About three months before I left, the company started to lay people off and morale was very low. I knew it was my time to leave when I was home for a holiday weekend and started having feelings of dread and was brought to tears by the thought of going to work on Monday. I didn't want to live this way; being constantly stressed and losing sleep nightly. I put my notice in that next week."
—A.C., transportation account representative, Omaha, NE
Article continues below advertisement
You Simply Don't Enjoy Your Job
"After nine years of working for a regional bank that I initially loved, I got to a point where I didn't enjoy my job anymore. I served on four boards at the time, my two kids were 6 and 4 years old, and my husband worked 70 hours a week during the busy seasons. Although things worked with the proper support system, the key missing part was that I didn't enjoy my job. That forced me to really think through what was important to me and our family. Rather than jumping into another job, I resigned from the bank and became a full-time stay-at-home mom. I was grateful that I had this choice; a lot of people don't. Nonetheless, it was terrifying. I was concerned that I was jeopardizing my career and personal reputation, which I had worked hard to build since graduate school. Once I got adjusted to being at home, it was a great six years. I learned how much hard work goes into being a stay-at-home mom or dad. I also prioritized my physical health and slowed down my pace. I've now returned to my career, and feel I bring a new perspective I wouldn't have had otherwise."
—Kristin Balistreri, director of client and business development, Madison, WI
Article continues below advertisement
There Is No Room For Growth
"I knew I had to walk away from a job that I was once excited about when I stopped feeling challenged by my daily tasks. I felt I was going through the motions, aimlessly knocking things off my to-do list for the sake of it, and ultimately, not growing. I absorbed as much experience and knowledge as I could to utilize in my next role. I learned that it's OK to treat certain opportunities solely as stepping stones to continue on your journey."
—Melissa Muncy, content marketing, San Francisco, CA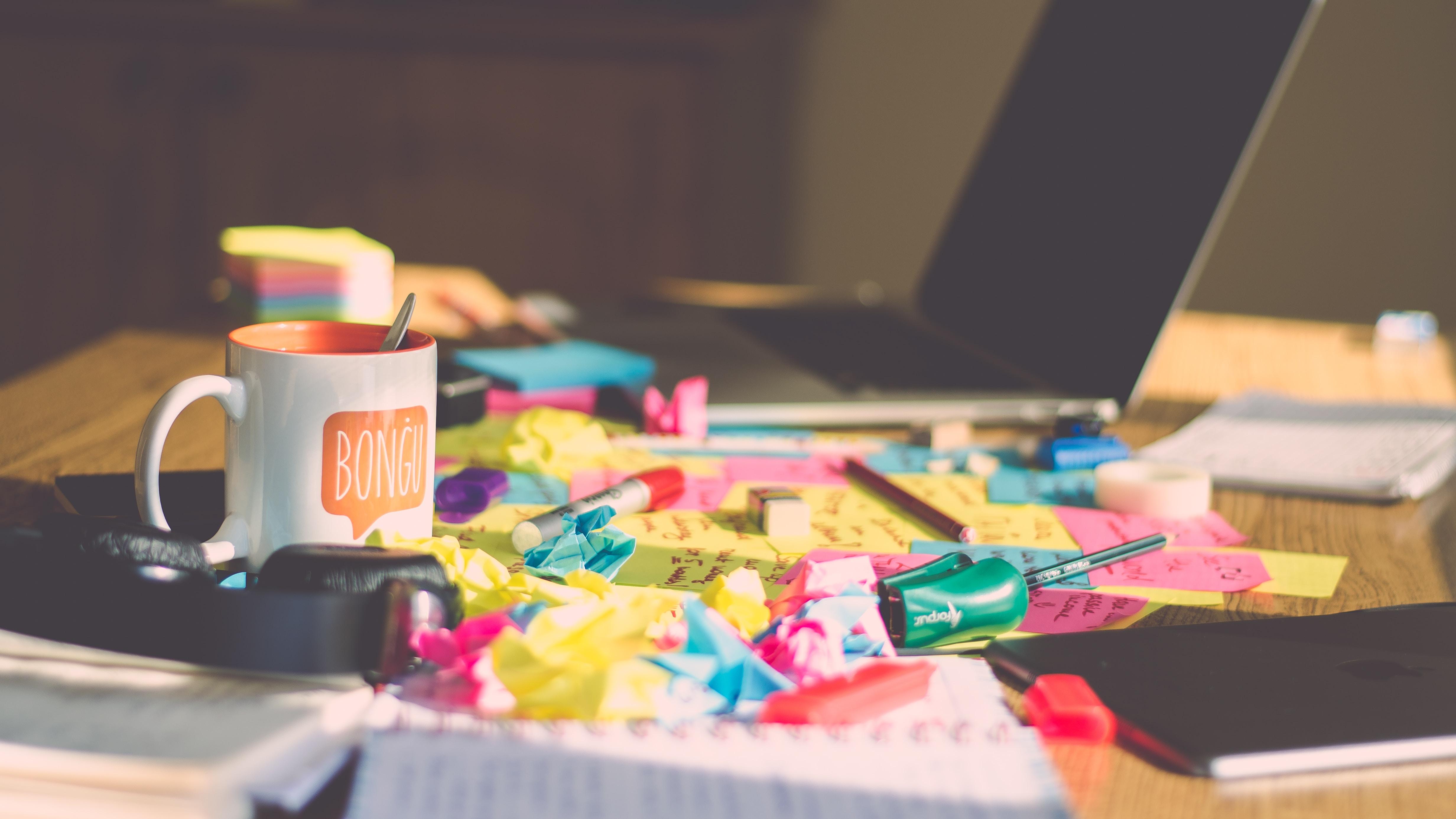 Article continues below advertisement
You're Experiencing Burnout
"I knew I had to leave my social impact job when I found myself curled up on my bathroom floor in the middle of the night crying. The thought repeatedly running through my head was 'I am failing.' I felt so disconnected and no longer cared about the cause I supported, which was a huge red flag for me. I knew I needed to take time off for myself. Months later, I realized it was a serious case of burnout. This set me off on a journey of putting my needs first and taking up a daily meditation practice!"
—Catarina Andrade, international speaker and leadership coach, Cape Town, South Africa
THIS PIECE WAS WRITTEN BY MARINA KHIDEKEL AND ORIGINALLY APPEARED ON THRIVE GLOBAL