3 Career Lessons Millennials Can Learn From Sheryl Sandberg's Recent Boss Moves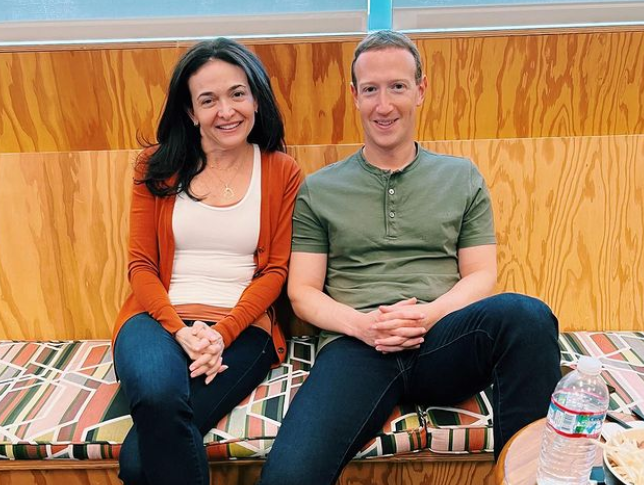 Sheryl Sandberg, chief operating officer at Meta, recently announced her plans to step down from her role after 14 years with the company. The announcement, which Sandberg posted on her personal Facebook and Instagram pages, came on June 1. This fall, Javier Olivan, who has served as chief growth officer, will take on the COO role, and Sandberg will keep her seat on Meta's board of directors. It's a position she's had since 2012.
In the post, she recalled meeting CEO and founder Mark Zuckerberg for the first time and how he eventually offered her the job of COO. She also recalled the early trials of taking the role, as she was mother to two little ones.
Sandberg also indicated via her announcement that she is unsure what her next chapter will look like, but in her farewell letter, she mentioned giving more focus to her foundation, Lean In, and other philanthropic work, "which is more important to me than ever given how critical this moment is for women."
Article continues below advertisement
For millennial women, lots can be gleaned from Sandberg's career at Facebook and the many boss moves she's made, including her choice to step down for a focus on philanthropy. Here are three takeaways:
Article continues below advertisement
1. Balance is key for success in your career.
In her post announcing her departure, Sandberg recalled having a two-year-old son and six-month-old daughter at home when she accepted the role of COO. Messages ran rampant that women couldn't be both a leader and a good mother, she recalled, but she was determined. One thing she did early on to balance her two roles was to head home each day by 5:30 p.m.
2. A successful career includes challenges, so be sure to build resilience.
In her farewell post, she seemed to acknowledge this and stated, "The products we make have a huge impact, so we have the responsibility to build them in a way that protects privacy and keeps people safe." She added, "I and the dedicated people of Meta have felt our responsibilities deeply."
3. It's always a good idea to promote and advocate for other women.
Being the only woman in the room isn't easy. For Sandberg – a woman in the early days of Silicon Valley – this rang especially true. She has been a huge supporter of uniting and advocating for women, showing that the act of uplifting other women in their careers can have huge ripple effects.