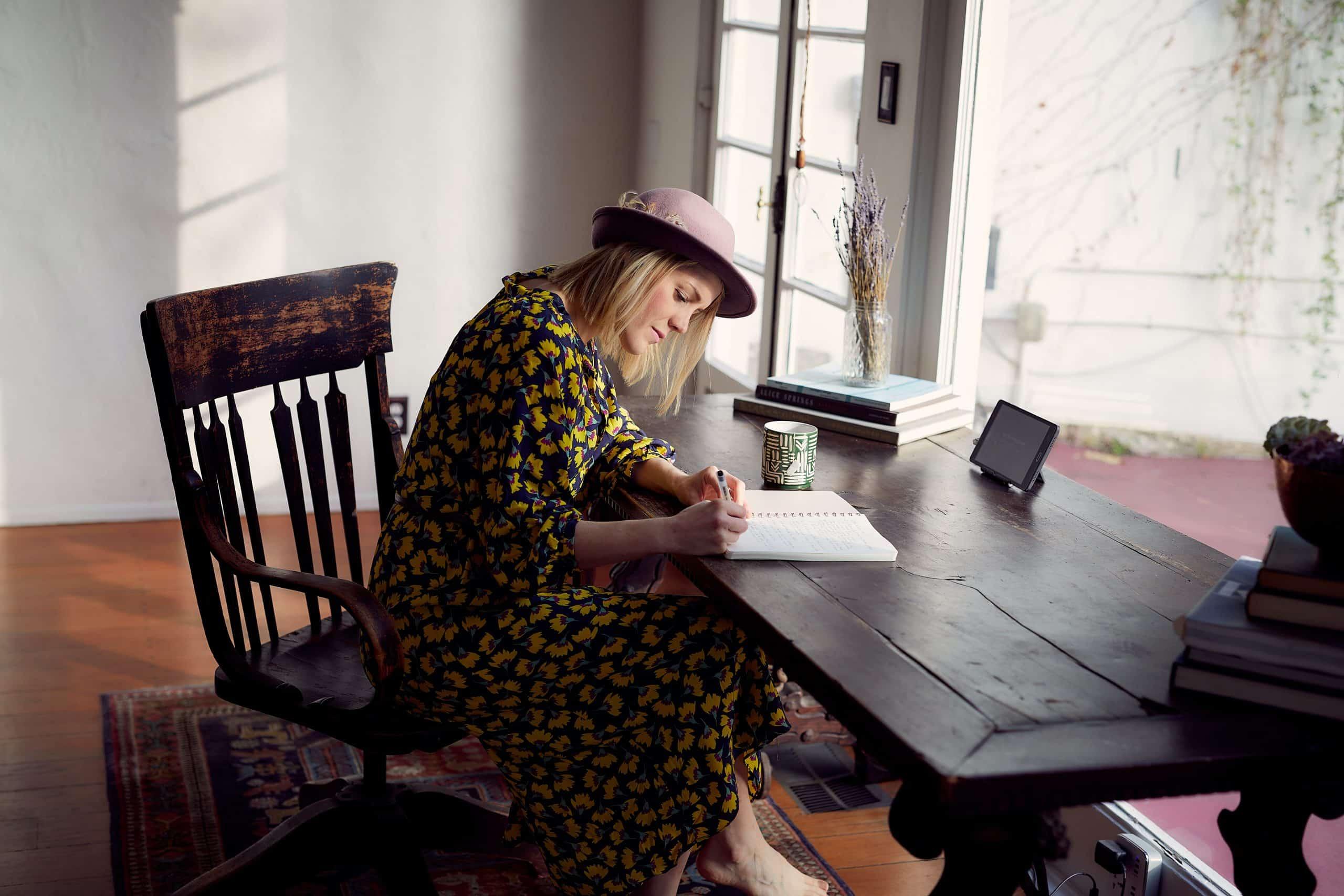 3 Young Authors Give Advice On Navigating The Publishing Space
By
Bareerah Zafar
Feb. 25 2021, Published 3:00 a.m. ET
Publishing a book is exciting, but there are some aspects that new authors may not think about when they first start their journeys.
The process is full of waiting, uncertainty, and doubt. It can be discouraging to some, and to others, it can be an adventure. At the end of the road, authors are left with a manifestation of their hard work.
Three young authors who are in their debut year share tips on how to navigate the publishing world.
Patience Is Key
Aamna Qureshi described the publishing process as "brutal and disheartening." She first started querying literary agents in 2014, with little luck over the years. She landed a book deal for her debut novel, The Lady or the Lion, in August 2020. What kept her going was focusing on other writing projects and frequently checking in on her intentions.
"I like to strongly believe that what is meant for you will be yours," said Qureshi. "Whatever is going to happen, is going to happen at the right time."
Not all authors wait years before they are published. Tashie Bhuiyan received offers for representation within ten days of querying literary agents for her debut novel, Counting Down with You. She said distracting herself with hobbies helped ease the anxiety of waiting for a response.
"Everything happens at its own pace and rushing won't help anything," said Bhuiyan.
Article continues below advertisement
Find The Right Agent
Bhuiyan described literary agents "as the godmothers of all our book babies." The right agent will understand the heart of the story and will work to enhance the author's vision.
"You want to make sure you choose an agent you would trust with your characters if you were somehow taken out of the picture," she said.
For debut authors, the process of acquiring a literary agent can be intimidating. Authors of color need to take extra precautions in finding agents who are genuinely dedicated to amplifying underrepresented voices.
Finding the right literary agent takes heavy amounts of time and research, and it is not something a writer should be lazy about. Authors should look into agents' past work as well as interviews and social media posts.
"With writing, a lot of it is like throwing things out into the wind, and just hoping someone will be catching up those loose threads," said Qureshi. "It's a really special feeling when your agent catches those threads and sees exactly what you were trying to do, and helps you improve on that."
Article continues below advertisement
Believe In Your Work
Imposter syndrome can be a writer's worst enemy. Authors from marginalized communities sometimes feel added pressures of "correctly" representing their people.
Christina Li, wrote her recently published novel, Clues to the Universe, as a love letter to her Chinese-American culture. Growing up an avid reader, she rarely saw herself represented in books. She wanted to change that for future generations.
She said it was important to keep in mind that the book represents her own experiences as a Chinese-American and that others in her community may have had different experiences.
Article continues below advertisement
"I know that I don't speak for all Chinese-Americans or all Asian-Americans," said Li. "I tried to make it as personal and as close to home as possible and I hope that it rang true."
Qureshi's book was inspired by her Pakistani heritage. When imposter syndrome set in, she liked to remember who she was writing for.
"If I can write books that make my friends smile or my family members smile, or if I can bring myself a sense of peace through my own writing, that would be enough for me," she said.
Find Your Community
Though publishing can be a difficult process, it doesn't have to be lonely. The internet is full of communities of writers from all age ranges and experience levels. From Twitter hashtags to Facebook groups to NaNoWriMo forums, it is very easy to make friends with other authors.
Bhuiyan advised debut authors to engage with folks who are a similar level of the publishing journey. Holding onto those close friends will make the journey easier.
Article continues below advertisement
"Publishing is an industry where you grow alongside your peers, so it's important to find people who really understand what you're going through. Otherwise, the process can feel really lonely," said Bhuiyan.
There are also programs such as Author Mentor Match where debut authors can share their works with experienced writers for guidance and critiques. Bhuiyan participated as both a mentor and mentee. She noted that the program was beneficial to her publishing journey.
"It's extremely helpful having someone look out for you and identify points of weakness in your writing so you can improve yourself," she said.
Sit Back And Enjoy
At the end of the publishing process is a manifestation of an author's love for storytelling. Those who successfully published and sold their books wrote stories that they genuinely enjoyed creating. For Li, this process took some trial and error and many years of creating. She said that if she could go back in time, she wouldn't change very much of her journey. Her mistakes and successes all helped her grow as a writer and resulted in a published book.
"I'm glad I went through what I went through," she said.
Bhuiyan told authors that being their own biggest fan is the best thing they can do for their career. They must wholeheartedly believe in themselves and their content and trust that their work is good.