5 Coffee And Tea Flavors That Get Us Excited For Fall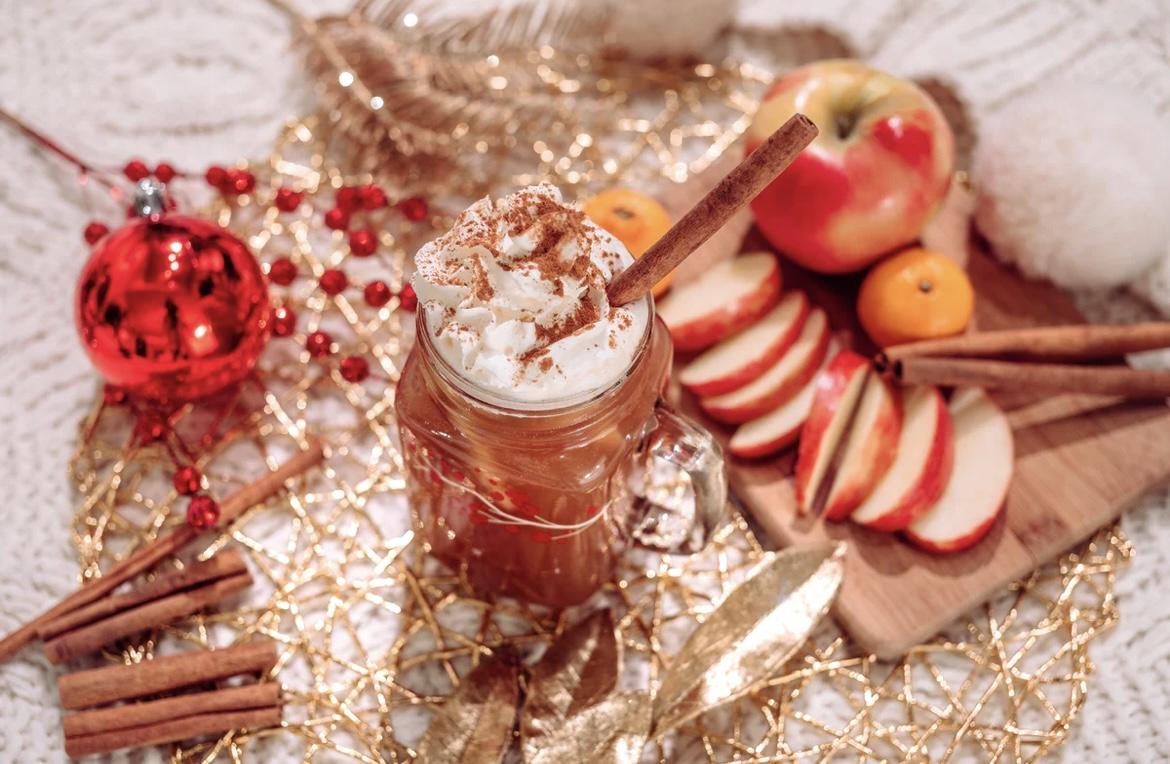 Happy Fall! Now marks that time of year where you can no longer be judged for your pumpkin spice craze. In fact, it is expected. We may have been on a break from these drinks that make us feel all warm and fuzzy inside, but the wait is over. Below we have compiled a list of five flavors that will allow you to completely fall into the season, and we have both coffee and tea drinkers covered.
Article continues below advertisement
1. Pumpkin Spice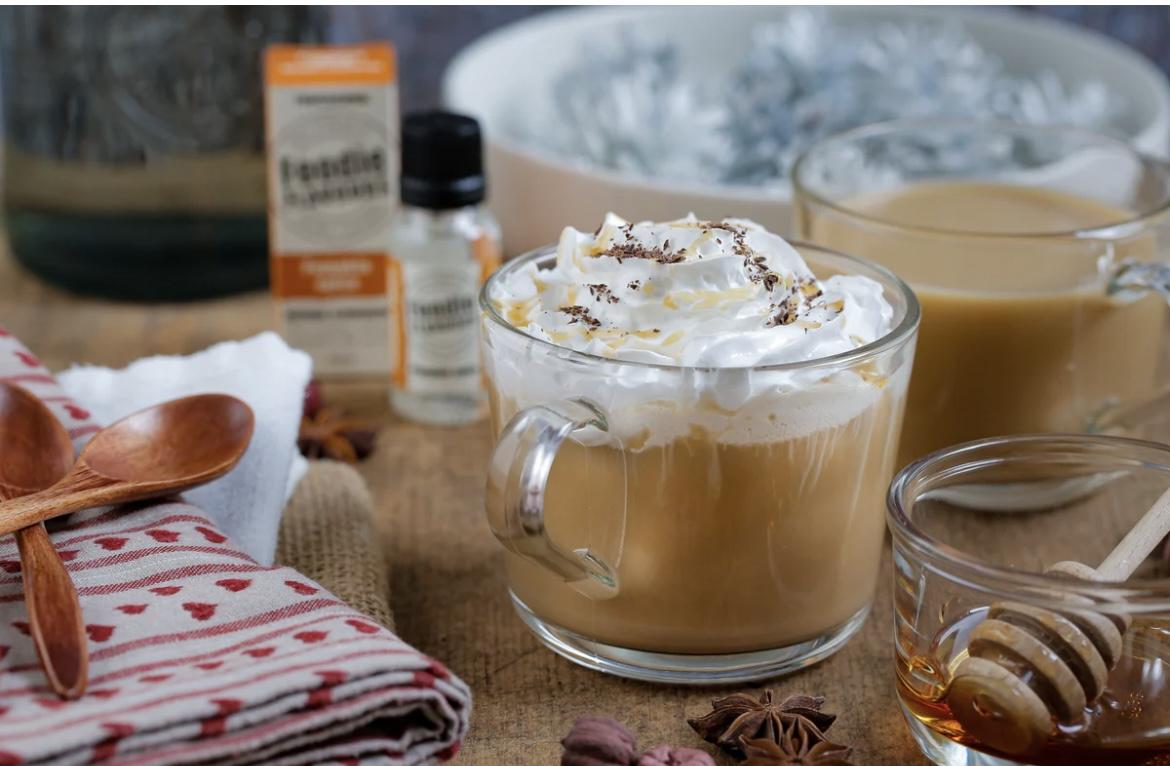 There is no fall without pumpkin spice – so much so that the day pumpkin spice flavors drop across a variety of tea and coffee branches is like a holiday in itself. In fact, many Starbucks customers look forward to the day it drops annually as they share their excitement on social media. According to a Refinery29 article that references a Nielsen report, "annual sales of pumpkin spice-flavored products in 2019 totaled nearly $512 million." Two years later and the obsession continues. Without question, pumpkin spice is the taste of fall. We don't make the rules, it just is. With drinks like Starbucks' Pumpkin Spice Latte and Pumpkin Cream Cold Brew, let's hope the pumpkin patch does not run out before the season is up. Here you may find a recipe from Food Network for the fan favorite, Pumpkin Spice Latte.
2. Mulled Hot Cider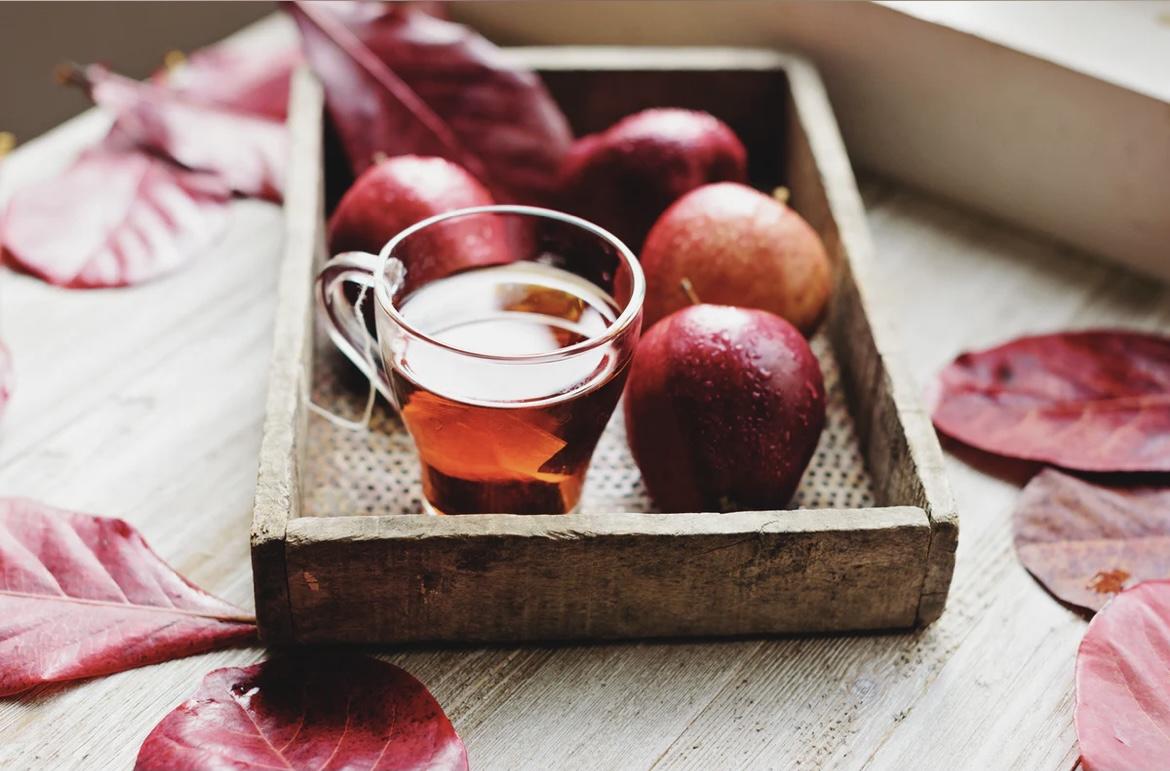 The taste of hot cider during this time of year is amazing. Whether going pumpkin or apple picking for the season's freshest crops, walking around with some mulled hot cider in hand feels rewarding. Whether indulging in hot apple cider or even mulled plum cider tea, it creates a soothing experience as you begin to enjoy outdoor activities in the cooler months. A tea company known as Harney & Sons carries the spicy tea leaves for mulled plum cider tea, which you may purchase here. Harney & Sons states that "if you've ever enjoyed a night beside a flame accompanied by a hot spiced tea like this one, then you've truly known joy." This means we'll be pulling out a great book next to the fireplace as we drink this one. You may attempt to stir up your own mulled plum cider tea using this recipe by My Dainty Soul Curry, a food blogging website, here. Spiced hot apple cider is without a doubt the perfect combination of both sweet and spicy without having an overwhelming taste. If you're a fan of anything apple flavored, Starbucks recently released an Apple Crisp Macchiato, which has received raving reviews. According to a Delish article, it has "layers of apple, brown sugar, steamed milk, and a special caramelized-spiced apple drizzle." Be sure to stop by the coffee shop to form an opinion of your own. Here you may find a recipe for hot spiced apple cider or hot spiced cider tea from Food Network.
Article continues below advertisement
3. Chai Tea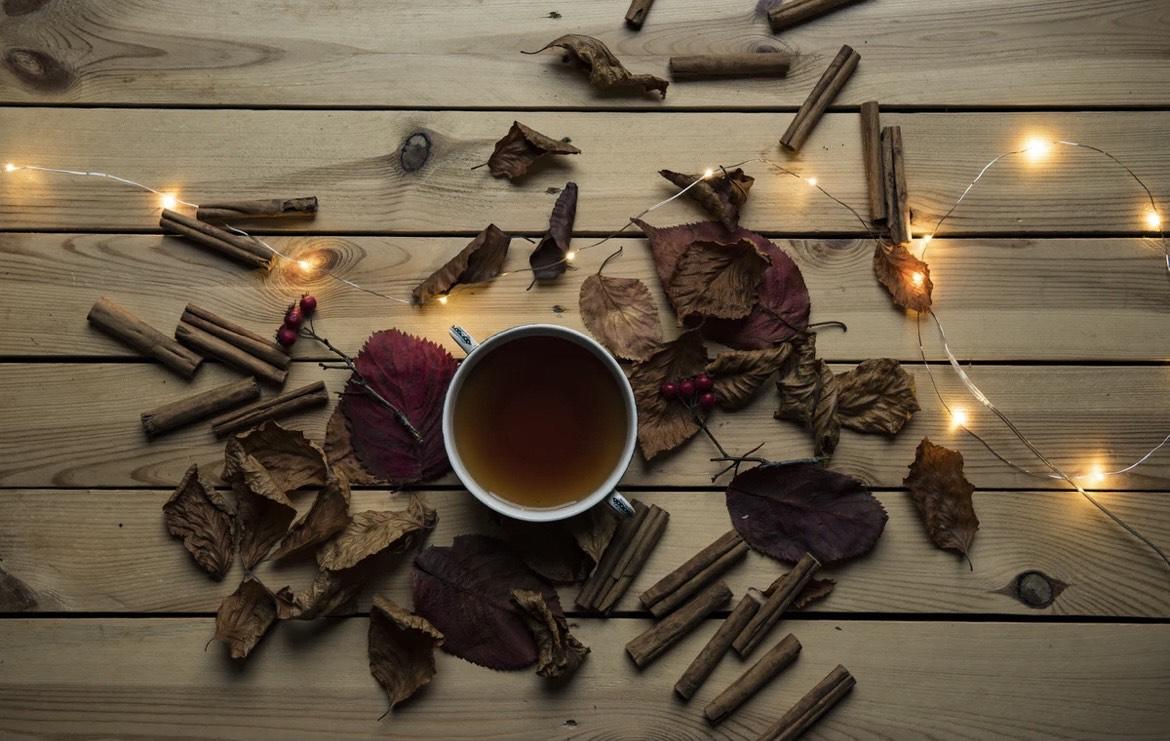 The taste of chai is the level of spice we all need in our lives, especially during this time of year. Fused with some of our favorite spices like ginger, cardamom and cinnamon, it turns out that opposites do attract in chai tea latte. According to Taste of Home, a food magazine with an accompanying site, not only is the taste magnifying in the best possible way, but its power far exceeds its taste. As stated, "Chai tea contains cinnamon and black tea, both of which may help reduce blood pressure and cholesterol levels." It is fitting that this recipe for chai tea latte may be found on Taste of Home here, as it provides us with that comfort we find in home.
Article continues below advertisement
4. Cinnamon Maple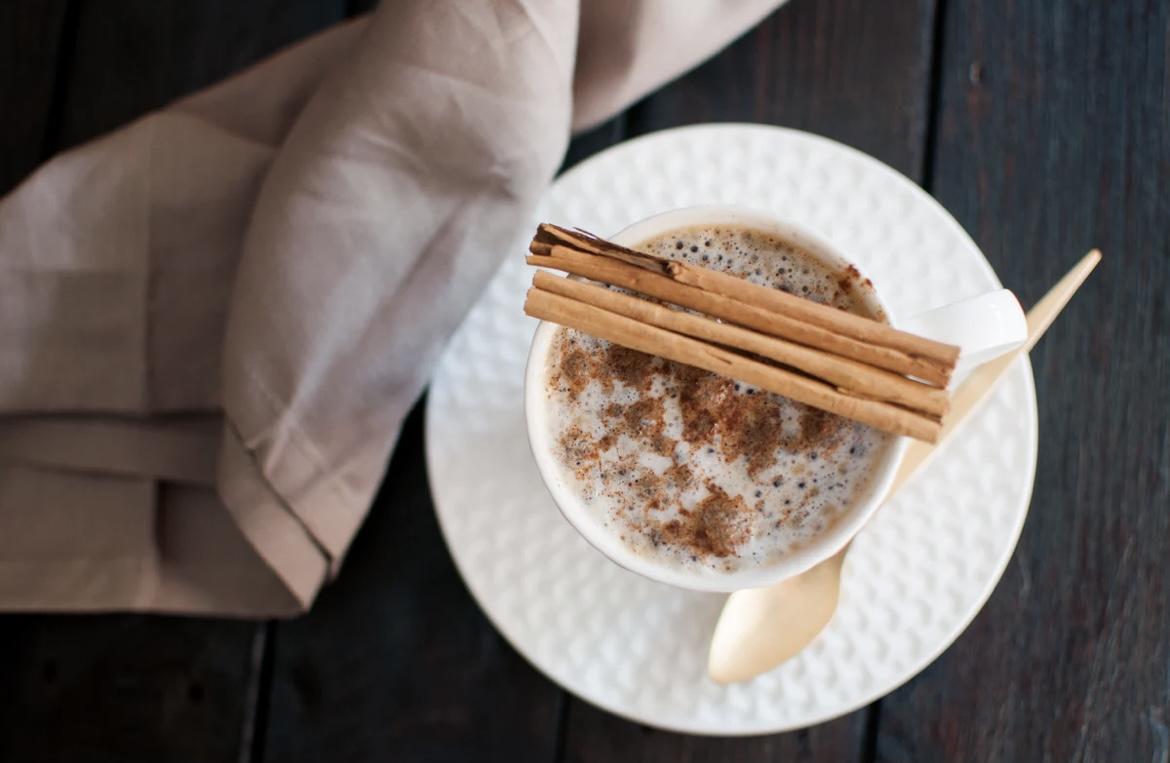 This combination smells like a beautiful fall morning when the bright, vibrant and colorful leaves begin to fall. These flavors could not be more of a perfect pairing, making this a highly desired drink during this time of year. During a time when children are jumping into piles of leaves that have fallen, a cinnamon maple latte allows us to picture that fresh and breezy morning. Like having hot pancakes with a sprinkle of cinnamon and warm maple syrup on top, cinnamon maple latte does not disappoint during this time of year. Here you may find a recipe from Tasting with Tina, a food blogging website, for this flavored drink that brings back those childhood memories.
Article continues below advertisement
5. Nutmeg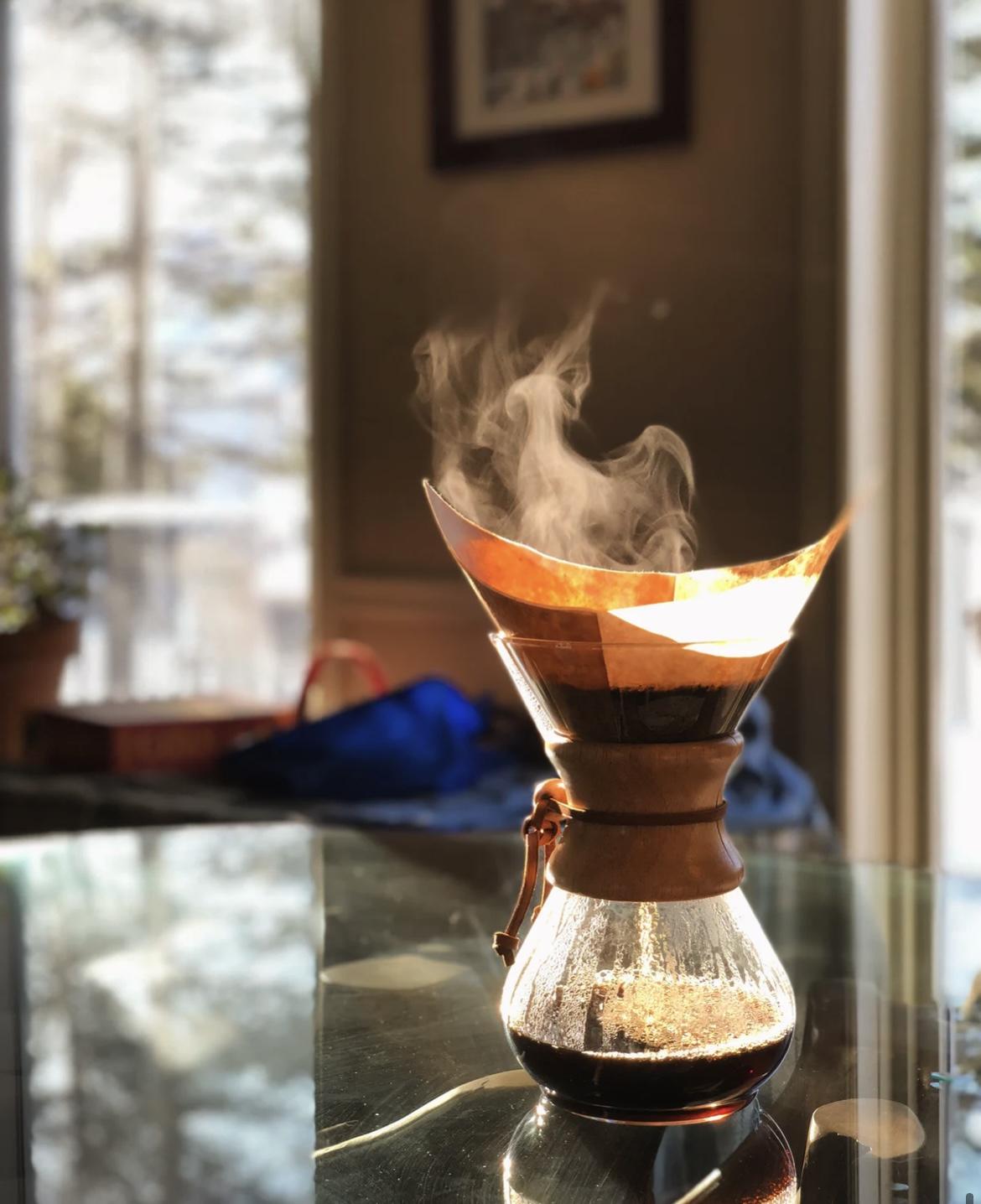 If you're looking for some added flavor for your coffee as you get in the fall spirit, nutmeg may be your new go to flavor. Nutmeg will make your morning coffee even more exciting. A site that provides tips on how to get the best coffee known as Coffee Affection, says that nutmeg is perfect to include in bland coffee, giving it a much more desirable taste. Nutmeg's multi purposeful use such as to season meat, according to Coffee Affection, makes this ideal to keep around the house. Pulling out nutmeg during this time of year for your coffee may be a delightful and pleasant surprise. Coffee Affection provides a recipe to make a pot of nutmeg coffee here and we promise you will not regret the decision to include nutmeg in your coffee moving forward.
Article continues below advertisement
Having one of these tea or coffee flavors is an ideal way to begin the start of the season. Whether you want to experiment with a new recipe or grab a coffee or tea during your lunch break, these drinks are all you need to get excited for this fall.