5 Fun And Effective Ways To Incorporate Cardio Into Your Fitness Routine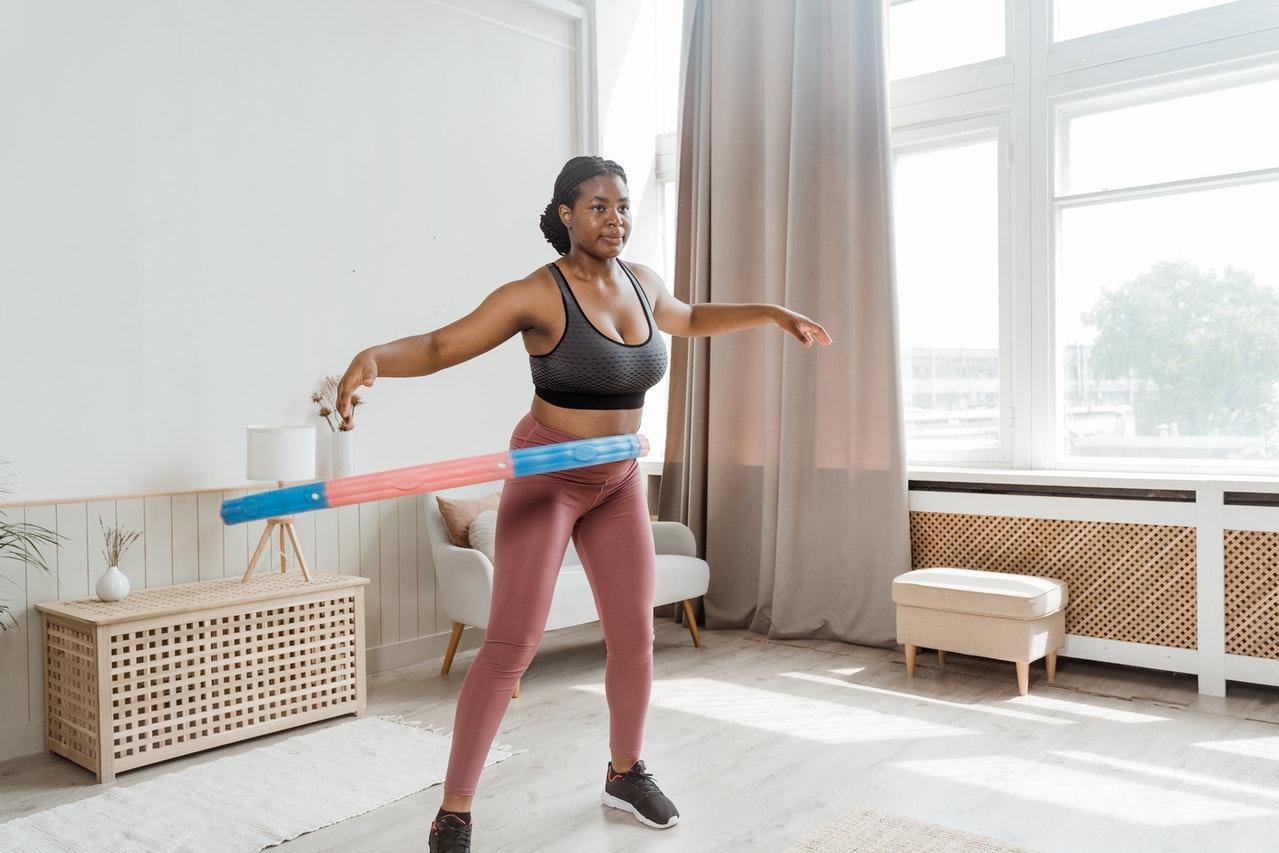 By
Rita Pike
May 10 2022, Published 8:00 a.m. ET
As a personal trainer, marathoner and all-around fitness nut, I'm always on the look out for better, more enjoyable ways to encourage my friends, clients and myself to get in those cardio workouts. They're important for long-term health (heart and lungs), but that doesn't necessarily make them motivating on their own.
While I love running, I'm not always feeling that impulse and that means I need some other cardio training I can do, and it's got to be fun or, let's be honest, I won't do it. So, I've worked into my life several options to get me off my tush and on my feet.
Here are five of the best, most fun ways to get in that cardio so you might even forget you're working out:
Community Dance
Even if you don't live in Chicago where community dances are held in downtown each summer, chances are you live near a senior center, community center, VFW, rotary club, or similar locale where community dances are very definitely a thing – pretty much every week. You'll find swing, hip-hop, salsa and other high-energy dance nights offered most weeks for a low cost for entry. Some places are free.
You can also try community colleges or park clubhouses, sometimes even libraries and churches, for local dance events that happen on the regular. It was at the VFW and my church post-college where I got in the most dance hours for my workouts before my marathoning days.
Ultimate Frisbee And Meetup Sports Teams
Another favorite method I use for getting in my cardio workout is showing up for Ultimate Frisbee games. You can find local games via your Meetup.com account or community boards on Facebook. Sometimes churches, colleges and park clubhouses organize these sports, as well as soccer, football, softball leagues and similar.
Just be sure to choose a game that involves active time for your best workout possible. I personally love Ultimate because every single point involves activity for everyone playing and there's very little down time.
Article continues below advertisement
Trampolining
When you think of trampolines, you might go back to childhood days when you bounced around for fun with the neighborhood kids. The truth is, this activity is actually a fantastic workout for adults, too. It's a medium-impact cardio workout you can enjoy any day of the week.
If you don't have space to buy your own trampoline, you can find trampoline parks nearby for a good quality bounce. Most clubs have memberships so you can get a discounted rate instead of paying per bounce session.
Weighted Hula Hooping
Another sport recalling childhood days, weighted hula hooping has become a popular way to get in your cardio and build a bit of endurance in a much more fun way than, say, walking six miles every morning. With a weighted hula hoop, you buy the kit to build the right size hoop and fill it with the right weight for your skill level. As you advance, you can increase the resistance with heavier weights and different sizing to the hoop. This one is particularly great for someone with bad knees who needs to go with a lower impact sport.
Article continues below advertisement
Krav Maga
For a workout that really packs a punch and gives you self-defense moves, try Krav Maga. Every time I've done my training, I've come away completely covered in sweat, feeling stronger than ever and confident in my skills to protect myself.
Even if you're not a natural at this one, Krav Maga truly is a fun, uplifting workout that scores points on all the levels. I highly recommend this one for anyone who's ever felt unsafe in their own skin, like my fellow sexual assault survivors.
Fun, Beneficial Cardio For All
As you can see from this brief list of alternative cardio activities, you can have fun while you work out, even if you hate running or cycling. Most of these activities require little equipment, too, so they can be affordable for pretty much anyone on a regular basis to mix things up.