6 Iconic Women Worth Embodying This Halloween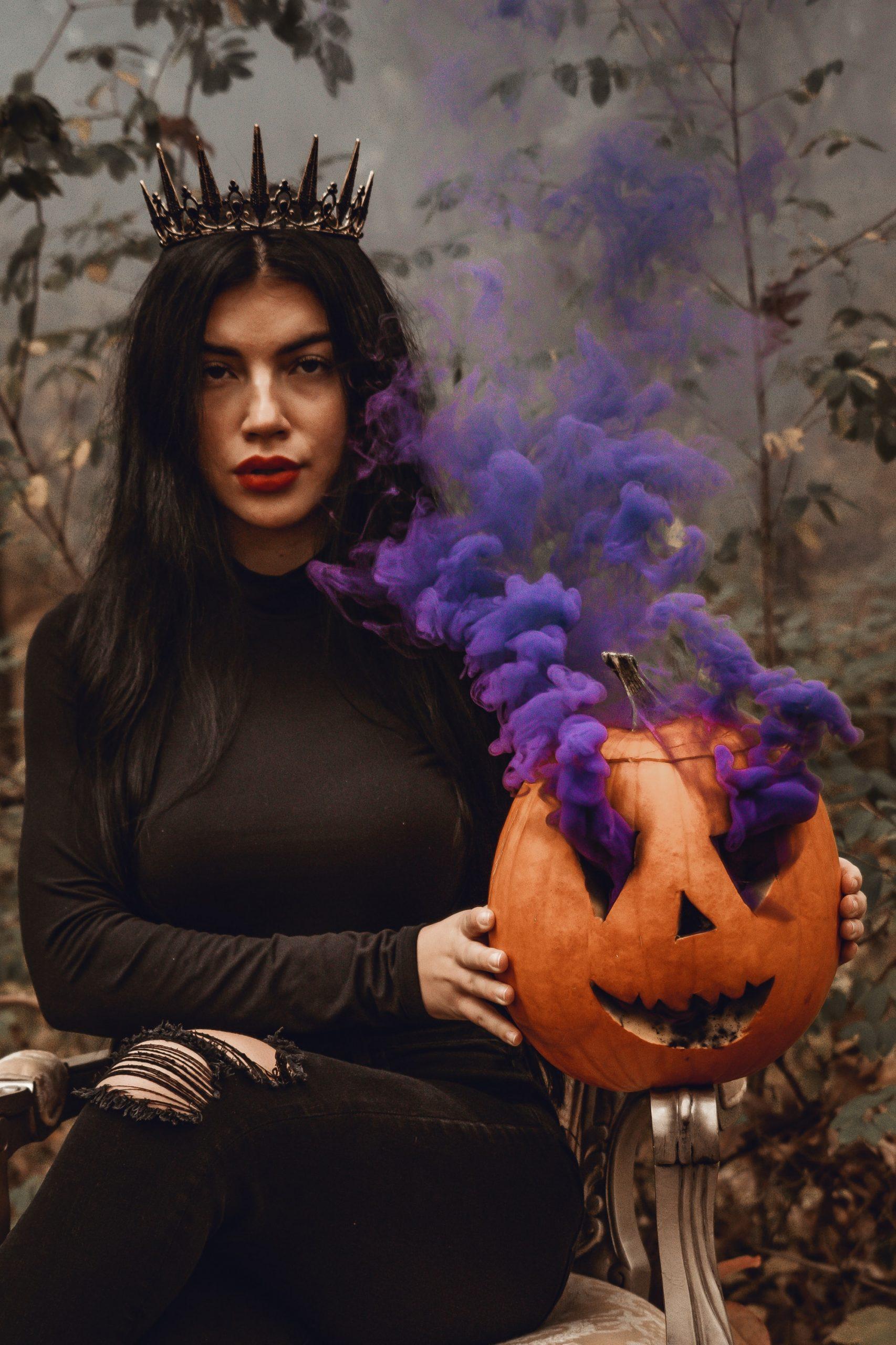 With spooky season upon us, we couldn't let Halloween pass by without crafting up a few Halloween costume ideas that scream powerful, iconic women. Both on and off-screen, it is important to consistently see strong women who we strive to be like, and getting to be exactly like them, even if it's for a day, may feel empowering. Below we have compiled a list of some killer women worth embodying.
1. Beyoncé
Beyoncé's iconic "I woke up like this" and "flawless" phrases provide women with encouraging messages that we are all beautiful and capable of making an impact in the world. Not to mention, as the first woman of color to headline Coachella, she has continuously been an inspiration for many women who hope to be bold, push creative boundaries, and do the unthinkable. According to a Los Angeles Times article, her performance included at least "100 musicians and dancers." Her performance, becoming known as Beychella, "raised the ceiling of possibility." While we are going to pretend that we have not already twirled around a baton in our bedrooms in an attempt to reenact Beyoncé's 2018 Coachella performance, what better excuse to do so a bit more publicly for halloween. With this look, we encourage you to channel your inner Beyoncé.
2. Gloria Steinem
Gloria Steinem, "a writer, political activist, and feminist organizer," has been an advocate for women and shown the endless capabilities of women obtaining a profession in journalism. Steinem has been an active advocate for women's equality, as seen by her work going undercover as a Playboy Bunny in New York. By going undercover, she was able to expose the mistreatment that many of the women faced to obtain their "hour-glass shape" with inadequate pay, according to a Vogue article. Steinem's bravery and commitment to going undercover as a journalist is worth recognizing. In fact, her work has not gone unnoticed. According to her website, she has received acknowledgment from President Barack Obama and gained awards like the Lifetime Achievement in Journalism Award from the Society of Professional Journalists and the Society of Writers Award from the United Nations.
Article continues below advertisement
As a published author and "co-producer of an Emmy Award–winning TV documentary for HBO" according to her website, this is only a small portion of the recognition she has received. Steinem is a bold, strong woman that has continuously put her life on the line to protect women. If you are interested in learning more about the inner workings of the Playboy scene in New York and Gloria Steinem's role as a journalist in it, a 1985 film entitled, "A Bunny's Tale" is worth the watch. This Halloween, going as a woman journalist undercover as a Playboy Bunny sounds like a magical idea.
3. Issa Rae
Issa Rae is an inspirational, strong woman that deserves more than a standing ovation. From her work with projects from Insecure, entering its final season, to HBO's Max's 'Sweet Life,' Issa Rae has proven that anything is possible. According to a recent interview she did with Mic, a colleague told her that, "if you want this shit to set off to the next level, you got to put a white character in there, then white people will care about it, then NPR is going to write about your shit, and it'll blow up." Issa Rae has openly shared her experiences as a Black woman in the entertainment industry so that others may feel seen and heard. Isa Rae's character in Insecure, Issa Dee, is as fierce as the actress herself. Embracing that self discovery as Issa Dee does during her navigation throughout her personal life and work in the non-profit space for youth is strength in itself. Whether you decide to go as Issa Rae or Issa Dee, the magnitude of her work and voice without a doubt touches the hearts of so many.
Article continues below advertisement
4. Olivia Pope
In the realm of women that are a little more on-screen and fictitious, Olivia Pope from the TV series known as 'Scandal,' is a character that has not missed the public eye. As stated in an article by The Cut, ​" show creator Shonda Rhimes positions Olivia Pope not as the most beautiful black woman in the world, but the most beautiful woman in the world, period." Olivia Pope holds a strong presence that makes her stand out not only for her beauty, but "intelligence and drive" too. Going as Olivia Pope is sure to bring the house down.
5. Khaleesi
In spite of Game of Thrones' end a few years ago, the TV series continues to be of great relevance and the conversation reigns on. On the list for women that are the talk of the town, or kingdom rather, is Game of Thrones' Daenerys Targaryen, aka Khaleesi. Not only would you be able to wear majestic looking attire for this look, but you will be able to feel the strength that is Khaleesi. In spite of being tested and questioned for her ability to rule, Khaleesi is a character of bravery and a symbol of how capable women are of achieving greatness. More about her character may be found on HBO's site here, including a character trailer. If you too have been dying to take your place on the throne and be recognized for all that you do, Khaleesi may be the perfect costume for you.
6. Catwoman
The 2004 film known as 'Catwoman' with Halle Berry as the leading actress is an iconic look and empowering film on unapologetic, strong women. In this role, Halle Berry's character develops from a woman afraid to speak her mind to someone that ensures her voice is heard. This is the purrrfect look to show your fierce, bold, and unapologetically you side. The phrase, "cat got your tongue" will be taken to new heights when others see how breathtaking you look.
This Halloween, we encourage you to get dressed up as the woman that motivates you most. These looks will be an absolute treat.