5 Ideas For A Post-Pandemic Wedding, From Lavish To Budget-Friendly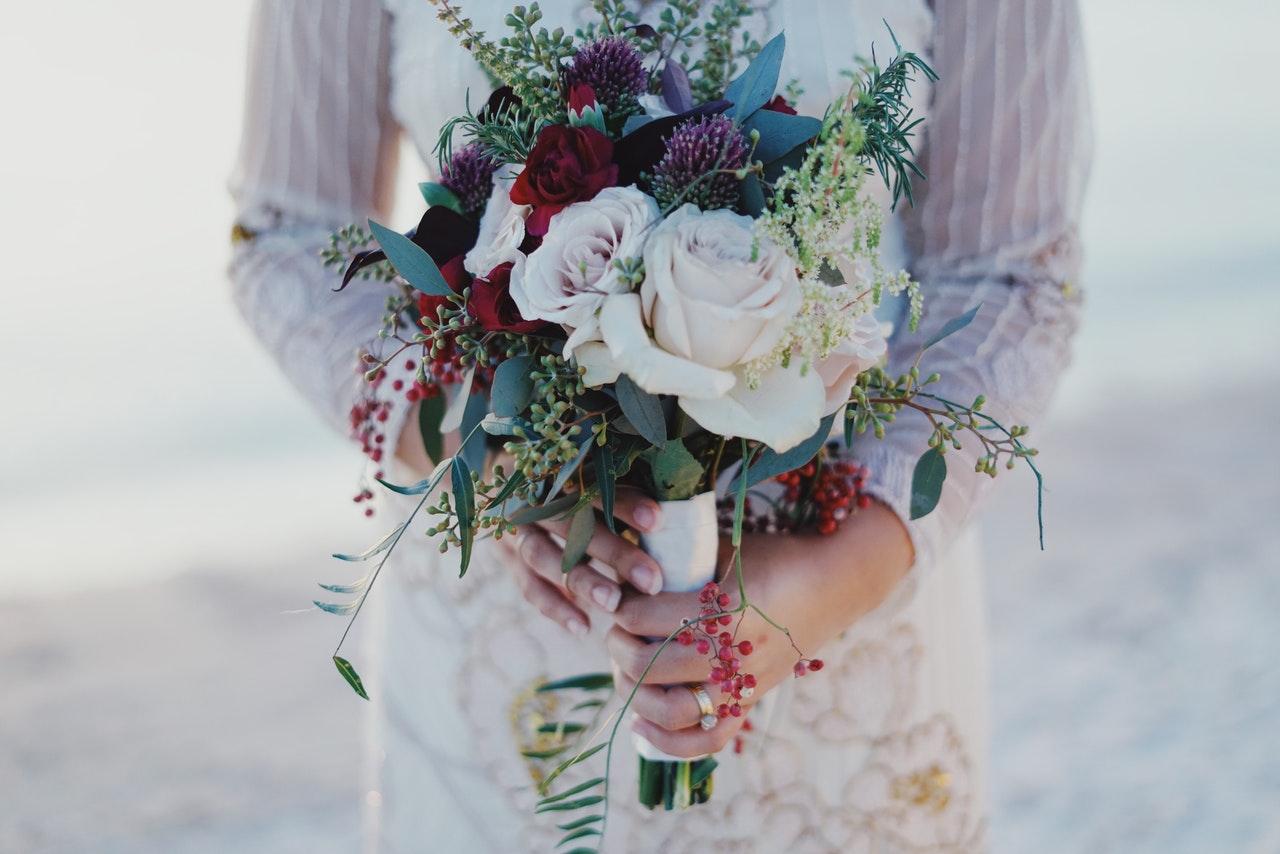 By
Rita Pike
May 19 2022, Published 8:00 a.m. ET
There are many things in a person's lifetime that effect massive changes, be it technology, political action, or wars. In the case of weddings, the worldwide COVID-19 pandemic has done it, cutting us off from our families, friends, and plans for our social lives.
Things are slowly set to change. A recent survey by The Knot indicates that this year, there will be a wedding boom, with at least 2.6 million set to take place.
We consulted with Angeline Frame, publisher of Virginia Bride Magazine, on wedding trends as well as ceremony ideas for all budgets. She offers plenty of inspiration to play with as you plan your big day.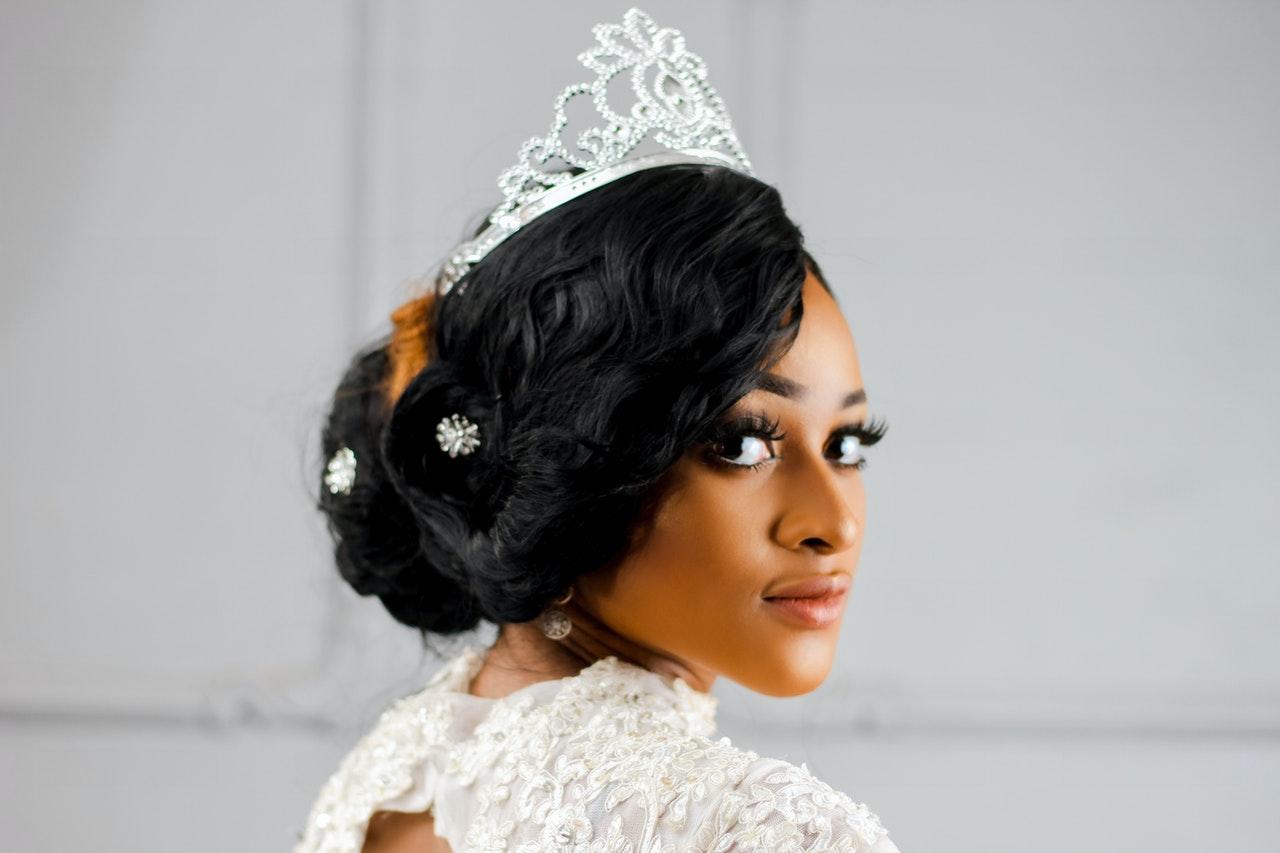 360 Photo Booths For Luxe Guest Experience
"Trending right now are the latest in photo booths, [and] 360 photobooths are lots of fun," Frame says. These fun photo booths offer so much more than the old days of a simple background and a few giggle-worthy props.
Users step onto a platform and the revolving camera captures 120 frames per second, creating a slow-motion video. Wedding attendees use fun props and strike poses as the camera rotates. BookExtraordinary.com offers some sample videos so you can see how it works and how you and your guests can enjoy this amazingly fun tech at your wedding.
Article continues below advertisement
Special Dance-Floor Effects For Any Budget
"Entertaining special effects such as creating a 'cloud' on the dance floor takes dancing on a cloud to a new level, and customized dance-floor wraps make a great impression with personalized names or monograms, even images," Frame says.
These special lighting projectors can be found for budget-friendly prices at stores like Family Dollar or on Amazon, or, if you have a higher budget, via event planner services that offer specializations like your monogram or personal touches.
Heavy Apps And Dessert Buffets For The Budget-Conscious
For the budget-conscious, Frame recommends, "Trim down your guest count and opt for a nicer menu, like heavier appetizers rather than a full menu. Dessert buffets with a variety of treats is always a hit for guests and makes a great presentation without a lot of expense. Nice table linens also make a great impression but won't break the bank."
Article continues below advertisement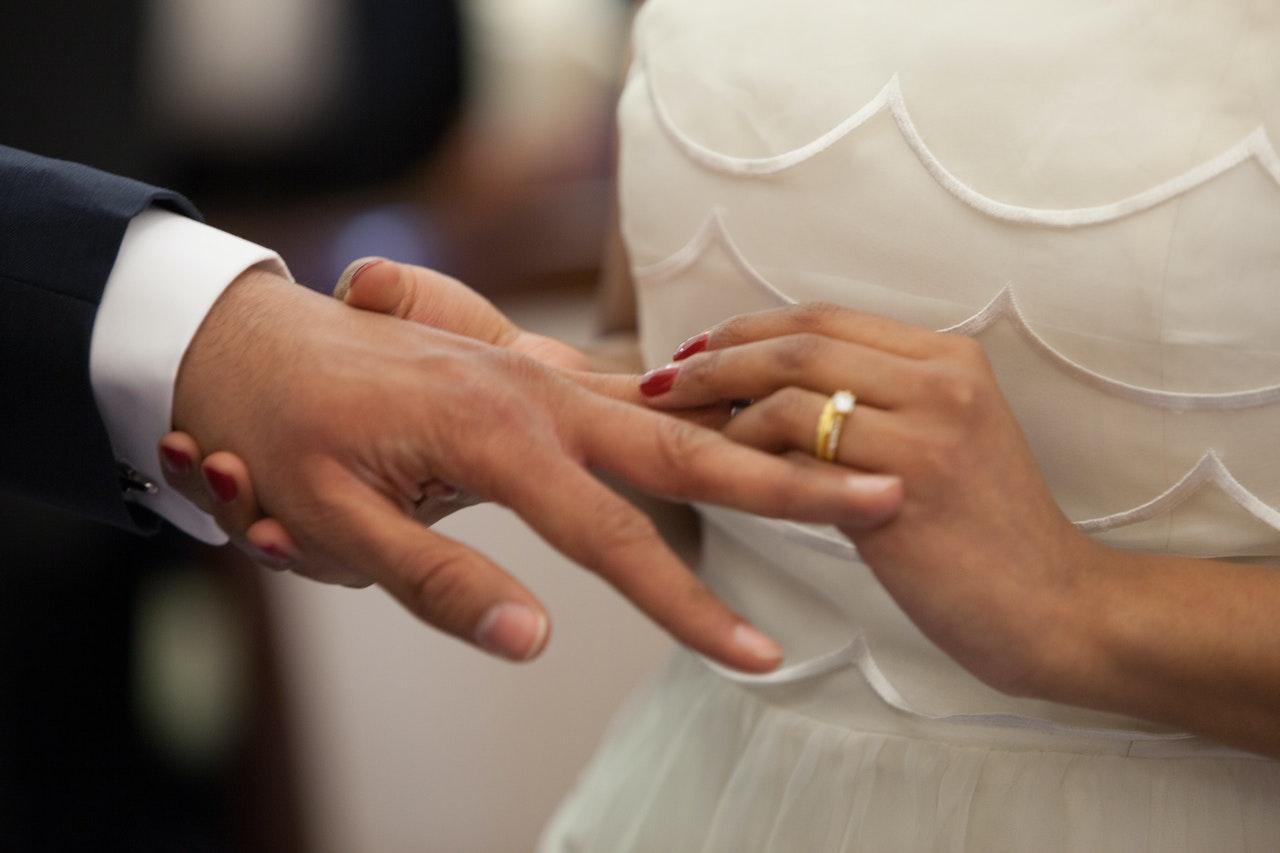 Big Numbers And Elegant Settings For Lavish Weddings
"Larger guest counts are back, [and] people are going for elegant table settings, beautiful china and silverware, with more luxurious floral arrangements," Frame says.
Now that it's safe to gather in larger groups, going big with the luxe budget means you can not only enjoy the gathering time on your big day, but impress your guests with all the details you choose to share with them, from hand-picked china patterns or mix-and-match crystalware, to elegant hand-made napkin rings.
Article continues below advertisement
Mobile Bars For Medium-To-Big-Budget Weddings
Frame notes that mobile bars are hitting the scene hard – with lots of excitement from couples eager to help their guests enjoy the celebration of their love. These mobile bars (sort of like food trucks, but for boozy delights) are an incredibly easy way to bring the best of your favorite drinks to the wedding without the extra hassle of set up and break down afterward.
Your Dream Wedding Can Come True In The Post-Pandemic Wedding Boom
Whatever your budget might be, there are unique ideas that can help make your special day not just a moment you'll remember forever, but a night your guests won't ever forget. Let your creativity flow and your daydreams take wing in this post-pandemic world.