5 Inspirational Books To Kick Off A Prosperous New Year
With the end of the year quickly approaching, everyone is looking for a fresh start for 2022. Some of us are making vision boards, creating goals, or preparing to embark upon the pursuit of our dreams. This special time of year is the perfect time to read inspirational books with themes of new beginnings, goal-setting and healthy habit creation. Below are five inspirational books to read to kick off the new year:
Set Boundaries Find Peace: A Guide To Reclaiming Yourself by Nedra Glover Tawwab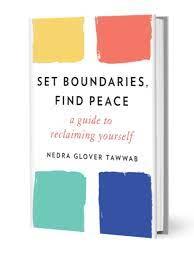 What better time is it to reclaim yourself and your time, while setting boundaries than in the new year? The New York Times best-selling book written by renowned licensed therapist Nedra Glover Tawwab is a great read that will help anyone prepare for 2022. If you haven't had the chance to read the book you may be familiar with the author's daily inspirational Instagram posts #nedranuggets that have been going around for some time now. Set Boundaries, Find Peace offers helpful tips to create healthy boundaries in all facets of life.
We all need healthy boundaries to achieve work-life balance, handle toxic people, and build worthwhile relationships with partners, friends, and family. The book and the soon-to-be released workbook are based on research and best practices used in cognitive behavioral therapy (CBT), all techniques that help us unravel a root problem behind codependency, power struggles, anxiety, depression, burnout, and more.
Article continues below advertisement
More Than Enough : Claiming Space for Who You Are (No Matter What They Say) by Elaine Welteroth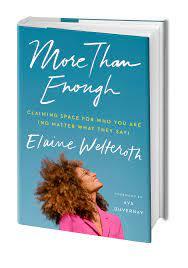 This book, written by Elaine Welteroth, an award-winning journalist and the revolutionary editor who infused social consciousness into the pages of Teen Vogue, is part-manifesto and part-memoir. The memoir, which features a foreword from Ava DuVernay, has been a favorite of celebrities including Reese Witherspoon, Yara Shahidi, Karlie Kloss, and so many more.
The book explores what it means to come into your own on your own terms. It also unpacks lessons on race, identity, and success through the author's own journey. Elaine shares the struggles of being a barrier-breaker across many junctures as a young boss and often being the only Black woman in the room, expressing that she had enough of the world telling her and all women they're not enough. Through the memoir she declares that we're all more than enough.
Article continues below advertisement
Becoming by Michelle Obama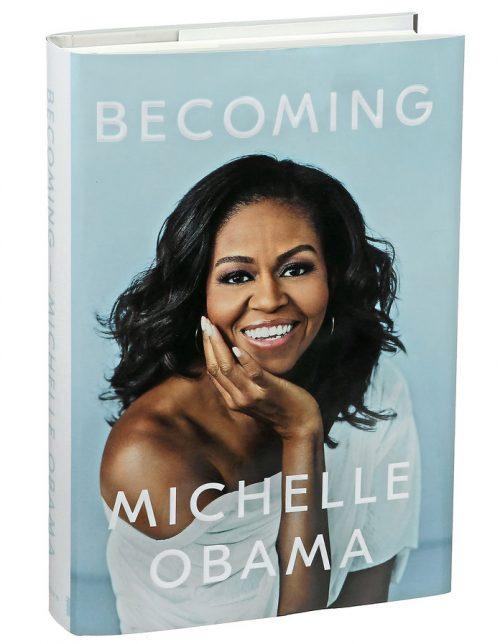 We would be remiss if we didn't mention our Forever First Lady's memoir on any list of life-changing books. Most likely you have already heard about or even read this emotional and moving memoir by Michelle Obama, with all its accolades and a popular Netflix documentary. It was also an Oprah's Book Club pick. If you haven't heard of it, the start of the new year is as is the perfect time become acquainted.
Becoming is the inspirational memoir you've been looking for to motivate you to chase your dreams and defy the odds. From the memorable quotes by Michelle Obama such as "Becoming is never giving up on the idea that there's more growing to be done" to the moving and relatable stories she tells of her childhood growing up on the South Side of Chicago, Becoming is the perfect book for a fresh start.
Article continues below advertisement
Atomic Habits: An Easy & Proven Way to Build Good Habits & Break Bad Ones by James Clear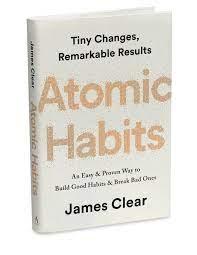 Atomic Habits is not new to the self-help book lists. It's been a New York Times best-seller for a few years and offers a proven framework for changing your life by forming good habits, no matter what your 2022 resolutions are.
It can assist you in learning how to overcome a lack of motivation, getting back on track when you fall off course, and designing your schedule for success. Atomic Habits not only explains the psychology of habit formation and why so many good intentions fail, but also gives step-by-step instructions on how to make healthy habits stick.
Feeding the Soul (Because It's My Business): Finding Our Way to Joy, Love, and Freedom by Tabitha Brown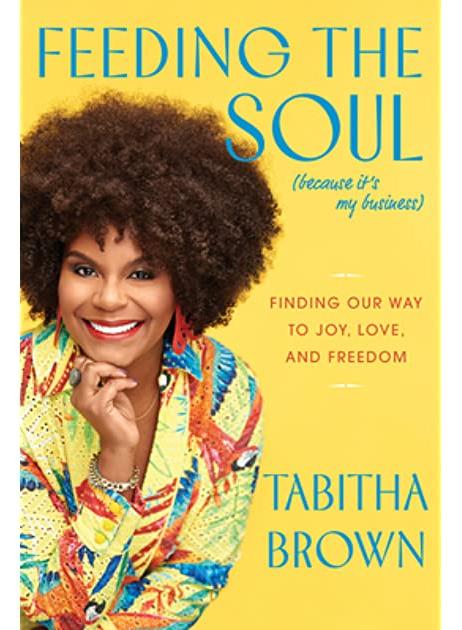 Everyone needs that book that you can go back to during the year for a bit of inspiration, and Feeding the Soul is it. Written by everyone's favorite Auntie, Tabitha Brown, Feeding Your Soul is instilled with personal stories and inspirational quotes and a few easy vegan recipes. In this life-changing book, Tabitha shares the wisdom she gained from her own journey, showing readers how to make a life for themselves that is built with kindness and love, both for ourselves and for others.
Feeding the Soul provides insight into the many challenges Tabitha encountered on her way to becoming the inspirational social media creative everyone loves. She is a reminder to never give up on your dreams no matter how long it takes. Get a glimpse into her inspirational vibes with this, a quote she gave Insider, recently: "I hope that my book feels like a friend in the hand and that it feels like a little piece of me you can take along with you," Tabitha said. "And every time you need a little pick-me-up you can turn the page and get it."