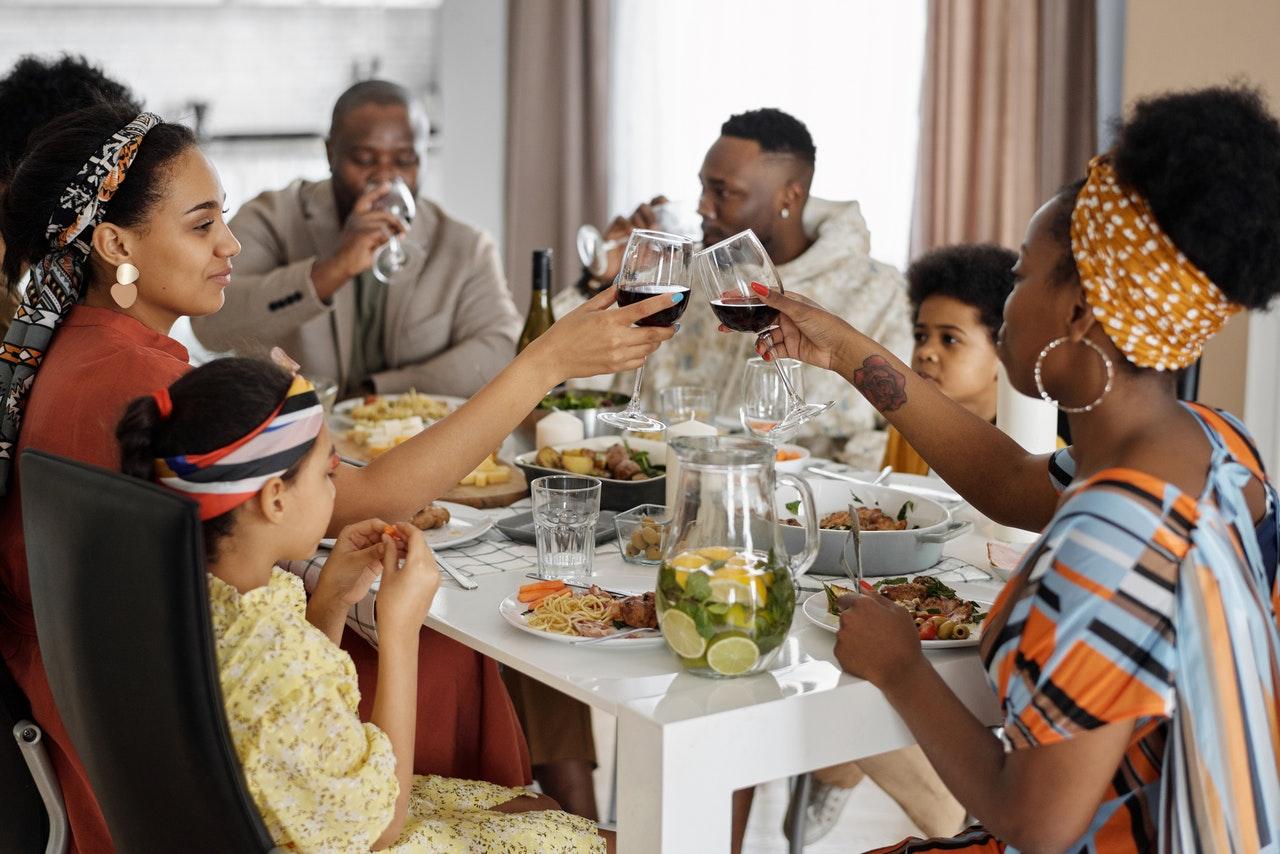 5 Low-Sugar Adult Beverage Alternatives For Healthier Sipping
By
Lydia Stowe
Oct. 14 2021, Published 4:15 a.m. ET
In the words of Kitty Wells, "Sugar in the morning, sugar in the evening, sugar at suppertime." Sound like you?
If your sugar consumption has gotten a little out of hand lately, you're not alone. With all the stress of the last year, many people turned to sugary foods and beverages for comfort and pleasure. A Ball State University study found 31 percent of participants had an increased stress level and decrease in healthy eating habits due to the pandemic.
"Diet is a key determinant of individual health, and pandemic-related stress is affecting the eating practices of individuals," said Jay Kandiah, interim dean of the Ball State College of Health. "Long term continuation of unhealthy eating practices can impose an additional burden on the health of Americans, especially those who are vulnerable to greater stress and deprivation."
While sugary comfort foods can make us feel better in the short-term, indulging in excess sugar is even riskier during a global pandemic, according to Healthline. People with underlying health conditions, including metabolic syndrome, have an increased risk for complications from COVID-19. During a time we need our immune systems firing on all cylinders, it's especially important to avoid excess sugar.
Sugar isn't just prominent in the snacks and desserts we enjoy, but also in alcoholic beverages. Many popular adult beverages are chock-full of sugar, so if you're going to indulge, consider one of these lower sugar, healthier alternatives.
Article continues below advertisement
1. FitVine Wine
If a glass of wine is how you unwind after a long week, you're in good company. Wine is tied for second most popular adult beverage in the US, but it can also be a sugar-filled option. FitVine offers great-tasting wine with much less sugar. In an average analysis against the top 10 wine brands in the US, FitVine has significantly less sugar— without flavor additives and sacrificing flavor.
Each bottle of wine has less than one gram of sugar (less sugar in an entire bottle than what's in one glass of the top 10 wine brands in the US.) FitVine offers transparency in what's in each bottle, from sugar content to calories and carbs. The wines are gluten free and vegan, and come in 13 varieties, from prosecco to pinot.
Article continues below advertisement
2. Un'sweet Wine
Another option for health-conscious vino fiends is Un'sweet, a delicious wine with absolutely no sugar. UN'SWEET offers a crisp pinot grigio and a smooth cabernet sauvignon, both locally produced in California. The wine is 100% natural and gluten free, and made without additives. It's also affordable, at just $13 a bottle.
UN'SWEET co-founder Tracy Tutor says this wine isn't just another dieting product for women. "It is about transparency and health," she said. "I work long hours and live a healthy lifestyle and I obviously care what I put into my body. Finally, a Zero sugar wine without compromising the taste."
Article continues below advertisement
3. Citizen Cider Seltzer
For when you're craving an easy-to-drink adult beverage in a can, reach for Citizen Cider craft seltzer. These hard seltzers are made with quality ingredients and just 100 calories and one gram of sugar. Citizen Cider seltzer is made with a unique process: it starts with craft hard cider and is broken down into pieces and reformulated to create a delicious craft seltzer.
The beverage is made with locally sourced real fruit and contains no added sugars. These refreshing and gluten-free drinks come in four flavors: apple all day, lemon spritz, ginger love, and hibiscus lime.
Article continues below advertisement
4. Boochcraft
If you care about what you put in your body and want to try a more unique, trendy adult beverage, Boochcraft will quickly become a refrigerator staple. The plant-based kombucha is brewed with organic ingredients and free from artificial flavors or preservatives.
Quality, taste, and transparency are at the core of Boochcraft's mission. The kombucha flavors are even enhanced with real fruit that's fresh-pressed in house for a distinctively fresh taste. Boochcraft is plant-based and gluten free, and contains probiotics in every sip. There are plenty of tantalizing flavors to choose from, including seasonal and heirloom flavors.
Article continues below advertisement
5. Finnish Long Drink Zero
If you haven't experienced a long drink yet, you're missing out! Long drink is the top selling category of alcohol in Finland, invented in 1952 for the Summer Olympics in Helsinki. During the Olympics, the Finnish government issued a refreshing drink to the tourists coming to see the games: the long drink!
Now, Finnish Long Drink is available as a delicious canned cocktail in the US. The carbonated beverage contains gin with natural grapefruit and juniper berry flavors and is smooth and refreshing. Long Drink Zero is the zero sugar version, which is gluten free, keto-friendly, and contains just 99 calories.
Whether you enjoy a classic glass of wine with dinner, or like to branch out and try something new, there are low-sugar, healthier options for adult beverages available in every liquor store. Give our favorites a try and you just might find a new go-to to crack open on the weekends.