Go For The Goal: Get Ahead By Embracing 5 Qualities of Successful Athletes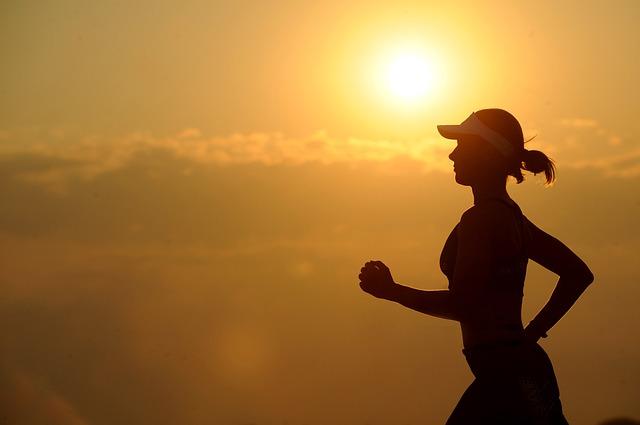 Did you know, according to a study done by Ernst & Young, only 3 percent of C-suite women have never played a sport? That means approximately 97 percent of our country's top female execs have been athletes at one point in their lives—over half of them being collegiate athletes.
Does this mean if you're not a sweat embracing, ball chasing animal on the field you can't succeed in corporate? Of course not! But here's five things every successful female athlete possesses, that you can also practice to get ahead in your career.
Discipline:
Playing competitive soccer for 18 years was not always a picnic. You play for the love of the game, but there are also moments like day four into college preseason— it's the 2nd three-hour training session of the day, a lovely 103 degrees out, and you have at least 10 blisters on your exhausted feet when coach says "get on the line"—again.
You can't help but wonder:
a.) Why do I do this to myself?
b.) Should I give this my all? I'm exhausted.
The answer, my dear friends, is always yes! Yes, you should give it your all! Yes, it is going to hurt! Yes, it will pay off!
Easier said than done, I know… But people notice when you are slacking. You will not make the starting line-up by skipping on your fitness (no matter how badly you hate it), and you will not make a promotion by skipping on the work you don't feel like doing. Remember, there are no shortcuts to anywhere worth going, whether it is a championship or a new opportunity at work, putting your time in is part of the journey.
Article continues below advertisement
Teamwork:
Whether you're an athlete or an employee, you play a role on a team. This means that the people around you will hold you accountable for your effort and progress. On the other hand, you can also be motivated, inspired, and bettered by the people around you. If you ask me, teamwork is the greatest single advantage in the workforce today. A cumulative group of people all working towards a single goal—learn to love them. Learn to work with them. Learn to succeed with them.
Leadership:
Let's put ourselves in a cliché sports movie moment here. Imagine yourself in a championship game that has come down to penalty kicks, and the score is tied. Your coach asks who is willing to take the last shot to win the game. Everything is on the line, and this will make or break everything both you and your team have worked for. Someone needs to take the responsibility and the weight of that pressure. Would you step up?
Article continues below advertisement
Leadership is a quality every great captain should have. It's also something every great manager, director, or CEO should have too. The ability to gain respect from teammates is no different than the ability to gain respect from work colleagues. Maintaining grace under pressure, being consistent and leading by example to attain a goal is exactly what makes you stand out from the crowd. If you want to advance your career, taking on added pressure is more often than not part of the job. How you manage that pressure, however, will determine how your company and peers view you.
Sportsmanship:
Similar to the ending of a match, when you go to shake your opponents' hands (even the girl who kept hacking your ankles on purpose), you should practice sportsmanship in all aspects of your life. Never be unprofessional by acting on your emotions when something or someone may not be agreeing with you at work. Showing patience and control in your reactions and demeanor assures your peers that you work well under pressure. Overreacting in a moment of anger however, could deliver you a red card in a game, or an unfavorable opinion of you from your coworkers. Remember to always seek respect, not attention, it lasts longer (Alright you got me. That quote is from Pinterest).
Article continues below advertisement
Drive:
What does every badass female athlete and corporate CEO have in common? An innate, biologically determined urge to attain a goal or satisfy a need—That's right, DRIVE.
Competition is something that is a part of life and human nature. It exists in every aspect of your daily routine. Your career, whether you are a beginner or seasoned veteran, exists because you are part of a competing marketplace. And whether your place of work is a small niche or a massive mainstream company, you are part of a working machine to be better than your competition. And how do we do that? By pushing our peers and ourselves. I'm sure we're all familiar with the stereotype of the meathead athlete mentality—that winning is everything. But statistics show that successful athletes tend to be successful people, especially female athletes.
There is something to be said of going after a goal with tenacity and powering through adversity to succeed. In a world of growing gender equality, it's great to see women who are not only willing to step up to the plate to pioneer "male dominated roles," but biting at the bit to do so.
So, I say go for the goal, and get ahead at work with your pony-tail held high!