5 Reboots Of Classic TV Shows Actually Worth Streaming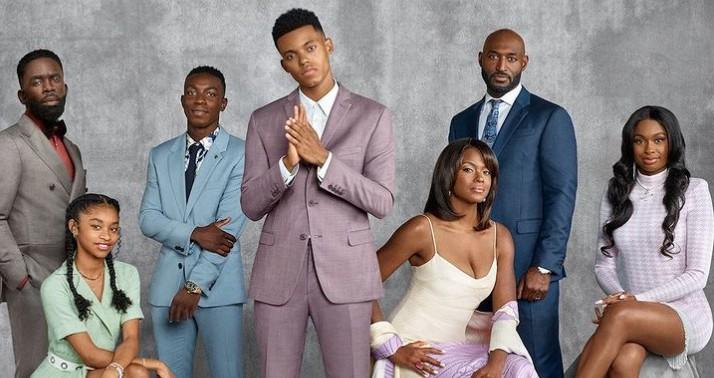 Let's call it a comeback, as 2022 is serving up some great TV. The popularity of streaming services like Netflix, HBO Max, Peacock, Paramount+ and others has ushered in a flood of reboots of classic TV shows. Just like the much talked-about "Sex and the City" reboot "And Just Like That," some people are for it, and some hate it. You never know what to really expect with a reboot, and there are just some shows that should just be left alone. However, check out a few TV reboots that are actually worth watching.
Bel-Air
"Bel-Air" is a dramatic reboot of Will Smith '90s sitcom "The Fresh Prince of Bel-Air," it has been trending since the three episodes dropped on Peacock Feb. 13. The network has already ordered two seasons of the show, according to Deadline, because it has become so popular. New episodes are released every Thursday on the streaming network. "Bel-Air" has all the same characters, but with entirely different actors in the roles and a few more twists.
The reboot is based on a viral video by Morgan Cooper that imagined a dramatic version of the iconic sitcom. Cooper is also co-executive producer on the project along with the original show's producers Will Smith, Quincy Jones, and Benny Medina.
Saved By The Bell
Another one of our 90's favorites, "Saved by the Bell" was rebooted in 2020 by Peacock. The new "Saved by the Bell" reboot is currently streaming its second season. The show follows a new generation of students attending Bayside High, it largely features a young cast. Mark-Paul Gosselaar and Tiffani Thiessen reprise their roles as Zack and Kelly, who are now the governor and first lady of California, Elizabeth Berkley and Mario Lopez reprise their roles as Jessie Spano and A.C. Slater, who both work for the school, while Lark Voorhies' Lisa Turtle is a fashion designer who stops by occasionally. "Saved by the Bell" appeals to both old and new viewers.
Article continues below advertisement
The Wonder Years
"The Wonder Years" reboot is a remake of the popular '80s sitcom except this time, it's a Black family, the Williams, who tackle life in 1960s in Montgomery, Alabama. Don Cheadle narrates the show as the main character, Dean Williams, who, as an adult, looks back at his life (just like Fred Savage did as Kevin Arnold on the original). Lee Daniels, Saladin Patterson, and Savage are producers, and the show can be watched on ABC or streamed via Hulu.
Gossip Girl
The "Gossip Girl" reboot premiered on HBO Max in the Summer of 2021, and much like the others, it features an all-new cast. Narrated by original cast member Kristen Bell, the reboot picks up eight years after the events of the original series and follows a new generation of private school teens in New York tackling new drama.
The Game
You may be thinking, "How many times are they going to bring back 'The Game'?" Well, this time the reboot may have been done the right way. Streamed via Paramount+, the show features a few of the original cast members including Wendy Raquel Robinson and Hosea Chanchez (and no Tia Mowry) but there are new characters that bring on new drama. The show pretty much keeps the same premise of focusing on Black culture, family, and pro football, but they're in a new city (Las Vegas) and you'll see more tough topics covered like racism, sexism and classism.