5 Women Poets Who Inspire, Enlighten And Uplift
April is National Poetry Month, touted as "the largest literary celebration in the world." It is a reminder that poets play an essential role in our culture and that poetry matters. Throughout history, women poets have used their words to serve as leaders for social and political change. There are countless volumes of poetry written by women who have inspired and uplifted us over the decades such as Maya Angelou, Sonia Sanchez and Gwendolyn Brooks.
Not only have women poets been known to decree their victories and struggles, but they've also captured the complexity of life, community, love, and sisterhood. Whether they're telling stories about trauma, joy, feminism, beauty, or racism, women poets have captured the hearts and minds of their readers. These five impactful poets are carrying the torch to continue inspiring and uplifting us today:
Amanda Gorman
If you didn't already know this first poet, you most likely became familiar with her when she became the youngest inaugural poet in U.S. history. Amanda Gorman delivered her poem, "The Hill We Climb," at the inauguration of President Joe Biden in 2021.
She is as an award-winning writer and graduate of Harvard University. She has written for The New York Times and has authored three books. Her poetry focuses on issues of systematic oppression, feminism, race, and the African diaspora. Gorman became the first person to be named National Youth Poet in 2017. Make sure you follow her on Instagram @amandascgorman and check out her website TheAmandaGorman.com.
Article continues below advertisement
Rupi Kaur
This poet works have been seen all over Instagram and she has more than 4 million followers. Rupi Kaur is not only an Instapoet but her books have sold millions of copies. Kaur who was born in India and raised in Canada is writer, performer, and artist who at the age of 21 illustrated and published her first poetry collection while in college, which was the best-seller Milk and Honey.
The author of the three books, Kaur writes about love, loss, trauma, healing, femininity, and migration. She currently on a world tour and has a show, "Rupi Kaur Live," that can be streamed on Amazon Prime. Make sure you follow Rupi in Instagram @rupikaur and learn more about her via RupiKaur.com.
Morgan Harper Nichols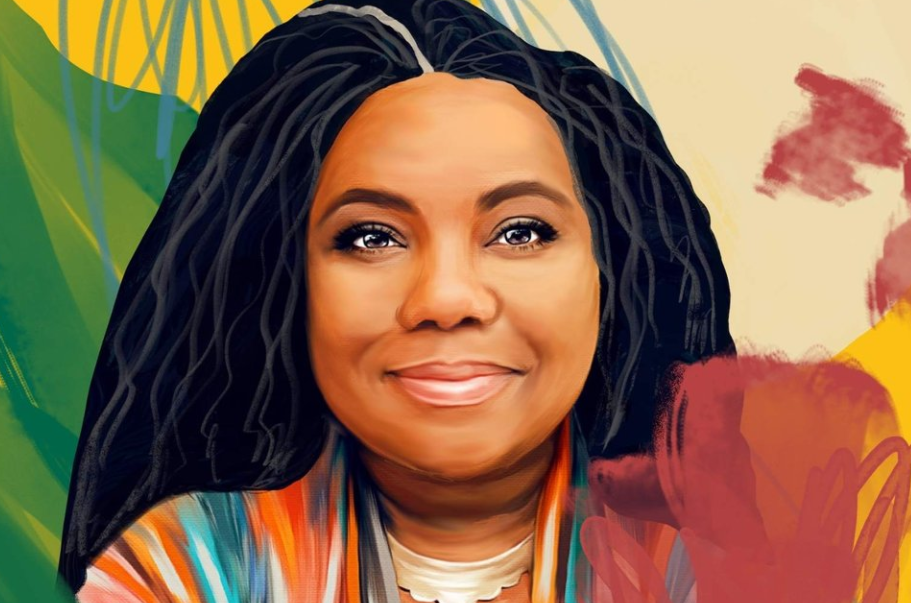 Morgan Harper Nichols is an autistic artist, musician, and poet. She is also considered an instapoet as she spreads motivational words of wisdom on social media. Morgan is an advocate for autism and is outspoken about being diagnosed as an adult at age 31, she speaks and writes about how she struggled over the years communicating with peers.
She is the author of three books and often writes about staying positive during tough times, something that is inspired by real-life interactions and stories. Make sure you follow Morgan on Instagram @morganharpernichols and check out her website MorganHarperNichols.com to find out about her other projects such as her podcast, app, online shop, and bestselling books.
Article continues below advertisement
Warsan Shire
This poet is most recognized for writing in Beyonce's visual album "Lemonade." Warsan Shire is a British-Somali writer and poet born in Nairobi and raised in London. She has written two books, Teaching My Mother How to Give Birth and Her Blue Body, and served as the first Young Poet Laureate of London.
She was also a poet in Beyonce's film "Black Is King" in collaboration with the superstar entertainer. She writes about feminist issues, race, displacement, immigrant and refugee experiences, trauma, and politics. Make sure you follow Warsan on Instagram @warsanshiree.
Jasmine Mans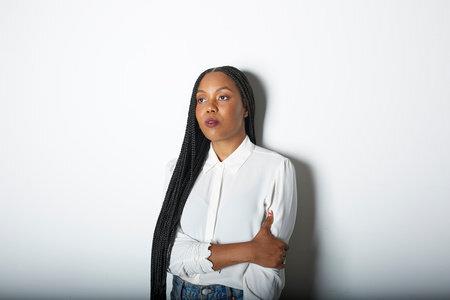 Jasmine Mans is a writer to surely look out for. She wrote the best-selling book, Black Girl, Call Homein 2021, and she's a poet, artist and designer from Newark, N.J. Her debut collection of poetry, Chalk Outlines of Snow Angels, was published in 2012.