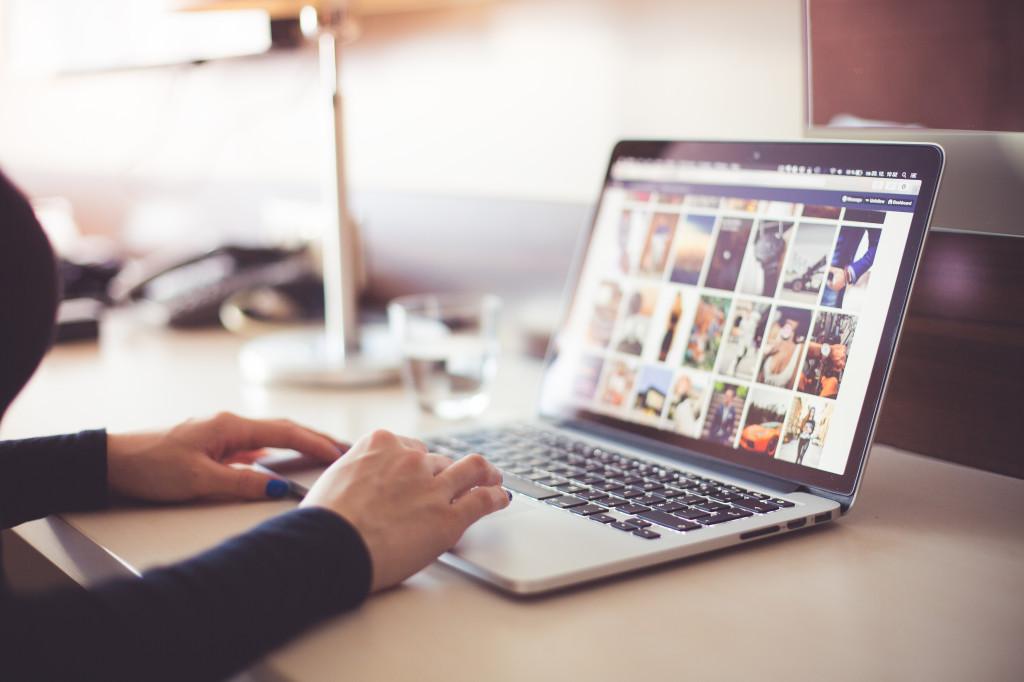 Need To Polish Your Online Image – Here's How
By
Your Coffee Break
Jun. 8 2017, Published 3:00 a.m. ET
Building a professional online presence can be important for a number of careers. When you're trying to position yourself as an expert in your industry, you want to get your name out there. But when you look for tips on how to boost your online presence, you're probably met with tip after tip relating to social media.
While social media can be a great way to spread your message and get noticed, it isn't right for everyone and everything. Because social media has such quick turnaround times, it can be difficult to create content that really sticks. If you don't have a huge following, you'll want to find other ways to boost your online presence.
Let's take a look at a few things you can do to develop your online image.
1. Start a Blog
Running a blog takes some work, but it can be one of the best ways to create and grow your professional online presence. Because setting up a blog is easy and relatively cheap, you can create your own website to post whatever content you want.
Keep in mind that maintaining a blog isn't always easy. If you're really hoping to boost your online presence, you'll want to blog frequently. Writing posts a couple times a month can ensure your website stays active and continues to bring new readers to your page.
2. Start a YouTube Channel
A lot of professionals are better speakers than they are writers. If you fall into this category, you may want to consider creating a YouTube channel for video blogs instead of a traditional blog. A video blog will allow you to show your personality while sharing your professional insights.
Video blogs will give you new content to share on your website or social media pages. Having videos hosted on YouTube will also allow you to rank for searches on the platform. With over 1.3 billion YouTube users, this gives you the opportunity to reach an entirely new audience.
Article continues below advertisement
3. Host a Webinar or Online Course
As a professional, you probably have some skills other people in your industry are looking to develop. Whether you're new or you've been working for years, you have a unique perspective to offer those still looking to grow. Do this by creating an online course or webinar. You may even be able to make some passive income while you're at it.
There are a number of different platforms out there that allow you to create a course on just about any topic you want to teach. From professional development to a specialized skill, you can create a course that allows you to position yourself as an expert on that topic.
4. Get Listed
Online directories allow you to boost your credibility and get a backlink to your blog or website. When you ask a directory to create a listing for you, you're also increasing the number of people who may be able to find you.
Getting listed in a local directory is free, easy and requires very little commitment. Once your listing is up, ensure the information is updated if you ever move or change your phone number. Otherwise, simply post your listing and see your online presence improve.
Article continues below advertisement
5. Create a Conversation
Social media isn't the only place you can engage with others online. Getting involved with online communities and industry forums can give you an opportunity to share your experience, make a few connections and improve your online presence.
When people recognize your name in these communities and forums, they will start to recognize you as an expert. If you gain a strong enough following or you believe you've established your authority, you may even want to start your own community on a specific website or platform. This can improve your online presence even more.
6. Write an eBook
Creating an eBook can be a great way to boost your online presence and prove your professional authority. Because eBooks take a major commitment to create, writing and publishing a book online can show anyone who searches for you that you're serious about the industry you serve.
Your eBook can be a great way to attract new followers, customers or fans. If you make your eBook easily accessible and quick to read, people can immediately develop an understanding of what you do or offer. With this quick introduction, you can attract some high-quality connections.
When looking to boost your online presence, consider what feels right for you. Whatever pathway you choose, ensure it connects with your professional image. Find an area that you feel comfortable in and start making content. As you become more comfortable with creating digital content, it will be easier and easier to grow your online presence.