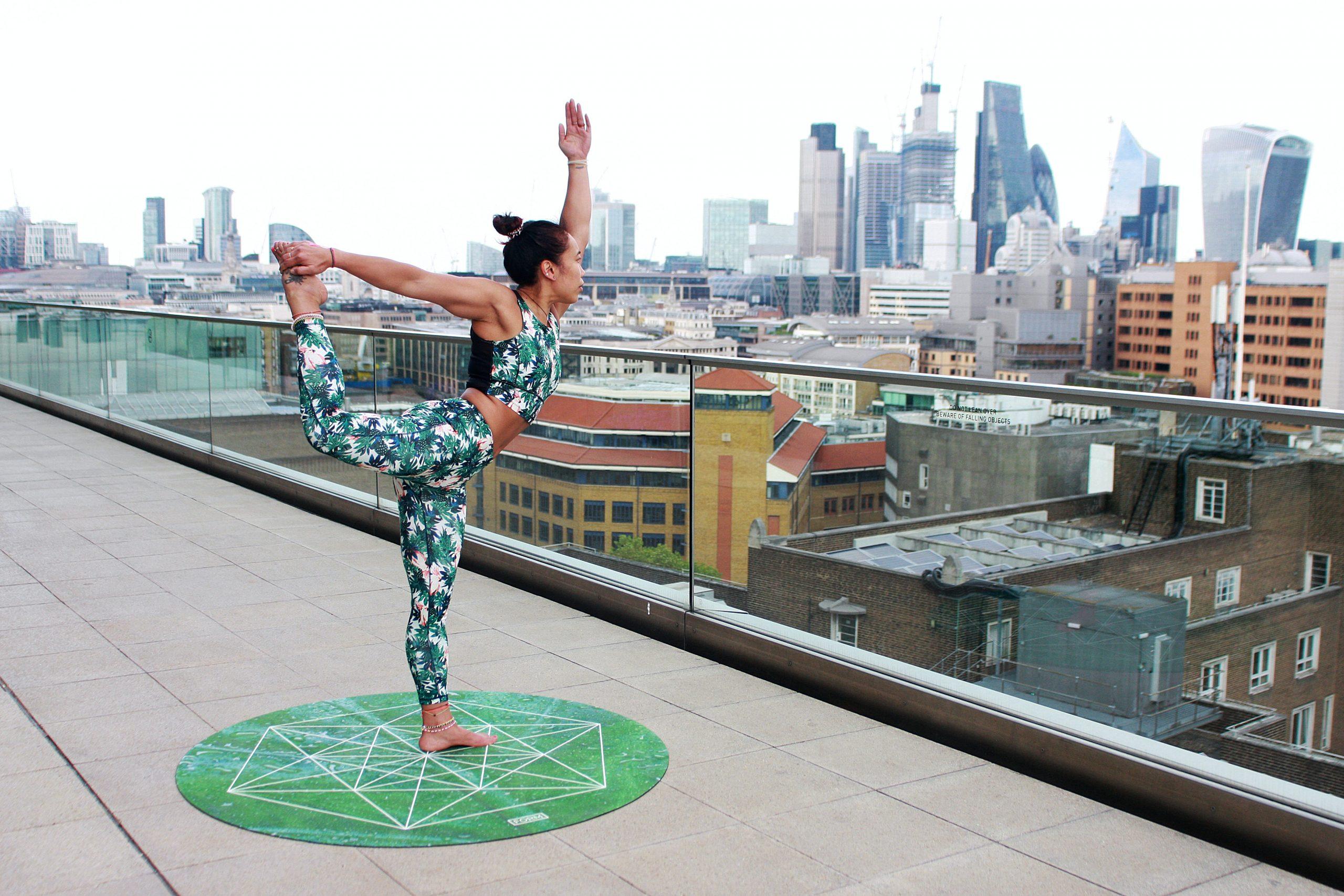 9 Home Workout Videos That Will Keep You In Shape During Lockdown
By
Rita Pike
Apr. 10 2020, Published 3:45 a.m. ET
For many of us, life is freaking crazy right now. We're battling new schedules, potential fears and anxiety for loved ones and ourselves, and we can't get to the gym to work out those cortisol creating emotions and stressors.
Personally, I've been taking walks and runs outdoors to get in some fresh air and sunshine, but I'm missing the gym badly.
I've decided that now is the perfect time to focus on the positive and make some goals for my body and health that I don't usually have the time for. If I can establish these healthy habits now, they might just stick in the long run. Like doing yoga to help my mind-body health and bodyweight workouts for a healthier immune system and better fitting clothes.
The Best Workout Videos for Your Mental Health
While we need to work our bodies for physical strength and health, I always began training sessions for myself and former clients with the mental and spiritual health aspects. Without dealing with these components our physical health can decline more rapidly.
1. Yoga for Depression
Article continues below advertisement
Unfortunately, one of the many side effects of social distancing and the impending economic crash is an uptick in depression and suicide across the world. This video will, by no means cure your depression or suicidal ideations, but it may help for dealing with less serious cases of depression.
If you are having suicidal thoughts or severe depression, please contact the National Suicide Prevention Lifeline along with a psychiatrist or other mental health care professional.
2. Yoga for Anxiety Issues and Stress
Article continues below advertisement
Stress and anxiety levels are also high in these times. Many people are struggling to find coping mechanisms with their schedules and lifestyles being disrupted by quarantines and self-isolation. Again, no yoga video can cure these mental health challenges, but this video from Yoga with Adrienne may help you drop cortisol levels through relaxing and stretching your body in productive ways.
3. Yoga for Concentration and Mental Focus
Article continues below advertisement
Adrienne, from Yoga with Adrienne, also provides us with a great video for those dealing with mental focus and concentration issues. I highly recommend using this video during work breaks throughout the day to help you de-stress and re-focus, especially if you're feeling anxious or overwhelmed by work, the news, or family challenges.
4. Full Body No Equipment HIIT Workout for De-stressing
Article continues below advertisement
While yoga is an amazing way to relax, stretch, and lower cortisol levels, some of us need something a little more intense to help us de-stress. Personally, a good HIIT workout does it for me, and this short 20-minute workout video will do it for you too.
Workouts for Weight Loss
As I scroll through the feeds of many of the weight loss, fitness, and personal training Facebook groups, I see a lot of folks decrying their derailed efforts in weight loss since going under lockdown. Many are having issues with controlling their appetites, thanks to food surrounding their boredom. Others are saying that they can't go to the gym, so they're at a loss for how to maintain a healthy workout program at home.
These videos will help you if you find that your appetite has increased and you need to burn off some calories.
Article continues below advertisement
5. Appetite Suppressing Full Body No Equipment Killer Cardio & Ab Workout
If you regularly do this awesome workout from Group HIIT, you'll likely find that you're not dealing with as much emotional hunger and constant urge to nosh on junk food. It might take a few days to kick in as an appetite suppressant, but at least you'll be giving your body a thorough workout in the meantime.
Article continues below advertisement
6. No Equipment Full Body Strength Workout
If you're not a dumbbell junky, you might want to try out this easy to follow, no-equipment workout video with Tom Merrick of the Body Weight Warrior workouts. It's a little more advanced than the basics, but he provides you with step-by-step, full demonstrations of how to do each move.
Article continues below advertisement
Specialty Workouts
Not everyone can engage in a hardcore HIIT session or run in place for an hour. For folks with specific challenges or unique needs – like pregnancy or limited mobility – these are some of the best workout options.
7. Pre-Natal No Equipment Home Workout
Pregnancy doesn't immediately eliminate effective workouts for everyone, but there are precautions to take to avoid over-stressing your body and the baby you're carrying. This workout focuses on moves that will help pregnant women maintain and build muscle before giving birth.
Article continues below advertisement
8. Chair Workouts for Limited Mobility and Breathing Challenges
Article continues below advertisement
If you use a wheelchair, a walker, or deal with some breathing and movement challenges, this Bodylastics video is easy to use and will help you build muscles without causing issues. The workout is not only completed in a few different chair types, showing versatility, but the workout is also demonstrated by someone who has some of these challenges along with the personal trainer.
9. Seated Upper Body Exercise for Spinal Cord Injuries
Article continues below advertisement
This final video is designed specifically for patients who've had some kind of spinal cord injury and find mobility more limited than most. The workout promotes better health through cardio and resistance training exercises.
Being Stuck on Lockdown Doesn't Mean You Can't Get Fit
In many cases, we can still go outside for a walk, run, or even a yoga session in the backyard. But for rainy days, those on quarantine, or when you just need to make up for lost gym time, these workouts can be a big help. I personally use a combination of yoga, HIIT, killer cardio, and ab workouts for my best health. Choose whichever ones will help you the most.