Gates Foundation Commits $1.27 Billion To Advance Global Goals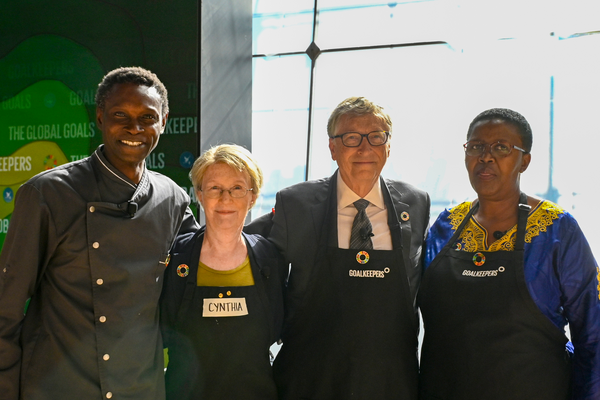 In conjunction with governments, philanthropies, and other organizations, the Bill and Melinda French Gates Foundation has committed a total of $1.27 billion toward advancing the U.N.'s Sustainable Development Goals (Global Goals).
"This week has underscored the urgency of the challenges we face, and the promise of sustainable solutions that save and improve lives," said Mark Suzman, Gates Foundation CEO. "We can get back on track toward the SDGs, but it's going to take a new level of collaboration and investment from every sector. That's why our foundation is significantly stepping up our commitment to help confront crises now and ensure long-term impact across critical determinants of health and development."
The funding will be used to address global crises and the halted progress to meet the U.N.'s Sustainable Development Goals (Global Goals). The foundation's sixth annual Goalkeepers Report found that the world was not on track for achieving the goals by 2030.
At the 2022 Goalkeepers event, global leaders and changemakers met and hosted panel discussions to address the current state of the goals and their plans for future efforts. Mia Mottley, Prime Minister of Barbados; Pedro Sanchez, Prime Minister of Spain; Bill Gates; Melinda French Gates; more than 300 young activists; and other emerging and established leaders from around the world participated in Goalkeepers 2022.
The Gates Foundation has announced that the funding will be applied to the following areas.
Fighting AIDS, Tuberculosis, And Malaria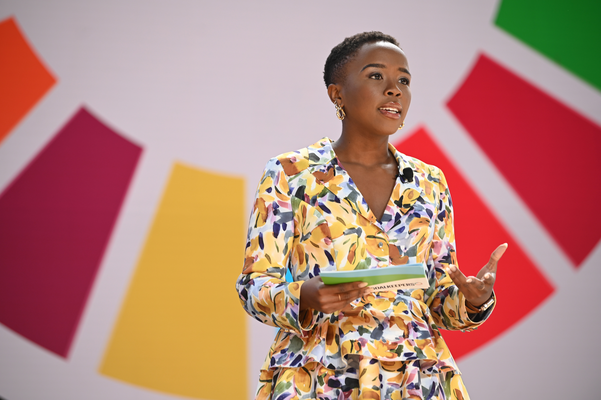 This is the foundation's largest commitment yet to the Global Fund.
The Global Fund partnership has helped health programs in the saving of 50 million lives.
This funding is meant to help accelerate efforts to end HIV, tuberculosis, and malaria by 2030, as well as help to build the resilient health systems needed to protect against future pandemics.
It also will be instrumental in reducing the disproportionate impact of these diseases on women and girls.
Article continues below advertisement
Fighting The Food Crisis In Africa And South Asia
The foundation has chosen to make a $100 million commitment to various organizations including:
Global Agriculture and Food Security Program (GAFSP), an organization that supports governments in rebuilding sustainable and resilient food systems
African Fertilizer and Agribusiness Partnership (AFAP), an organization that make fertilizers more affordable and accessible for smallholder farmers
CGIAR's Nigeria-based International Institute of Tropical Agriculture, a research center that focuses on giving farmers new and improved varieties of crops
Child Nutrition Fund, an organization that provides ready-to-use food for women and children. The foundation's investment will be used to expand to preventative nutrition products as well.
The funding will also be used to work with partners in order to supply sustainable feed and fodder to African families that depend on livestock for nutrient-dense food and as a source of income, as well as with partners who focus on strengthening local food systems through empowering women farmers.
Bill Gates explained at the Goalkeepers event how important fighting food insecurity is.
"Women and children suffer the most from food insecurity," he said. "To completely solve the issue, we would actually need $6.5 billion for food aid and $890 million for agriculture R&D."
Article continues below advertisement
Supporting Global Digital Public Infrastructure
According to the Gates Foundation, $200 million will go toward helping to expand infrastructure that low and middle-income countries can use to become more resilient to crises such as food shortages, public health threats, and climate change, as well as to aid in pandemic and economic recovery.
This infrastructure encompasses tools such as interoperable payment systems, digital ID, data-sharing systems, and civil registry databases.
Partners In Health Scholarship Fund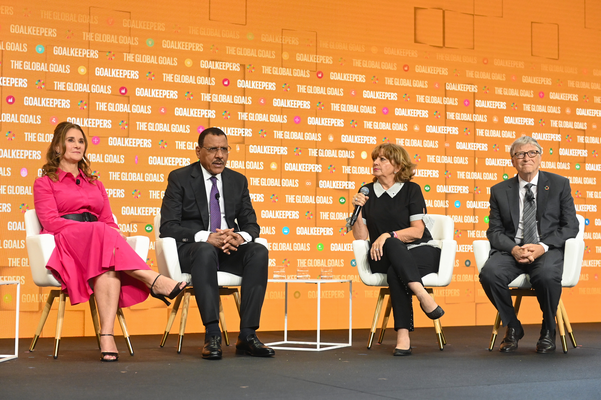 This $50 million commitment will be used to help catalyze a larger effort to raise $200 million for a scholarship fund.
The scholarship fund will support students, 75% of whom are women, to attend UGHE, a university in Rwanda, and help accelerate efforts to increase the number of health care workers in Rwanda and around the world.
Chimamanda Ngozi Adichie, a writer who spoke at the event on gender inequality, said "We can remake the culture to benefit everyone. Girls and boys need to see women working."
The funding provided and the partnerships made will help to accelerate the much-needed progress towards the global goals.
"We see the greatest progress when governments, the private sector, and local communities collaborate in global health programs," said Bill Gates, co-chair, in a statement to the press. "The commitment this week to combat preventable diseases and save millions more lives through the Global Fund replenishment is a great step forward in getting back on track to reach the Sustainable Development Goals."