Black Women With Fertility Challenges: Why They Suffer In Silence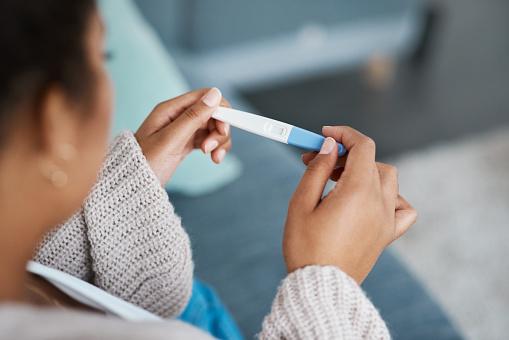 Infertility in the Black community has always been a taboo topic. Even most recently with celebrities such as Tyra Banks, Michelle Obama, and Gabrielle Union shared their struggles, it still tends to be a very silent conversation. In Michelle Obama's memoir Becoming she says, "we had one pregnancy test come back positive, which caused us both to forget every worry and swoon with joy, but a couple of weeks later I had a miscarriage, which left me physically uncomfortable and cratered any optimism we felt."
Dating back to slavery, there has been a dangerous stereotype that Black women are naturally fertile. This hyper-fertility stereotype has continued to affect Black communities because it is simply untrue.
Research has proven that Black women are twice as likely as white women to suffer from infertility, but are less likely to seek medical help. Studies from the CDC also noted that 15 percent of white women between 25 and 44 seek infertility treatment, compared to the 8 percent of Black women. As reported by Kennethia Gaines, clinical nurse manager for the UCSF Health System and advocate for Black women's health, "Black women also have the highest rates of infant mortality and adverse outcomes in the United States."
Why Black Women Suffer in Silence?
One of the major factors leading to this higher occurrence is our reluctance to visit the doctor. As Black women, we are unreasonably discriminated against in the healthcare system and in the past have not had anyone to advocate for us. Harvard researcher Nancy Kriegar notes in her study on Discriminations in Black Women's Health, "The reluctance to see a doctor due to mistreatment and being ignored has rooted back to the Jim Crow era." Additionally, Black women have been known to have higher rates of conditions such as Fibroids, Endometriosis, and Polycystic Ovary Syndrome (PCOS) that can cause infertility. According to the Resilient Sisterhood Project, conditions such as Endometriosis have often been misdiagnosed in Black women.
Article continues below advertisement
Another reason why certain groups of Black women are hesitant to not seek help with infertility is because of how expensive infertility treatments are. A single in-vitro fertilization cycle can run from $10,000- $15,000 or more. However, there are more and more scholarships or low-cost treatments available out there to help families with this. Insurance companies in some states are also now covering fertility insurance coverage for three IVF rounds or three embryo transfers. Alternatively, some families look to adoption as there are so many children in need of a home, as well as grant programs that help families finance the adoption process.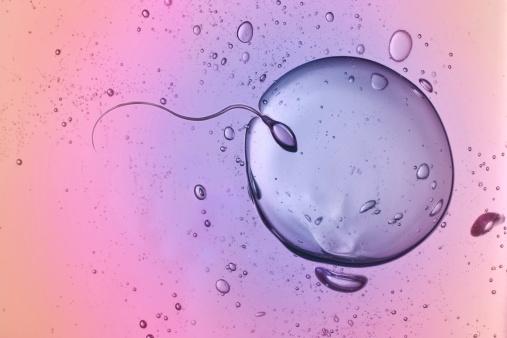 Article continues below advertisement
Breaking The Cycle
A great way to end this stereotype and myth is to start talking.
According to a University of Michigan study, Black women also more often feel that infertility hinders their sense of self and gender identity. The U-M study focused exclusively on African American women and infertility. Through this study 50, African American women of different socioeconomic backgrounds were interviewed about infertility and relationships with friends, relatives, and doctors. Their ages ranged from 21 to 52 and most were married. It was also reported by the black women in the study that physicians made them uncomfortable by making assumptions about their sexual promiscuity, ability to pay, or their weight. Rosario Ceballo, a U-M professor of psychology and women's studies and creator of the study said, "I was struck by the absolute pain of women who described going to a medical appointment and seeing bulletin boards full of babies that were all white babies."
Today there are resources, advocates, and organizations such as the Brown Broken Egg out there to help Black Women begin to seek help. The Broken Brown Egg exists to empower, inform, and advocate for those questioning or experiencing the impact of infertility, with an emphasis on the Black experience of it. The Broken Brown Egg was created by Regina Townsend, "I started my organization in 2009 to help provide a voice to African American men and women facing infertility struggles. This is important because infertility is bigger than babies. It affects so much of a person's life beyond reproduction, and the more we talk about it and provide connection, the more we can help one another." Let's end this myth and educate each other, together.