Blessing Omakwu Discusses Staying True To Herself And Her Fight For Equality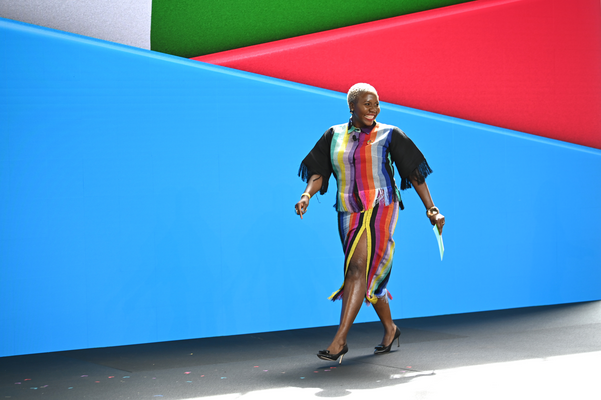 If there is one thing that Blessing Omawku cares about deeply, it's changing the world for the better. Her inspiration for her career path started in Nigeria with her mother. "I spent a lot of time in Nigeria with my mom growing up," she told Her Agenda. "And when I saw the way that she was treated, even with her being a leader, I knew I wanted to work with gender issues."
For Omakwu to do the work that she aspired to do, she decided to pursue the education needed to fight for the rights of others. "I realized in law school that I wanted to work in policy to make a real difference," she said. "I finished law school and went to work in the public sector with the United Nations on gender issues and human rights."
She also worked with and advised various international organizations and government agencies, including the ONE Campaign and the Nigerian Federal House of Representatives.
Omakwu always thought becoming a part of the New York Bar and working for the U.N. was her dream. She never considered her end goals changing, but they did.
"I stopped thinking about end goals a long time ago," she said. "I thought I would become a part of the bar, be a lawyer, work for the U.N., and I wasn't willing to pivot for a long time because I was so set on doing that, but I realized that my work is about elevating other voices and I should make that my immediate goal."
She now serves as deputy director leading the Goalkeepers initiative at The Bill and Melinda Gates Foundation, a role she took on in 2020. Her duties include working to help accelerate progress toward the United Nations' Sustainable Development Goals, using storytelling, data, and partnerships for progress and innovation.
Article continues below advertisement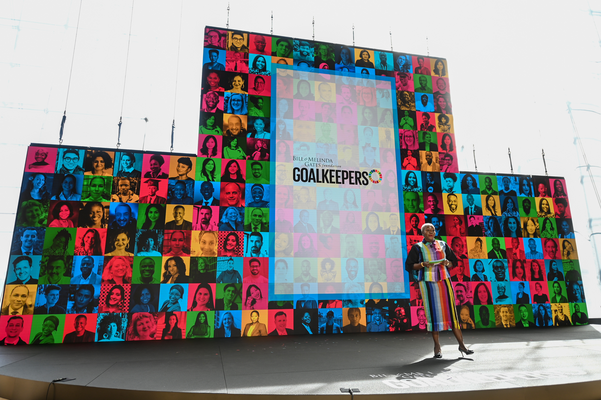 Along with her work with the foundation, she also started a nonprofit called The She Tank, a modern think tank that advocates for equality for women of African descent. "She Tank was a way to make conversations accessible," she said. "We would host events, film screenings, and conversations to talk to people in a fun way about urgent topics surrounding gender."
And it is her work for The Bill and Melinda Gates Foundation on the Goalkeepers project that has added to her career fulfillment.
Article continues below advertisement
"The goalkeepers and the people here energize me," she said. "In other places, I'm used to seeing activists and leaders compete for resources, but here people are working out collaborations and partnerships to tackle some of the world's biggest issues. Seeing these innovative ideas, collaborations, and visibility for leaders brings me so much joy."
The Goalkeepers project will continue activating the community by going on the road and getting resources to policymakers on the ground, which means that Blessing Omakwu's work is never really done.
She is OK with that, though. She is learning to take it one season at a time, letting go of her end goals and focusing on the present.
And when Omakwu isn't busy working on gender issues or human rights or getting policies passed, she is jamming out to "Virgo's Groove" off Beyonce's Renaissance album. She adds that authenticity is important to her in her career journey. "That's what I am the most proud of out of everything," she said, with the biggest smile on her face. "I have stayed true to who Blessing is."