BMAC Gala Honors Icons And Advocates In Black Music And Media
A powerful statement echoed within the walls of this year's Black Music Action Coalition Gala held at the Beverly Hilton in Beverly Hills, California, on Thursday, September 21. The declaration, "All music is Black music," set the tone for an evening of celebration and recognition of Black music, Black media, and some of its greatest luminaries.
Formed in 2020 following the tragic killing of George Floyd, the Black Music Action Coalition, also known as BMAC, seeks to support Black Americans in their rightful pursuit of equity in music and beyond.
"In the wake of the [George Floyd] tragedy, a variety of movements launched to help Black Americans fight for the equity we so rightfully deserve. The Black Music [Action] Coalition was launched, as was the Black-owned Media [Equity] and Sustainability Institute, also known as BOMESI," AllHipHop.com founder Grouchy Greg said to award show attendees on Thursday night. Greg announced that the gala marked the start of a new partnership between BMAC and BOMESI.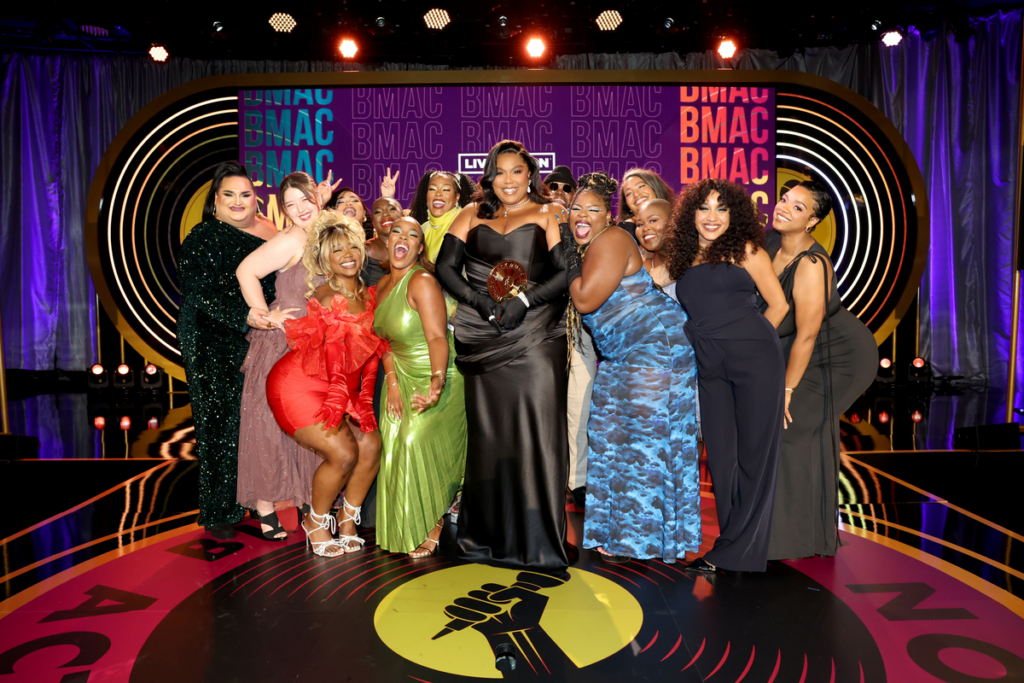 Article continues below advertisement
"When you have a new artist, you want to break your artist; you call Black-owned media, you call small media, you call regional media. But when they blow up, you don't call us anymore. Together, we can change that. We hope with our partnership, we can foster long-term sustainability and growth for not just the music industry but also Black-owned media. Without us, a lot of voices aren't heard, and who tells our story better than we tell our story," BOMESI co-founder Devon Johnson said.
Now in its third year, the BMAC Awards gala celebrates the business and creative minds behind the music that moves us. It's a chance to shine a spotlight on the contributions of Black artists and industry leaders, not only to the music industry but to the broader world. The BMAC Awards endeavor to affirm that the influence of Black music transcends mere notes and beats, undeniably imprinting a lasting mark on the global stage.
Article continues below advertisement
"I started activism when I was 13 years old. Never did I think at 45 I would have to be part of an organization that still pushing for equality in this nation, still trying to get this country to live up to its promise, but I will say I'm extremely proud that we were able to keep our commitment that we made in 2020, to hold people accountable, to ensure that commitments that they made, wouldn't die," BMAC co-founder and chair Willie "Prophet" Stiggers said reflecting on the work of BMAC. "So while others turned the volume down, I am very proud that we are able to keep the volume up."
BMAC assembled numerous music artists, executives, creatives, and influential figures, all gathering on the BMAC Black carpet to pay tribute to the honorees and the essence of Black music.
– BMAC Clarence Avant Trailblazer Award – Sylvia Rhone (Chairwoman and CEO of Epic Records), Jermaine Dupri (Hip-hop artist, award-winning producer, songwriter, author, DJ and CEO of So So Def)
– BMAC Quincy Jones Humanitarian Award – Lizzo (GRAMMY Award-winning, Emmy Award-winning superstar singer, songwriter, rapper and actress)
– BMAC Social Impact Award – Keke Palmer (actress, singer, songwriter and producer), Dr. Menna Demessie (SVP, Universal Music Group and Executive Director, Task Force for Meaningful Change), and Jesse Collins (Emmy Award-winning producer)
– BMAC Change Agent Award – Jason Flom (Co-Founder and CEO of Lava for Good) and Trae tha Truth (Rapper and activist)
– BMAC 365 Award – Tariq Cherif and Matt Zingler (Rolling Loud Co-Founders)
Article continues below advertisement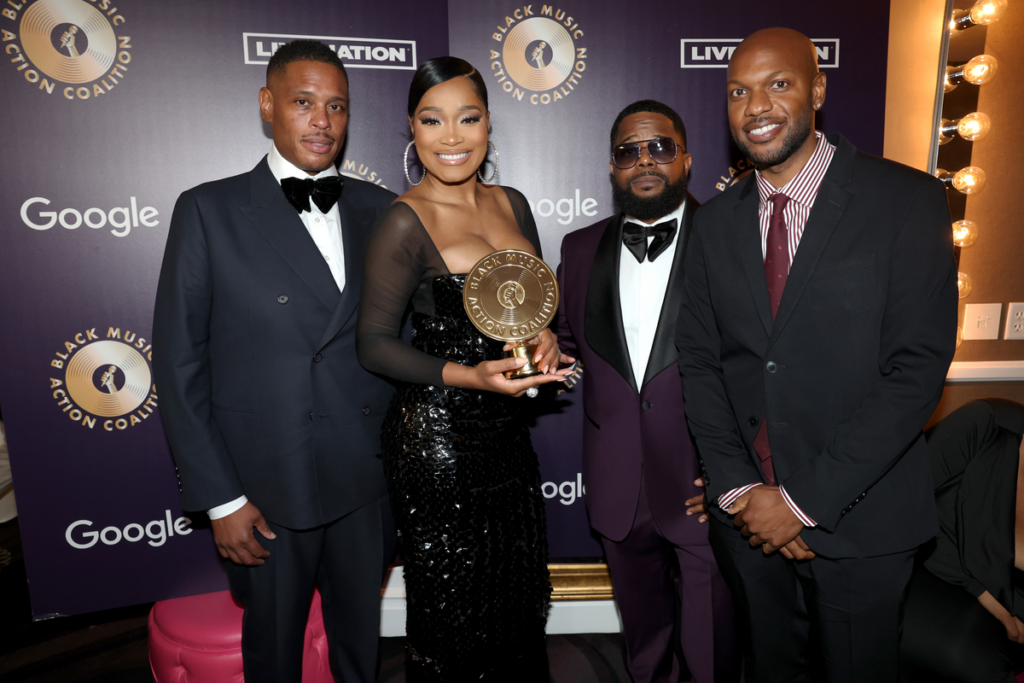 Versatile talent Keke Palmer expressed her joy that she received recognition for both her artistry and her societal influence as she was honored with the BMAC Social Impact Award.
"The fact that I can use my art to also uplift and impact someone in a positive way that's more than I could ask for. That's what I always knew at the beginning of my career. My parents always introduced me to people [who] use their platform for things other than themselves, whether it be Muhammad Ali or Ruby Dee, Ossie Davis, Eartha Kitt. I was always shown that if you're an artist, yeah, do your art, do your work, but also speak to something that you care about, whatever it may be."
Witness more moments from the 2023 Black Music Action Coalition Awards gala by watching our video above.