Brittney Griner Is Set To Make Her WNBA Comeback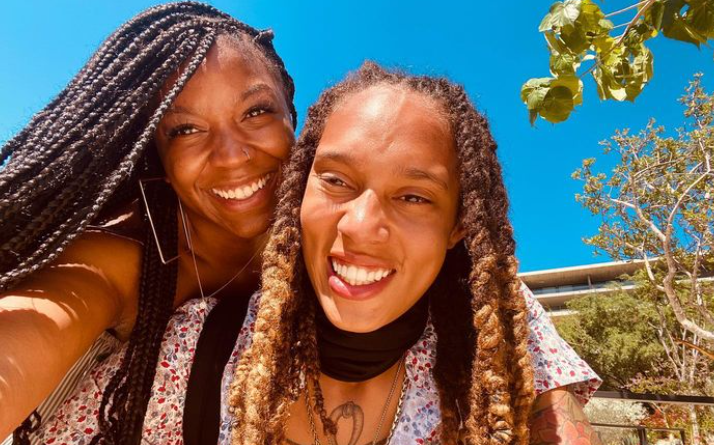 Brittney Griner is officially making her WNBA comeback soon, according to reports. She has re-signed with the Phoenix Mercury to start playing again on May 19 in a one-year contract deal.
Griner previously played for the team before her time in Russia where she was detained after Russian authorities "accused her of having hashish oil in her luggage." After a highly publicized court case and sentencing, the United States amped up efforts to bring Griner back home. She was brought back in December in exchange for a Russian prisoner.
She didn't insist on taking too much time off from basketball, vowing to return to the Mercury in an Instagram post in December.
"I also want to make one thing very clear: I intend to play basketball for the WNBA's Phoenix Mercury this season," she wrote. "And in doing so, I look forward to being able to say 'thank you' to those of you who advocated, wrote, and posted for me in person soon."
Her intentions have succeeded, as she has officially signed her contract with the Mercury to return as their center. She's also taking a huge pay cut in order to do it.
Article continues below advertisement
According to Spotrac, Griner will earn $165,100 over the 2023 WNBA season. That base salary is 32% less than what she commanded last season and even lesser than the $234,936 supermax salary that she was eligible for this year, according to Insider.
In taking a pay cut, Griner helped the Mercury to sign other free agents for the 2023 campaign, including re-signing Diana Taurasi, a 10-time All-Star and the WNBA's all-time scoring champion.
Griner's first game will be against the Los Angeles Sparks at the Crypto.com arena. Two days later, she'll return home to the Phoenix's Footprint Center in her first home game in 19 months.
Article continues below advertisement
Phoenix Mercury President Vince Kozar discussed the excitement surrounding Griner's return in a statement to Insider.
"The news of BG coming home is the best thing that I've ever experienced in this job," he told Business Insider. "What will probably come close to that is May 21 — what this building is going to look and feel like the moment she returns to play a home game for the first time."
"It's a moment in history: It's sports history; it's American history; it's just this moment in history that you'll be able to say you were a part of, but that also one that no news story or broadcast will be able to capture," he added. "I hope everyone's in the building and I hope there's not a single seat left."
As excitement poured out over Griner's return to the U.S. after being detained and convicted in Russia on charges of attempting to smuggle narcotics into the country, Kozar's sentiments are shared by many fans, friends and family who will most likely be in the building to support her in her first game back.