Could Caregiving Be A Career For You?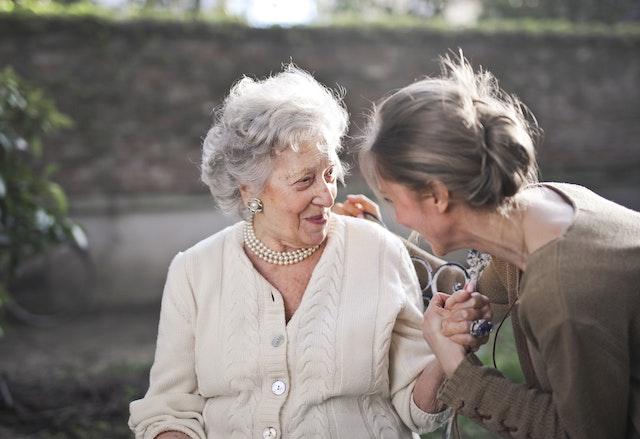 Right now, many people are seeking out new career paths. Coming out of the pandemic, many of us have lost our jobs or have simply realised that the roles we've been doing until this point just weren't the right positions for us, our preferences and our needs. A lot of people are looking into more jobs that can make a positive difference, helping others and proving a lot more rewarding. This is where caregiving may cross some of our minds. Caregiving can be a demanding position, but it pays off in terms of knowing that you're helping someone vulnerable to lead the best quality life that they can. Here's some more information that could help you to decide if this kind of position will be ideal for you!
What Does A Caregiver Do?
While the term caregiver is widely used, not everyone knows what this role actually entails. Put simply, a caregiver is a person who tends to the needs or concerns of someone who requires either short term or long term support to lead a healthy and happy quality of life. People who require care may experience physical or mental limitations due to illness, injury, disability or old age. Sometimes, people will be "family caregivers", providing a friend or family member with this sort of support. However, caregiving can be a professional role too, where you provide this support to people you don't know as a paid service. Most often, caregivers work through a company or agency who will assign them to individuals who require support and whose family or friends may not have the capacity to look after them themselves. This is a role with challenges and difficulties, but can ultimately prove extremely rewarding.
How To Become A Caregiver
If you want to become a caregiver, you will need to look into the qualifications and training required of you to officially and legally operate as a caregiver in the country or state you live in. Often, to secure a position through an agency and to work officially as a professional, you will need to complete caregiver training, which will endow you with the knowledge and skills you need to properly take care of a range of people with different needs. Often, caregivers will begin to specialise, with some specifically working with the disabled or the elderly who are experiencing specific conditions. For example, you may become a caregiver who specifically works with people with dementia.
Qualities Of A Caregiver
Caregiving isn't an ideal role for everybody. Caregivers tend to require specific traits and characteristics that suit them to the role. Some common qualities required of a caregiver include:
Compassion - understanding how an individual you're working with feels is essential to caregiving. You will be working with people who may be going through difficult times, pain, upset or other negative emotions.
Kindness - to caregive, you need to be kind. The people you are working with may be vulnerable and you need to show them that you genuinely care and want the best for them.
Patience - caring for vulnerable individuals can require a lot of patience. Remember that the person you're helping may not always want your help and may be feeling embarrassed, ashamed or vulnerable.
Hopefully, some of the information above will help to guide you on this journey, determining whether this is a path you want to pursue!
[Editor's note: This article was produced by one of our trusted partners.]