Celebrating World Health Day In A Time Of Medical Crisis
By
Rita Pike
Apr. 7 2020, Published 8:06 a.m. ET
Today we honor our medical professionals by celebrating nurses and midwives across the globe. These folks help to keep the world healthy through serving on the frontlines in general, but especially during the COVID-19 crisis.
Our midwives and nurses, along with other medical professionals should be commended for their bravery as they face the daily realities of this terrible virus. In the past during pandemics, many medical workers and volunteers have lost their lives fighting death and the spread of disease.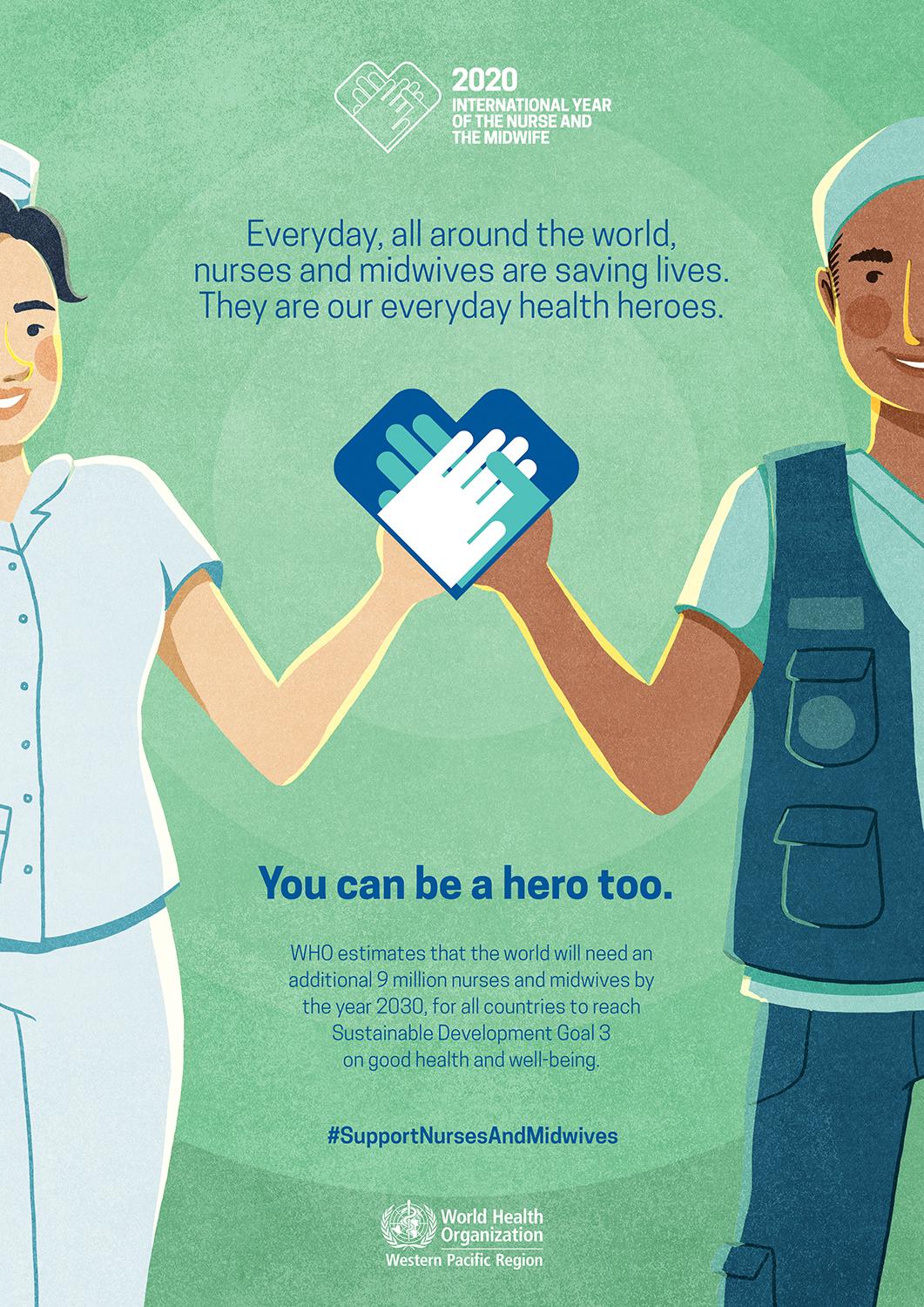 Medical workers not only provide high-quality treatment, but they are also leading dialogues in their communities addressing the fears and questions so many of us have in this harrowing time.
Since 1950, April 7th has been the day to bring awareness to specific health themes and to help prioritize concerns of the World Health Organization, or WHO. 2020 is the International Year of the Nurse and the Midwife, focusing on the efforts of those often overlooked in the medical field.
Article continues below advertisement
Coinciding with today's celebration of these medical workers is the global launch of the State of the World's Nursing 2020 report. This report has been developed by WHO in partnership with the Nursing Now campaign and the International Council of Nurses. The report calls for decisive action to strengthen the nursing workforce.
While midwives don't have the same level of medical training they have been at the forefront of this virus. The COVID-19 outbreak did not stop pregnancies and the many health concerns pregnant women face during this time.
World Health Day is our opportunity to advocate for our nurses, midwives, and other health care professionals. Working conditions, education, and availability of resources for our medical workforce can all be improved. Let's speak up with them and encourage those we know who are presently risking their lives daily to care for others.
Article continues below advertisement
If you know someone working in the medical field, lift them in your thoughts and prayers today. Openly thank them for their sacrifice. If you're looking for a unified way to do this, this year's official tagline is "Supporting nurses and midwives."