Cities Are Going Back Into Lockdown, But That Doesn't Mean The Holidays Are Cancelled
By
Rita Pike
Nov. 26 2020, Published 3:50 a.m. ET
Thanks to the giant spikes in COVID-19 cases, in mid-November, Chicago's mayor Lori Lightfoot put out a stay-at-home request for everyone extending out into the suburbs where I live. Immediately, our holiday plays came to mind. The mayor is asking us to stay at home, cancel Thanksgiving plans, and survive the holidays without family.
My husband and I would survive the holiday together alone, but so many of our friends and family live on their own. They have no one to see, no one to spend time with, and have been living in near-total isolation since March. My mother in Florida, in particular, concerns me during this time. Thanksgiving is the anniversary of my dad's unexpected death thirteen years ago.
Months ago, we abandoned the idea of traveling to see each other for the holidays this year, painful as that decision was to make.
There has to be something we can do, though, right?
Can We Still Gather For Holidays?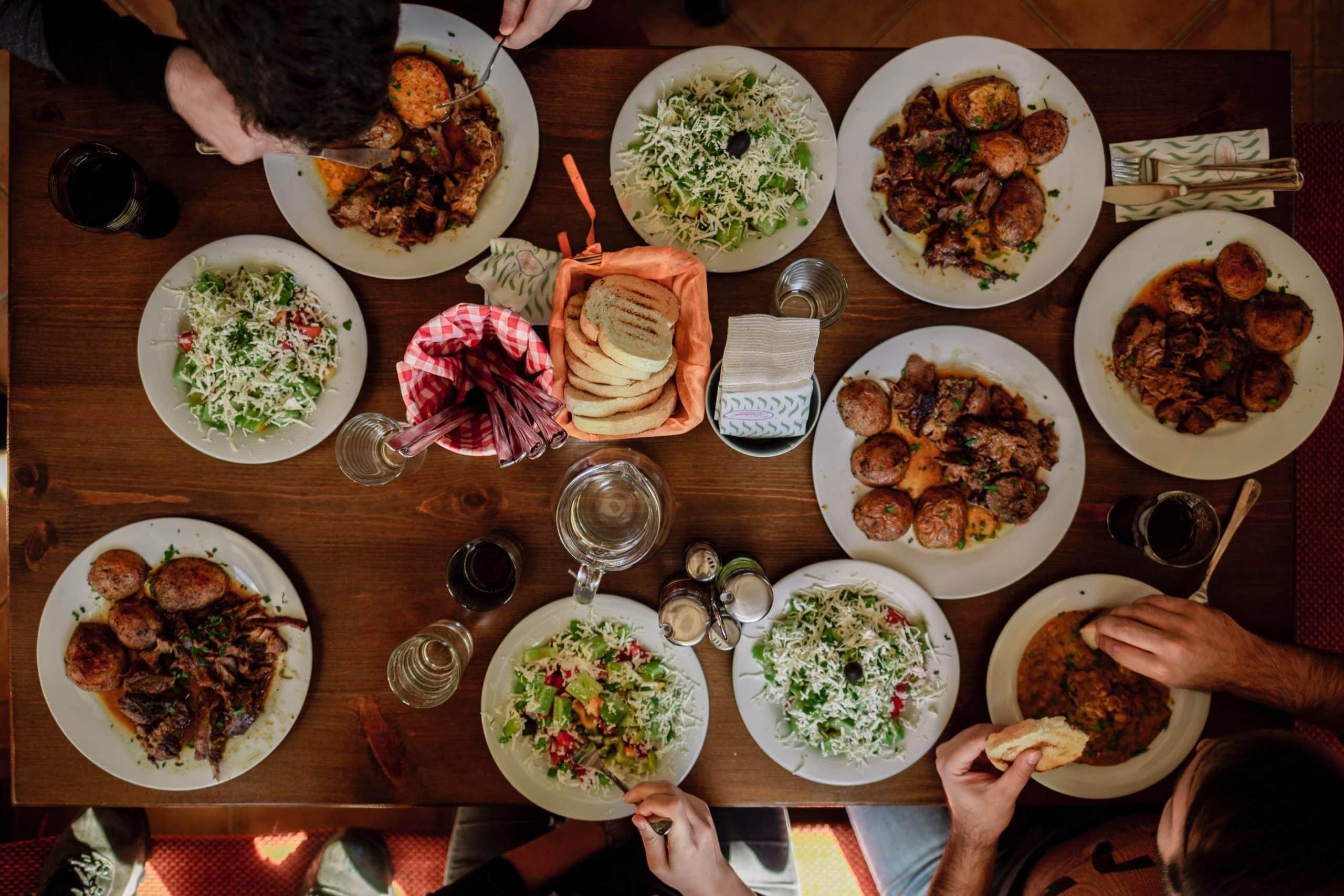 Article continues below advertisement
If you have local relatives or friends who are also taking extreme precautions, there may be some moderately safe ways to celebrate in person as well, though there is still definitely a potential for infection among this group.
Measures includes what we've all come to recognize as "pandemic protocol," plus a few things you might not think of automatically, like avoiding public transit, only paying for gas at the pump, and not holding doors for others.
If You Plan To, Here's How To Gather More Safely
Even with these precautions, there is still some risk for infection, but if you must gather, Dr. Durgana offers some suggestions. Each item below is a direct component Dr. Durgana employed for her sister's wedding and passed on to us for helping us stay safe.
1. Each Guest Must Have Negative Tests
Before arriving and participating, ask each guest to have a COVID test in time to receive results before the gathering. "Ideally a RT-PCR, not rapid/antigen test," Durgana notes, as this is the more accurate of tests available currently. Durgana says, "Everyone gets tested as a baseline, but that's not enough – because you can become infected at any point thereafter, especially if traveling by air to the event."
2. Daily Monitoring Temperatures
Article continues below advertisement
In the days leading up to any holiday gathering, ask your guests to monitor their body temperatures. Of course, this also applies to other symptoms of COVID. If someone has a cough, loss of taste or smell, sore throat, unusual headaches, runny nose, or shortness of breath, you need to keep an eye on these things daily as well.
3. Continue With Mask Compliance At The Gatherings
Article continues below advertisement
Nobody enjoys wearing these masks, but they are critical in helping to prevent the spread of COVID-19 when we come into proximity with others. Even during your gatherings, you should ask your guests to comply with mask-wearing, both indoors and outdoors.
"Mask-wearing when within six feet of each other indoors and outdoors is a must in this scenario out of an abundance of caution. Six feet is significantly further than you think it is in a social setting, especially when you are in conversation."
How To Have That Difficult "Please Don't Come Visit" Conversation
If you realize that your local family isn't taking precautions, if you don't feel safe gathering, or you have family members who want to come from afar, you're going to have an awkward and difficult conversation ahead of you. It won't be easy, but there are some ways to make it a little better.
1. Be Positive And Polite
As you say "no," remind the people you're turning down that you love them, miss them, and want to spend time with them, but can't do it for safety's sake. Start off with the "I miss you!" parts and end with the "I can't because…" parts.
Article continues below advertisement
Don't play around with your answers. Instead, be honest and direct. When my best friend and I brought this up about our original plans for her visit for Christmas I said, "I really miss you! I want you to come, but I need you not to. For your sake and my sake."
3. Be Firm With Your "No"
A firm "no" is necessary, especially if you have family members who don't take the pandemic seriously. If you know they don't care about potential exposure, remind them that you do care about it and will not risk your health or anyone else's at this time.
4. Offer An Online Alternative
Finally, suggest an alternative to an in-person visit.
Creative Ways To Improve Virtual Gatherings
Of course, the safest option and only way to prevent the spreading of the coronavirus is through virtual-only gatherings. They aren't as much fun, don't offer that in-person sense of well-being, and don't cut down on kitchen time for family chefs, but they are the safest way to gather this holiday season.
If you opt for virtual gatherings, here are some suggestions for making those gatherings more enjoyable through a few simple tricks.
1. Holiday Movie Watch Party
Article continues below advertisement
Pop some popcorn, make some mulled cider, and share your screen for a couple of hours to enjoy a holiday movie watch along with family across the globe. Mute your mics or enjoy sharing memories as you watch together. Or, if you've got some smart alecks in the family, host your own Mystery Science Theater 3000-style fun by watching the worst holiday movie ever and launch into that good-hearted banter.
2. Hold A Holiday Contest
Article continues below advertisement
Whether you're a Doctor Who fan gathering for Chicago TARDIS virtually over Thanksgiving weekend like my family or more into making gingerbread houses, you can host a fun, holiday-themed contest. Tell everyone in advance what the contests will be so they can prepare their Cosplay, gingerbread houses, or ugly sweaters ahead of time.
3. Host A Virtual Game Night
4. Burn Off Holiday Calories With A Group Workout
After you've all had your holiday meals, you can turn on a Youtube workout of choice and do a group stream. Share your screen and enjoy a good workout together. There are some great holiday-themed workouts, too, which can be loads of fun to do together.
Or, if you're just not feeling the video, you can Zoom or Skype on your phone while you take a walk "together" outside and let everyone see your neighborhood while you chat.
5. Give Thanks And Give Toasts
This year has been a hard one, but there have been some good things happening, too. Take some time during your holiday gathering to toast each other and share things you're grateful for from the year or even just thankful for in general.
Article continues below advertisement
The Holidays Aren't Canceled, Even If They Are Weird
You don't have to cancel your holiday celebrations this year, even if you can't gather in person. I know I'm personally planning on Skyping throughout the day with my Mom, doing a game night with my best friend and her boyfriend, and invite my mother-in-law to toasts and thanks. It won't be the same, absolutely, but it will be better than skipping the celebrations.