Dr. Chris Pernell Sets The Record Straight On COVID-19 And Vaccines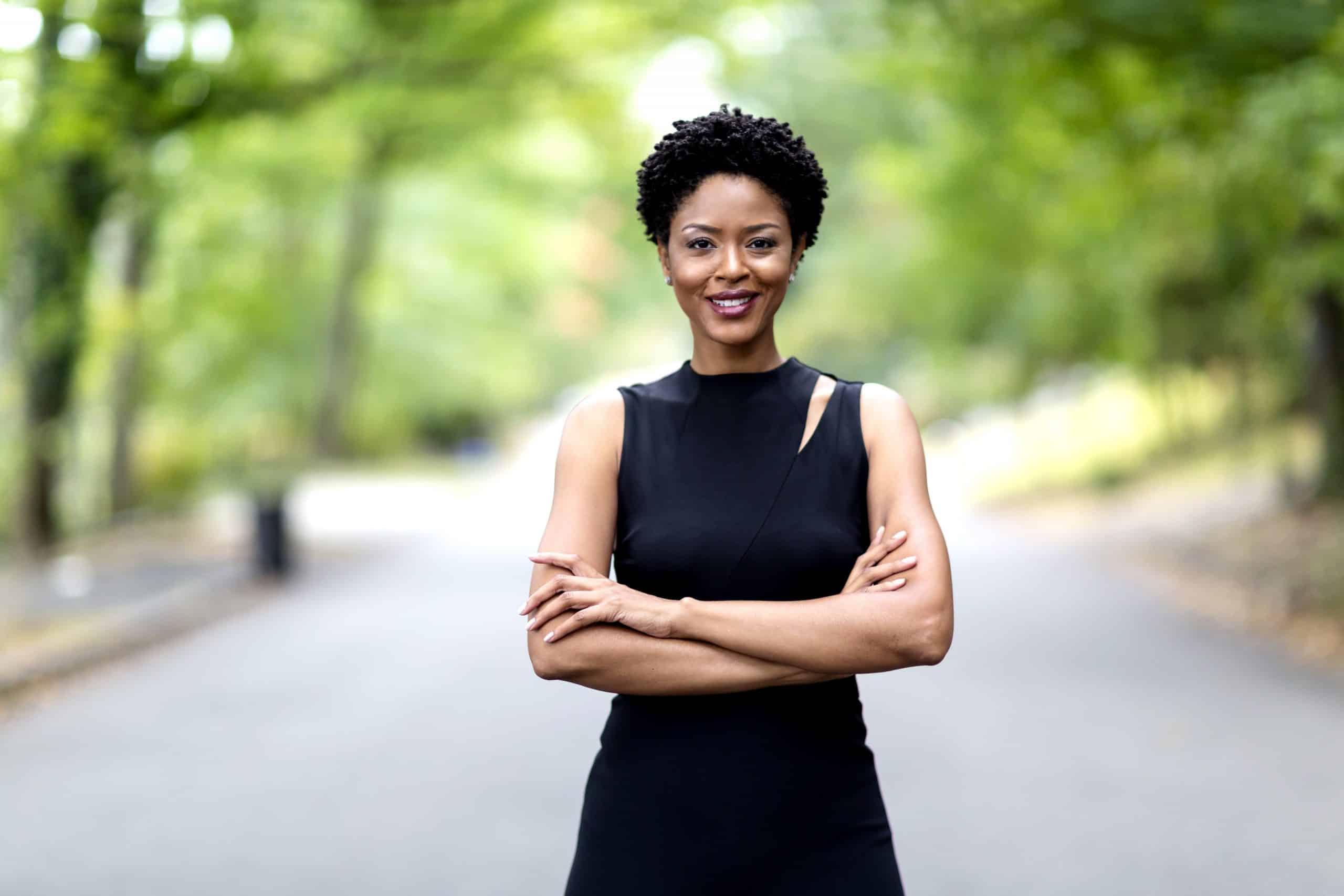 By
Rita Pike
Apr. 19 2021, Published 4:15 a.m. ET
We've all been affected in some way or another, but a doctor we've recently been able to connect with has a much deeper, more personal experience with this rampaging virus. Dr. Chris Pernell, MD, MPH, FACPM, is a public health physician and American College of Preventive Medicine Fellow who lost her father to COVID-19 just shy of a year ago.
Dr. Chris opened up with us recently about the experiences she's had with COVID, from losing her father, to being a part of the vaccine trials, to helping family members who are long-haulers and being an advocate for closing the gap in healthcare equality.
Rita Pike: How did you become a proponent for equality in health care? What influenced you to pursue this and what steps did you take?
Dr. Chris: Being an advocate for both of my parents who struggled with chronic health conditions, I saw firsthand how the healthcare system fell short too often for Black patients. Racism has stained American health care since both the founding of this nation and the organization of the field. Racism has disadvantaged Blacks in not only unequal access to care but also in differences in the quality of care received as evidenced by the impact of implicit bias, discrimination, and anti-Black racism in health care.
I recall when my mother was rushed to the emergency room one night after experiencing a fall from a wheelchair at a private facility. When the doctor entered the room, before he even examined my mom, he immediately told the nurse to stop what she was doing because she would be going back to the home. He decided there was nothing wrong with her without an exam or conversation!
Or when my father had a critical care physician yell out, "here comes HIV" in order to warn others to stay away from the patient since he had coughed up blood.
Article continues below advertisement
On my own, I have gone through the ordeal to diagnose a clinical condition I had been struggling with since adolescence. My symptoms were ignored or downplayed by my professional peers until I got sick enough that I had to go on medical disability for several years and having my medical training and career threatened.
If these experiences happened to me and my family when I am well-educated and a physician, then how did more vulnerable or marginalized people fare or survive? Who was safe? There was more than data or research to demonstrate the devastation of racism in health care but also powerful narratives like mine and my family's, so I felt compelled to make health equity and population health my life's work.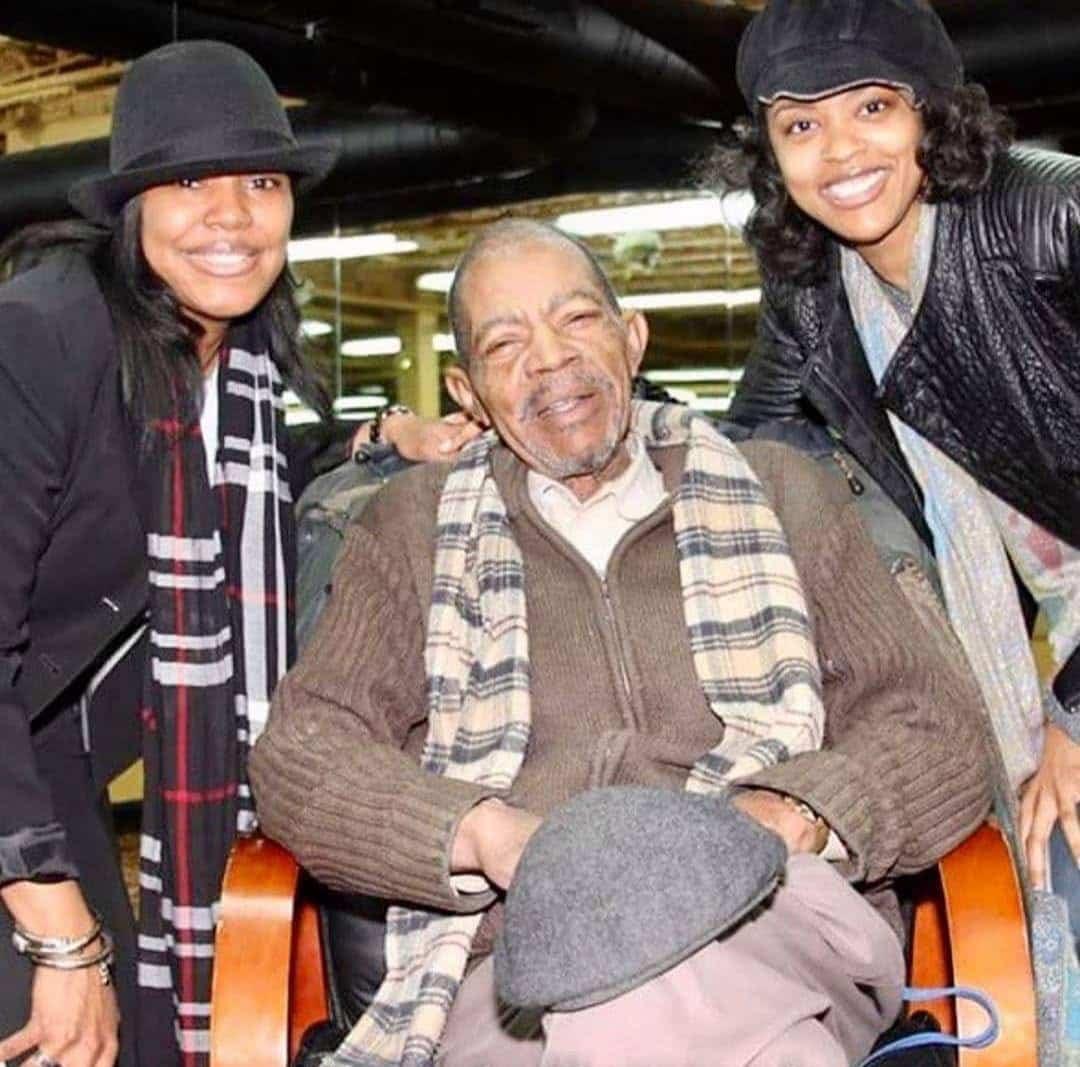 Article continues below advertisement
RM:What are you doing to bridge this chasm of privilege and those who are marginalized in the healthcare system?
Dr. Chris: I've committed to national advocacy around the safety and efficacy of the COVID vaccines and to validating the concerns of communities of color – related to barriers to access, a lack of vaccine equity, and their historical and contemporary experiences. [My focus if on] elevating the narratives of the lives that have been historically excluded and disproportionately impacted by poor outcomes rooted in a system of racism and helping to articulate and design health justice initiatives to overturn the inequities plaguing Black and Brown communities.
RP: I'm told you were a volunteer in the Moderna COVID-19 vaccine trial. Could you tell us about this experience, including the personal motivation to participate (as much as you're able – I know this is incredibly painful and must be difficult to talk about!)?
Dr. Chris: After losing my father to COVID on April 13, 2020, watching my sister struggle with coronavirus as a COVID-19 long hauler for nearly 10 months, and seeing the devastation in Black and Brown lives in my own community and across the nation, I decided to enroll in the vaccine trial as a way to be part of the solution and to demonstrate accountability.
Article continues below advertisement
I needed to be able to speak from an authentic and transparent position when engaging the community around the pandemic and the tools to fight it. This was my way to fight back against racism and inequity, to exercise my power, and to help heal our nation through the power of public health science and prevention. My dad was a research scientist at Bell Labs and then an instructor at the University of Virginia. He frequently espoused the power of research and would say, "follow the data; follow the science." Here I found myself honoring my father's legacy, waging war the best way I knew how – on purpose and in love with my community.
RP: How did participating in the trial impact you personally as a human being as well as a medical care provider?
Dr. Chris: Participating in the trial allowed me to connect more deeply with my public health work and to double down on and amplify the importance of public health to the wellbeing of our nation, especially for vulnerable communities. It also made me feel intimately connected with my father and the many others who have lost their lives to this pandemic, and to help find a solution for those still fighting and for us all to find a way to thrive again.
RP: We've all heard about the disparity in healthcare for POC but many of us don't really understand what that looks like. Could you tell us what you've seen that this entails?
Article continues below advertisement
Dr. Chris: Here is a quote and summary sentence from a report by the Brookings Institute: According to the Brookings Institute, between those forty-five to fifty-four years old Blacks and Latinos are six times more likely to die than Whites; and, "In every age category, Black people are dying from COVID at roughly the same rate as White people more than a decade older."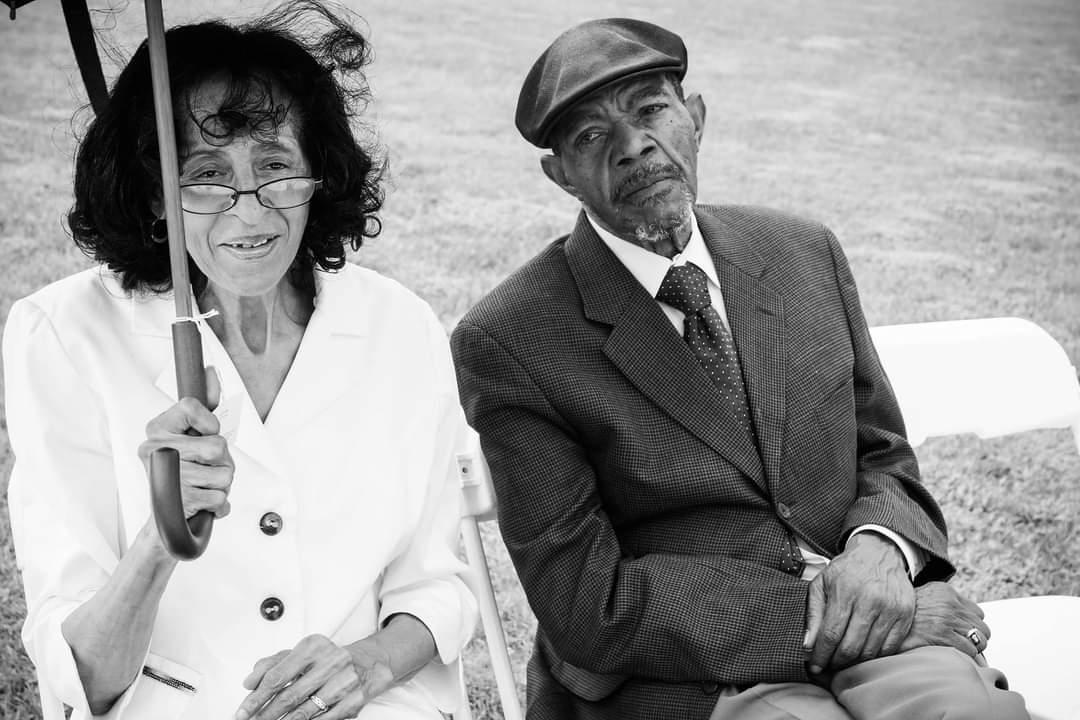 Article continues below advertisement
RP: How can our readers become involved in closing this gap?
Dr. Chris: Speak truth to power and demand accountability of our institutions; practice cultural humility and empathy and seek to listen and understand how systems conspire to help some groups win at the expense of other groups failing; solving racism and dismantling white supremacy requires specific actions and should be a national goal and priority, if we're to become our strongest and greatest version.
RP: What are some of the biggest myths around the vaccine? What can be shared to debunk these myths for our readers?
Coronavirus vaccines do not infect you with the virus. They do not alter your DNA. All three COVID-19 vaccines currently approved under emergency use authorization (EUA) contain genetic instructions or a genetic recipe to teach your immune system how to make a protein similar to the spike protein in coronavirus which prompts your body to mount a robust immune response by activating antibodies and T cells.
Again, this synthetic protein cannot infect you because the vaccines do not contain coronavirus themselves.
Article continues below advertisement
The side effects of the vaccines are routine and can be expected. The side effects show that your immune system is working to help protect you. The vaccines were not compromised by unethical practices or less-than-thorough science. The vaccines were produced in a faster manner than what we're used to because of the nature of the vaccine science used and not because any corners were cut.
[The process was also faster] because scientists had learned critical knowledge in the past decade of work on similar vaccine platforms and technologies and past outbreaks like SARS and MERS. The coronavirus vaccine trials achieved greater diversity and inclusivity than past studies in clinical research. Also, physicians of color were involved at every step of the development and evaluation process, in particular, Dr. Kizzmekia Corbett, a Black woman scientist who led the team that helped to design the mRNA vaccines.
RP: Is there anything else you would like to share with our readers?
Dr. Chris: Together and in truth, we can overcome the darkest of days; and vigilance in lockstep with hope will enable us to thrive. Returning to normal isn't the equitable option; redefining normal is a better intention.