The Founders Of Flourish Media Are Helping Women In Business Thrive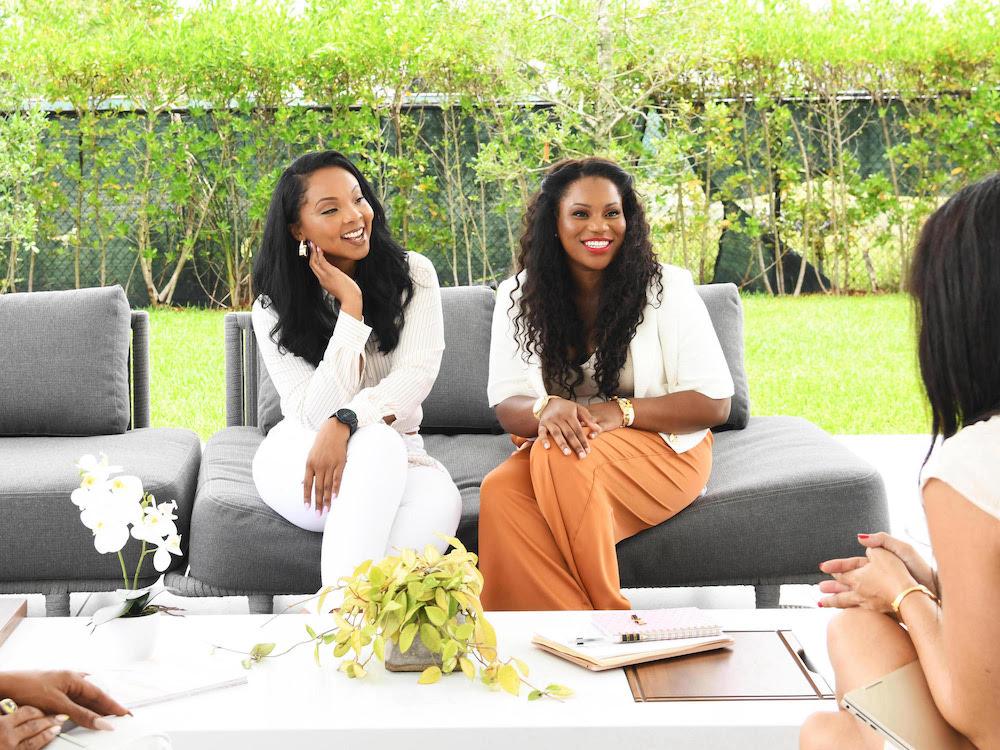 Entrepreneurship isn't easy, but if you want to go far, it's important to have the right people and systems in place to help you thrive. That's where Vivian Olodun and Dr. Tracy Timberlake come in. They are entrepreneurs who respectively have experience as authors, writers, influencers, business managers, marketers, and more. But together, they are the force that is Flourish Media Co., a marketing, training and development firm that helps women business owners thrive.
"Our claim to fame, the sexy thing that people know is for is that we raised $15 million, eight years ago, to invest into businesses that are owned and operated by women," Olodun tells Her Agenda.
Olodun and Timberlake met through the power of social media. Timberlake has a background in higher education. She managed a program for a law school and needed an outlet that would allow her to be creative and inspired. She started a YouTube channel in around 2010, and it was a mix of lifestyle musings centered around beauty products, hair and makeup. By 2015, that eventually evolved into business development and coaching once she figured out how to make money via social media, and decided that she wanted to make her personal brand a full time job.
At that same time, Olodun knew that she was over her corporate job as a marketing director for a real estate company and started to make other plans. She began taking steps to elevate her personal brand on social media and came across Dr. Timberlake.
"Vivian and I connected in the summer of 2016, and then from there we stayed in conversation, and the Flourish Media Conference became an idea, or started as an idea that became a reality that next February, and the rest, as they say, is history," adds Timberlake.
Article continues below advertisement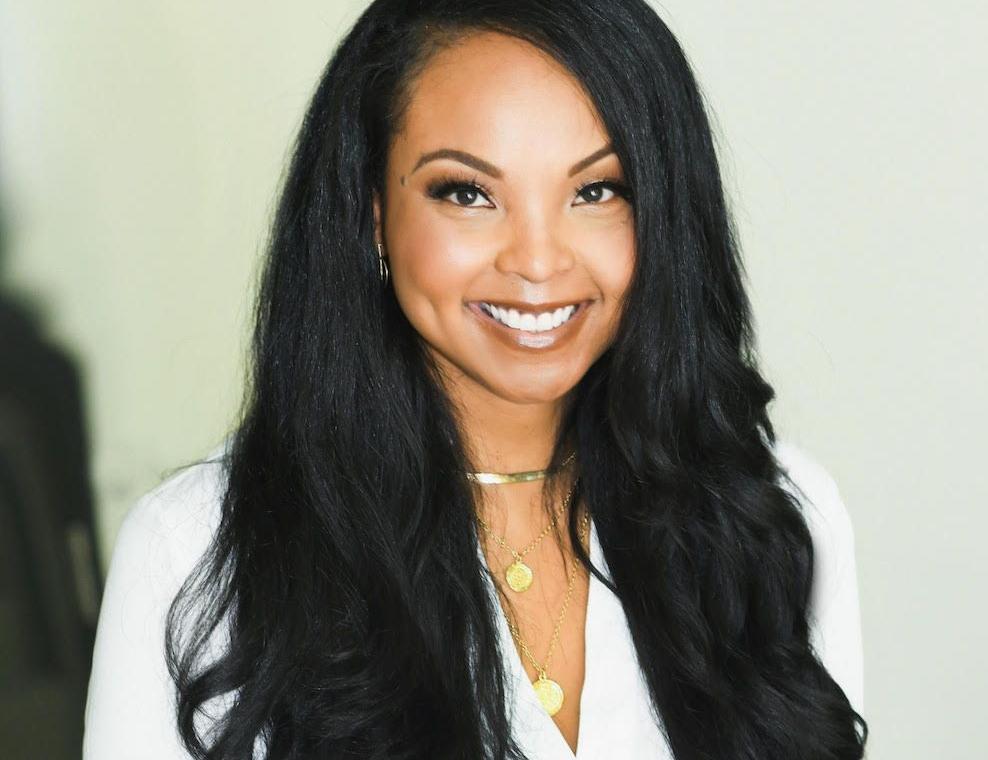 The dynamic duo utilizes a variety of methods, including a 13-point assessment, everytime they onboard clients. This process helps clients understand the process, and how Flourish can help them achieve their bottom line.
"When we talk about having a joy-focused business, and being the leaders in luxury, the learning is because we are a marketing training and development company that is teaching entrepreneurs and teaching CEOs how to invest in their business. That's going to see the biggest return," says Olodun. "And our ability to do that is based on the type of processes that we have, because you may have a goal that you want to have a million dollar business, which is no problem, but that means that we focus on things that are money generating top priority."
Article continues below advertisement
Things that generate money are attracting investors, social media marketing, and hiring quality staff among other nuances that the Flourish mentorship machine fosters. Goddess Detox and Kreyol Essence, who was featured on Shark Tank, are two of many clients that have sought out Flourish and got results. Flourish is based in Miami, but its services are accessible worldwide.
"We have a lot coming up. We just closed out a summer series of teaching, and we have a semester of in person masterminds that are coming up,"says Timberlake. "But in the fall, we are bringing back one of our most popular events called PublisHer. We've had it in Las Vegas, we've had it in Miami, we've had it in Atlanta, and we've had it in DC, and then the pandemic hit us and we weren't able to have this amazing event."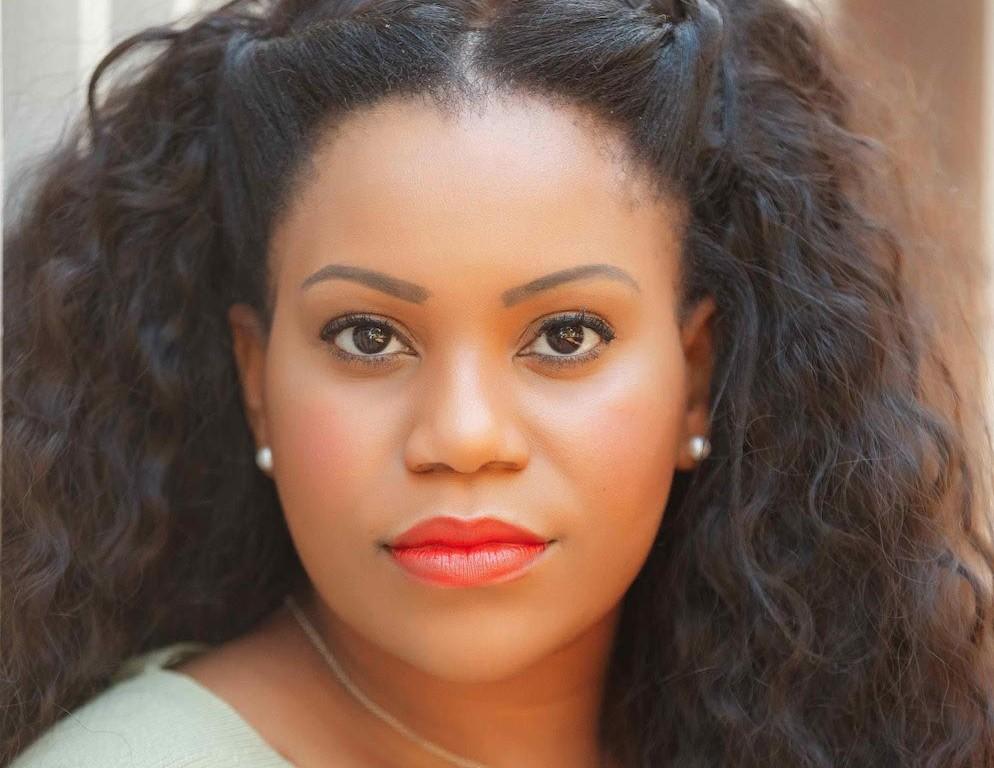 Article continues below advertisement
PublisHer is a book fair where self-published women authors can sell their books and learn from panels led by authors, including Olodun, who give insight into what self-publishing is like and how to do it as a business.
Bouncing back from the pandemic also means that the 7th Annual Flourish Media Conference will be back in person again in February, but the networking never stops. People who can't attend in person events can join the Flourish Media community in a variety of ways.
"We're always looking to scale our business in ways that make sense for our community. One of the things that Vivian and I are very clear on is who we are speaking to," says Timberlake. "And we want to make sure that anything that we do is going to attract and serve that population."
"There is money everywhere in the US," adds Olodun. "It's just about putting yourself in the right position and creating an environment that money likes to live in, and we want to help women get to the money faster."