5 Ways To Make Your Home Office More Eco-Friendly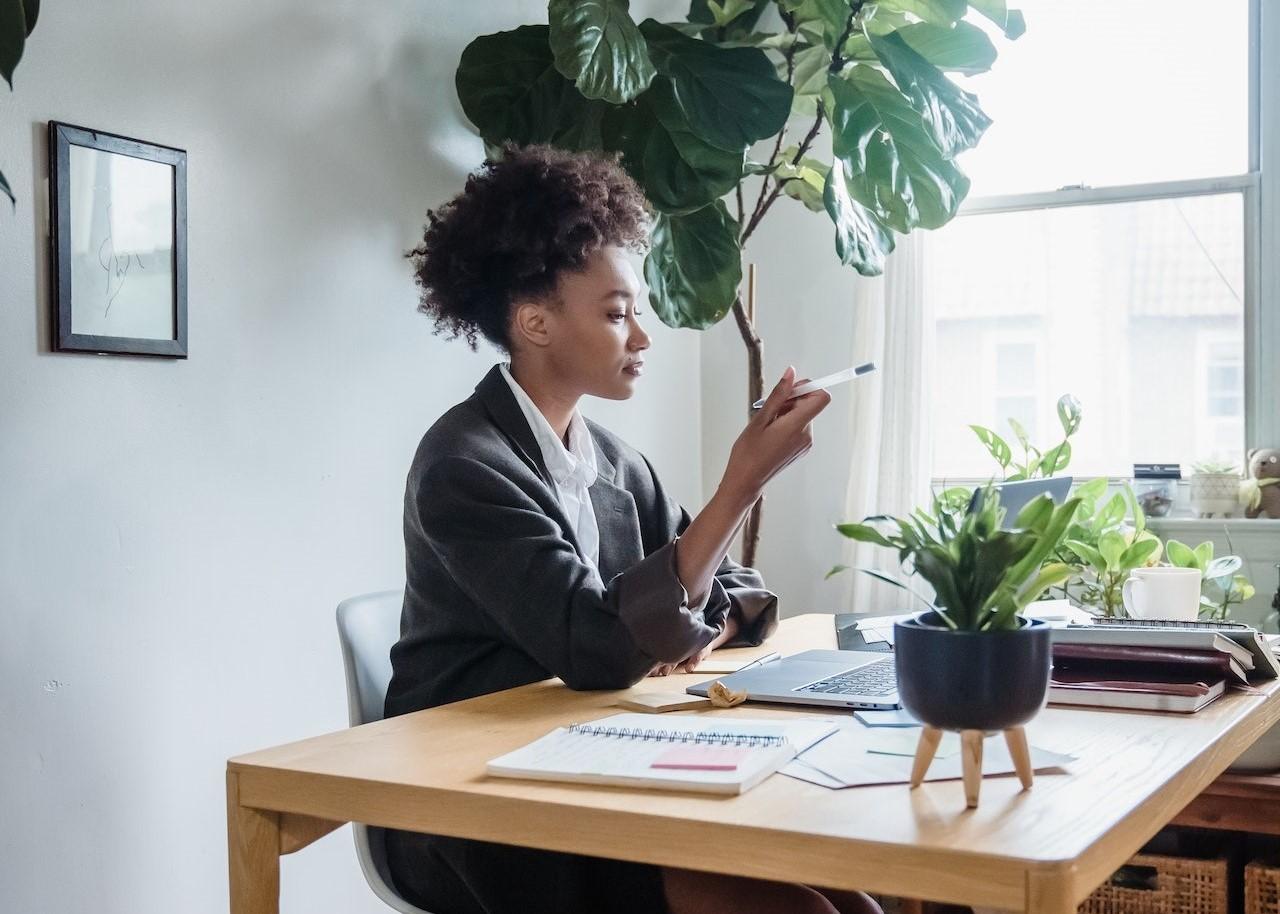 By
Mia Barnes
Aug. 21 2023, Published 12:00 p.m. ET
A home office is often one of the most neglected rooms in the house. Luckily, there are ways to make your office more eco-friendly without compromising on the necessities. Here are a few things you can do to level up your office space and make the world a better place, one sticky note at a time.
1. Avoid unnecessary plastic.
You might have seen several videos online where people deck their desks out with fancy trinkets that look pretty, help them focus or serve no purpose whatsoever. It might be easy to buy into these things for the "aesthetic," but the more you can abstain from plastic items you'll throw out one day, the neater your desk will look and the less cluttered your mind will feel.
Having a cute trinket might be worth it for a while, but ultimately, it isn't great for the planet or your wallet. Even things you get for a discount could be more detrimental than beneficial. In fact, Shein products are made of over 95% new plastic, not recycled.
When you use these more affordable websites for clothes or objects to decorate your desk, you may be doing the planet a disservice. Choose sustainable options to spruce up your office, like art from local artists or plants in fun pots.
Article continues below advertisement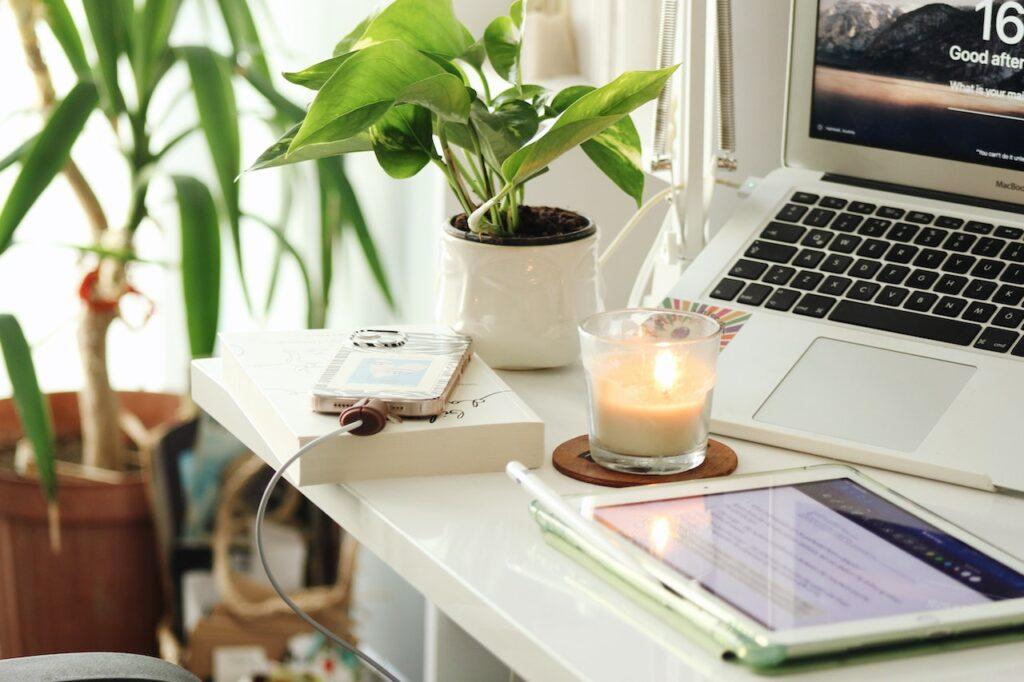 2. Make purchases wisely.
When outfitting your new office, you may feel tempted to buy everything all at once. However, you must consider where you buy from. Some brands may take the cheap way out, and have bad work practices or a lack of sustainability. Research the brands you like to ensure you buy from those with an eco-friendly standard.
Unfortunately, buying sustainable furniture might be outside your budget at first. Try to save up money to afford the pieces you really want. That way, you know they'll likely last longer and you'll also feel better disposing of them when they outlive their life spans.
Article continues below advertisement
Alternatively, you can always find a few pieces you like in thrift stores. It might take some time to acquire the office of your dreams, but think of it as a goal to design your space with mixed-yet-matching furniture.
3. Improve your air quality.
You may need something to purify your space so you can inhale the healthiest oxygen, even if you think your home is clean. When particulate matter levels reach 2.5, you may notice some cognitive impairment. With pure air, you can do your best work.
One simple way to improve the air you breathe is to put plants in your office space. Any greenery will boost your mood, but it'll also purify your air by absorbing carbon dioxide and emitting fresh oxygen. Alternatively, an air purifier can help you relax in a clean environment. Though it isn't as lovely to look at, it requires less upkeep.
Article continues below advertisement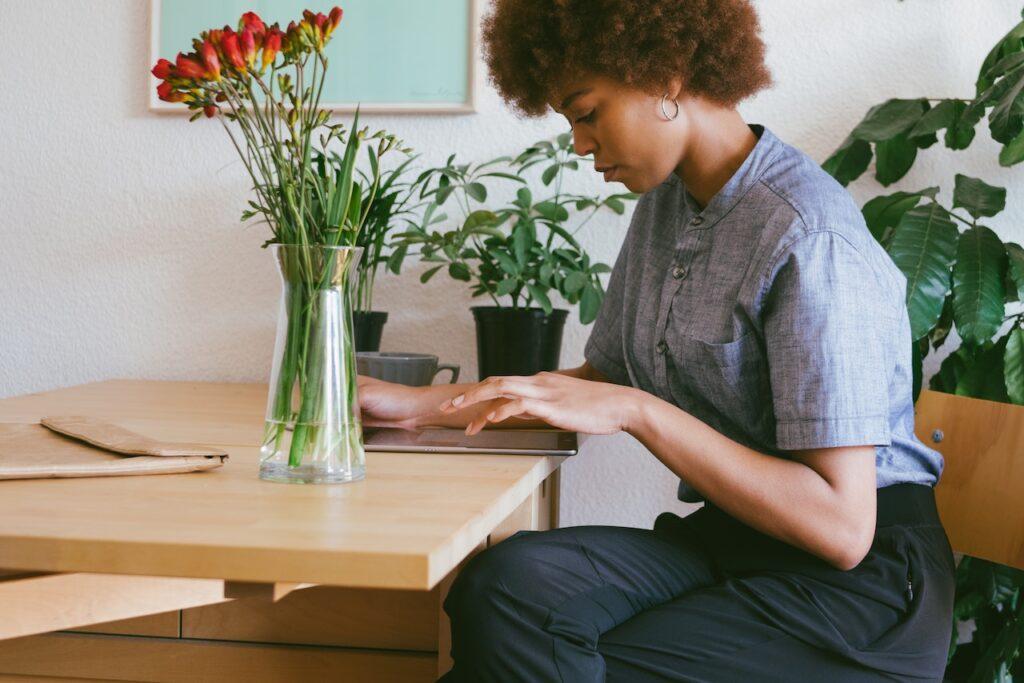 4. Rely on reusable options.
Why buy several single-use items when you can buy one reusable one that lasts for years? An excellent example of this is a reusable, stainless-steel water bottle. It's better for you than plastic and since you're working from your home office, you only need to get to the kitchen to refill it.
Similarly, instead of plastering sticky notes all over your desk and computer, scribble down your notes on a whiteboard. You can easily erase those notes when you don't need them anymore. Buying dry-erase markers is more cost-effective and better for the environment than buying tons of sticky notes, especially if you use them often.
Article continues below advertisement
5. Work with natural light.
Sunlight can be a real mood booster and help you perform better while working. Without enough natural light, people are more prone to depressive symptoms, which could keep them from enjoying their personal and professional lives. Natural light can be more inspiring than artificial light, so work with it when you can and use energy-efficient lightbulbs when you can't.
Striving For An Eco-Friendly Office Space
Small steps toward becoming more environmentally friendly in all aspects of your life will decrease your carbon footprint. If you can make your office environmentally friendly, getting the rest of your house up to speed will be easy.