Everything You Actually Need For Your Home Gym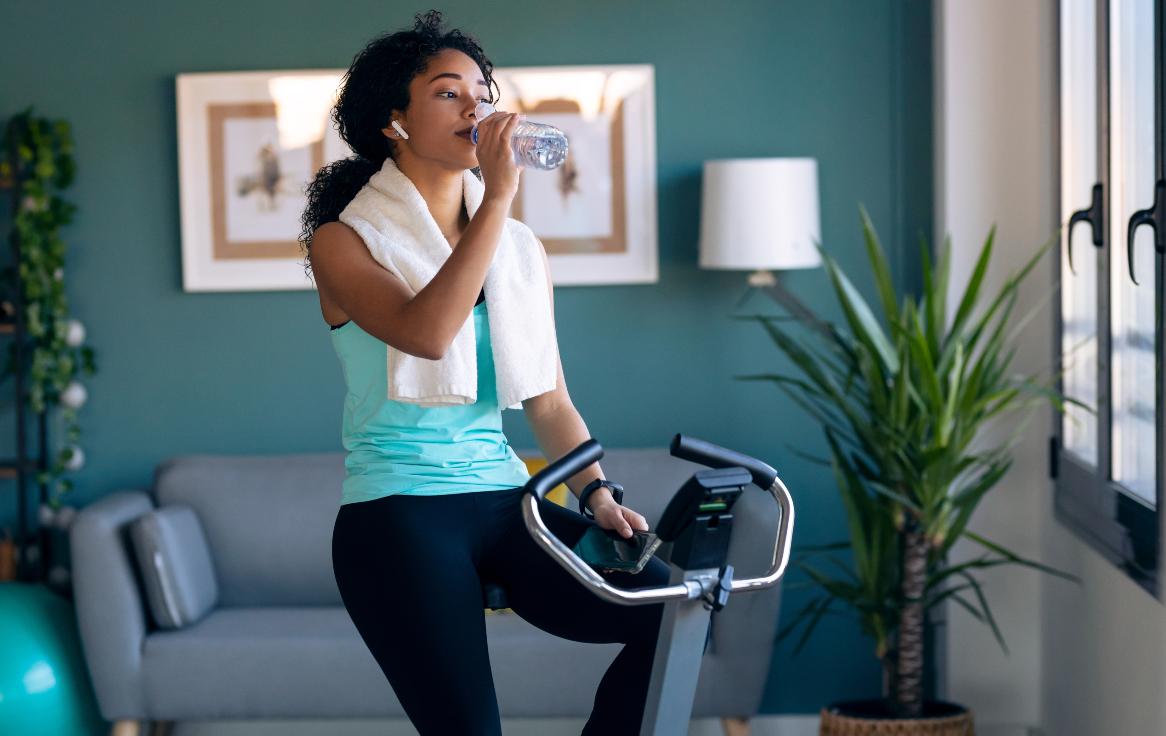 By
Rita Pike
Apr. 13 2022, Published 8:00 a.m. ET
As a personal trainer, I'm all about equipping my home gym with the perfect setup for my family's fitness needs, based on the given space in which we live. I'm also all about encouraging others to build their own gym at home for the long-term benefits– no gym membership required. In the long run, you can save money and have access without transit time, which is a giant win for many of us.
We don't all have the same size spaces or budgets, so I've created a rundown on the best picks for small spaces and large spaces for affordability, flexibility, cardio, and strength training. They'll cover every fitness need and help you avoid wasting money or space.
What You'll Need
For your home gym, you don't need multiple options of the following equipment pieces. Instead, select the best one in each category that fits your space, budget, and personal fitness needs.
One strength training setup or combination of two smaller kits
One cardio machine
One flexibility kit
Strength Training For Small Spaces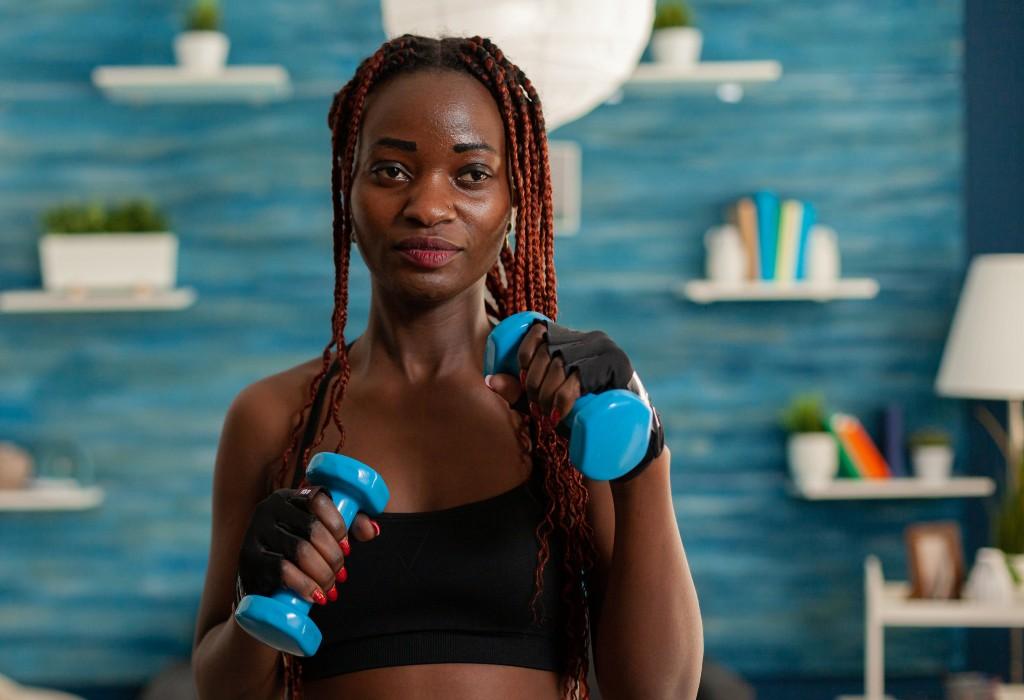 One of the most important parts of any fitness regimen is strength training. Some folks find it tedious while others find it intimidating, but it really is the best way to keep your body fit, strong, and trim.
For those who find strength training intimidating, I recommend starting with YouTube videos that walk you through body weight training to begin. As you develop these body weight skills, grab some Therbrand resistance bands and Renoj leg and butt fixed resistance bands and up the game.
Dumbbells are also critical for your strength workouts, as eventually body weight training won't cut it anymore. For small spaces, I highly recommend the FlyBird adjustable dumbbell set. They take up almost zero room and adjust from 5 to 25 pounds for your workouts. You'll also want the URBNFit swiss ball for a wide variety of exercises that help tone and strengthen. Just be sure to get the right size.
Article continues below advertisement
Cardio Machine For Small Spaces
There are two cardio machines I'd recommend for a small space. One is much more budget-friendly, but either can fit into tight spaces like a studio or one-bedroom apartment.
For the budget-conscious, I recommend the Suny Mini Stepper, which emulates the movement of climbing stairs and offers a solid cardio workout while providing an intense burn for the quads and hamstrings. Additionally, you can use the bands provided and get in a full body workout – but be prepared to sweat like mad and feel the burn all the way through.
A second option, which is great for folks who work at home in particular, is the Hit Notion Micro-Upright Stationary Bike. This tiny exercise bike tucks neatly into a closet but gives you all the cardio exercise of a standard stationary bike. Additionally, the bike uses magnetic resistance instead of electric, so there's no need to place it near an outlet or give up a plug for your computer at the desk while you work out.
Strength Training For Medium To Large Spaces
For your larger home gym, you'll also want to have resistance bands (see section above) unless you're going to invest in a cable machine. If you're going hardcore, the XMark Functional Trainer should do the trick. For the rest of us, I'd recommend the Papababe dumbbell set that gets you from 5 to 150 pounds or higher, depending on the set you choose.
Flexibility Gear For Any Size Space
Finally, flexibility is the key to health and recovery from workouts and standard sedentary jobs. There are tons of flexibility kit items you can use, but the key components are the HemmingWeigh thick yoga mat and the Gaiam Essentials yoga block set. For most flexibility training, these are all you'll need, plus maybe a blank wall in your home.