Millennials have a unique experience in the world of finance. Many of us carry significant debt from student loans and are juggling multiple jobs to make ends meet.
A recent Fortune article explores how millennials' financial problems caused many to experience significant depression as they struggled to find ways to manage their debt. The good news: finding financial freedom is not an impossible task. We've rounded up the best financial advice from women in power to help you manage your financial journey.
1. Be a problem solver
For entrepreneur Jesseca Harris-Dupart, founder and CEO of Kaleidoscope Hair Products, it's not enough to have a general sense of how your finances work. You have to be prepared to handle issues at any level, especially in the beginning."
Then the more you grow, the more problems you have. And if you don't identify how to be a problem solver when you make $1,000 a year, who's to say that when you make a million dollars a year you're going to be able to handle that?" Jesseca is a fixture in the haircare industry and on social media, and since launching Kaleidoscope in 2014 the powerhouse entrepreneur has grown her company into a multi-million dollar empire. Learn more about how she leverages her online presence to celebrate corporate transparency here.
2. Set a goal of financial freedom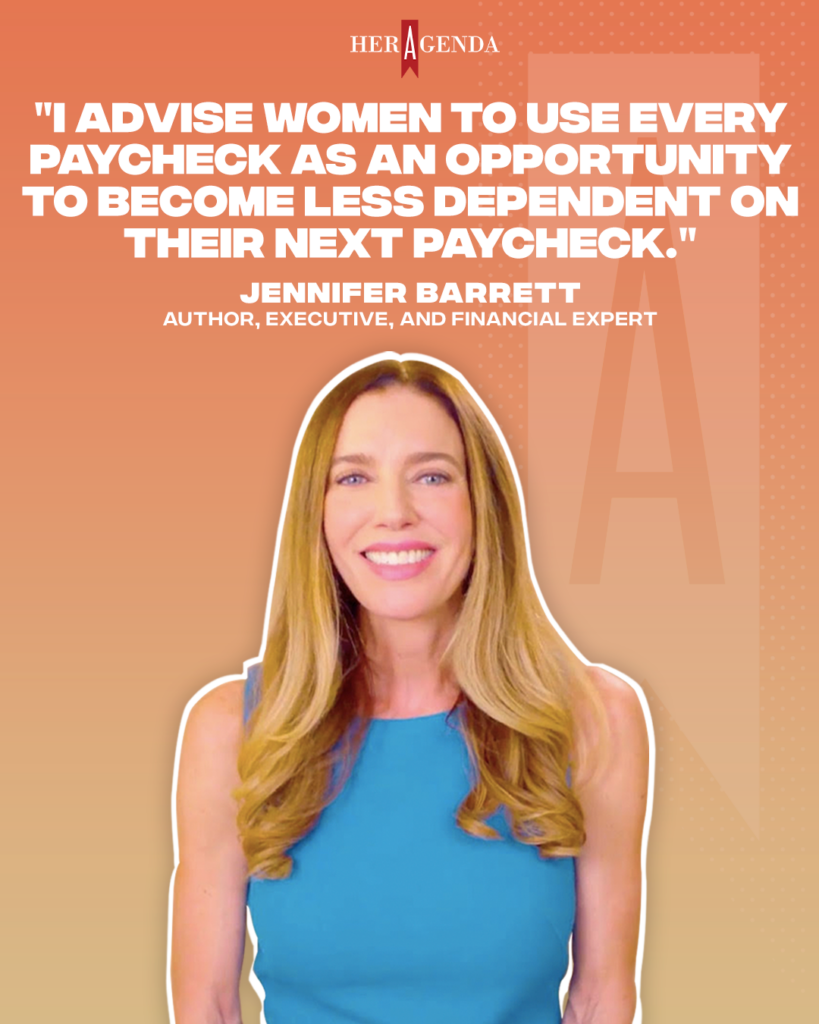 When it comes to financial freedom, financial expert Jennifer Barrett advises women to use every paycheck as an opportunity to become less dependent on their next paycheck.
"Ultimately financial freedom to me is not being dependent on a paycheck – having built up enough in investments that you are earning enough money off those investments to at least cover the basics. ​​That is an incredible amount of freedom to not be dependent on a particular job to be confident that you can support yourself, your future, the people, and the causes that you care about."
Article continues below advertisement
3. Rethink conventional financial wisdom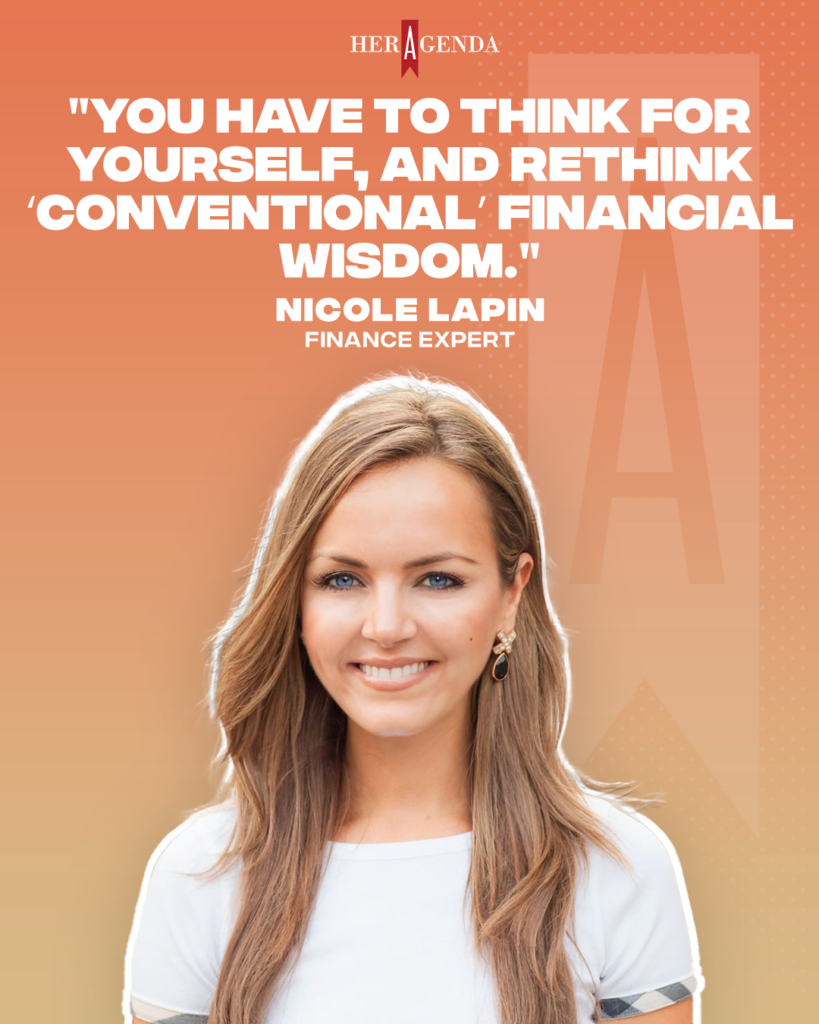 Millennial women's go-to expert for financial wisdom, Nicole Lapin, has built her career upon helping millennials make better financial decisions and take control of their financial destinies. For her, the most valuable piece of advice is to rethink traditional methods of achieving financial stability.
"You have to think for yourself, and rethink "conventional" financial wisdom. There's an old adage that says "play to your strengths." Well, that's sounds like gospel…if you don't think about it for yourself. Sure, it can be true for some. But not for everyone, because nothing is true for everyone… Only once we start thinking for ourselves do we truly learn this language of money—and truly feel empowered."
Article continues below advertisement
Learn more about how Nicole became the youngest anchor on CNN and CNBC and how the money maven seems to do it all here.
4. Educate yourself on millennial money matters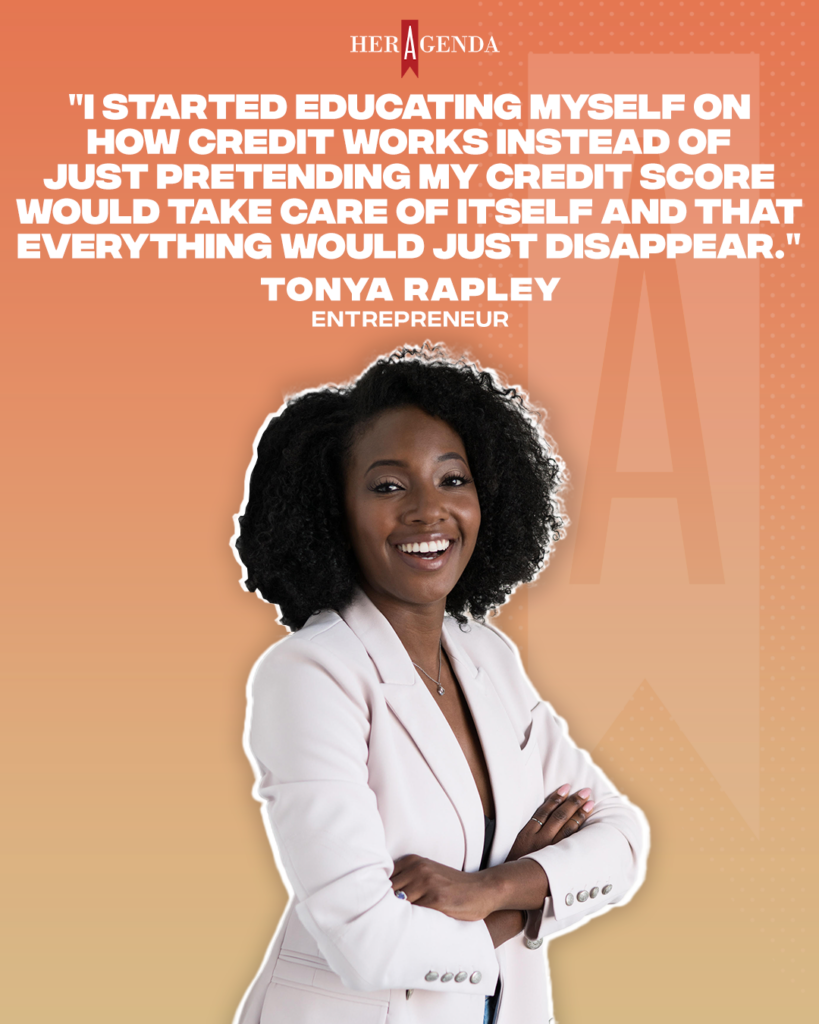 Millennials are experiencing a different financial world than did many previous generations, and Tonya Rapley, creator of the award-winning site My Fab Finance, uses her lived experience to empower millennial to change their relationship with money.
"One of the reasons I started My Fab Finance is because I felt like a lot of the financial educators were detached from the millennial experience. They didn't understand that as millennials, we are bombarded with social and marketing messages on our timelines and phones. Then a lot of us have student loan debt and that's very different. A lot of us accumulated student loan debt graduating at the low point of the economy and so we have different issues that older financial experts who don't understand that experience."
Learn more about Tonya's mission to help millennials break the cycle of living paycheck to paycheck here.