Five Instagram Accounts That Promote Mental Health & Wellness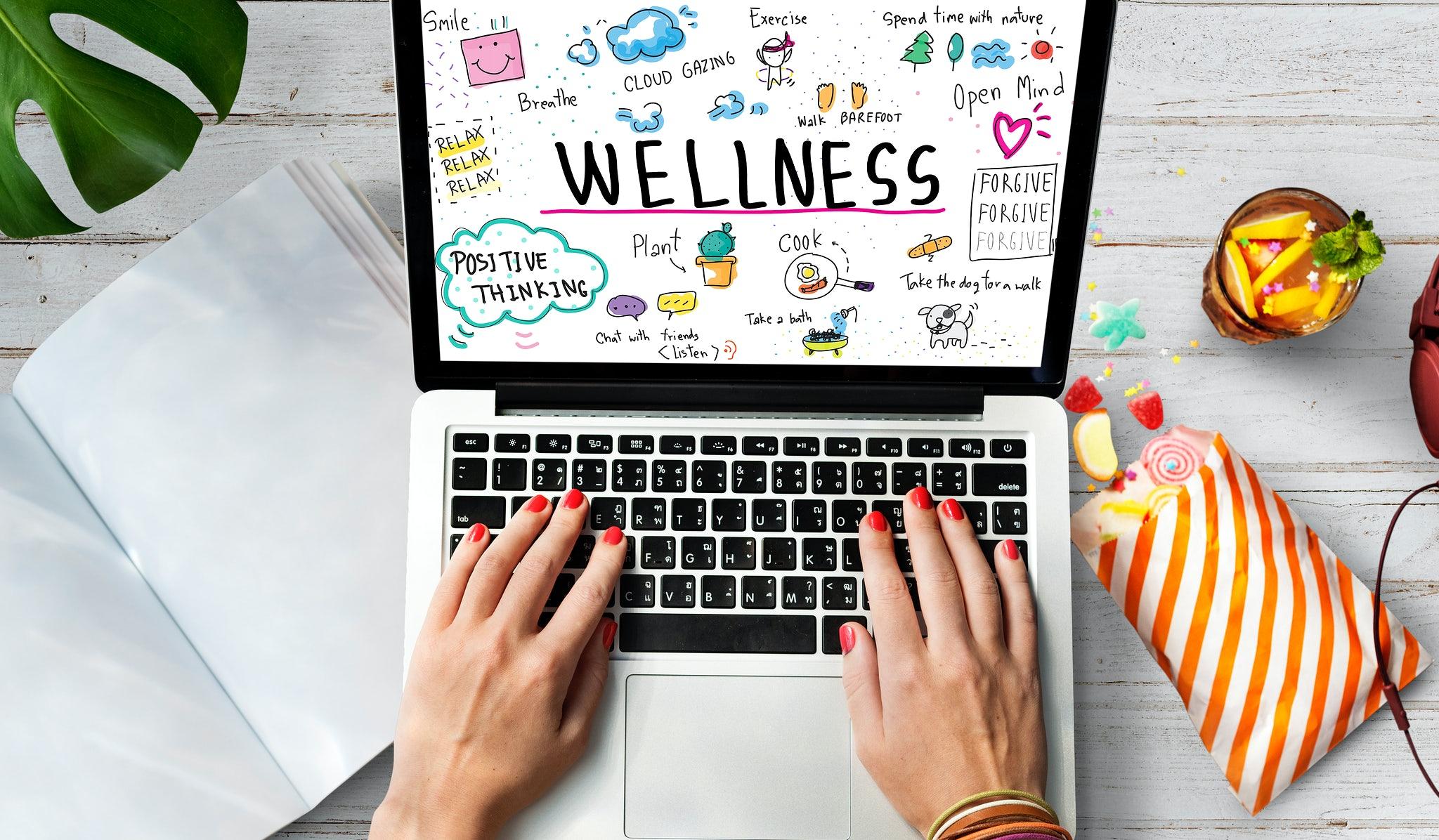 Although mental wellness content is amplified during the month of May, due to Mental Health Awareness Month, there are "influencers" whose content revolves around the topic year-round. With many individuals who suffer from depression, anxiety, and a multitude of other mental hurdles, it's no surprise many social media figures dedicate most of their time (and brand) to mental health. These once private conversations are being highlighted by social media accounts to inspire and relate to audiences on a deeper level.
The following accounts are prime examples of how vulnerable conversations can build profound communities on social media.
Girls' Night In 
This is a two-in-one because Girls' Night In is not only an Instagram account, but also a weekly newsletter meant to help you relax at home (hence the name) while still having fun alone, or with friends sans the guilt. Their team recently launched campaigns to help deal with the global pandemic. Stay Home Take Care is a go-to resource of activities to do while stuck at home which has opened up conversations between followers about the hobbies that are keeping them sane. Their next campaign, How Do I Deal? which launched this month is dedicated to mental health. Even though their content already touches on wellness, they have taken this opportunity to dive deeper into "talking through the basics of therapy, managing mental health during COVID-19… grappling with grief in various forms, and more" according to their Instagram. If you need more tools on how to deal with your new normal, this is a great page to check out.
Browngirltherapy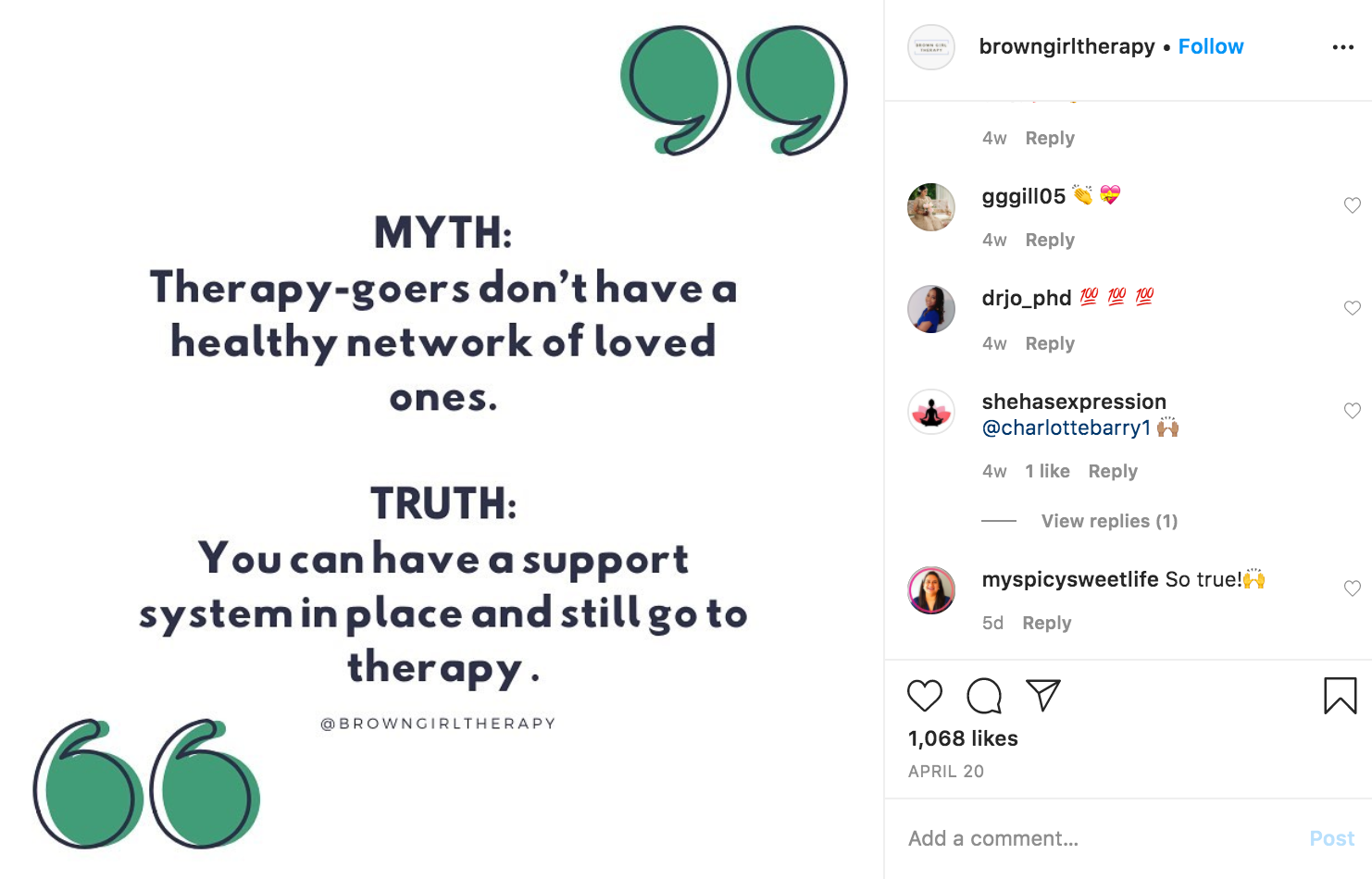 There is a growing need for mental health resources in Black and brown communities. Enter Browngirltherapy, a destination for children of immigrants, promoting therapy and identity exploration. The founder shares tips on finding a therapist, how to take advantage of therapy sessions, and relatable notes on what it's like being the child of immigrants. As the demand for mental health services and the struggle to find a therapist with a similar background increases in BIPOC communities, inclusivity in the mental health community continues to be a rarity, making this account a special one to follow.
Article continues below advertisement
Vivian Nuñez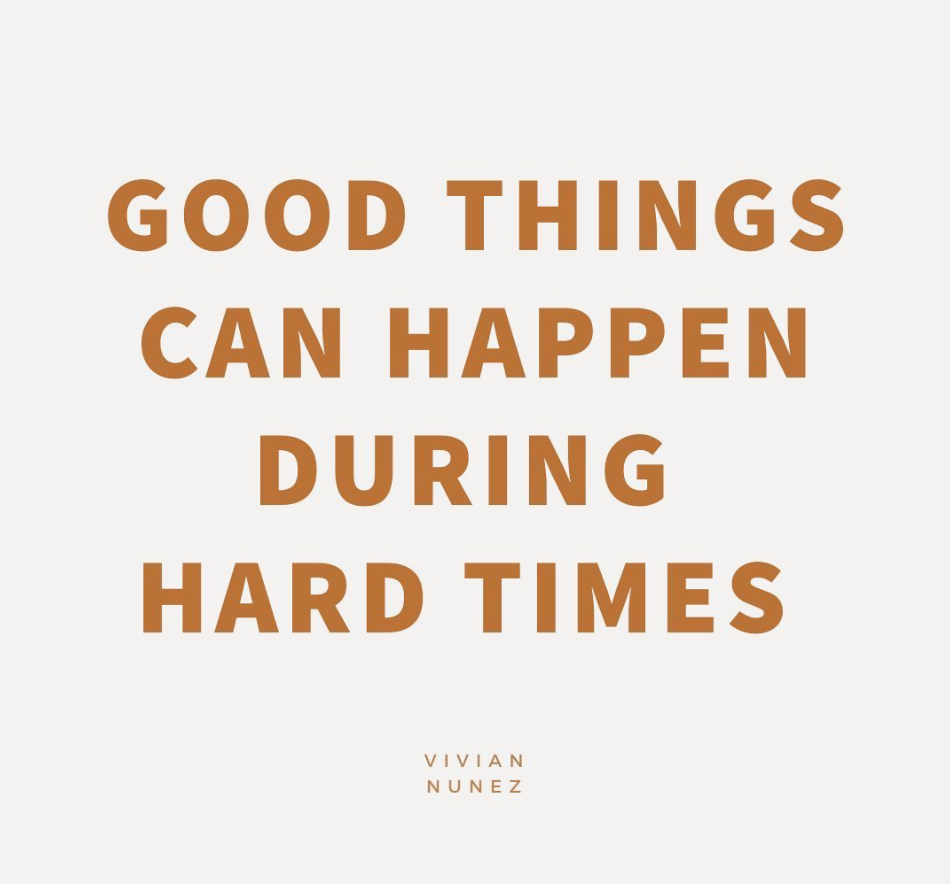 As a writer and mental health advocate, Vivian Nuñez has openly shared her struggles with depression. From losing her mother and grandmother, Nuñez has turned her grief into an Instagram platform filled with relatable feelings — think waking up in an anxious mood to then experiencing joy a couple of hours later thanks to simple things like a donut. She makes the effort to check in on her audience with genuine questions on how they are feeling and guides to help set goals for the week. For those of you who prefer an interactive relationship, this is a great account to follow to keep yourself accountable and honest about your true feelings. During Mental Health Awareness Month, Nuñez has amplified her content to daily IG TV lives on topics such as the music she listens to when facing anxiety.
Article continues below advertisement
Shine Text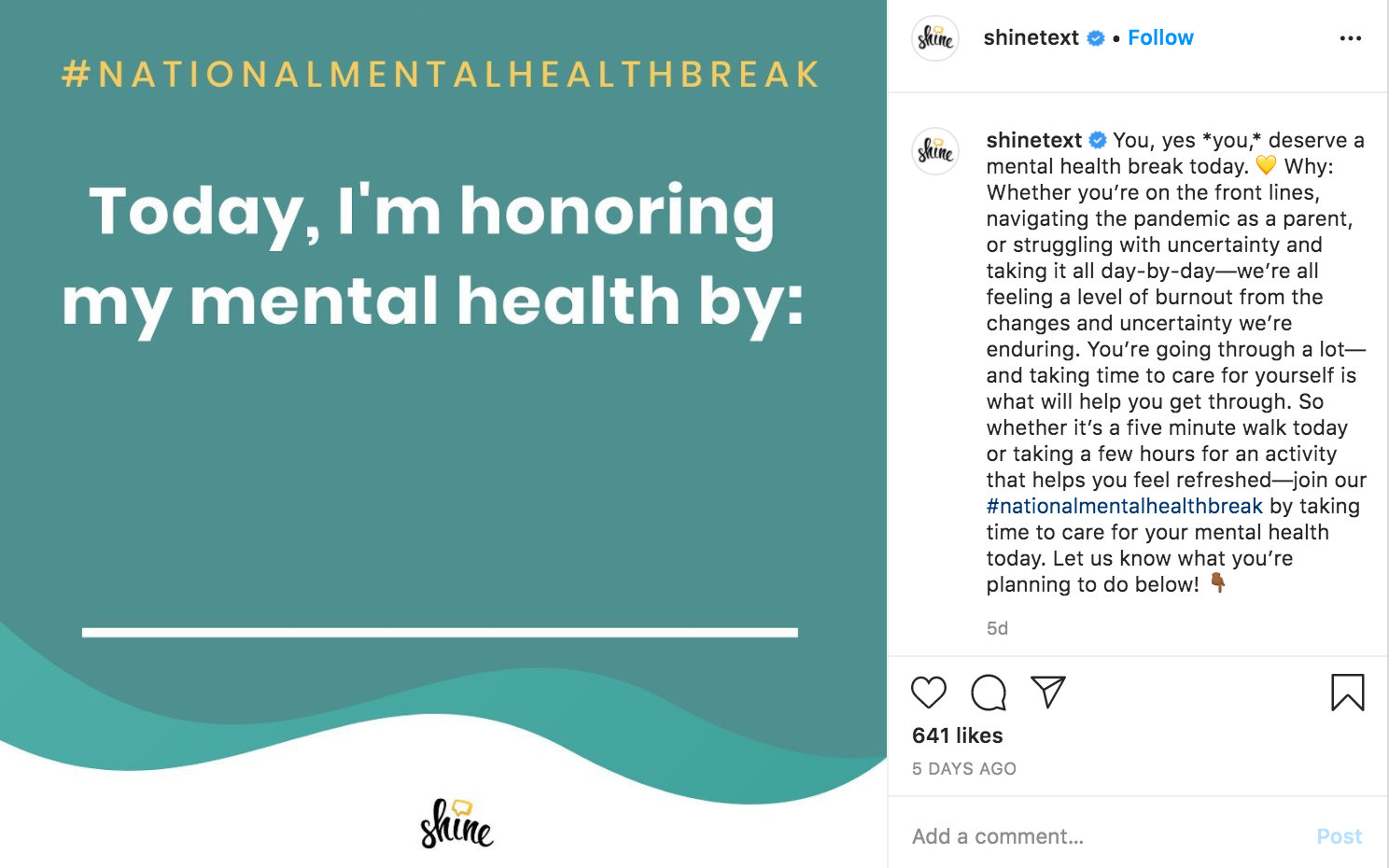 If you like a mix of fun visuals and helpful mental health resources, Shine Text is a valuable page to follow. The comment section alone provides support among community members. They recently relaunched their second annual National Mental Health Break, full of group meditations, mental health experts, and special guests. Even if you missed this virtual gathering, Shine Text continues to encourage their followers to prioritize mental health. If you're in need of this reminder, Shine Text's work is one to follow.
Chelsea Williams
As a plant-based public health nutritionist and wellness expert, Chelsea Williams encourages her audience to eat whole foods that are fresh and minimally processed. According to Williams, "Highly processed, fried, and fatty foods, cause inflammation in the body, a risk factor for depression and anxiety. I encourage my audience to take a more intentional approach to mindful eating by becoming their own best advocate." The foods she suggests promote brain health, showing the important link between physical and mental health. If you are looking to explore the connection between what you eat and how it affects your mental health, visit her Instagram page.
Are there any other mental wellness accounts you follow and love that weren't on the list? Tweet us @HerAgenda.