Forget Resolutions – Try A Vision Board Party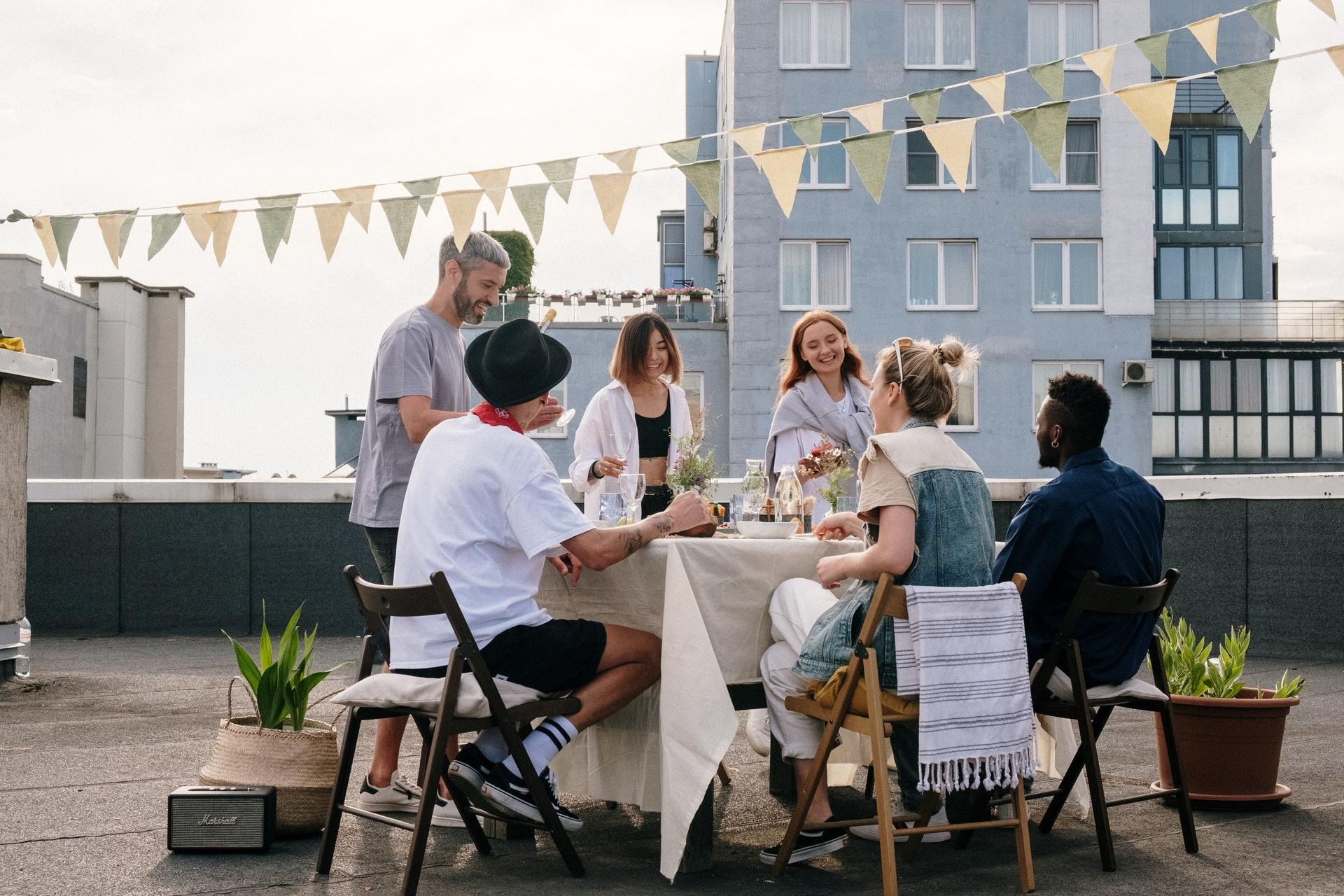 Most of us have big dreams and goals. It's a tradition to set New Year's resolutions to help you achieve your dreams and goals. According to the NY Post, "…just 8 percent of people achieve their New Year's goals, while around 80 percent fail to keep their New Year's resolutions." So, what is a better option than resolutions? Try creating a vision board instead.
Vision boards are a collage of images and words that reflect your dreams for your future. Creating a vision board has the following advantages, according to Psychology Today and Forbes:
They aid in self-reflection, which ensures individuals set more meaningful goals.
They focus on imagining a positive future, thereby increasing the chances of success.
Visualization makes people feel more confident and more likely to achieve their goals.
A great way to start your journey into vision boarding is hosting a party! It is not only more fun but also easier to start something new with like-minded people and support. The end or beginning of a year is prime time for a vision board party, as people are in the mood to start anew. How to host one though? Here are some tips to ensure a wonderful party, and most of all that people are set up for success going into the new year.
Tip 1: Select The Right People
Keep your party size manageable, less than a dozen people, so guests have room to spread out and feel comfortable sharing. Invite guests that have an interest in setting goals, look to the future, and are usually positive. Set expectations in the invite that guests should come ready to have fun and to dig into their visions for the future.
Article continues below advertisement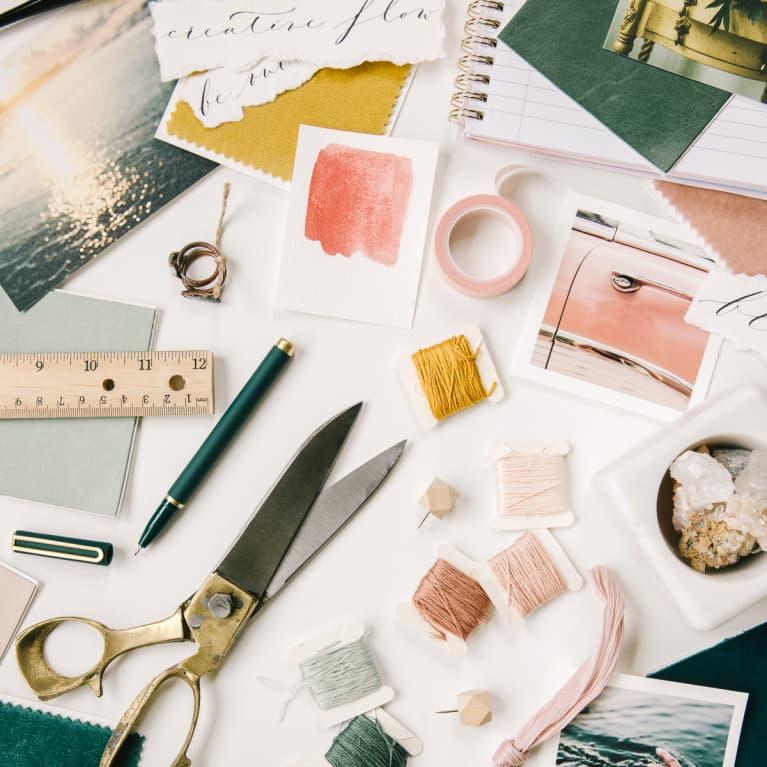 Tip 2: Get The Right Supplies
Supplies are crucial to making a vision board party successful. A variety of images, words, inspirational materials, and fun accessories are musts. Send a simple questionnaire out ahead of time to ensure you have the right types of magazines and accessories. Mind Love has a simple template you can snag and send with the invitation. A few essential supplies include:
Foam boards – 1 per guest
Lots of magazines – asks your guest to bring old ones
Scissors
Glue sticks, glue, or a hot glue gun
Sharpies and colored markers
Inspirational quote cards
Stickers
Accessories like ribbon, glitter, flowers, and Washi tape
A computer and printer, if you want to let guests search for and print out additional inspiration
Article continues below advertisement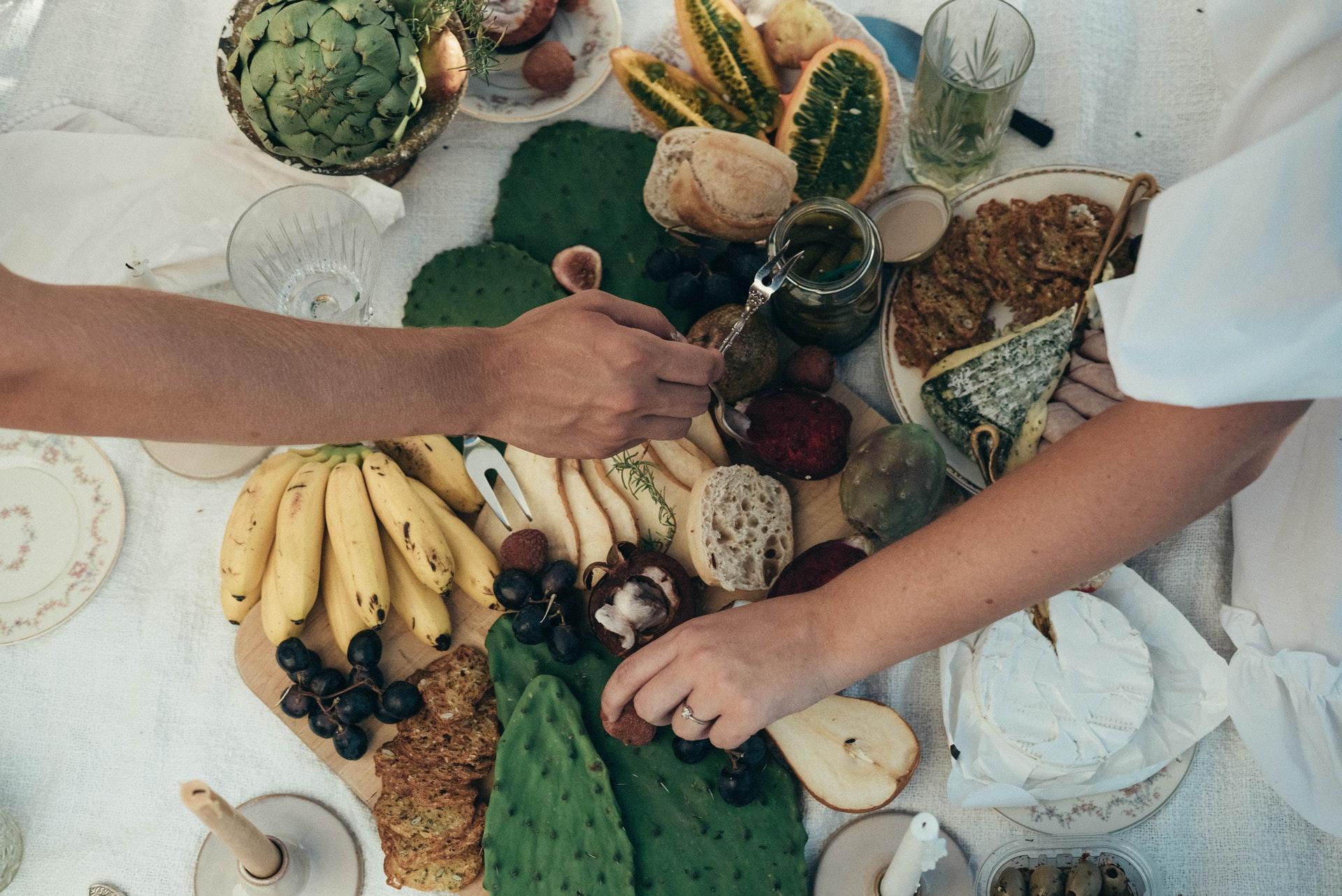 Tip 3: Set the Right Environment
Good food and drinks usually help set the party environment. One thing to remember is that guests will have their hands full creating their vision boards; so, avoid sticky, messy, and hard-to-eat items. Some alcohol like Mimosas set a festive tone; however, don't overdo it. Mind Love has a food and drink list for morning and evening events. Hold your event during a good time for snack-type foods instead of full meals.
Start with introductions and have each person share an area they are focusing on and one thing they are looking forward to. This sets the tone of being positive and reflective.
Music is the ultimate tone-setter. Create a playlist of inspirational and upbeat music. Encourage a few snack and dance breaks to keep the mood festive and your friends' spirits up.
Article continues below advertisement
Finally, have some templates available to spark ideas. Develop Good Habits has 25 to choose from, and Pinterest is your friend.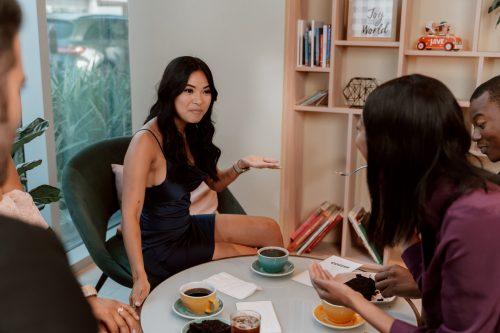 The most important part of a successful vision board party is that it is useful long after the party. Take lots of pictures and share them to keep the excitement going. Set up an easy way for the group to check in based on the group dynamic. Coffee, Slack, Zoom – whatever works best. Check-in once a month, too often and it will feel like work, too little, and motivation will wane. Don't worry if someone falls out of the group, that is natural. The ones who stay will be a great support for each other.