5 Steps To Plan A Grown And Fun Halloween Party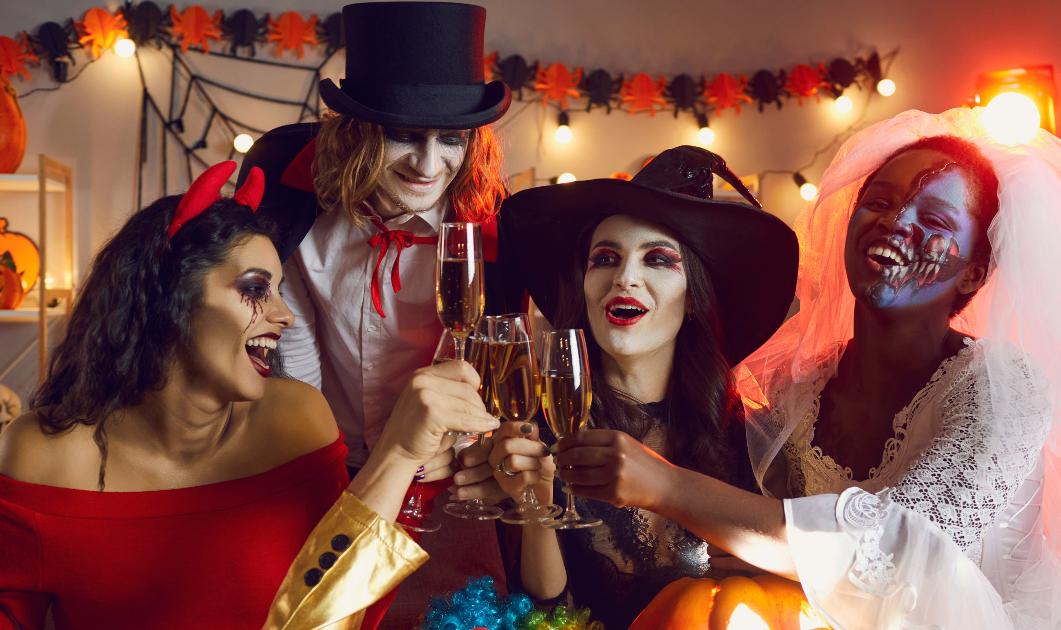 Halloween isn't just a time for kids to dress up and score some candy. Us adults love Halloween, too, and we should be able to celebrate without children or teenagers involved. Participation in Halloween activities is back to pre-pandemic levels as of last year according to the National Retail Federation, with 28% of people recording that they were planning to attend or throw a Halloween party. We can only expect that people are going to be partying it up this Halloween as well.
If you want to have some grown up fun this year and throw your very own Halloween party for adults, here are some tips to make sure it goes off without a hitch.
1. Establish the vibes with an invitation.
An invitation is the best way to let your guests know the plans for your Halloween party. Invitations don't just have to hold basic details like a time, date, and address. Other important things to include is if there is a theme for the party, if guests should bring their own alcohol, or if there are special activities to prepare for. Moreover, if you really want to make your party a mature bash, disclose in the invitation that the party is kids-free. You can create digital invitations using an app like Canva if you're pressed for time.
2. Incorporate a fun activity.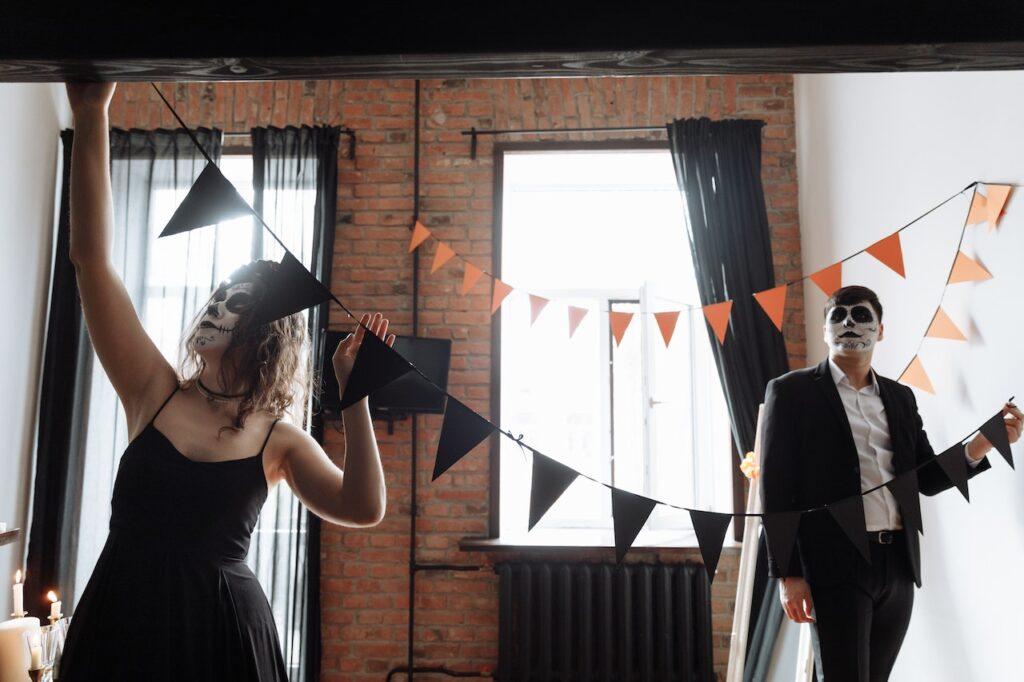 A sure-fire way to make sure your party is fun is by keeping your guests entertained. Classic Halloween party activities include a costume contest, bobbing for apples, or a murder mystery game. You could also incorporate a drinking game if that's more your party vibe. Schedule out when you want to do each activity, and let guests know on the invitation if there is one they need to be prepared for.
Article continues below advertisement
3. Have a spooky-themed cocktail available.
If it's an adult party, you need some adult beverages. Most parties for grown people include a space for drinking, whether it is BYOB or not. I recommend that you utilize this to be creative for the party and provide the alcohol for your guests. Try some spooky-themed cocktails to get your guests talking. You just have to decide if there will be a cocktail menu or if you want to stick to making one drink for ease. Whether you decide to make the red Vampire's Kiss cocktails or the gelatinous Bloody Eyeball drink, providing a cocktail is a good step for ensuring some adult fun.
4. Prepare some fun appetizers.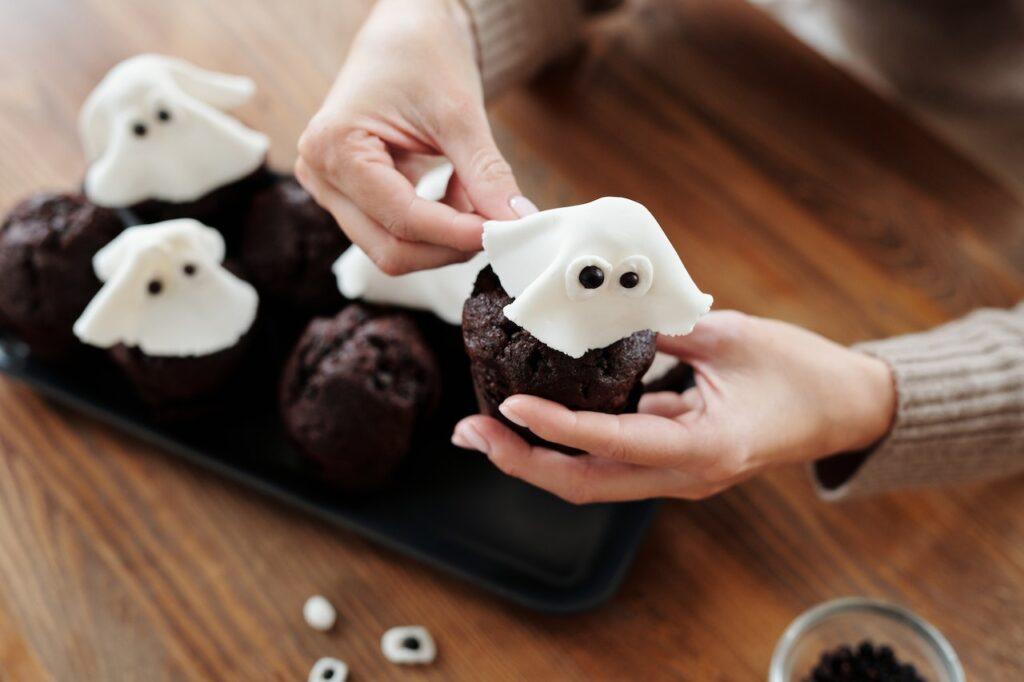 If there is one thing tipsy adults love, it's easy-to-eat snacks. Create a space in your Halloween party for a food table with appetizers. You can make the appetizers Halloween-themed, like this Spider Taco Ring or Mummy Brie from Delish. If you're wanting something a little more low effort, millennials absolutely adore charcuterie boards at events, so consider building your own and adding some spooky decorations to it.
5. Set the mood with trending music.
The easiest way to curate a Halloween or general party vibe is through music. Some parties try to play Halloween classics like "Monster Mash" or "Thriller," but you can decide what type of mood you're going for. You could keep it simple and go for trending music from your favorite fall playlist, go for the upbeat and play some of Today's Hits, or keep it classic and find a Halloween party playlist. If you can't decide, you can even mix it throughout the night for the mixed moods of dancing, talking, and drinking.
Planning a Halloween party for adults can be a tedious task, but it can be fun all the same. Prepare for the festivities as soon as you can so you can ensure that your Halloween bash is a frighteningly good time.