Here's What To Do If Your Wedding Is Scheduled For This Year
By
Rita Pike
Jun. 17 2020, Published 4:07 a.m. ET
As spring turns into summer, I usually find myself looking for the perfect wedding gifts for friends. As they prepare to marry the love of their life, I get to share in their joy by attending a beautiful ceremony and big party.
Not in 2020! This year, couples are in for some confusion, disappointment, and maybe even fear.
Several brides, planners and others offer their thoughts on how to face these challenges with creativity and grace.
Seek Help From Your Wedding Planner
Wilson says, "I've counseled on the decision, which for all parties involved has been a very emotionally difficult process… The decision-making process is the toughest part [but] once the decision is made everyone breathes a little easier and we can get down to business."
Your wedding planner can also help with negotiating new dates, revisit contracts and alter existing plans to evolve to the current parameters.
Consider Eloping At Your Intended Venue
Savannah Evans, a bride eagerly awaiting her wedding day had the tough decision to make – hold her wedding now or postpone.
Article continues below advertisement
Evans told us that "Since we…had been engaged for so long (over two years), we were ready to be married. We had everything we needed and were just waiting for the big day and didn't want to wait longer. We decided the most important part of a wedding is the fact that we were getting married and as long as our family could be there, we wanted to go ahead and get married."
The couple spread out the seating arrangements at their ceremony, with six feet between each person. Guests donned some masks and celebrated the couple's union at their original venue.
Article continues below advertisement
Or Have An Intimate Wedding At Home And Schedule A Renewal Ceremony Later
Jennifer and Matthew Dillard were faced with the same decision.
Jennifer Dillard relates their decision process. "We talked it over with our parents and decided that being married even if on a more intimate level was more important than a big to-do. We figured out how to incorporate things that we had planned to use for the wedding (decor, flowers, my bouquet). It was intimate but well worth it! We will celebrate with family and friends when the pandemic passes, hopefully as a 1-year anniversary vow renewal."
Choose Someplace Else Unique For A Different, Equally Special Memory
You can take a page out of the love story of Mackenzie Fisher and Zack Lowe. They planning their wedding for over a year and a half and were days away from the ceremony. They scheduled a courthouse elopement because of the lockdown.
Their family, however, planned a surprise for them instead. The couple was told to show up in their planned wedding attire.
Article continues below advertisement
According to Fisher, "What ensued was the elopement of our dreams, complete with surprise alpacas, a bohemian picnic by a stream, and a hike to a mountain ceremony on the Appalachian Trail. Then when we returned on Sunday, our friends surprised us with a parade around our neighborhood, with us leading the way in a white convertible. The parade ended at my high school, and all of our family and friends surrounded us in a huge social distance circle. They surprised us by playing our first dance song and we danced and cut cake."
Make The Decision To Get Married Online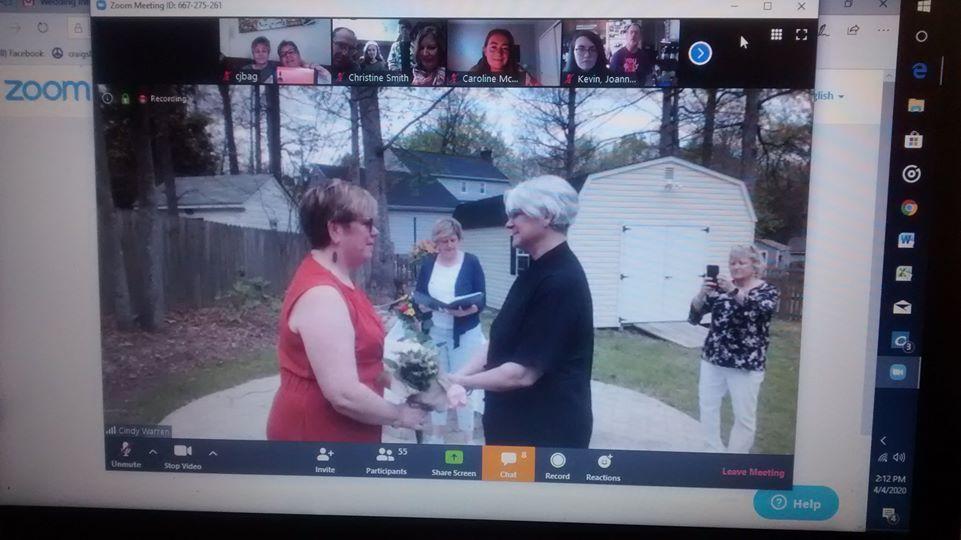 "We tried to stay optimistic until the regrets started pouring in…We had been looking forward to our wedding for a long while and FINALLY bringing together so many people important to us both," said Smith.
"So – we sort of did a pandemic elopement! We had our officiant (also a close friend and a judge) and her wife and that's it. Everyone else attended on Zoom. The wedding felt 'real' and emotional and completely satisfying. Everyone in the Zoom cheered with us at the end with a champagne toast! WE loved it all!"
Article continues below advertisement
Postpone But Still Do Something Special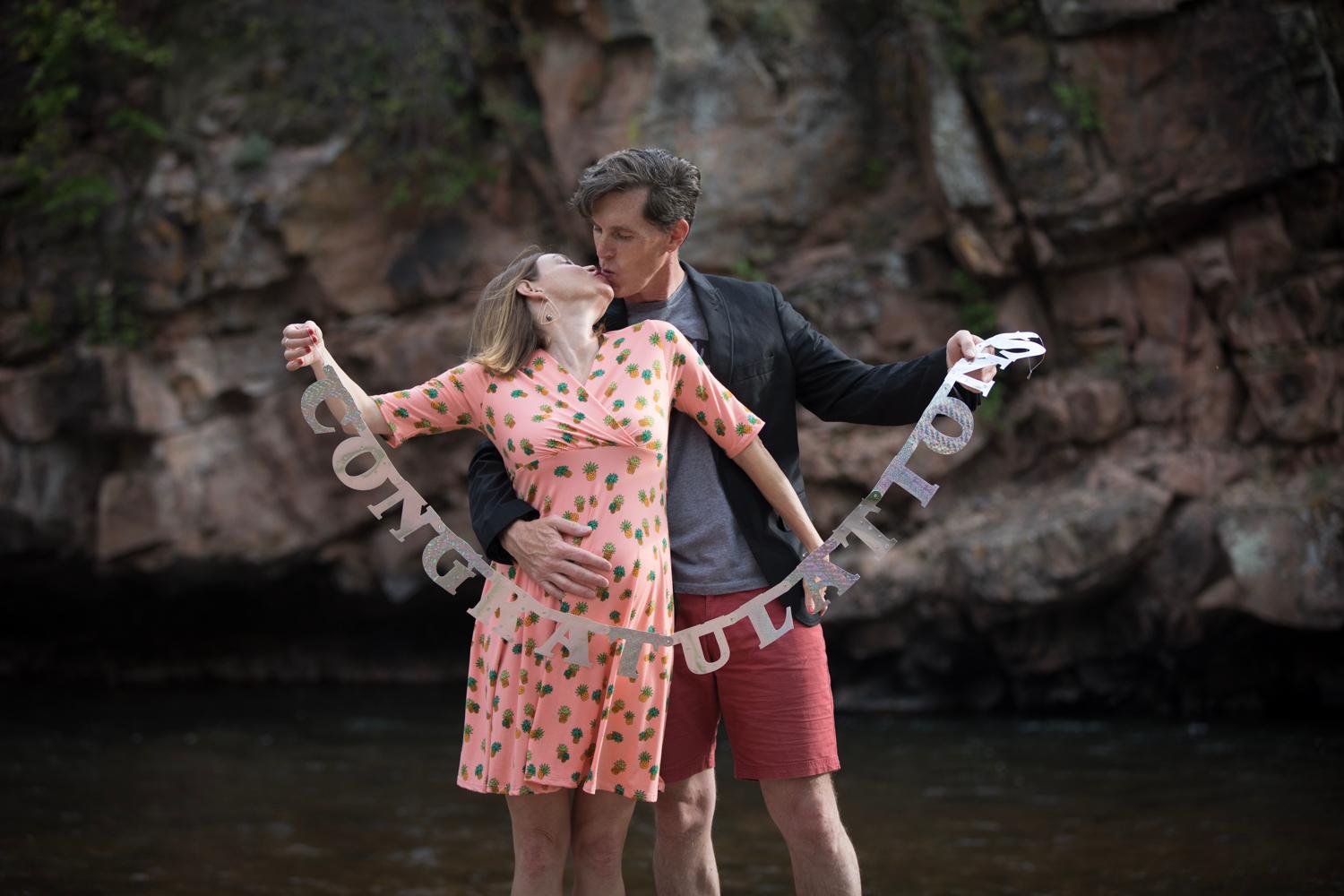 Article continues below advertisement
McCracken said, "We just took pics Saturday at our venue on what would've been our wedding day. We postponed our May 23rd wedding the Sunday before my wedding dress arrived from UPS, March 22nd. This was hard because I am six months pregnant and bought a dress for the pregnancy and our current Sept 20th date means we'll have a six to eight-week-old infant."
She reminds other couples in this situation that "all will work out as it should: a delay is not a denial."
To Postpone Or Not To Postpone
If you're in knots over the decision, Kecia Wilson's wedding planner advice may help.
"Get to the heart of what's important to you individually and as a couple…use your inner voice now like never before. Trust yourselves. If simply marrying each other is most important, know that it's okay to tell all your 250 guests that the wedding is off."
If you want to move forward with all your friends and family in attendance, "know that you're strong enough in each other to be engaged for another six months or a year. Just know that if you trust your instincts and be guided by love, you'll make the right decision."
To read, "How To Reschedule Your Wedding During COVID-19", click here.