Hillary Holley Is Leading Care In Action, Advocating For The 'New American Majority'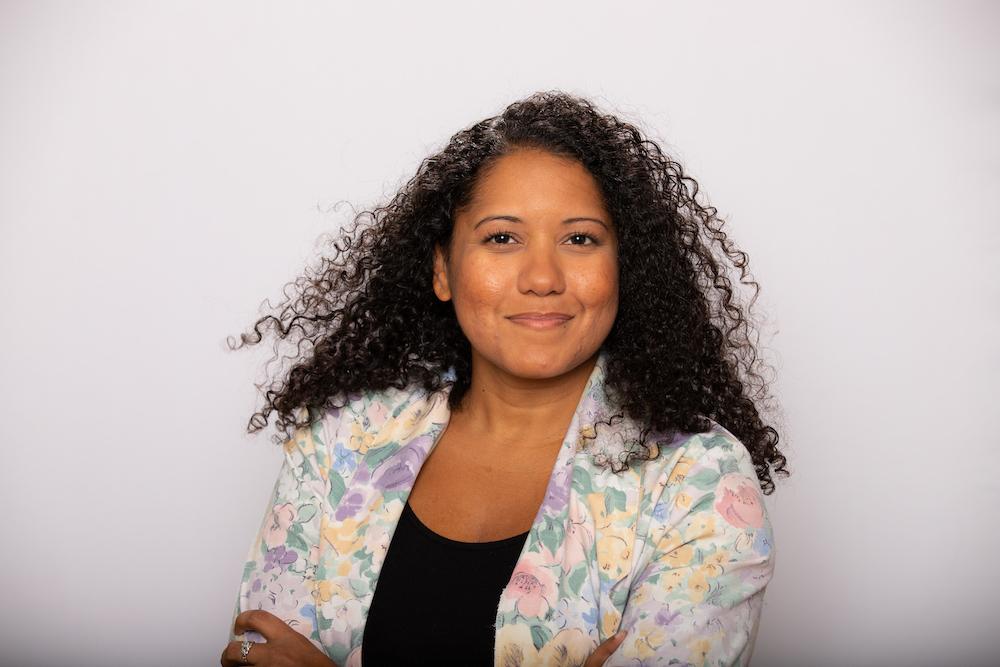 Politics is often synonymous with chaos and division, especially in the age of social media and disinformation. However, it's important to tune out the noise and non-truths, and focus on organizations and individuals who are genuinely working toward creating positive changes in the world. The latter has been Hillary Holley's mission since she began her career in political organizing and strategy. Holley, who was recently named executive director of Care in Action, is a native Georgian, and she was inspired by her hometown of Lawrenceville, Ga., to pursue a career in grassroots organizing at a young age.
Early Career Inspiration
"Growing up in Gwinnett County was a beautiful experience. It looked like the new American majority that a lot of the political data and strategists are now talking more about over the past few years. What I mean by that is the neighborhood and the high school that I went to were incredibly diverse. You had Black folks, Mexicans, Colombians, Nigerians, Koreans, Chinese, Vietnamese, a lot of Bosnian refugees from the Serbian war, and Katrina babies," Holley tells Her Agenda.
"I was always very fascinated by American politics, but what I noted specifically when it came to representation is that there's a huge disconnect with what I'm seeing in the news and how democrats are acting, and what they think is necessary for people's lives to be better. It was just a bunch of white dudes and then eventually a couple of white women started trickling in, but I'm over here in Gwinnett looking around like, this is not what I'm seeing reflected."
Article continues below advertisement
Boss Moves In Politics
Eventually, Holley went on to play a major role in launching Stacey Abrams' 2018 gubernatorial campaign. She was also on the ground for the 2020 election, and part of the movement that helped flip the senate in 2021. Now, as executive director of Care in Action, Hillary's work continues. Care in Action is a nonprofit nonpartisan group dedicated to building the political power of domestic workers in the United States by boosting civic participation and also supporting potential candidates.
"Domestic workers are the people who literally keep this country running. They're the nannies, they're the house cleaners, they're the home care workers who take care of our children, our loved ones who are aging, and our people who need some support in their daily lives," explains Holley. "And what we are seeing is within this decade, the domestic worker industry is going to be the number one employer in America. It is growing at a rapid rate, and the thing is, the majority of domestic workers are women of color and immigrant women."
Article continues below advertisement
Domestic workers are often self-employed or contractors and don't have a lot of worker rights and legal protection. They were among the hardest hit due to the COVID-19 pandemic, which highlighted structural inequities and instability in the American economy.
"The one thing that [COVID-19] really impacted at Care in Action and the National Domestic Workers Alliance is, America started to finally see how important domestic workers are to the functioning of our country," Holley says.
Fighting For Change
Among Care in Action's victories over the past five years are flipping the GA senate in 2021, helping to flip the Virginia State Legislature in 2019, passing the Domestic Worker Bill of Rights in Virginia in 2021, establishing the Care Caucus in Michigan to fight for care policies, supporting Kamala Harris as vice president, and winning 54 out of 73 endorsed candidates on a national level in 2020.
Holley, and by extension, the Care in Action team, is constantly at work, and with the midterms rapidly approaching, there is a lot at stake. That means reaching out to communities, with phone calls, in person events, and mailing materials with up to date information about how people can make their voices count.
"Voter disillusionment is real. And when we look at the misinformation targeting the new American majority. It's Latinx people, AAPI people, and Black men," says Holley. "They are being bombarded by misinformation, so another thing we think about is, how do we support people who are being bombarded by misinformation, but still prioritize women of color? And so when we're talking and showing up in our communities 365, they trust us. They know that Care in Action or National Domestic Workers Alliance is going to give them the right information on voting."