4 Useful Ways To Inquire About Vaccination Status Before Hanging Out
By
Rita Pike
Jun. 24 2021, Published 4:05 a.m. ET
Since before the nation shut down for the pandemic in March of 2020, I've been concerned about the virus. You see, I was on a flight from Orlando, Florida with a bunch of folks from both Wuhan China and Seattle Washington the weekend that the virus was announced as hitting Seattle.
Ten days later, I couldn't get out of bed for more than an hour or two a day, I was coughing, fevered, and lost my sense of taste and smell. There weren't even tests out yet, but doctors are certain I had Covid-19.
Again, I came down with Covid symptoms from the G.I. strain this past March, thanks to, we're assuming, a lack of concern from our neighbors who've been throwing parties and avoiding masks since day one, despite sharing hallways and common spaces with many others.
So, now that things are opening up, and according to the CDC, it's safe to start functioning "normally" again, I'm starting to consider who's a priority for me to see again now that I've had my second dose. That's where things get sticky. You see, I have a lot of conservative and semi-moderate friends and family – and I want to see some of them.
So, how do I know who's safe, who isn't, and who I can feel comfortable around? The logical – and seemingly easy – thing to do is ask, "Have you been vaccinated?" But, of course, nothing's that simple in our social media/conspiracy theory-driven world.
To make journeying this gauntlet a little easier, I've found these tips and tricks for this uncomfortable and often politically charged conversation.
1. Start With Asking About Comfort Levels
One way to begin a conversation on the topics of getting together and vaccine status is starting with questions about comfort levels for folks in your social groups. You might try asking something like, "Since I'm fully vaccinated, I feel comfortable meeting with a small group of others, socially distanced and wearing masks. Would you be comfortable doing this?"
This is a back door way of entering the topic of vaccinations without necessarily opening the front door to criticism or political gambits – though, if you know the person you're talking to is especially political about the vaccines, maybe skip mentioning your own.
This allows the other person to either agree to those terms or say they're still not comfortable with the arrangements.
Article continues below advertisement
2. Ask Directly With A Little Finesse
If you're looking for a firm answer on whether or not someone is vaccinated, you have some options for direct discussion as well. The key to keeping lines of communication open is avoiding judgmental phrases and words, though, so keep that in mind. Bring everything back to yourself to relieve some of the potential triggers from being pulled.
One approach is, "Because I care about you, your family, my family, and my own well-being, may I ask you directly if you've been vaccinated?"
Or, "I've been fully vaccinated and feel comfortable getting together in limited circumstances. Because I care about you and others, it would be helpful to know if you're vaccinated or not."
"Am I out of line to ask …"
"I hope you don't mind me asking …"
"Please forgive me if I'm asking too personal a question …"
These add some premise of your understanding that it's a sensitive topic while still allowing you to just rip off the Band-Aid of an uncomfortable conversation.
Article continues below advertisement
3. Ask Without Asking
A third approach recommended by some is asking folks without actually asking them directly. This is especially beneficial for avoiding those polarizing conversations about the topics of mask-wearing and vaccinations.
Just tell people you're vaccinated and leave the conversation open for the other person to respond in kind. This often can lead organically to the other person revealing their own vaccination status without the potential for a heated debate if they disagree with you.
4. Making the Decision Of Who To Hang Out With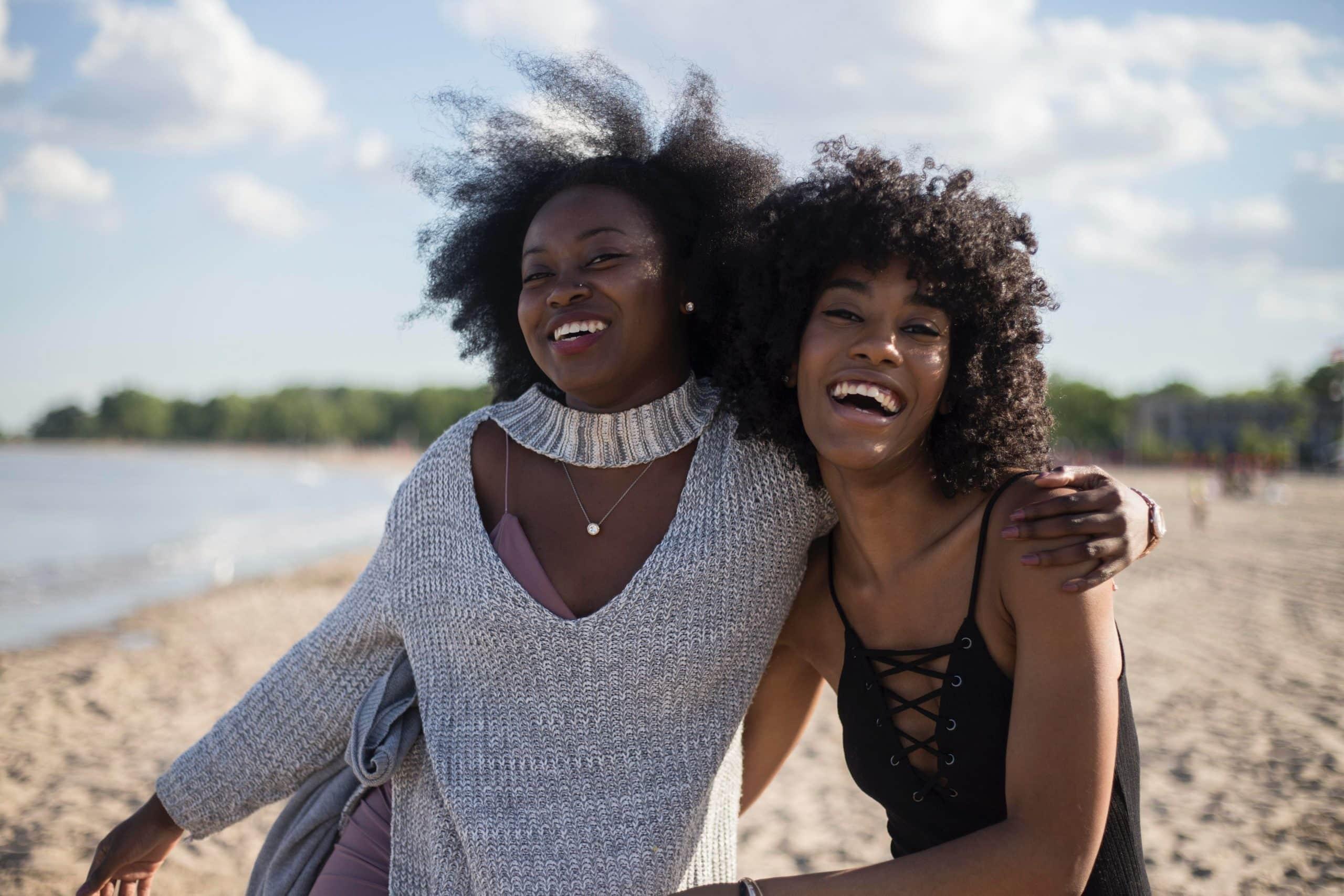 Ultimately, I've had to remind myself of this: If I feel comfortable and safe being around someone who's not vaccinated and that person feels safe being around me, then that's all there is to it. We are not each other's mommy, dragging one another to (or away from) a vaccine clinic.
If an adult chooses to risk their health around the coronavirus because of rejecting the vaccine – for whatever reason – I can't decide for them. The reality is, this is freedom of choice, something all of us in this country are thankful for. So, I go with my gut and trust the other adults in my life to make their own decisions.