How To Combat 'Bro-Culture' At Work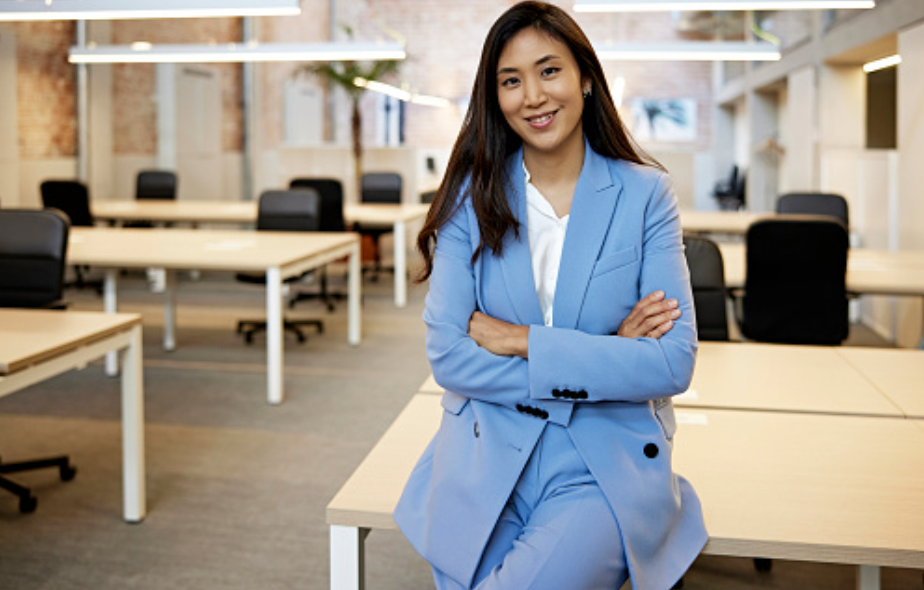 By
Switch
Dec. 8 2021, Published 8:25 a.m. ET
I was excited to watch the recent Pixar-animated short film that touched on inequality in male-dominated workplaces, trying with minimal words to reflect of the feelings women have when entering "boys club" workplace environments. Gender inequality, the bro-culture, and the daily dilemmas that women face, when having to choose between playing "by the boys rules" or being themselves, are at the core of the problem of male dominance in the workplace. When a woman starts a new job today, especially in the tech industry, she has no choice but to deal with the lose-lose outcome of the workplace "boys rules" dilemma.
But, something bothered me about the Pixar movie. The movie showed how hard it was for Purl, a feminine, animated pink yarn ball, to fit in with the toxic masculinity of her workplace. However, the only way Purl felt she could weave her way in was by knitting herself a new grey suit-and-tie ensemble, thus creating for herself a new persona that was more in line with the expectations of her male colleagues.
Her new persona also started to speak more like her male colleagues, who were cracking loads of vulgar jokes, shouting, cursing and being generally aggressive during meetings. Is this really the only way for a woman to fit into male-dominant workplaces? Is this the message that Pixar was trying to send? Or maybe it's the other way around, and Pixar's intentions was in fact to highlight the misaligned ways in which our workplaces have made women feel, and how we have to adopt and be "one of the guys" to truly fit in.
Article continues below advertisement
I remember it very vividly, almost 20 years ago, when I was just starting my career as a scientist. Just barely out of school, pretty young, trying to find the most impactful field in which to put forth my efforts as a Ph.D. student studying breast cancer. Very often, I was called out for the way I looked. They said: "You're too pretty to be a scientist, go be a movie star", "You're too young to be a doctor/teacher", "Are you the assistant?", "Areyou the nurse?" Those comments hurt, but at the same time they set me off to prove my worth, my smarts, and most importantly solidified the thought that the way I look would not be the only thing that defined me. So, I tried dressing more manly, exactly like Purl in the Pixar movie, who tries to fit in by knitting herself a suit-and-tie. I started wearing long pants, long button-down shirts, and even jackets. I even seriously considered starting to wear eyeglasses, even though my vision was perfect 20/20.
I felt that I needed to pretend that I was somebody else, and downplay my personality and my intelligence. I pressured myself to be extra nice and to "understand" those hurtful comments, and even to laugh them off. I needed act more "professional", "smarter", "serious", and be less "soft", but to also, of course, not be too "aggressive", and not too "strong", "pushy", or "bossy".
Twenty years later, with my own tech startup company, I have my own voice, and can celebrate all aspects of me as a woman, a mom and an entrepreneur. Dressed very femininely, which fits with my personality and my body, with dresses, skirts and even high-heels. Instead of apologizing for who I am, I'm able to celebrate it and what I bring to the table. Owning myself and my qualities.
Article continues below advertisement
The more we see women dress and act like the women they want to be – at tech conferences and in workplaces – the more this will become the norm. Women will not be pressured to conform and "dress like a man" unless that's what actually makes them feel comfortable.
In October 2019, the German Chancellor Angela Merkel, the world's most powerful woman, attended an Israeli tech summit and roundtable. The event included only men (besides Merkel herself). But Merkel, standing strong and bold in her pink jacket, said "it would be better if next time, there was a woman among all those hopeful pioneers of the future."
Women in tech, women in all workplaces, please do the same. Be yourselves, make your statement, wear what feels right to you, use your voice, be an example to others, be proud to look and sound like a woman, be proud to be a woman!
This post was written by Karen Lachmi and originated onWomen 2.0