How To Dress 'Power Casual' For Work
The boundaries between professional and personal spheres have been blurring for over half a century, and the "Instagrammable" power casual look is the latest iteration of this decades-long trend. The term "power casual" was originally coined by designer Sarah La Fleur, the owner of M.M.LaFleur a workwear company. However, this trademarked term has since been co-opted by fashion influencers and the general public to denote an up-to-date take on smart casual and office casual.
The key thing that differentiates power casual from the looks it evolved from is the conscious use of elevated pieces along with practical items. When done right, this style effortlessly combines the sophistication of formal wear with the comfort and ease of casual attire, allowing women to navigate seamlessly from boardrooms to brunches.
Whether you're a corporate professional or a freelancer, mastering the power casual look can help you make a bold statement and boost your confidence in any setting.
Here, we'll share a few tips on copping the power casual look and making it work for you.
1. Tailored Blazers
A well-fitted blazer instantly elevates any outfit and is central to a basic power casual look. The key is to use a piece that fits well, particularly around the shoulders, arms, and bust. A good fit is key to making blazers work for this look as a loose or overly tight fit will probably not give you the comfort or boardroom presence the look entails. This makes it important to either invest in tailoring and alterations or find pieces that already fit well. If you only want one or two blazers, opt for neutral tones like black, gray, or navy, as these classic options are more easily paired with a variety of garments.
Article continues below advertisement
2. Pencil Skirts
For a classic feminine workwear touch, opt for a well-tailored pencil skirt. This classic piece effortlessly combines elegance with professionalism, making it suitable for both formal and casual occasions. You can also buy hosiery in different styles and colors to pair with your skirt and add some personality to your look.
3. Statement Accessories
Add a touch of personality and flair to your power casual outfits with statement accessories. A bold necklace, a colorful scarf, or a stylish handbag can instantly transform your look and make it more memorable.
Article continues below advertisement
4. Crisp Button-Down Shirts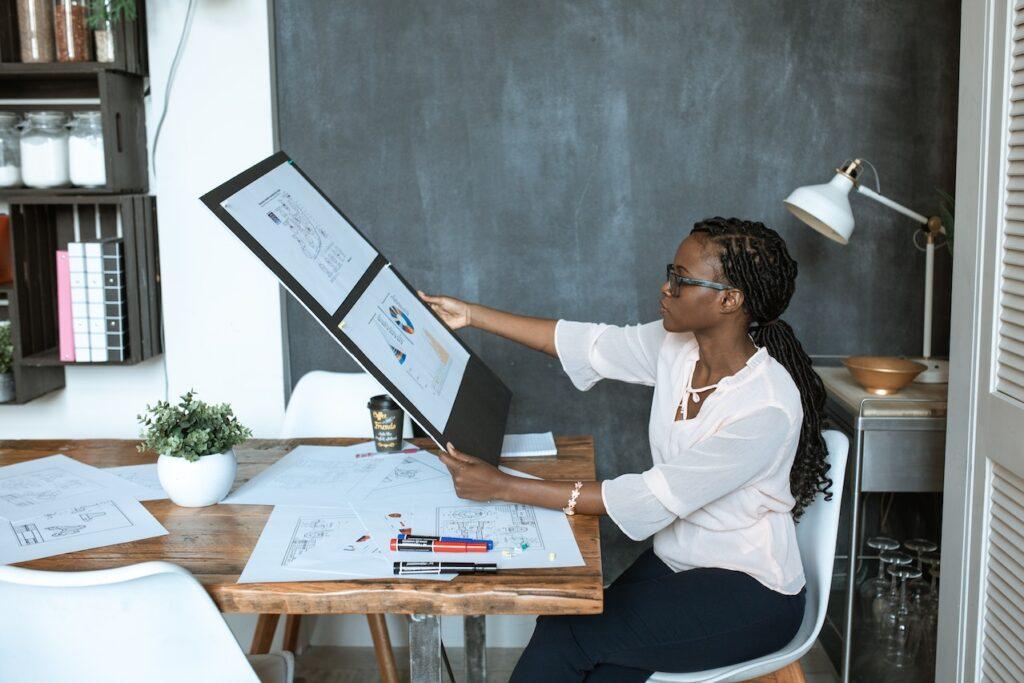 A classic button-down shirt exudes sophistication and versatility. Choose high-quality fabrics like cotton or silk and experiment with patterns or bold colors to add personality to your look. As with blazers, a good fit around the arms and shoulders is key for making crisp button-downs work for a power casual look.
5. Tapered Trousers
Swap out traditional formal trousers for a more modern silhouette. A well-tailored taper provides a sleek and polished appearance to your trousers while ensuring comfort and ease of movement.
Article continues below advertisement
6. Tailored Loose Trousers
Tapered, slimmer trousers are a safer mainstream look, but trending looser fits can also work quite well for power casual — provided they fit properly. You can't always just size up to get the look right, so look around for loose pairs that are designed to have your correct waist and hip measurements while still being roomy around your legs.
7. Structured Dresses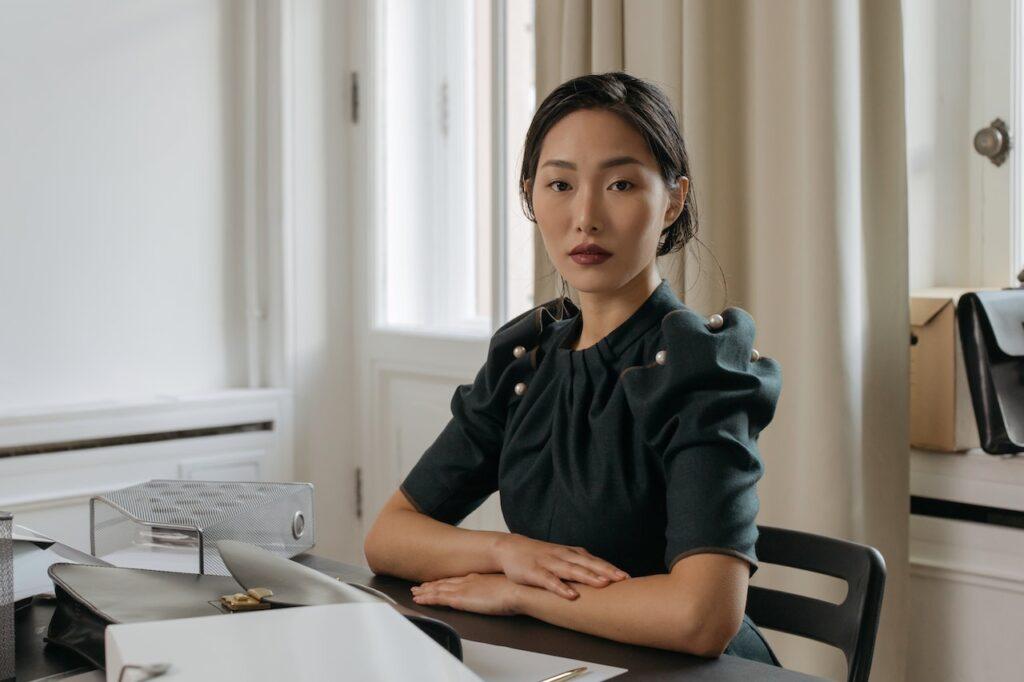 Choose dresses with clean lines and structured silhouettes. Look for styles that flatter your body shape and can be easily layered with blazers or cardigans for a more polished look. Again, looking around for a dress that fits right or investing in tailoring pays off if you want to get the power casual look down.
Article continues below advertisement
8. Smart Footwear
Most power casual looks ditch uncomfortable heels in favor of stylish yet comfortable footwear options. Sleek loafers, chic ankle boots, or elegant flats can give you a professional look without compromising on comfort. In many workplaces, you could also get away with clean pair of sneakers, which is great news if you don't take a car to work.
9. Mix and Match
Check out various power casual look-books for inspiration and experiment with your own approaches to mixing formal and casual pieces. For instance, you can pair a tailored blazer with jeans or a button-down shirt with a leather skirt to create a uniquely confident ensemble.
Article continues below advertisement
10. Play with Layers
Layering is not only practical but it also adds dimension and depth to your outfit. Experiment with cardigans, vests, or lightweight jackets to create interesting combinations while staying appropriate for different settings. Once again, pay attention to the way these pieces fit as a lot of what underpins the power casual look is how well different elevated and laid-back pieces drape and mesh together on you.
11. Confidence Is Key
Whether you love or hate the power casual style, the most important thing is to be confident in your ensemble. Trends may come and go, but confidence is forever stylish. Even if the fits and colors are off, always make sure to embrace your ensemble and wear it with self-assurance. You can always refine your look later.
The power casual look allows you to blend professionalism and comfort seamlessly. Incorporating tailored pieces, statement accessories, and smart footwear and topping these off with a confident attitude will let you conquer any occasion while staying true to your personal style. As with other professionally oriented styles, paying attention to fit, texture, color, and practicality should help you put your own spin on the power casual trend.